"Podano" online restaurant
"Podano"
— online restaurant app in the trendy "dark kitchen" format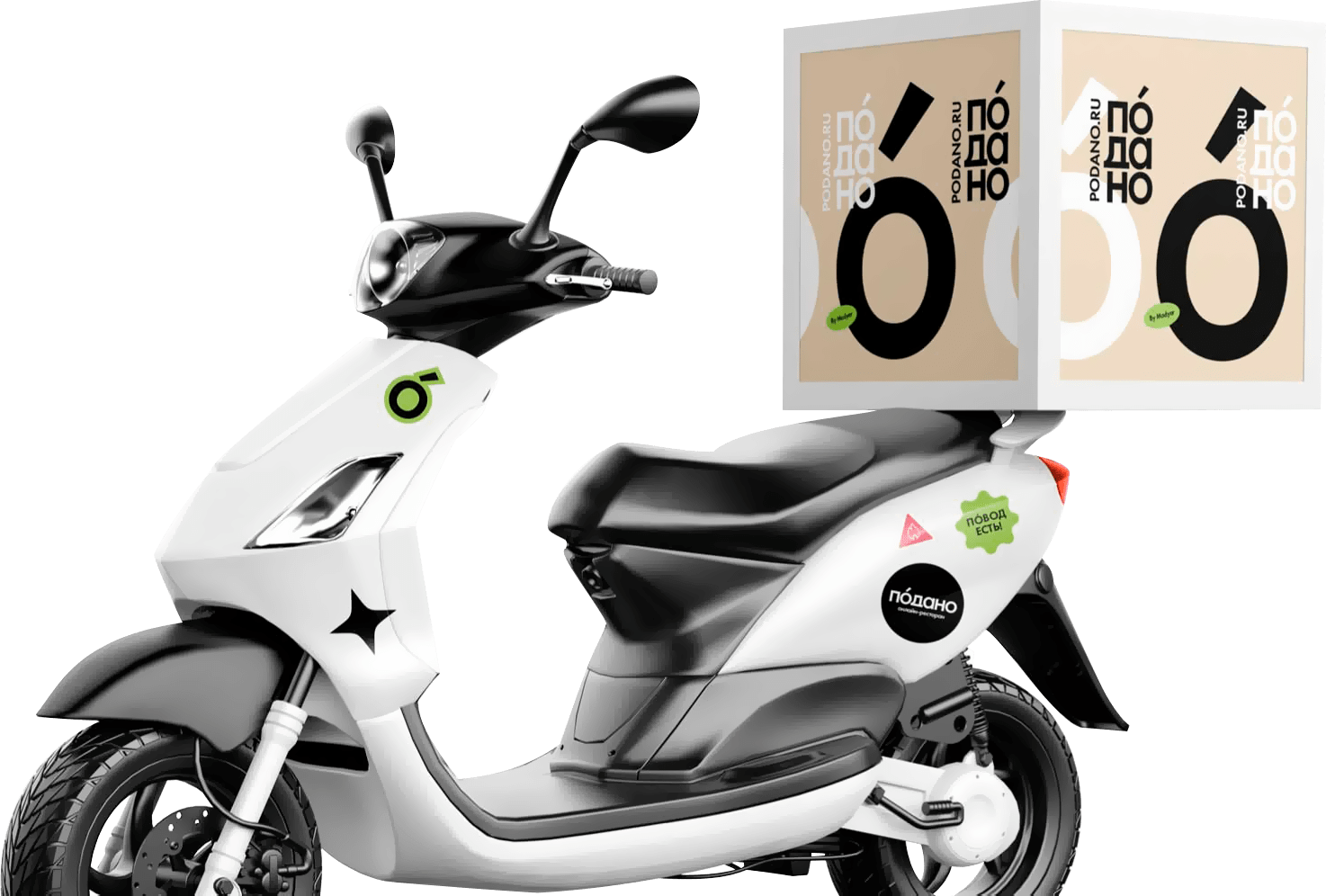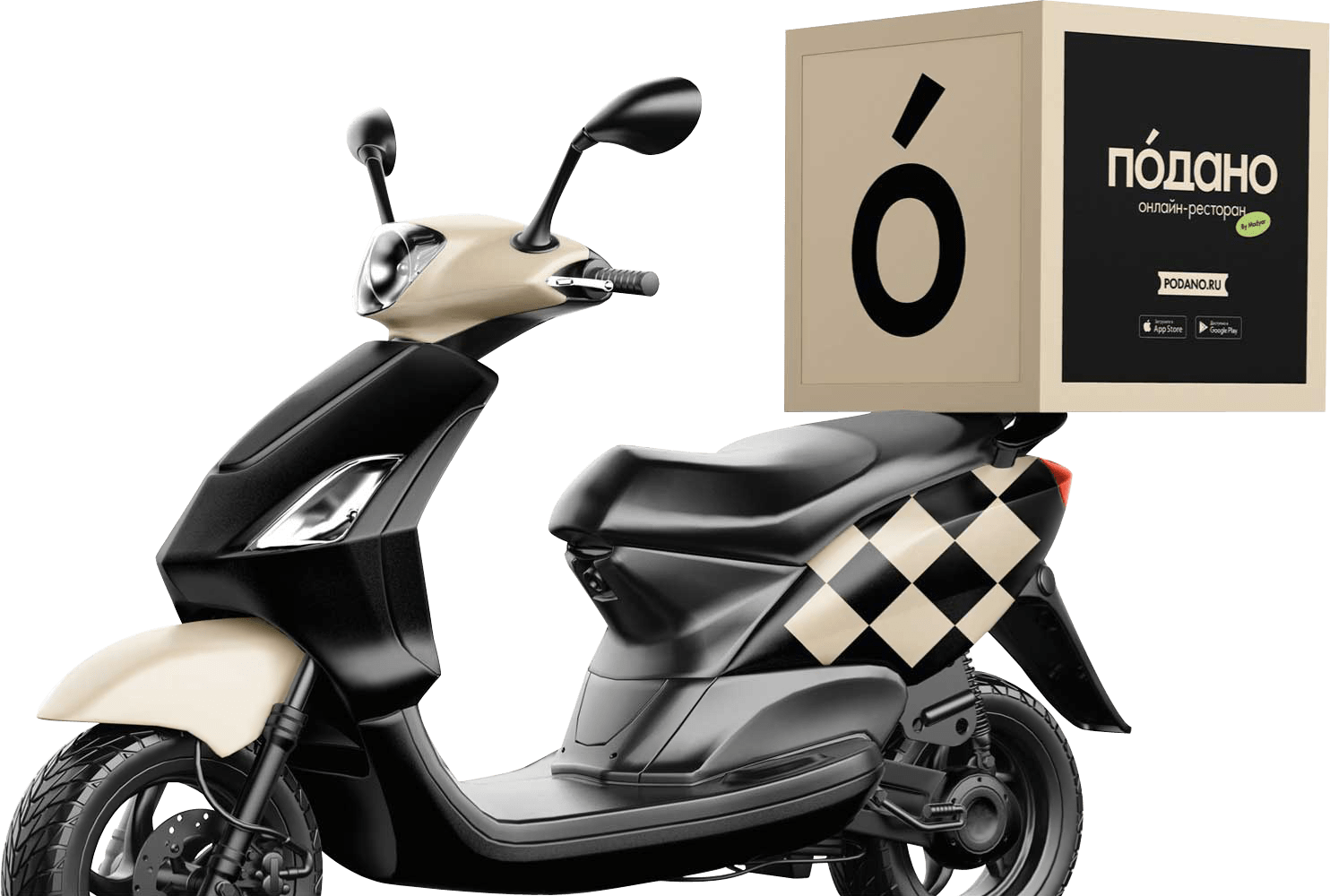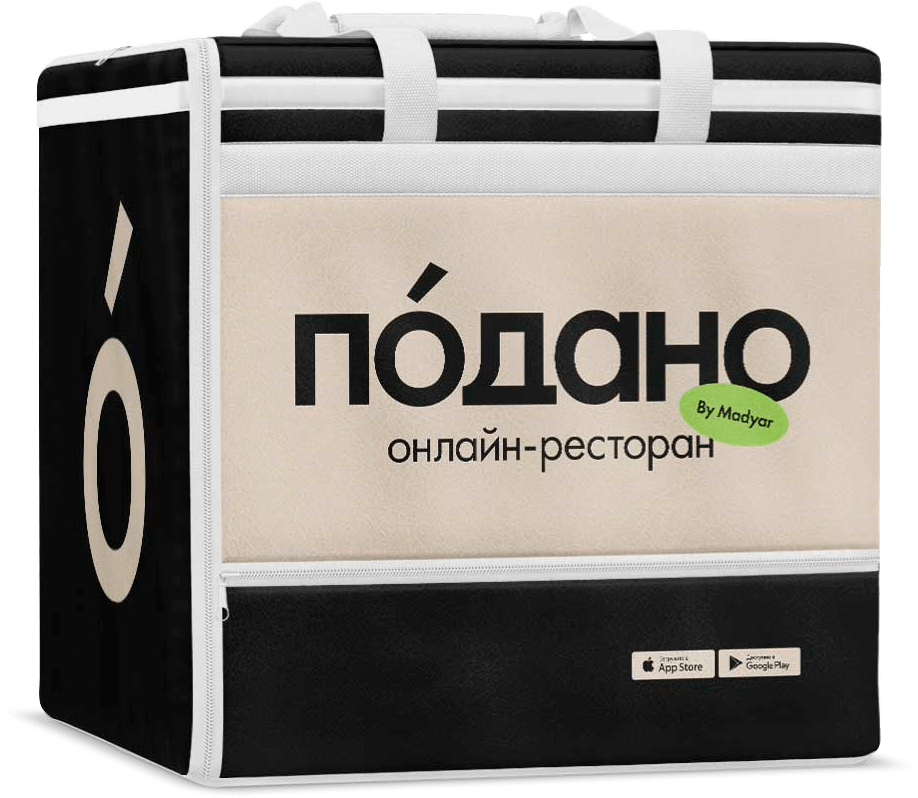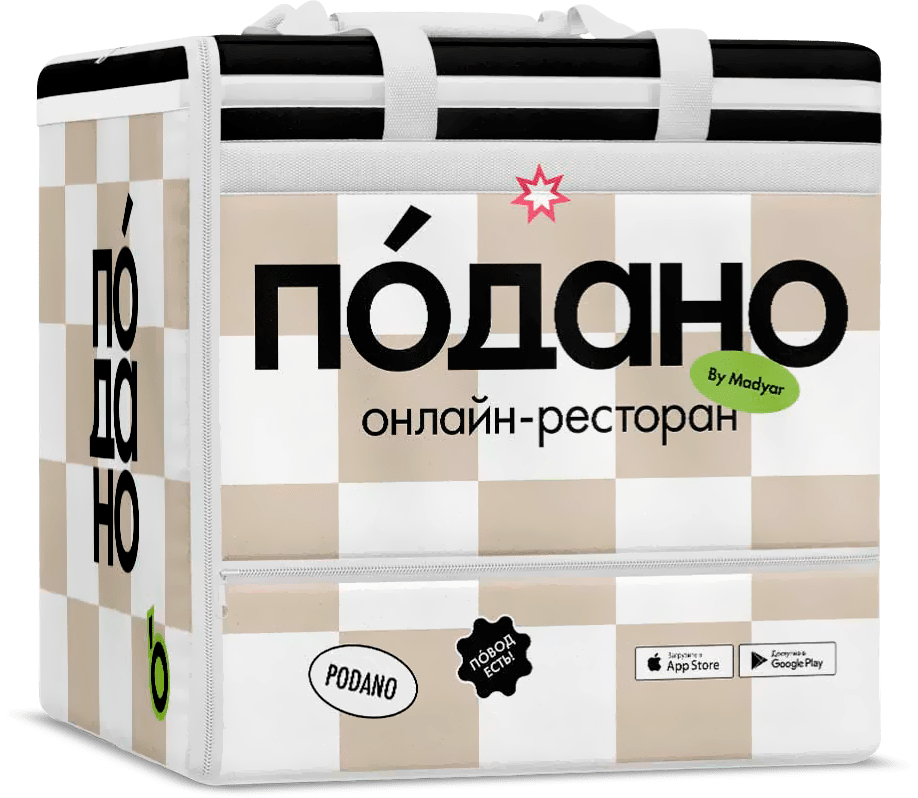 «Dark kitchen»
There is a new addition to the Madyar Collection family — an online restaurant in the trendy "dark kitchen" format. There are no lounges or tables for diners, but there is a kitchen led by Madyar chef and always free courier delivery of culinary delights.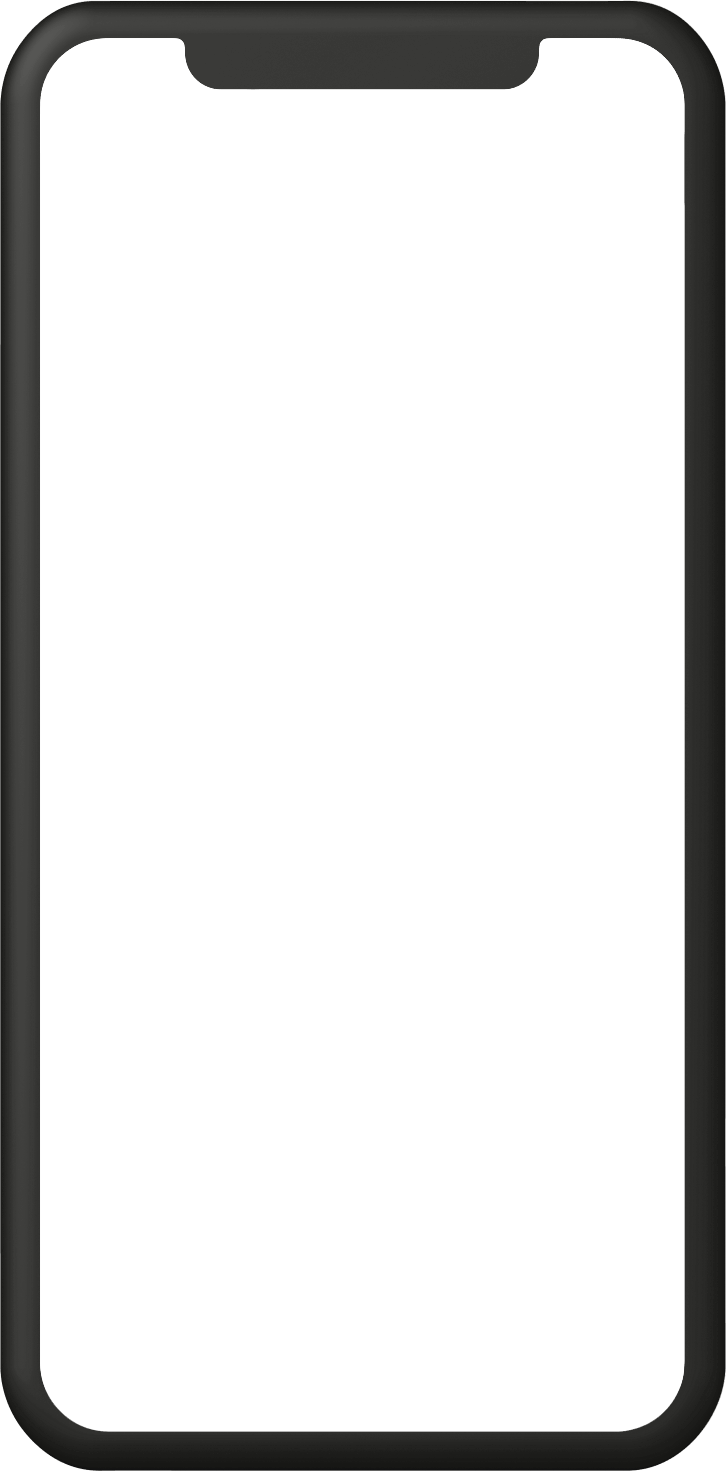 About the app
Experienced restaurateurs are testing the new format. These are already proven technologies of the restaurant chain in a separate delivery app. Instead of the usual list of restaurants here is a selection of dishes, and the sections can be navigated quickly or gradually, scrolling through the menu.
Four payment options are available: by smartphone, by bank card online, as well as by card and cash at the restaurant from which you choose to pick up your order. By the way, you can do it at different pickup points – just choose the nearest one.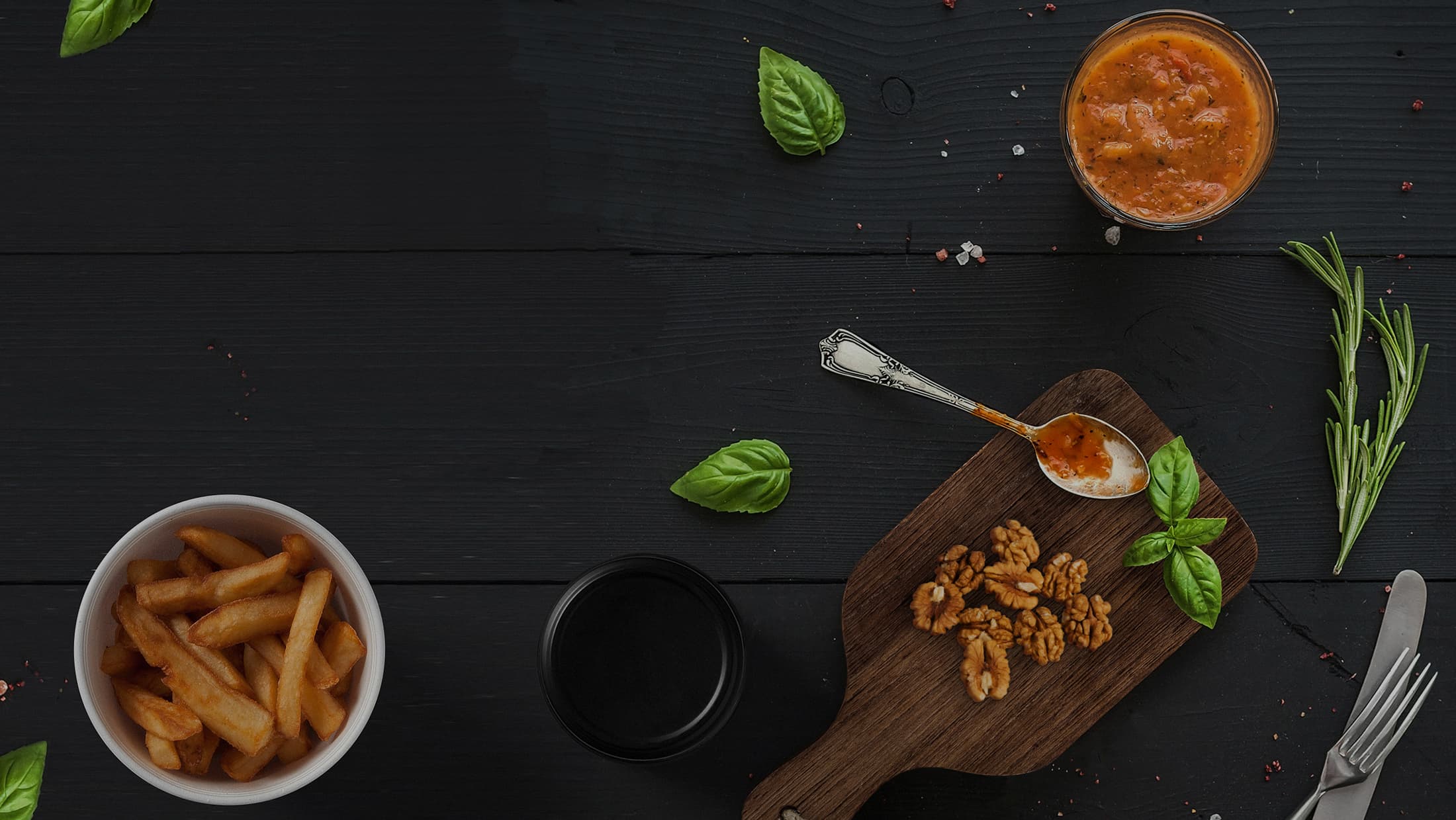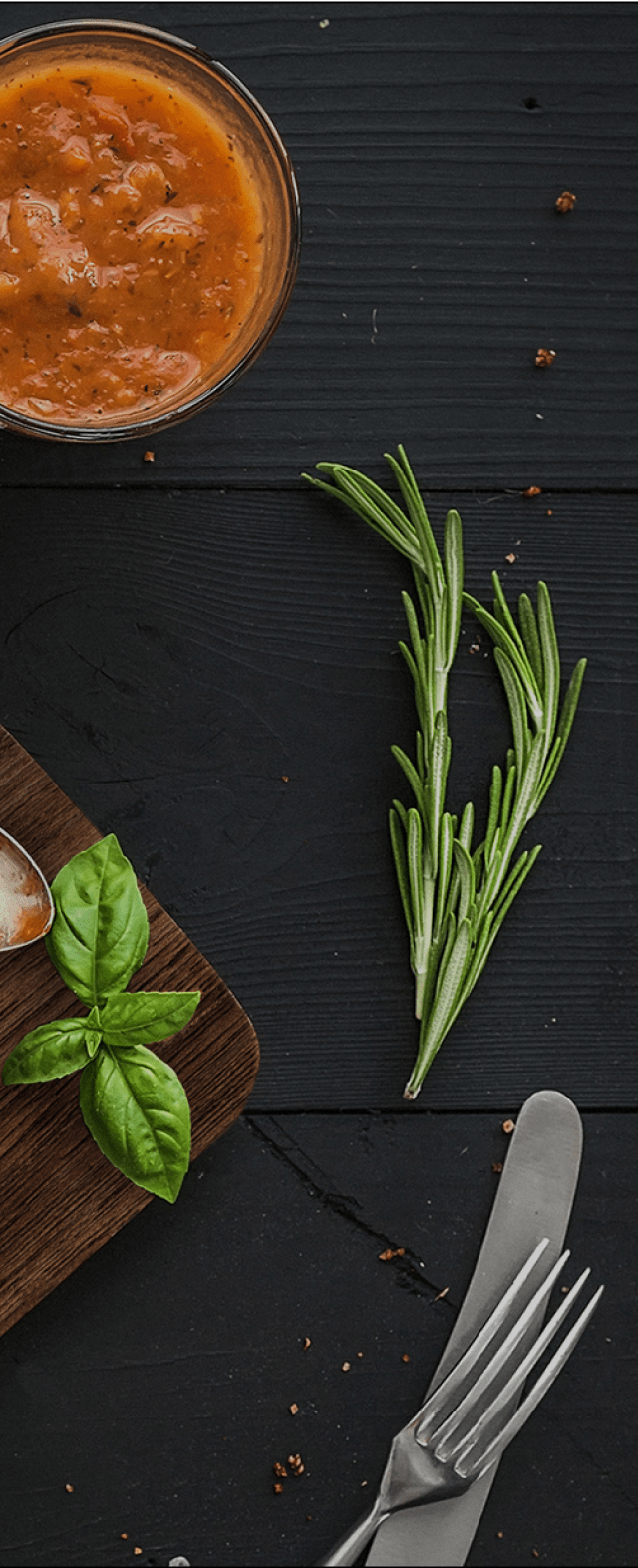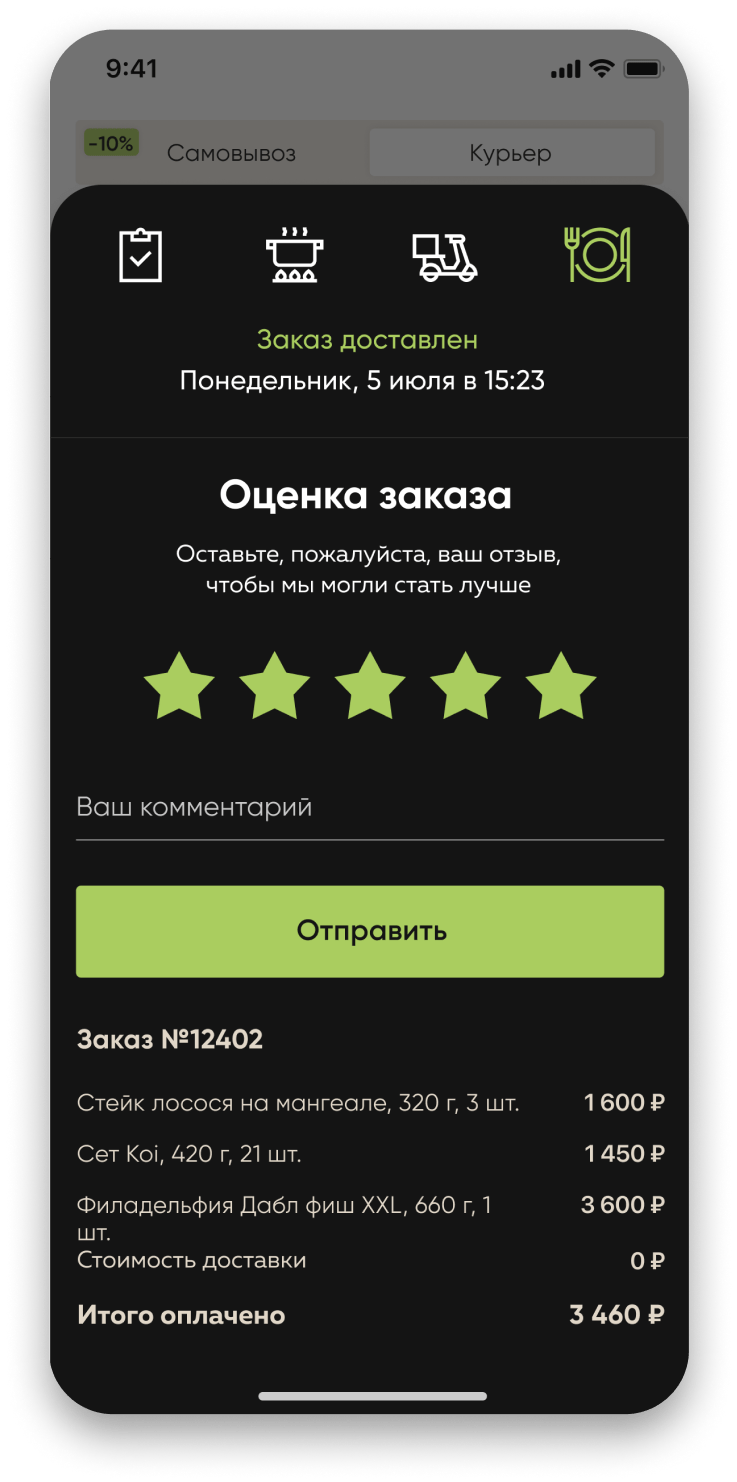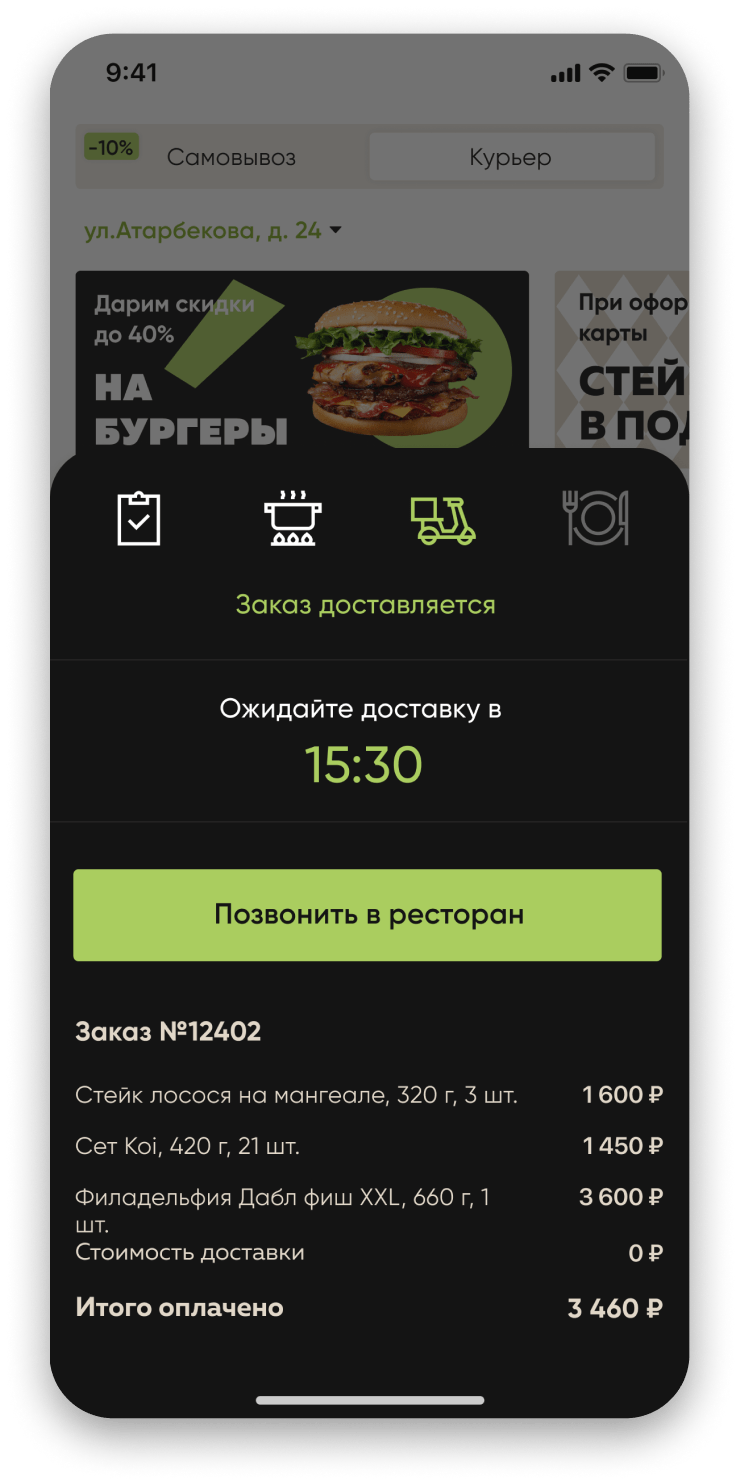 The delivery is handled by own couriers. While waiting for the order, the customer sees the status: "Accepted", "Prepared", "Is being delivered" or "Delivered". When switching to another screen, the status is minimized to a timer widget. It is available anywhere in the app.
Feedback has become an important part of quality control. After receiving an order, the customer gives an overall satisfaction rating, and can also report a problem by selecting it from a list, and give a free comment.
1

Authorization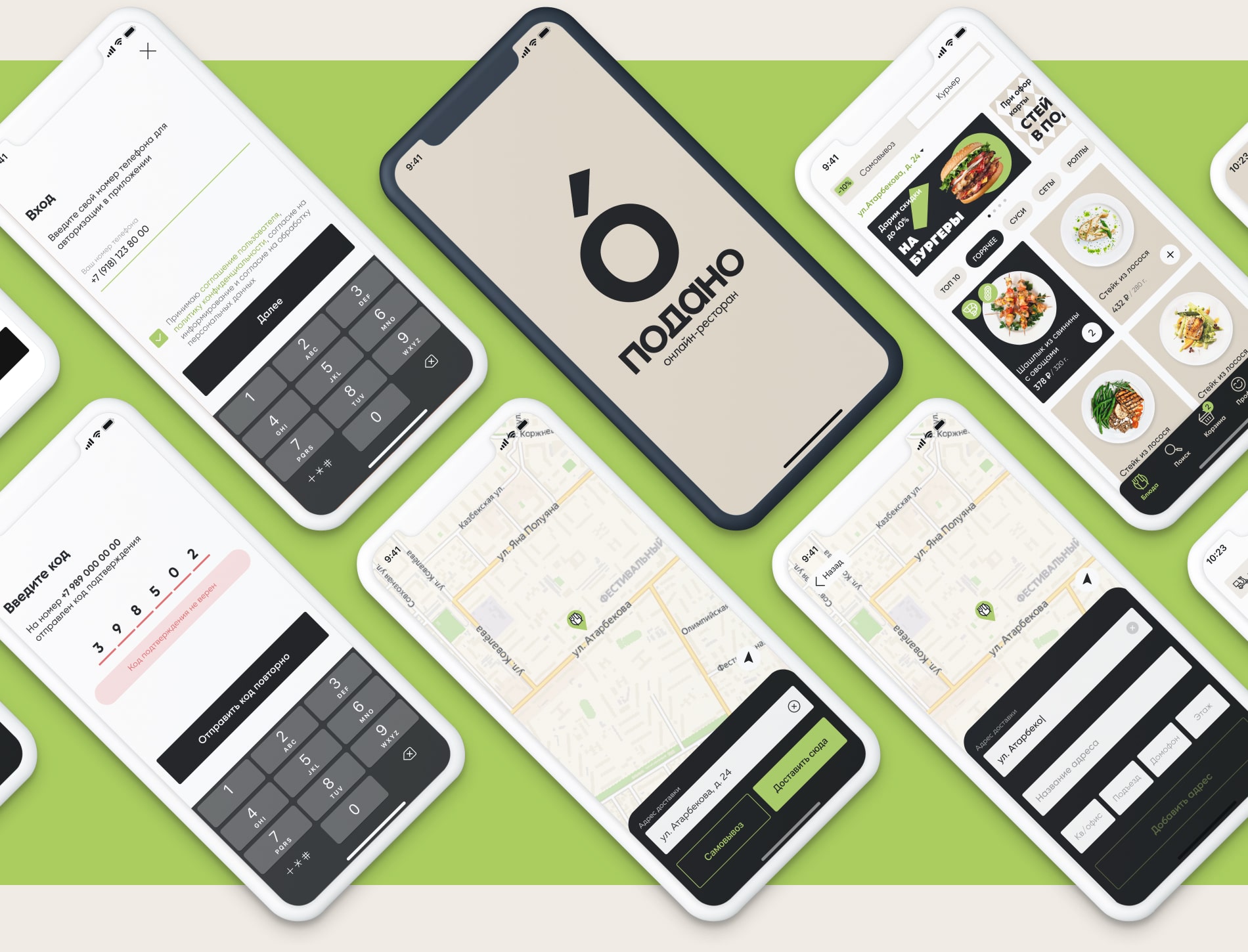 2

Ordering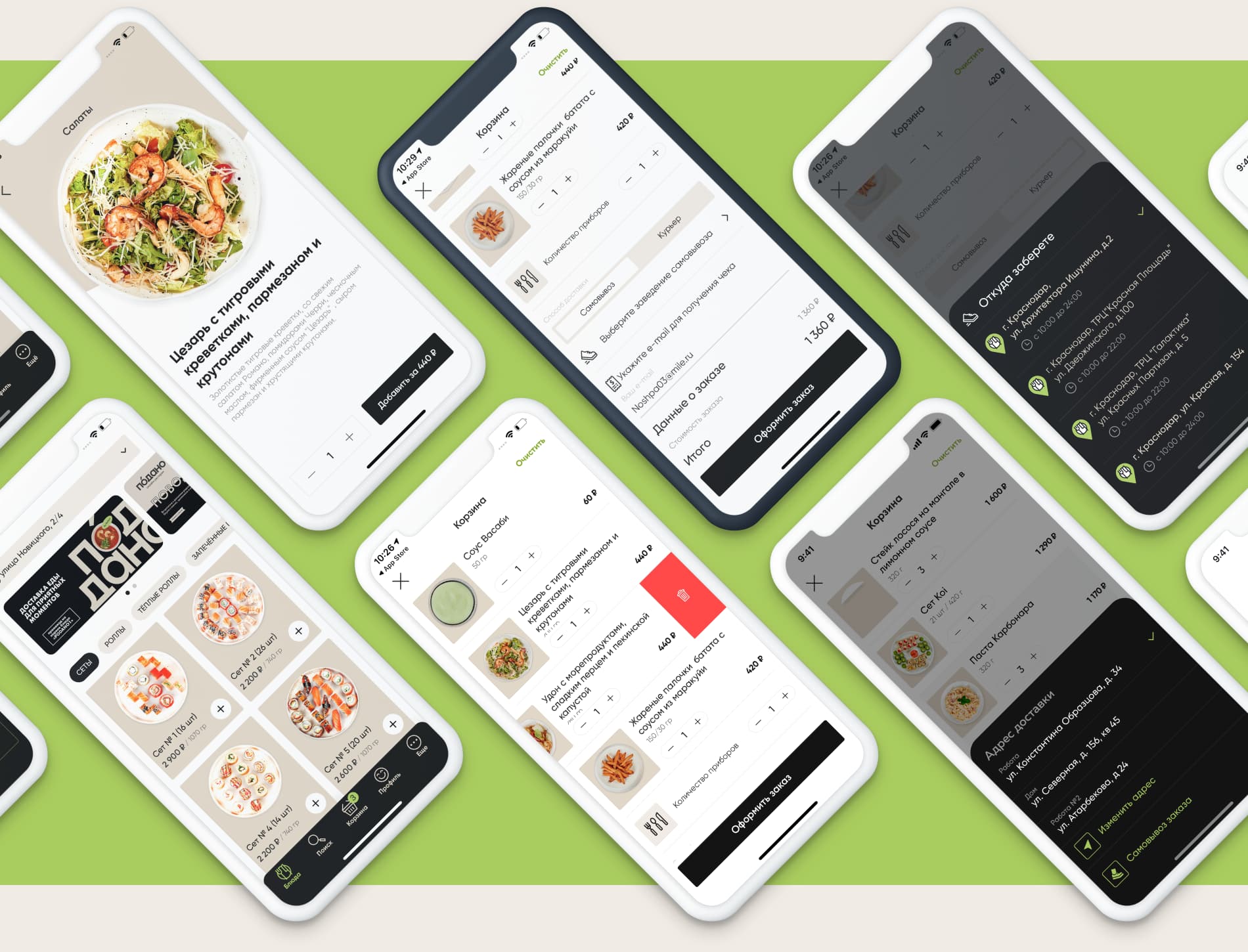 3

Bonus game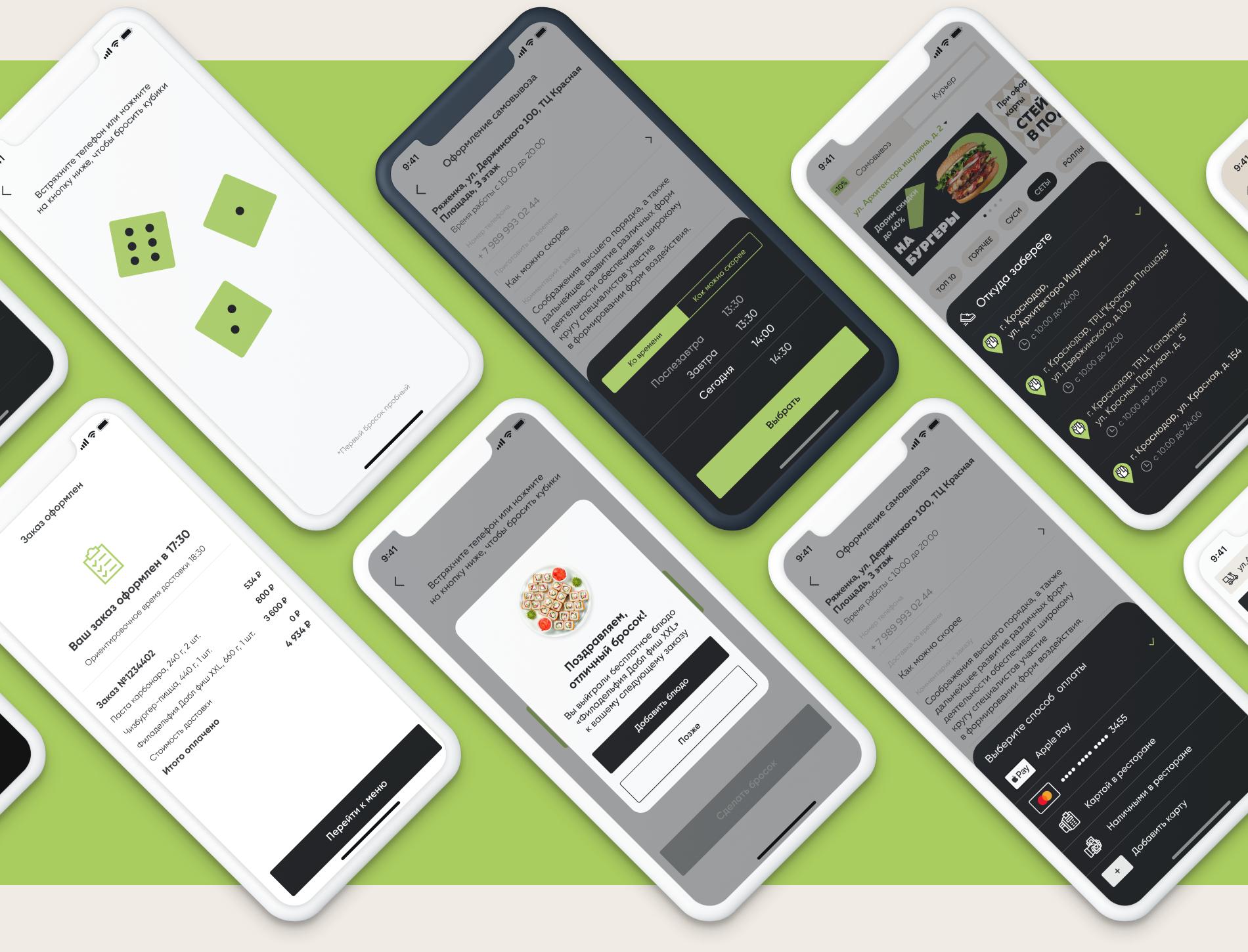 4

Delivery statuses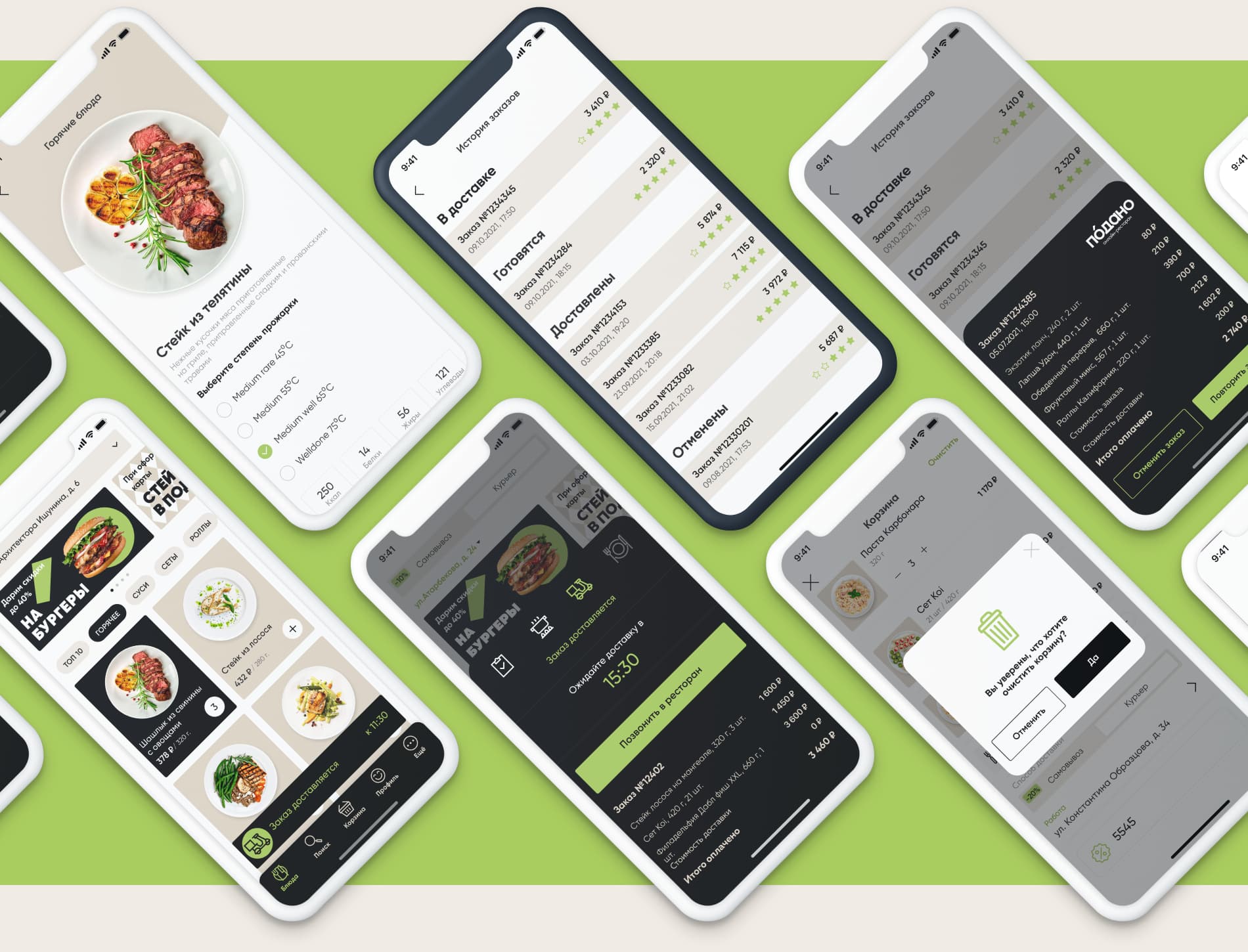 5

Feedback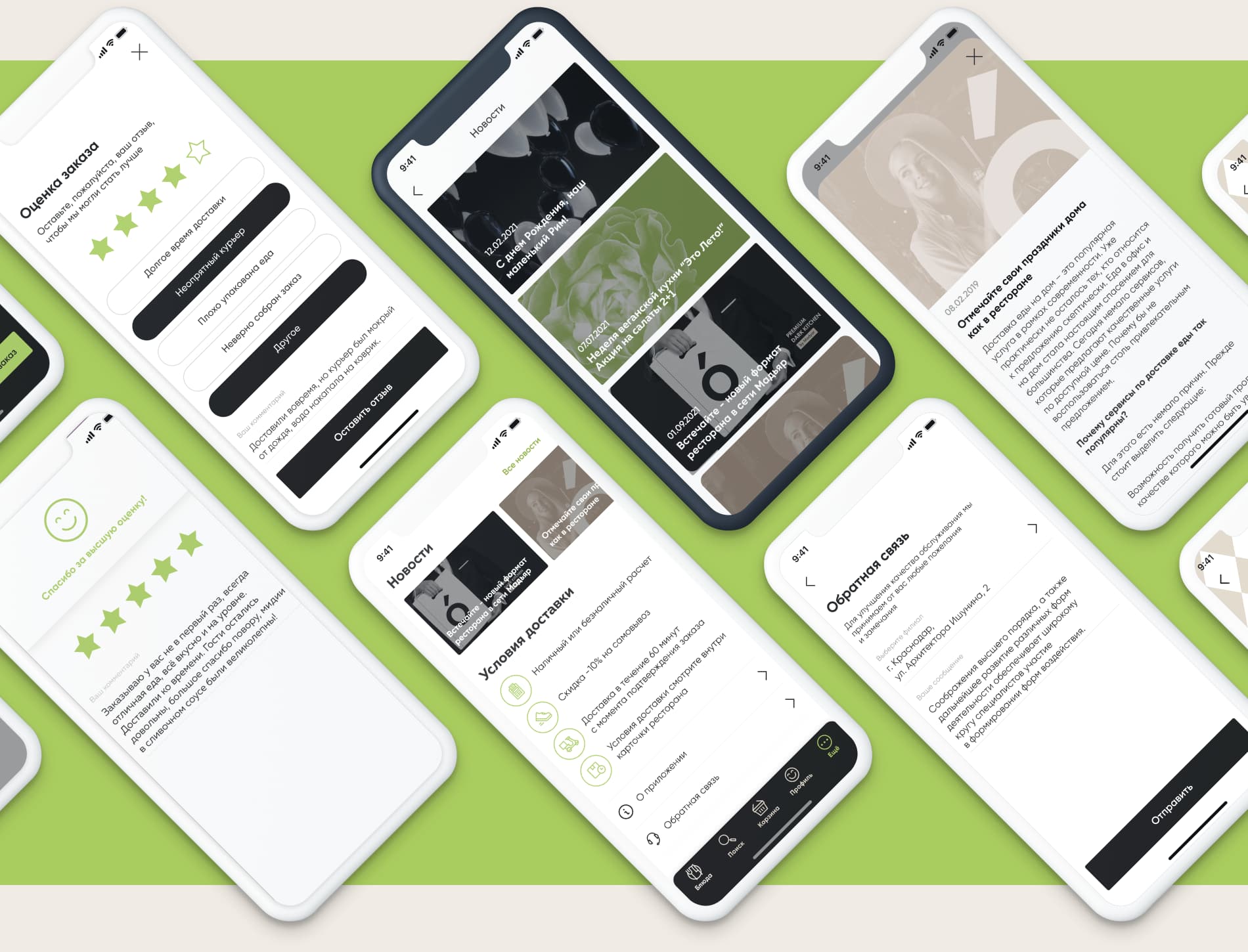 6

User profile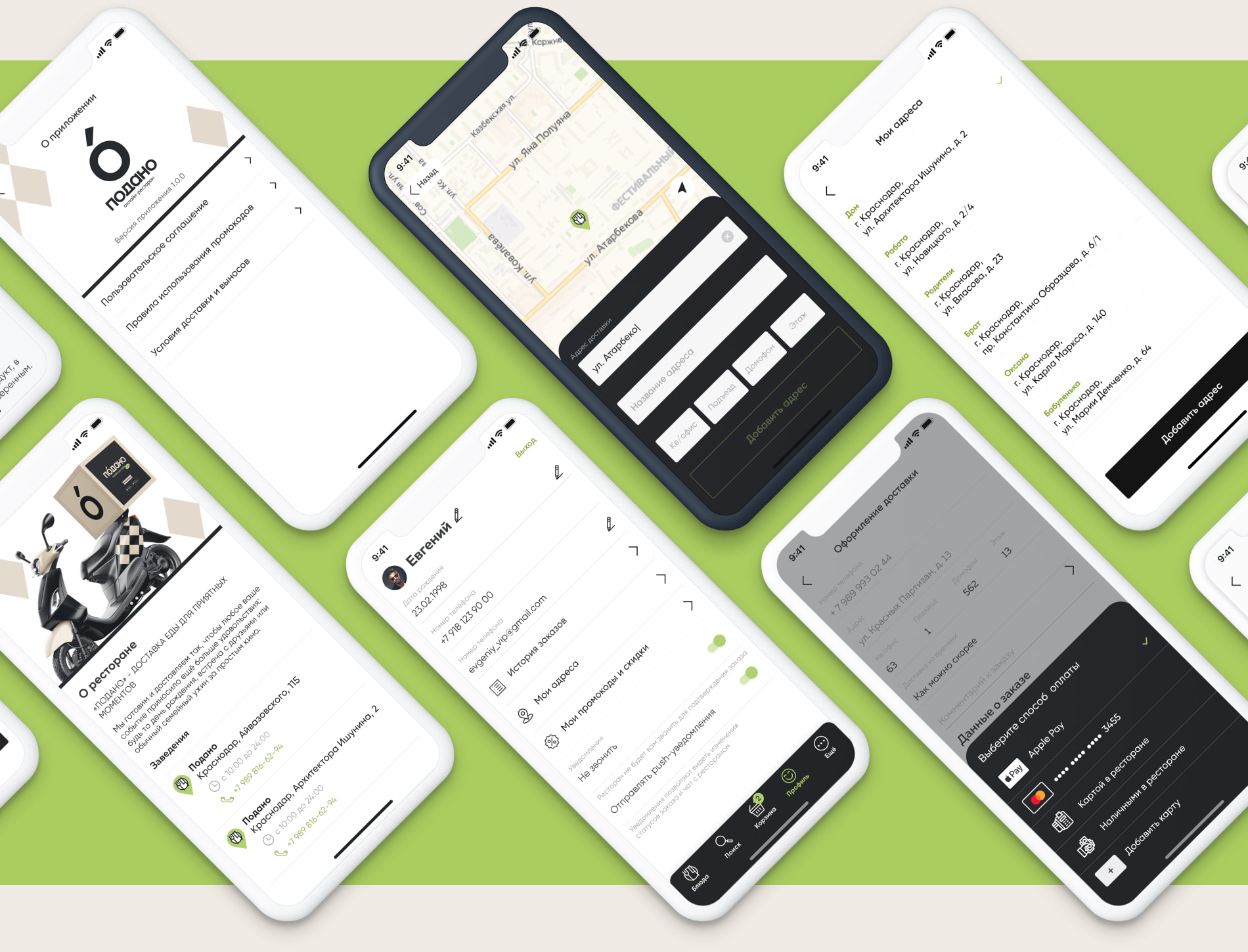 1

Authorization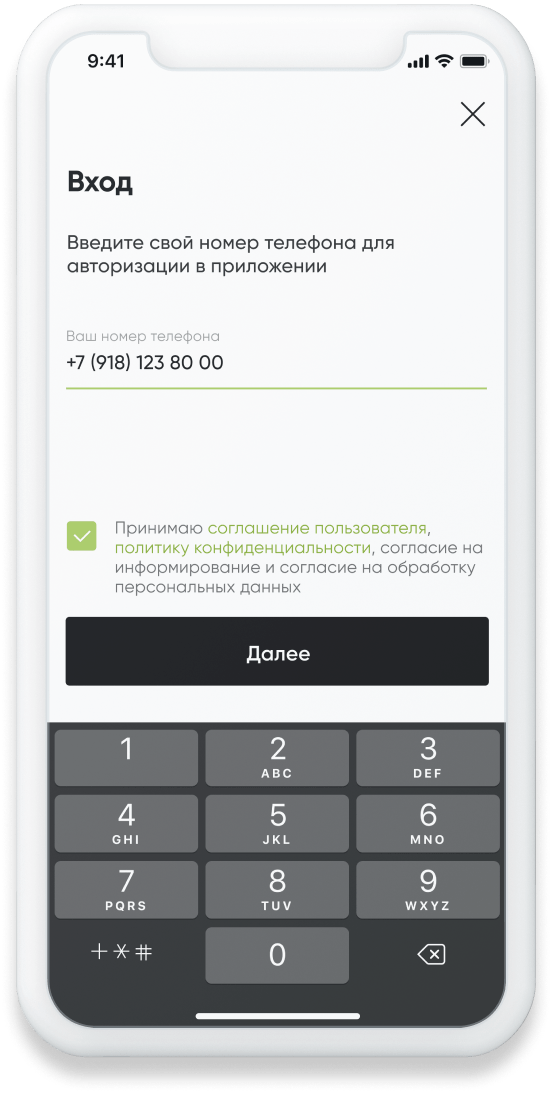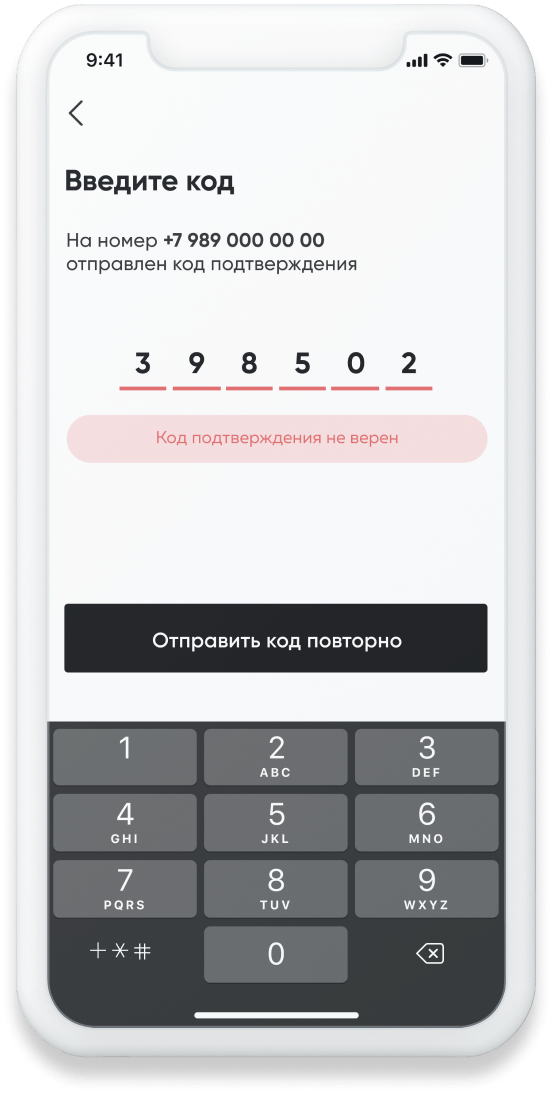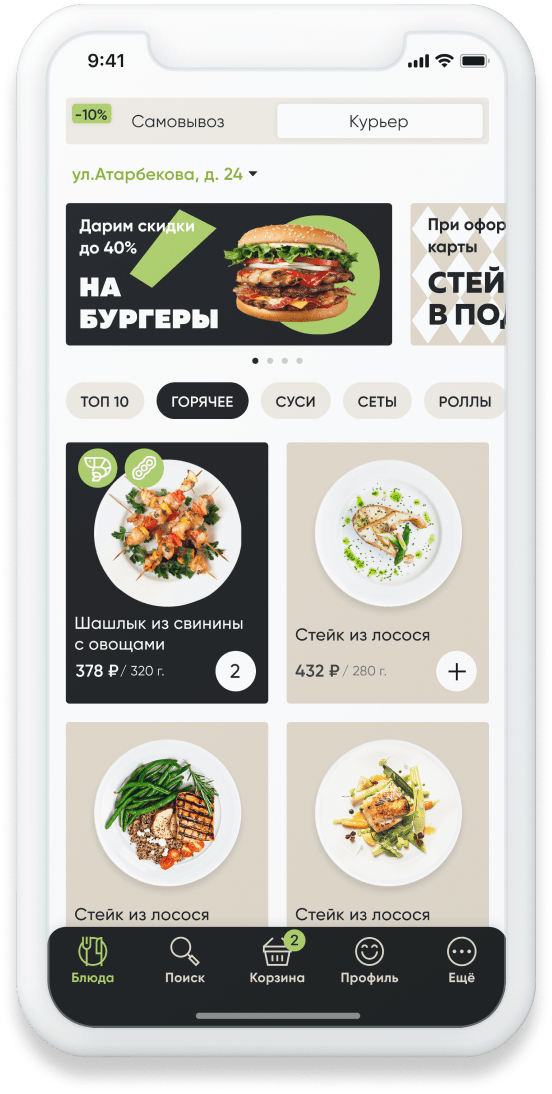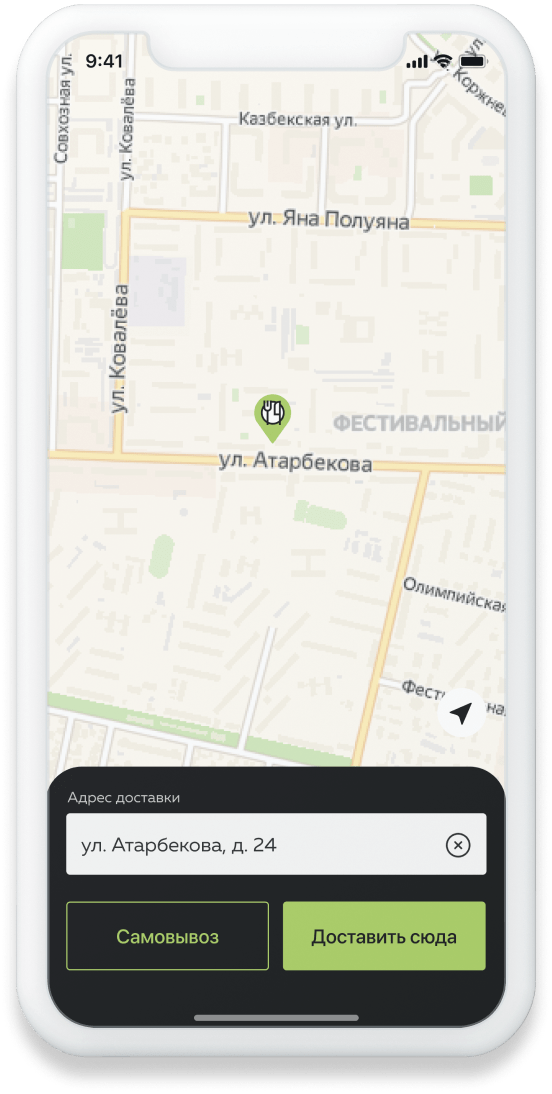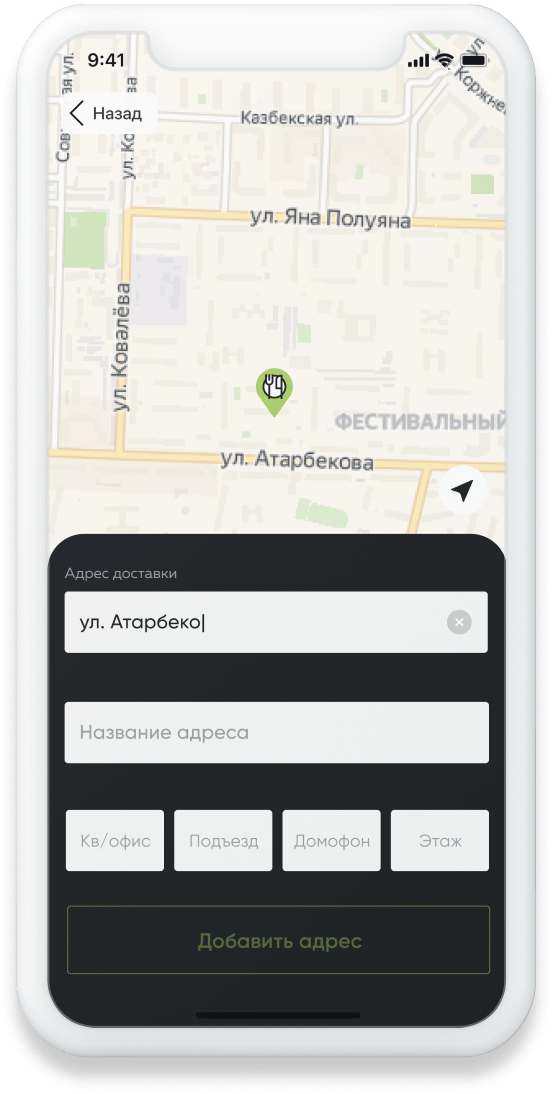 2

Ordering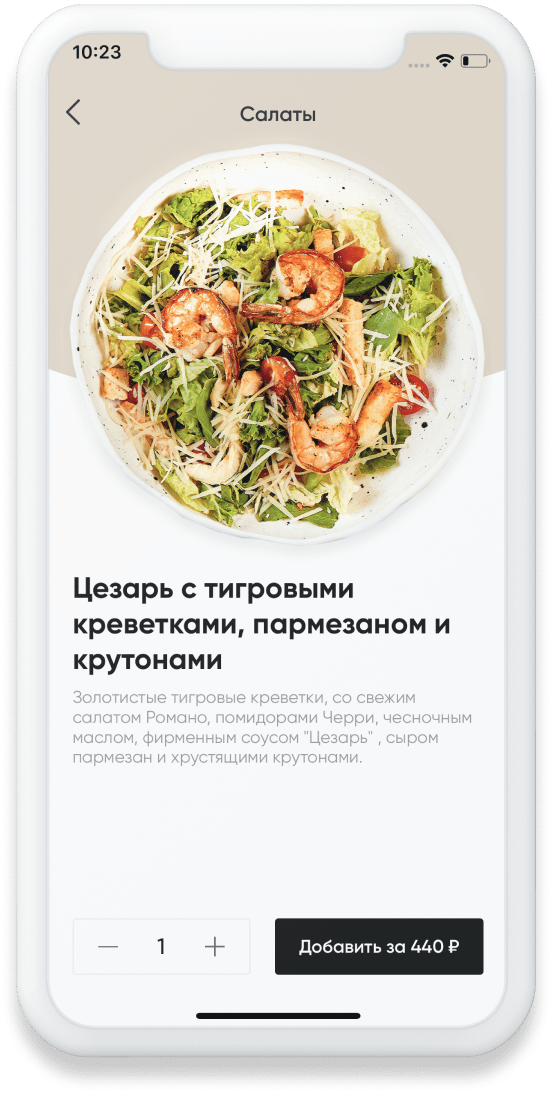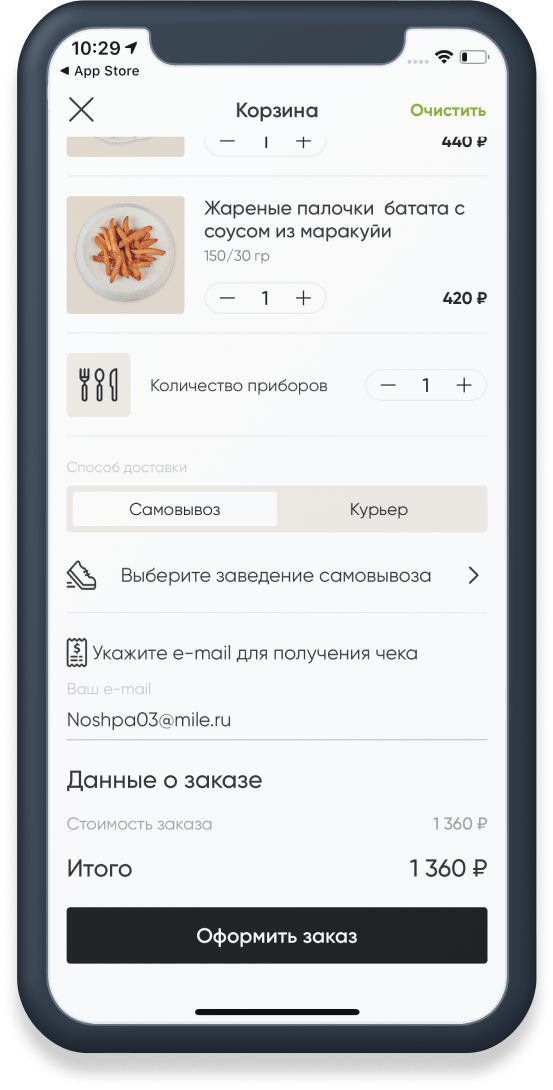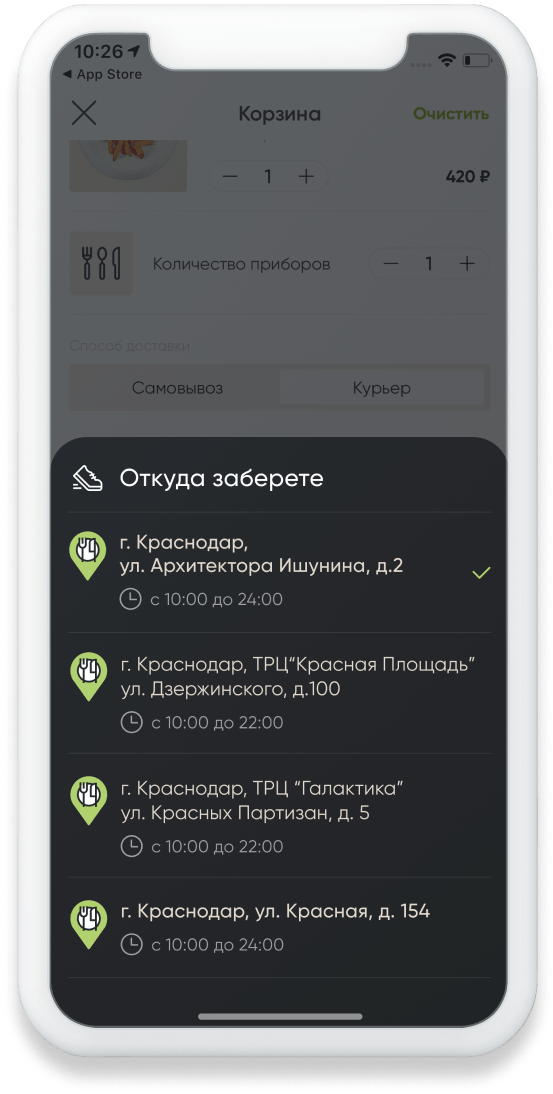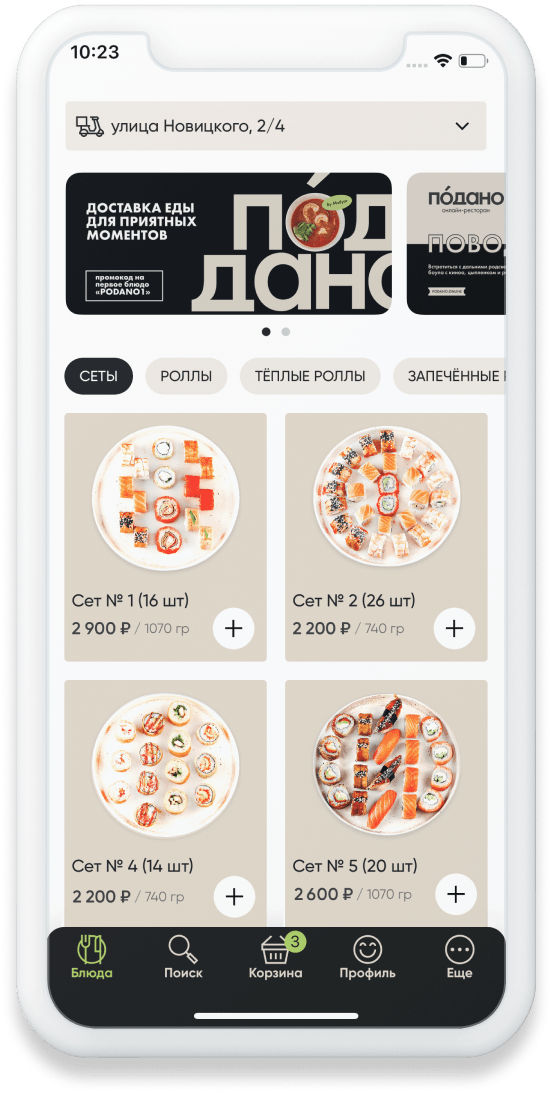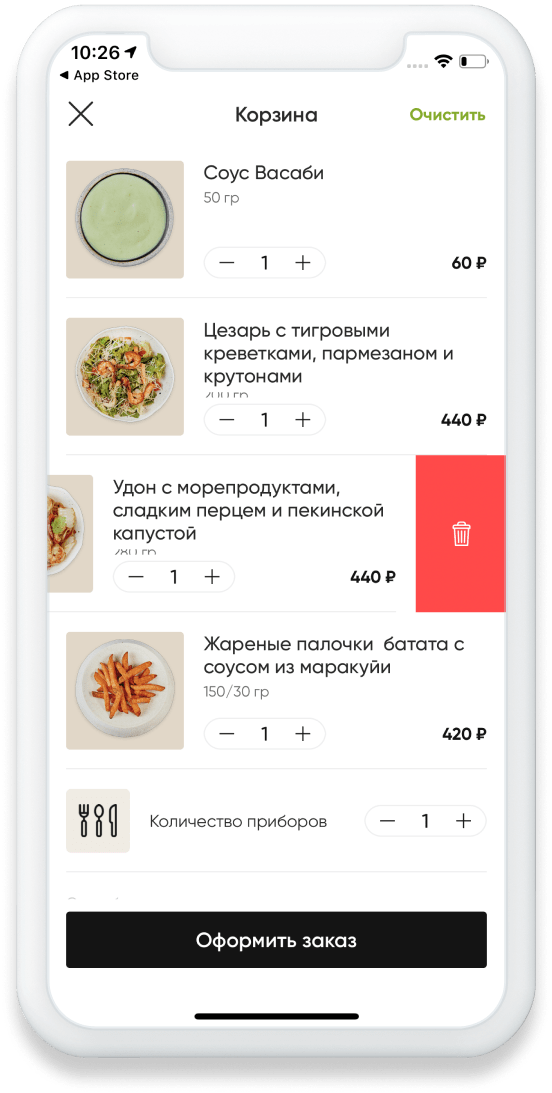 3

Bonus game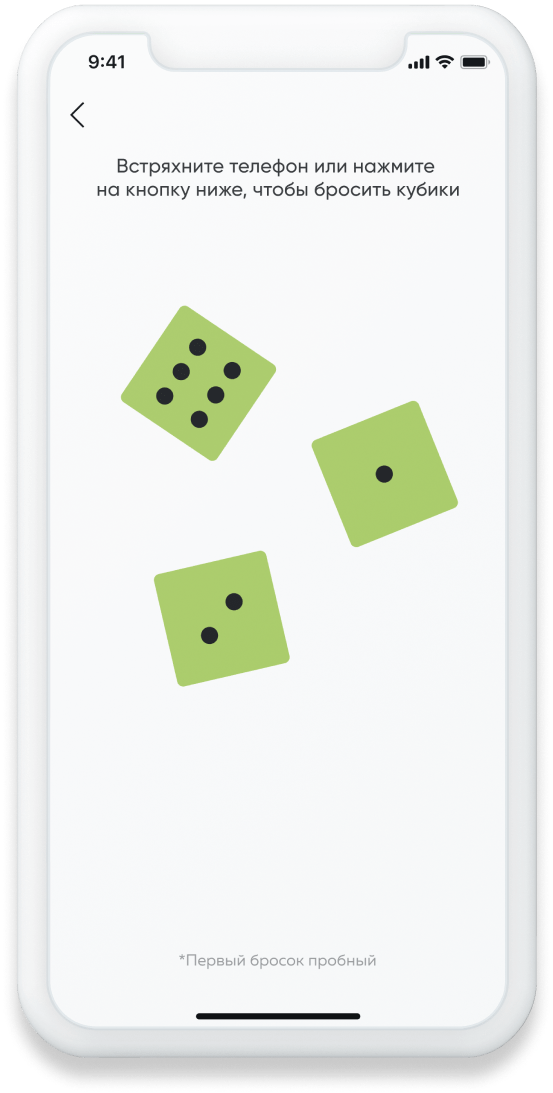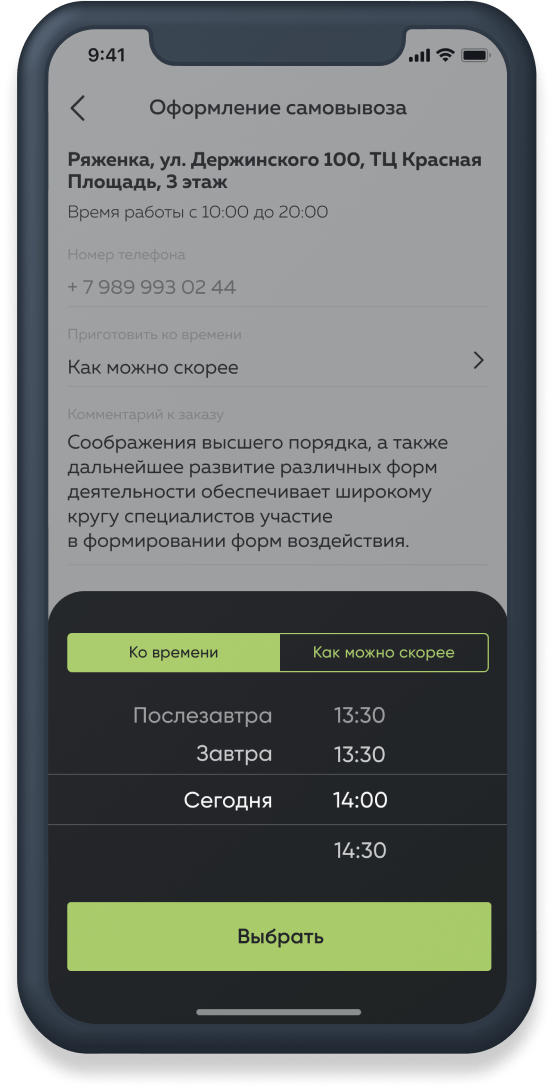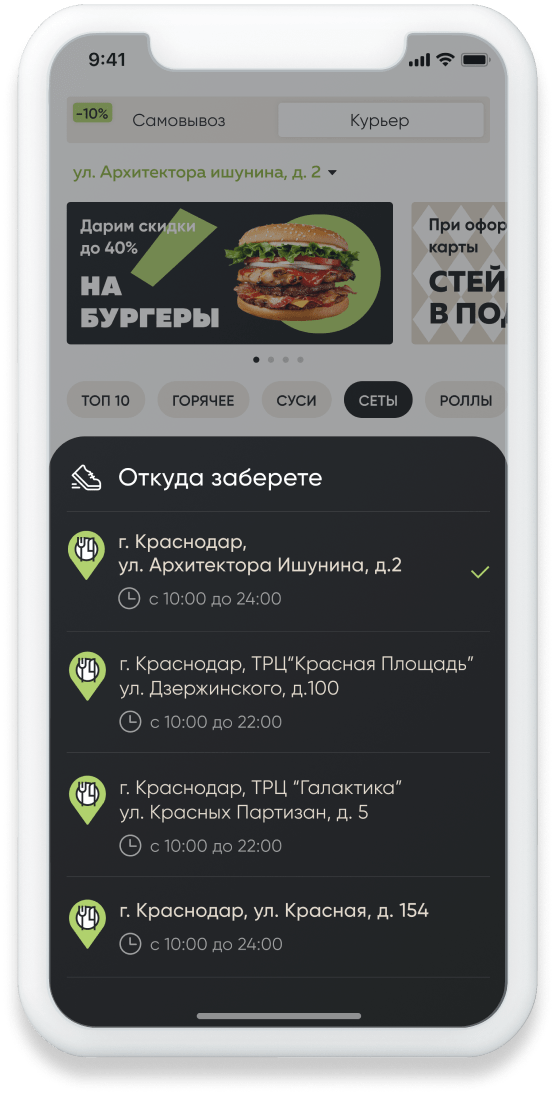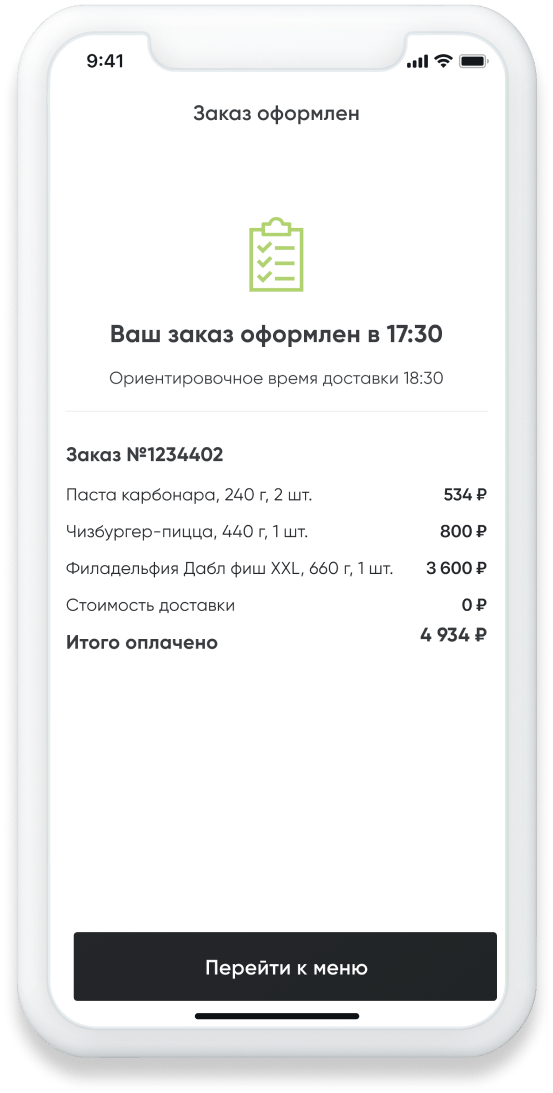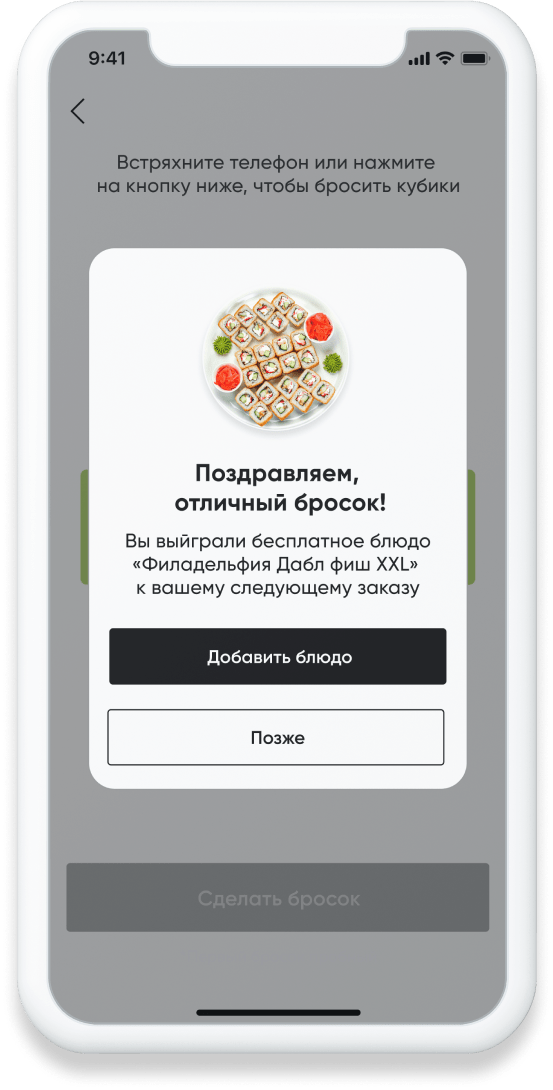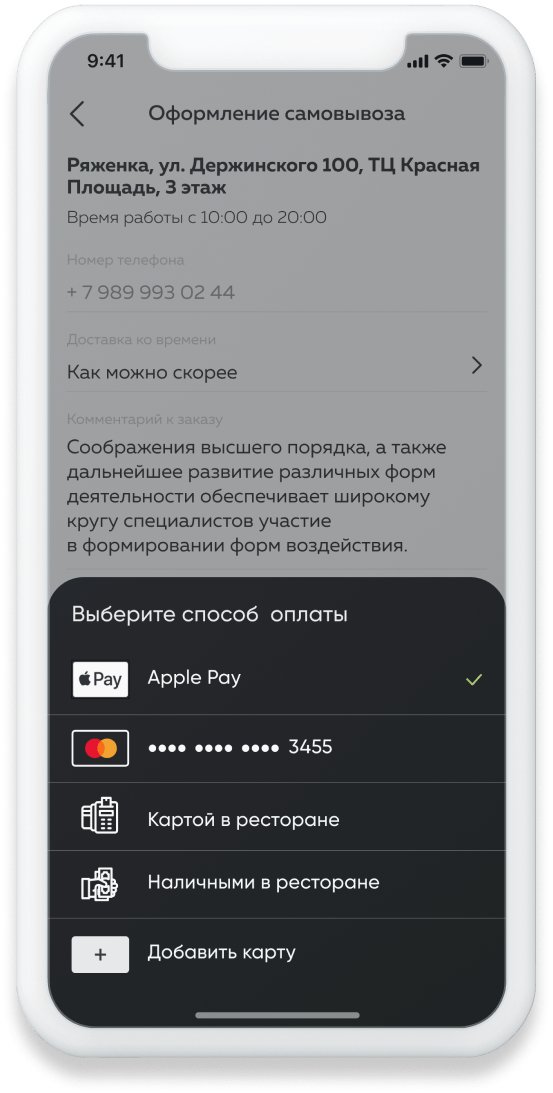 4

Delivery statuses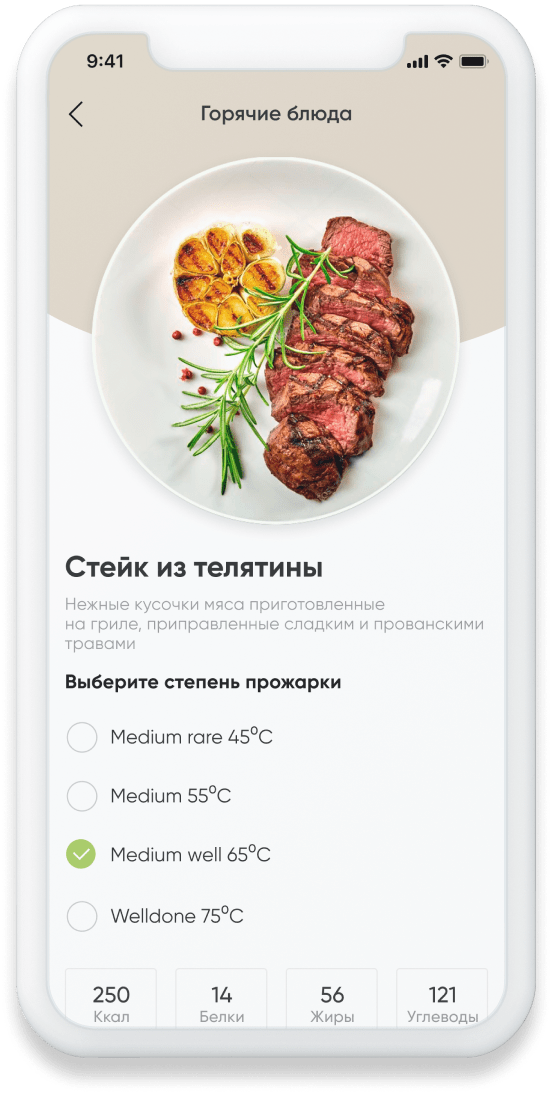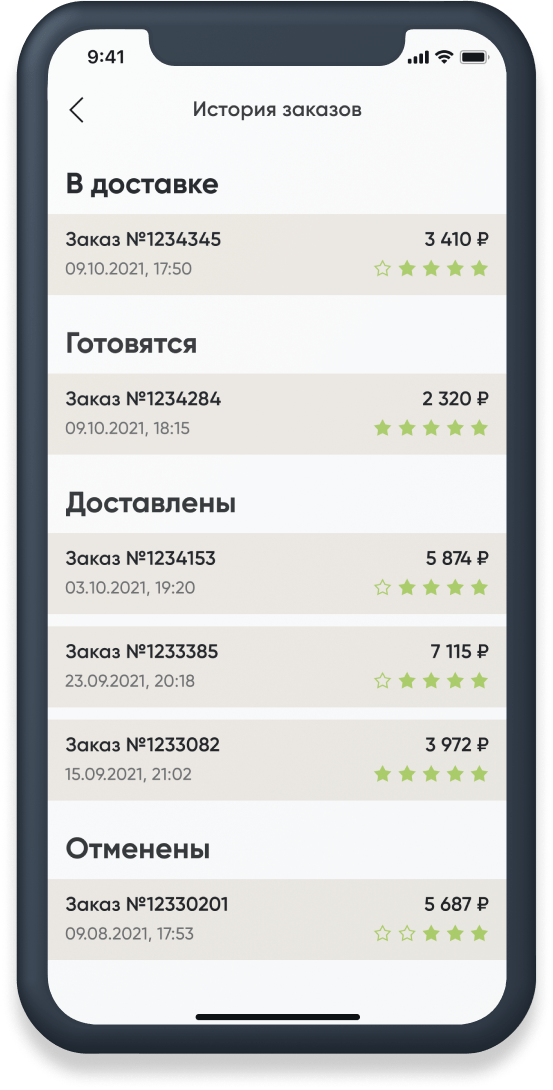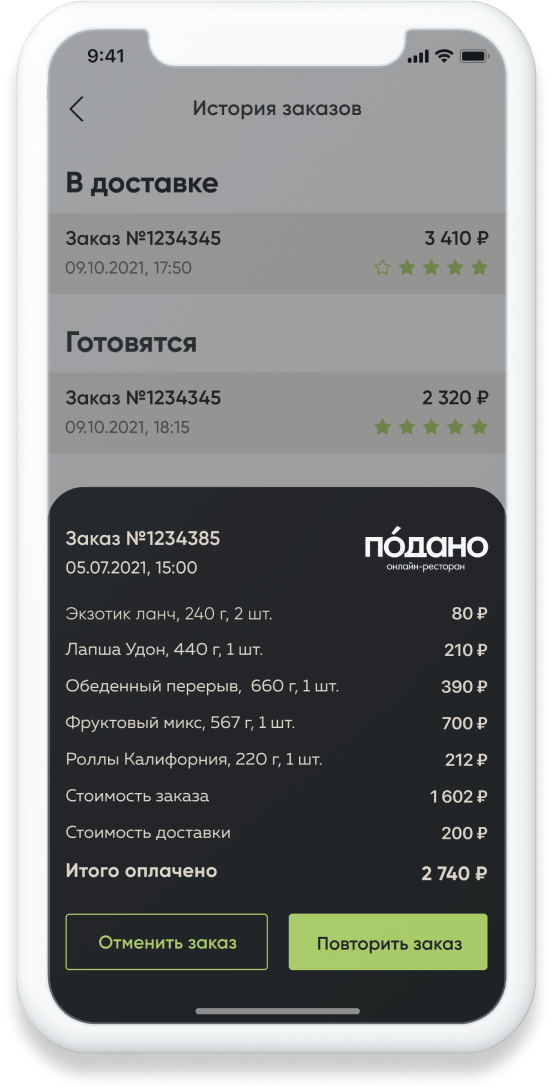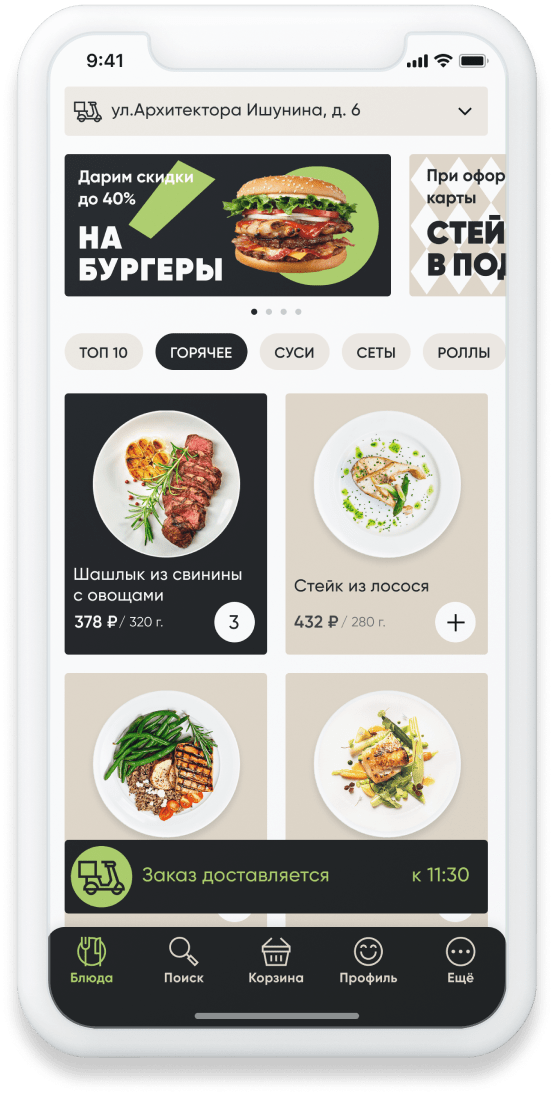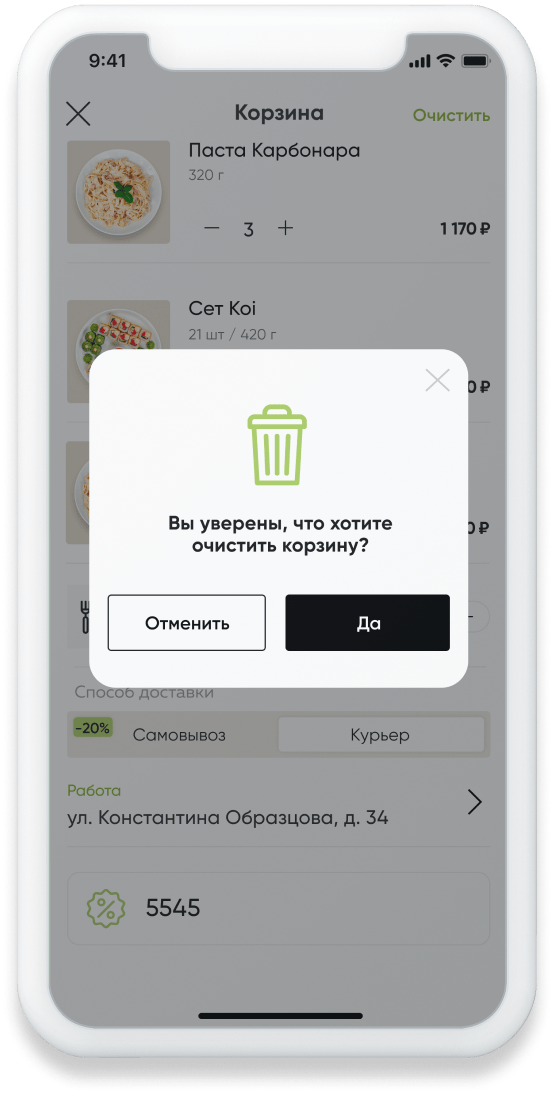 5

Feedback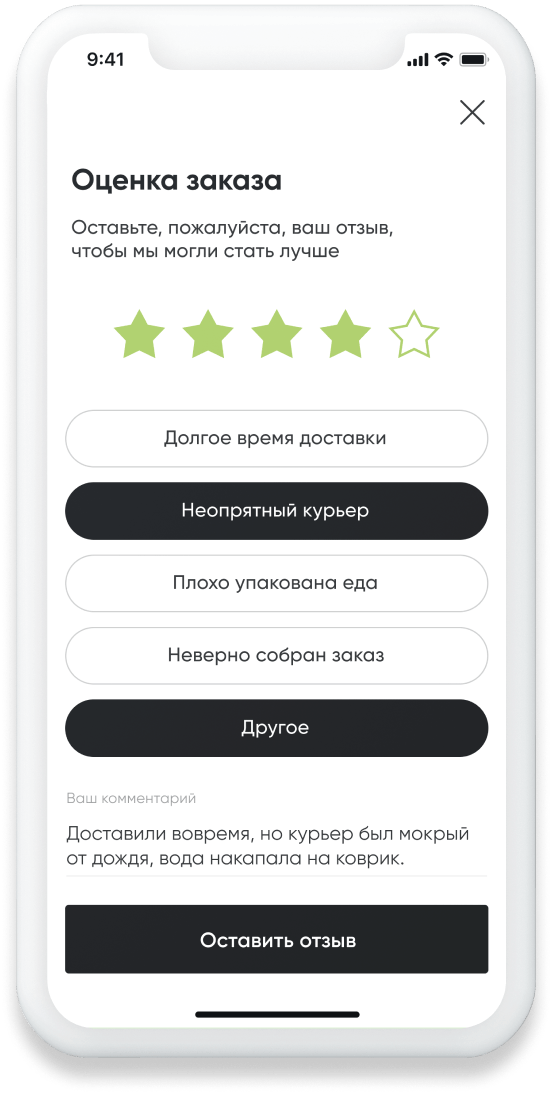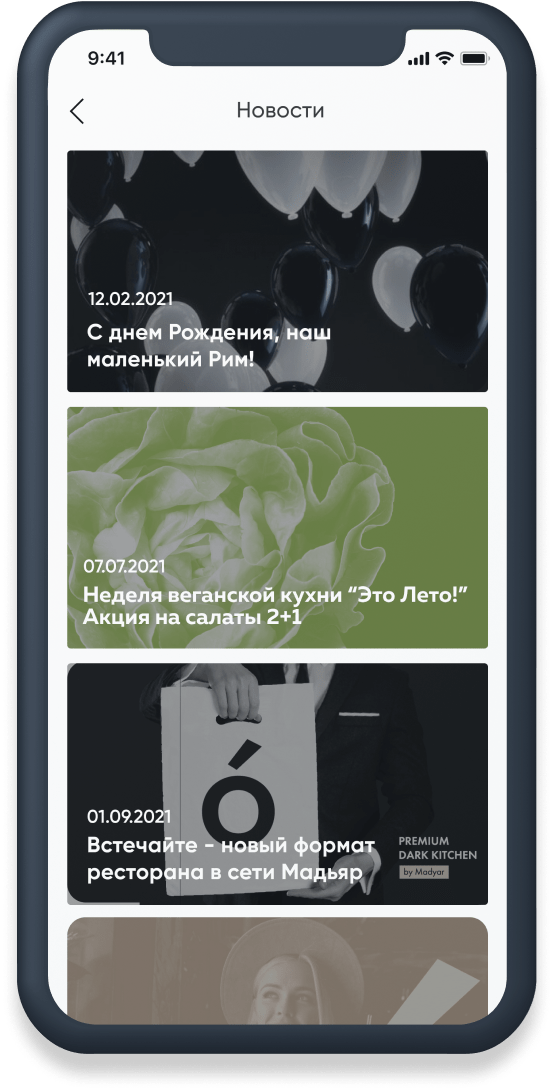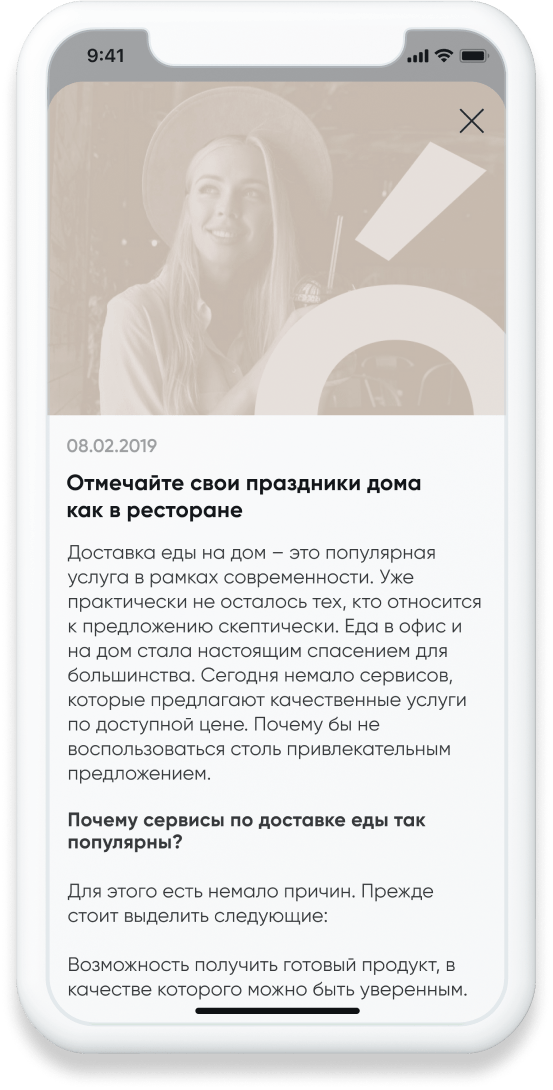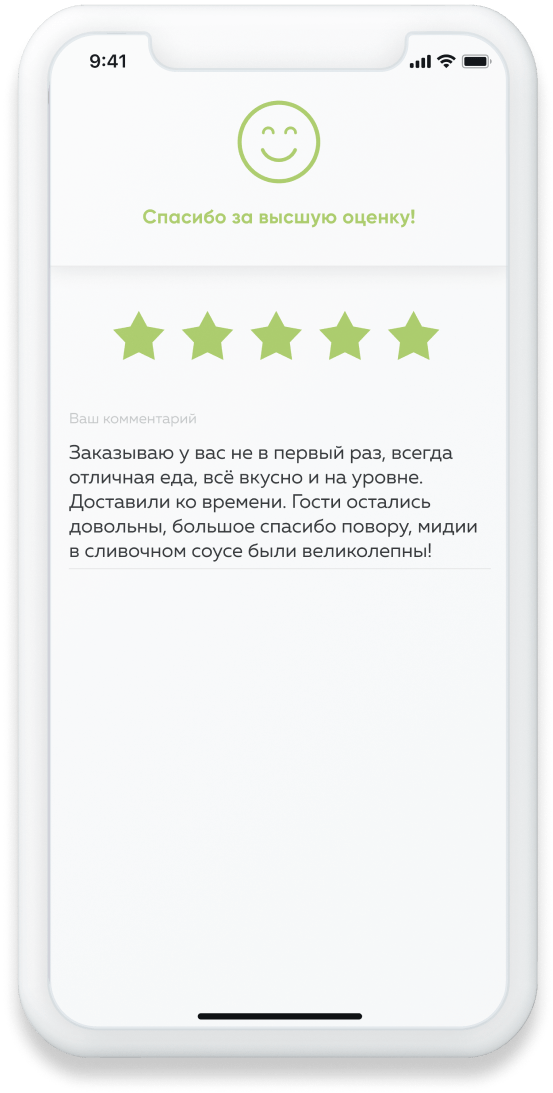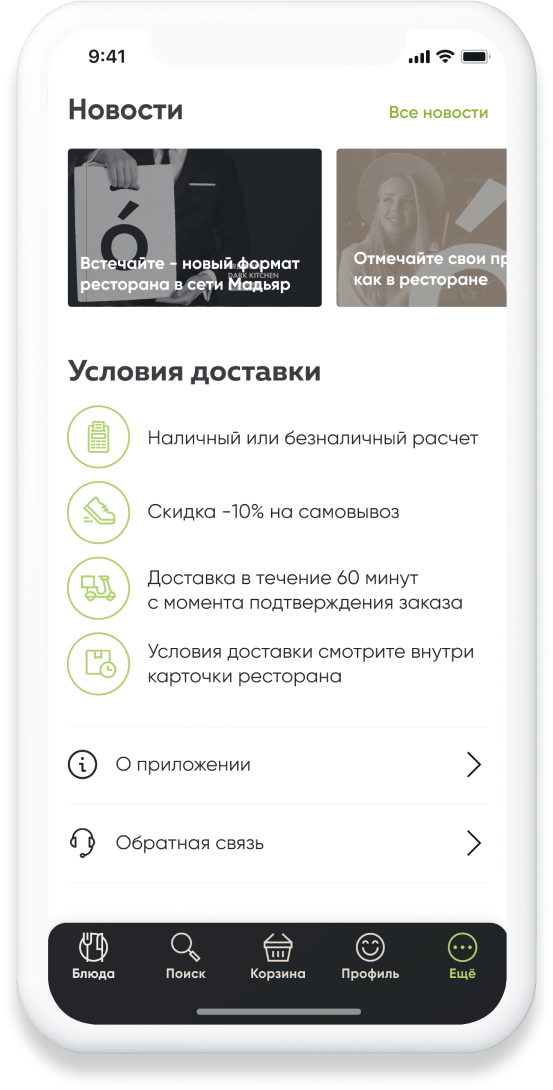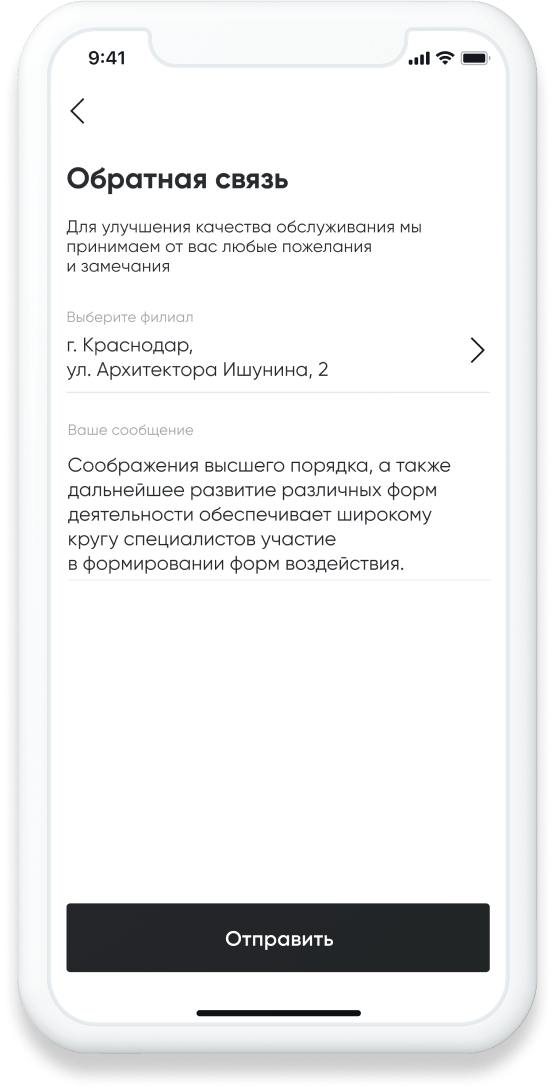 6

User profile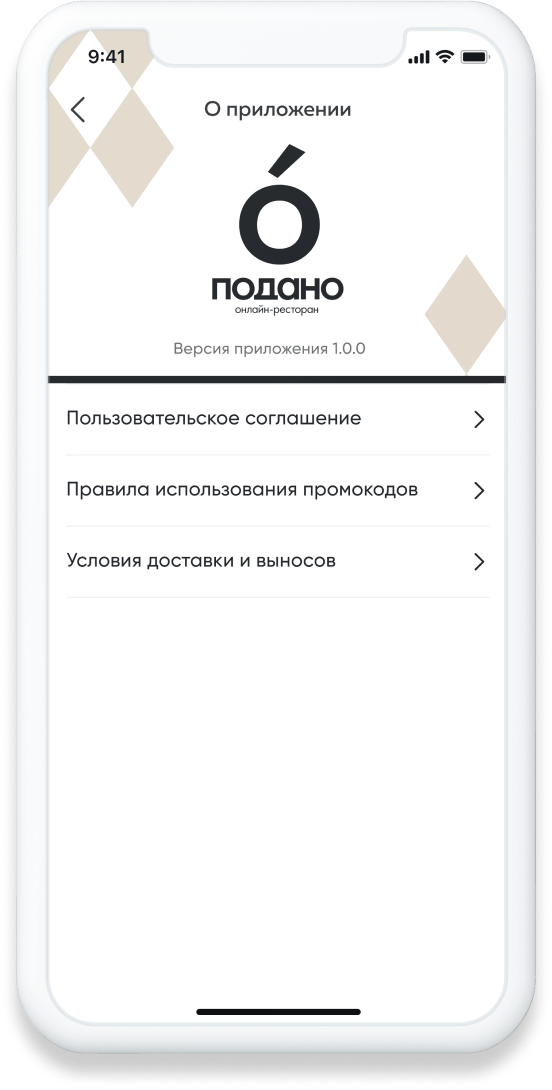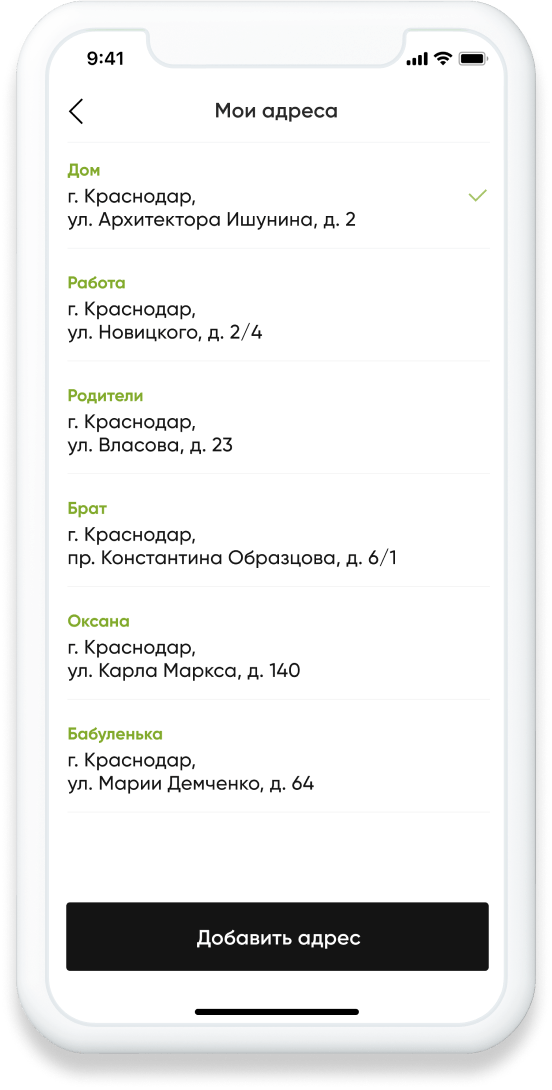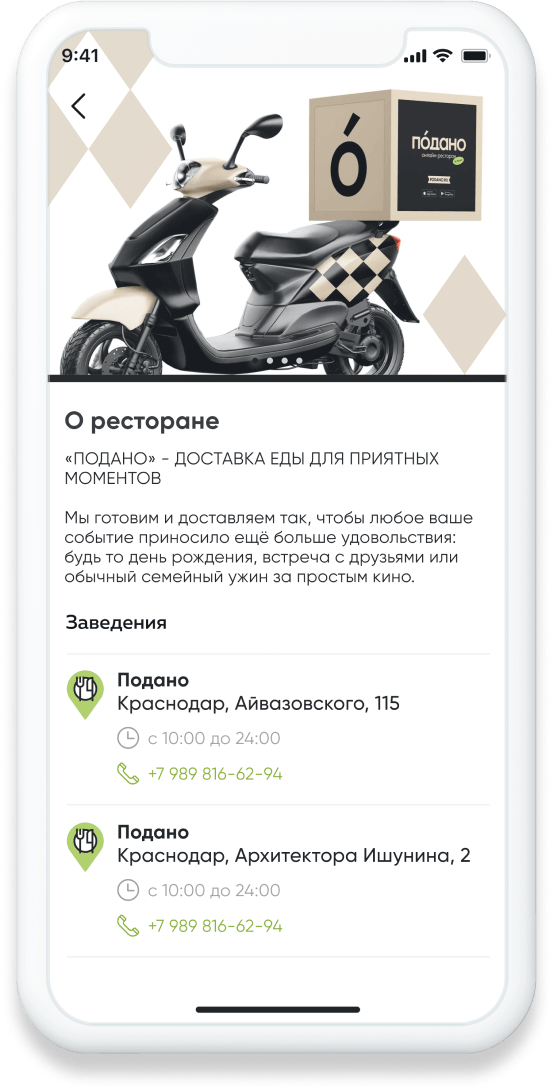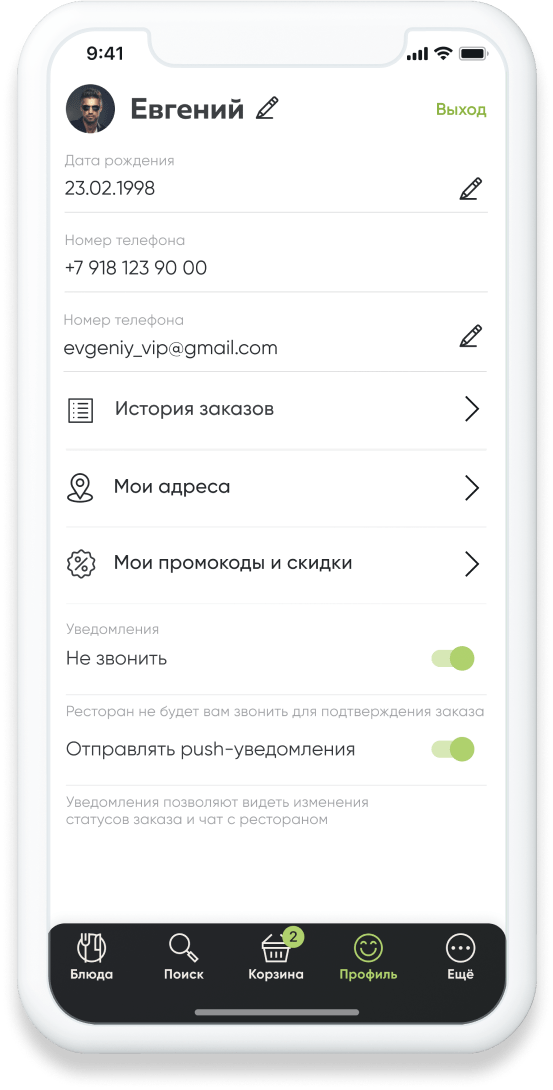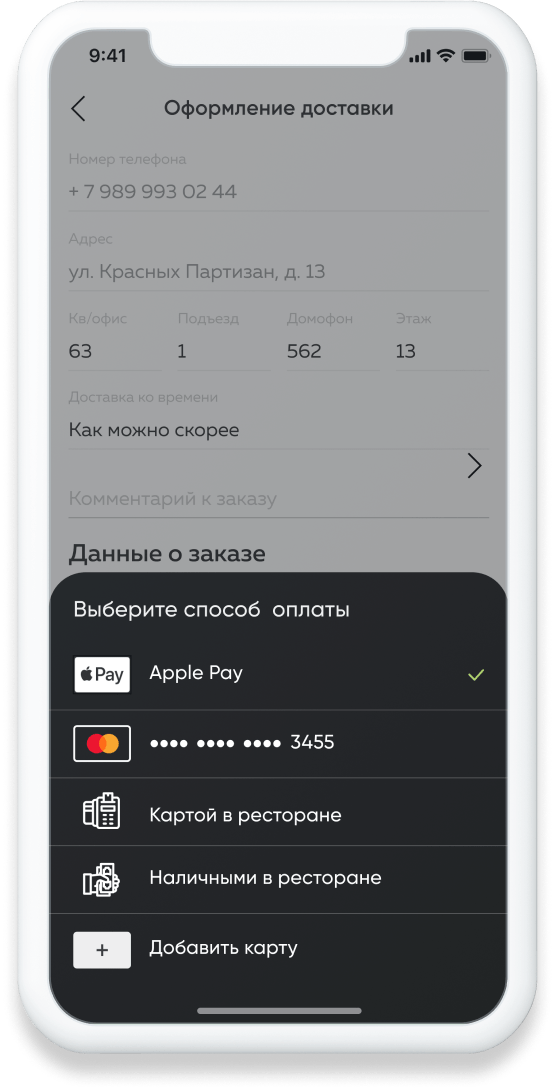 The main idea of Podano — is the most convenient and modern app, which is based on the Madyar app. For the customer, this is an opportunity to quickly test a new approach to business on familiar software from Spider Group. And we were able to use the existing admin interface and configured push notifications.
"Podano" uses the "Madyar" app server. We've separated order histories, shopping carts, notifications and their management in the admin panel, alerts with reviews and many other common elements.
"Podano" customers have stayed in the Madyar Collection family. You don't need to sign up again, your Madyar account is compatible with the new app.
Stack
Native development
Push through Firebase
Django admin panel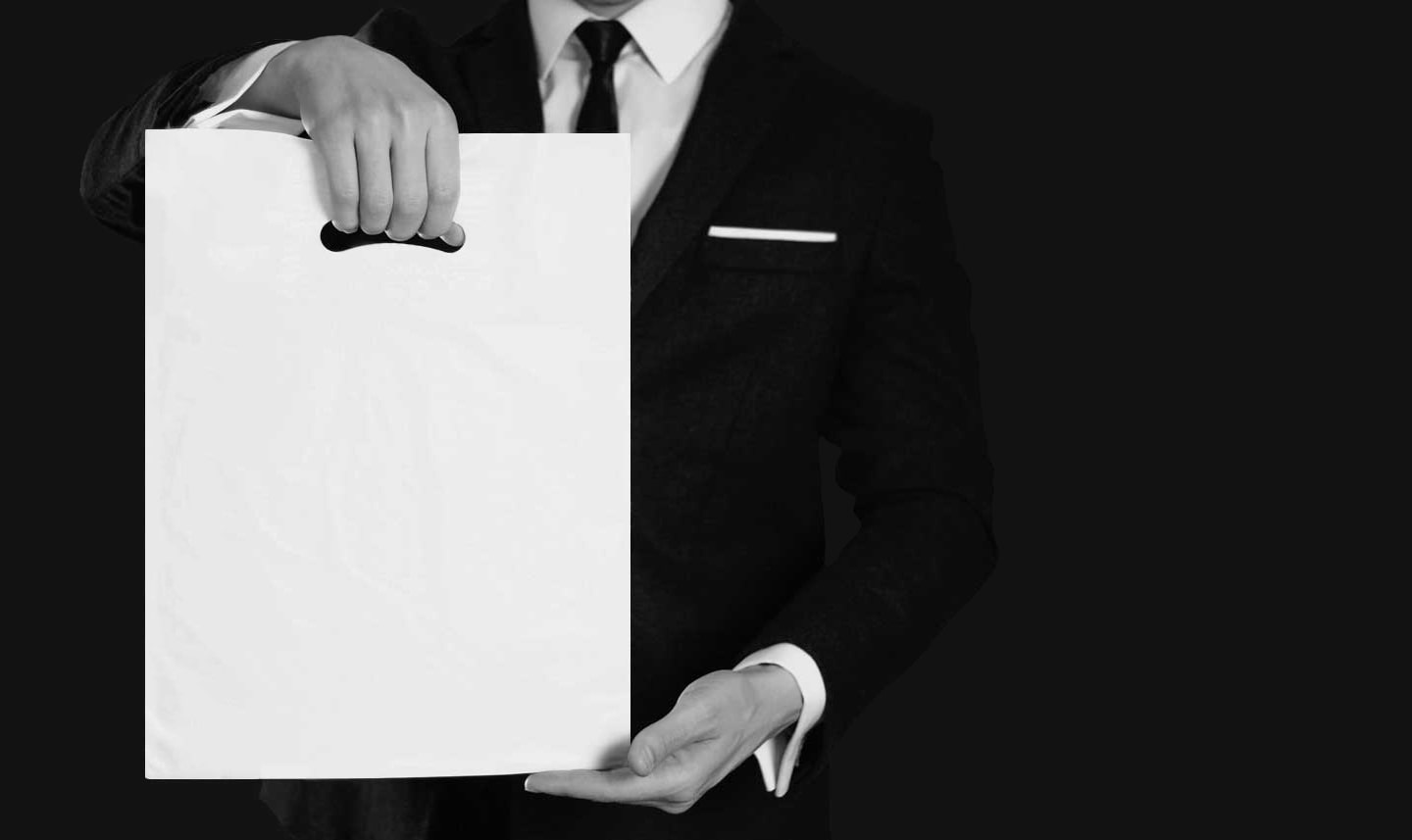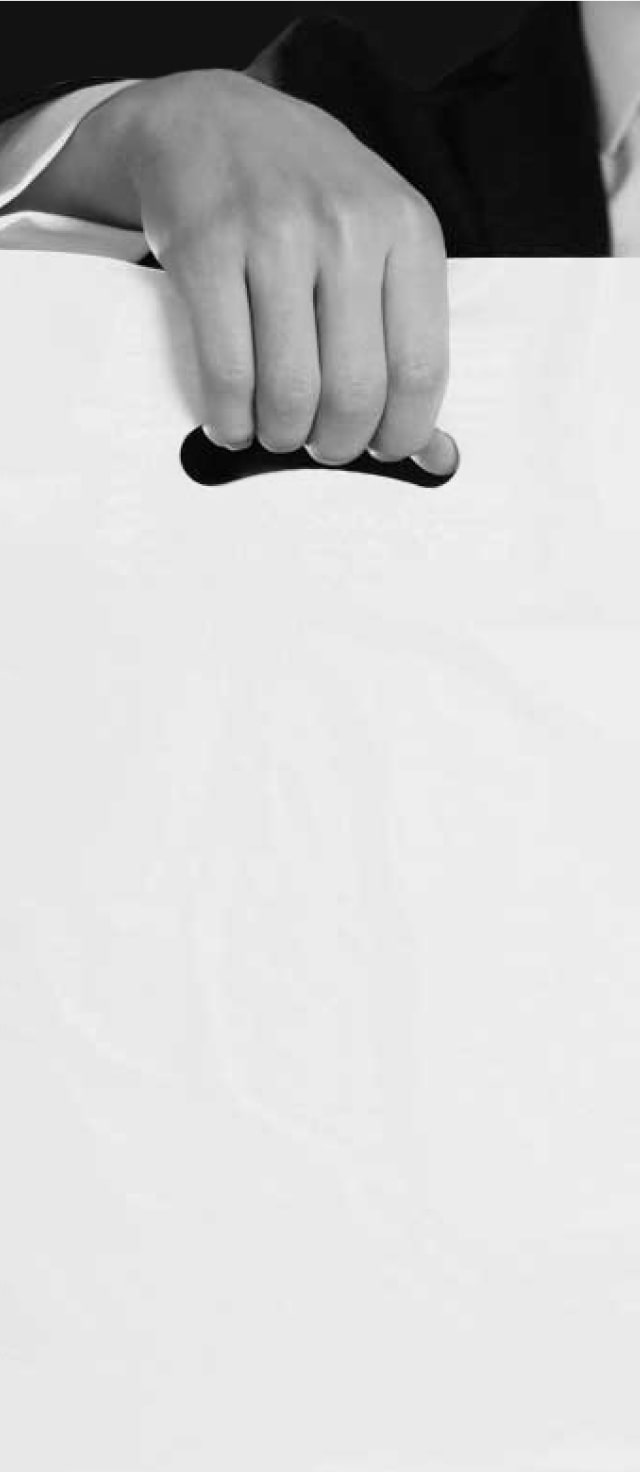 Development team
Business analyst — 1
UX designer — 1
Project Manager — 1
QA engineer — 1
iOS developer — 1
Android developer — 1
Backend developer — 1
Development statistics
Analytics — 14 hours
Design — 32 hours
iOS development — 126 hours
Android development — 131 hours
Backend development — 70 hours
Management — 47 hours
Testing — 18 hours
Fonts and colors
Gilroy
Main font
iOS / Android
SF Pro Display
Additional font