Our company
We transform companies for a new stage of growth
Spider Group has always offered business solutions to pressing issues. At the beginning of the 2000s, we created the first sites and corporate portals for commercial and government agencies in Russia. In the 2010s, we produced interactive applications, projection, holographic complexes, multimedia systems for international exhibitions and forums.
Since 2010, Spider Group has been developing mobile applications, augmented reality projects, as well as solutions in the field of consumer, industrial IoT and artificial intelligence. The choice of these technologies is due to their disruptive potential, transforming entire industries on the way to new levels of efficiency.
Our capabilities is your success.
Key areas
Mobile applications
We develop fast and effective mobile solutions of any complexity for industry, fintech, trade and other business sectors
Augmented reality
Our visualization engages in interaction with content, helps to understand complex things, shows the invisible and new, sells and presents products in the best possible way
Artificial Intelligence
We automate complex processes, organize search, digitization, systematization, data analysis, create recommendation services and help with decision-making using neural networks and bots
Development of the server side, API
This is the intelligence that is responsible for processing customer requests, the speed of the application. Therefore, it is important that the architecture of the server application is thought out to the smallest detail, so that even highly loaded services work smoothly and quickly

Association of small design bureaus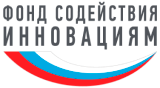 Fund for the Promotion of Innovations Participant of the "Development — Digital Technologies" program
We are open for cooperation in the field of high technologies with any commercial, educational or scientific organizations. Contact us.