"Investment projects of Krasnodar" demonstration complexes with AR
It was presented at the XI International Investment Sochi-2012 Forum.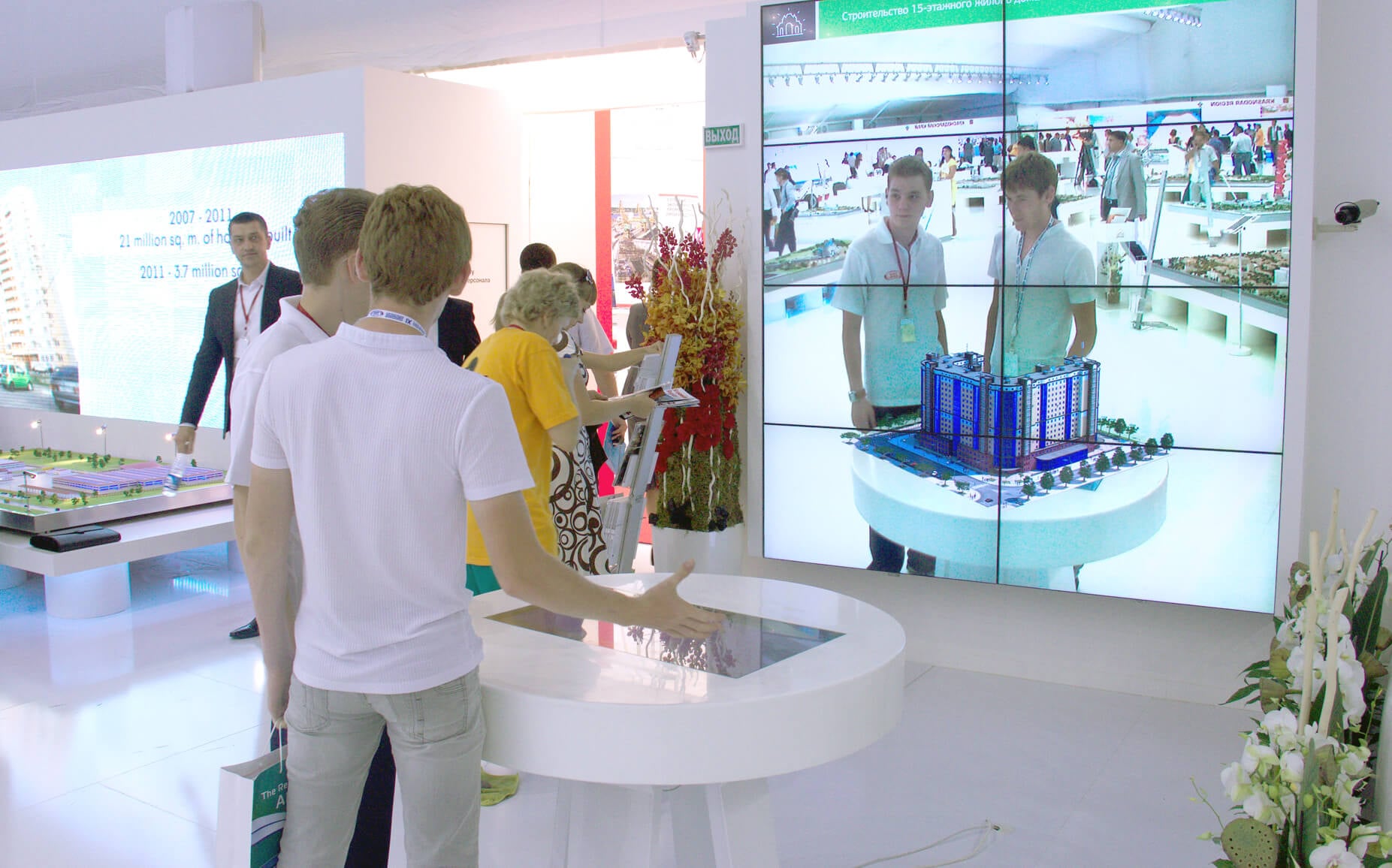 Bollard with AR
The "Investment projects of Krasnodar interactive complex with AR technology is a unique design complex made up of video wall and sensor screen table with dual-screen (multiple touches simultaneously) and located in front of it.
Forum guests could go up to the sensor table and select the investment project they liked, explore the economic characteristics of this project and watch a 3D model of the selected object in animation mode and its broadcasting on the wall. For example, trains arriving at the railway station, with airplanes landing and taking off a new aerostation complex, driving vehicles on the streets of the city. A table with a dual-touch screen and rotating around its axis so you can examine a detailed architecture of the project and assess its important parameters. It was an amazing action!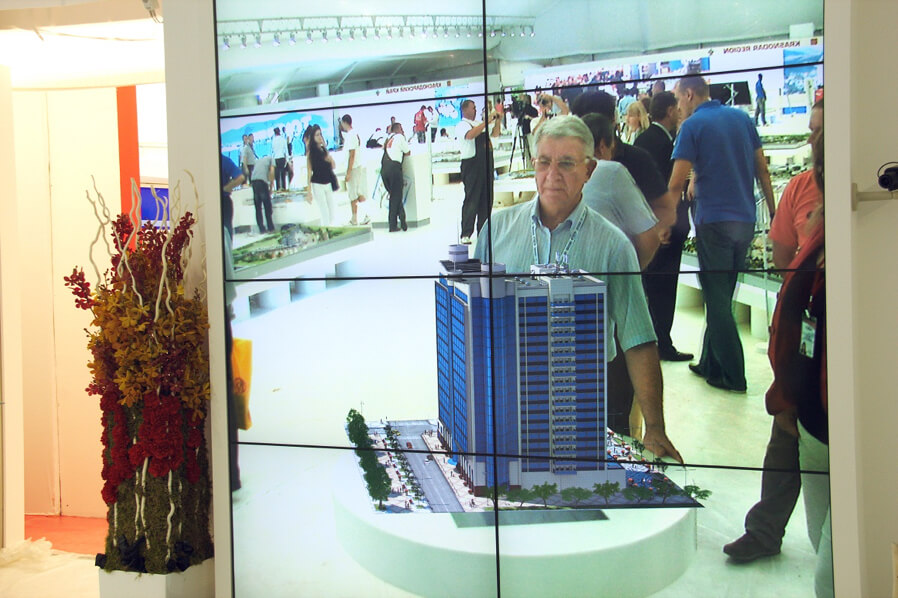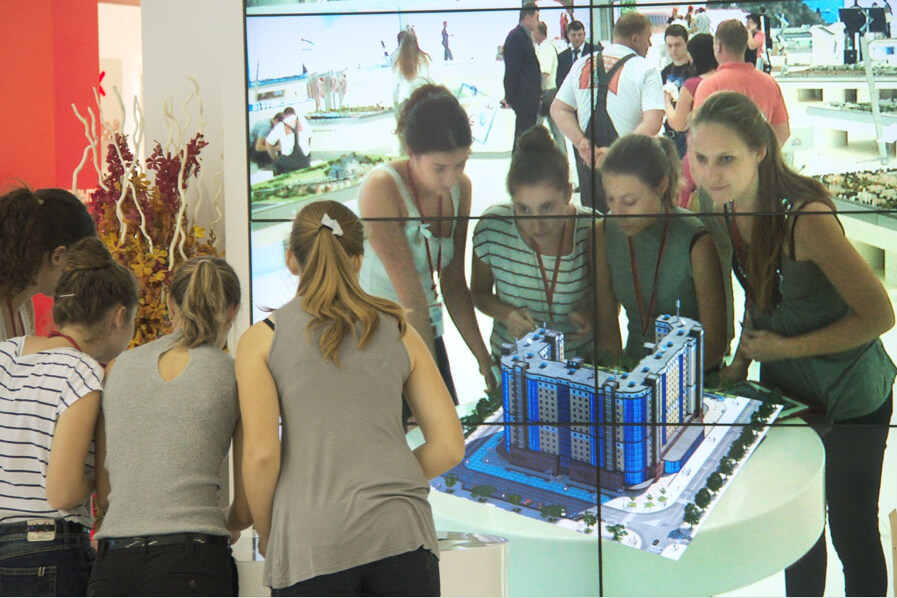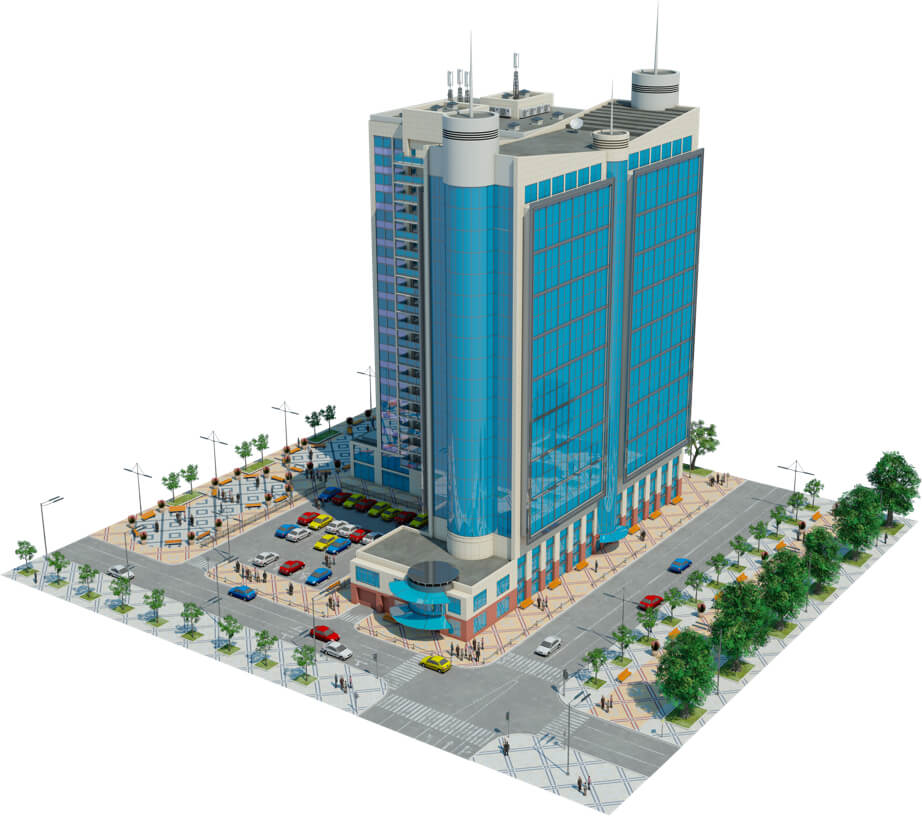 БWith AR it is possible to effectively demonstrate the virtual objects embedded into the real picture, filling the environment with visual information layer and it happens just in front of your eyes in real-time.
Architectural model with AR
At first glance, it looks like an ordinary and simple architectural project with real-life models of buildings and constructions, detailed views of neighborhoods and a green environment. Once you have an iPad in your hands with simple gestures the model will turn into augmented one in a matter of seconds. Just point the tablet`s camera at it and 3D objects will be imposed on the existing ones.