Architect Model with Augmented Reality for the "Sochi-2014" Forum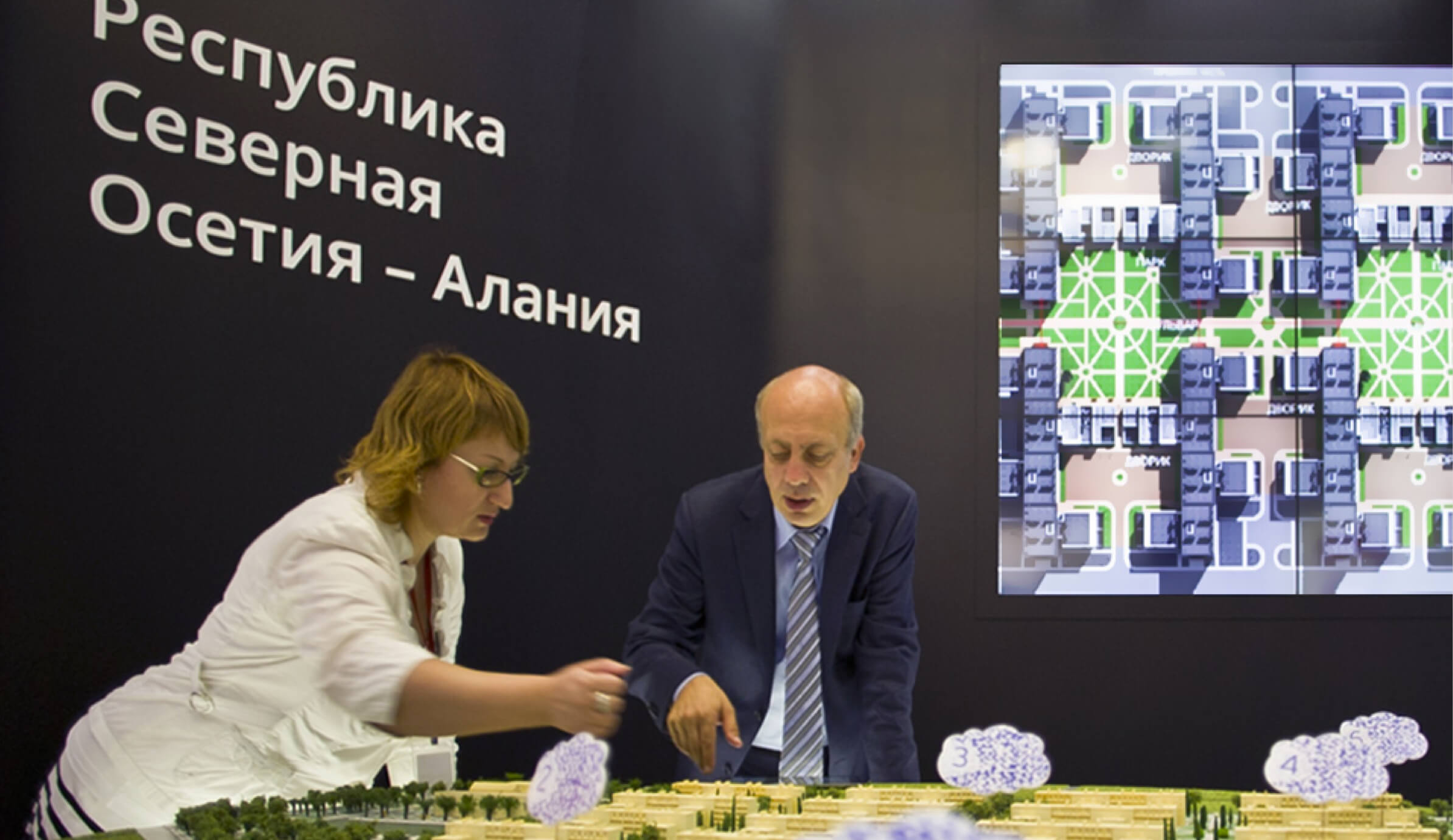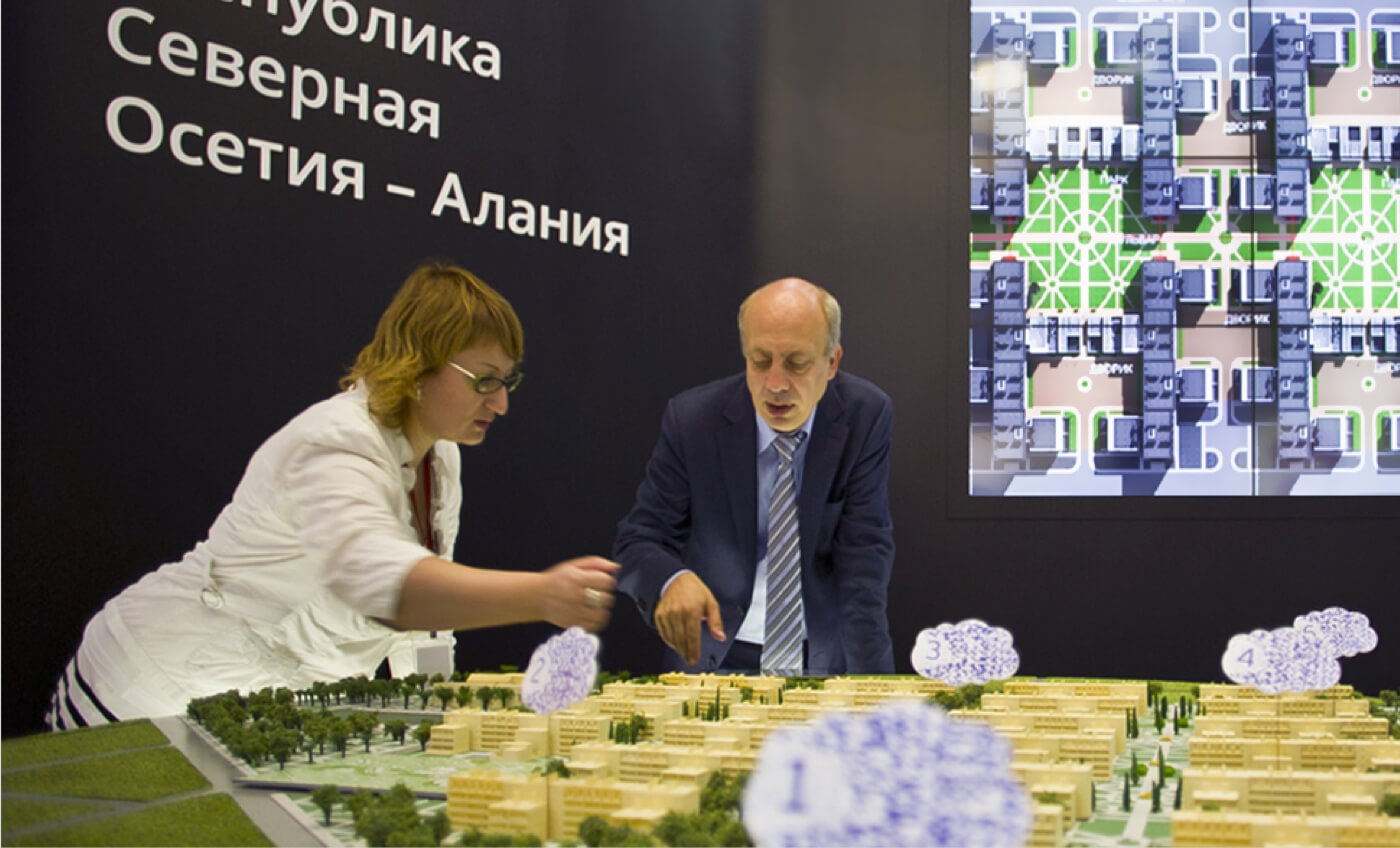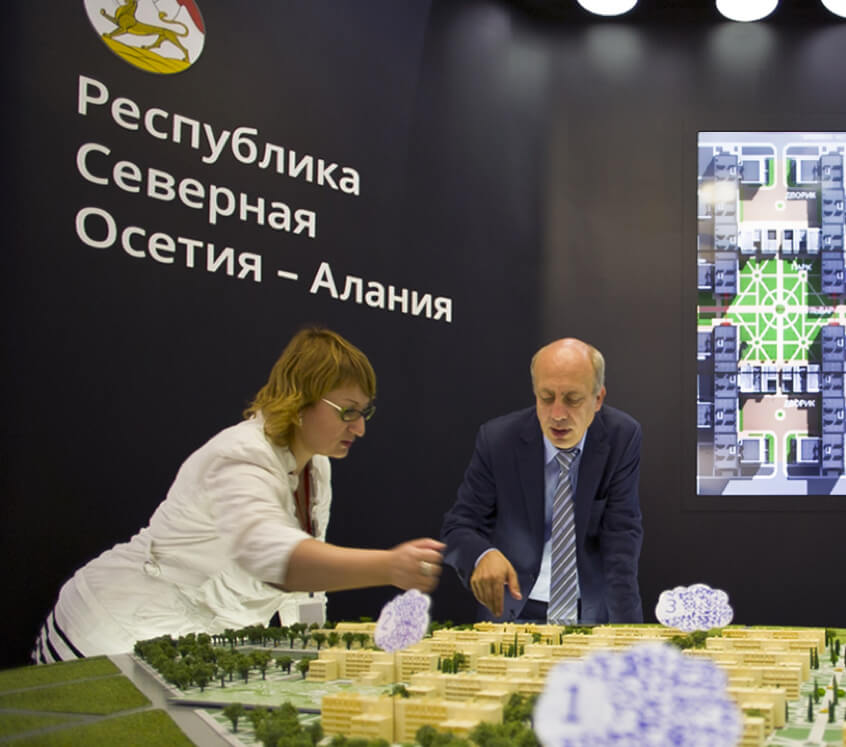 Architect Model with Augmented Reality for the "Sochi-2014" Forum. The Investment Forum in Sochi is a great opportunity to present and pitch your project to potential investors.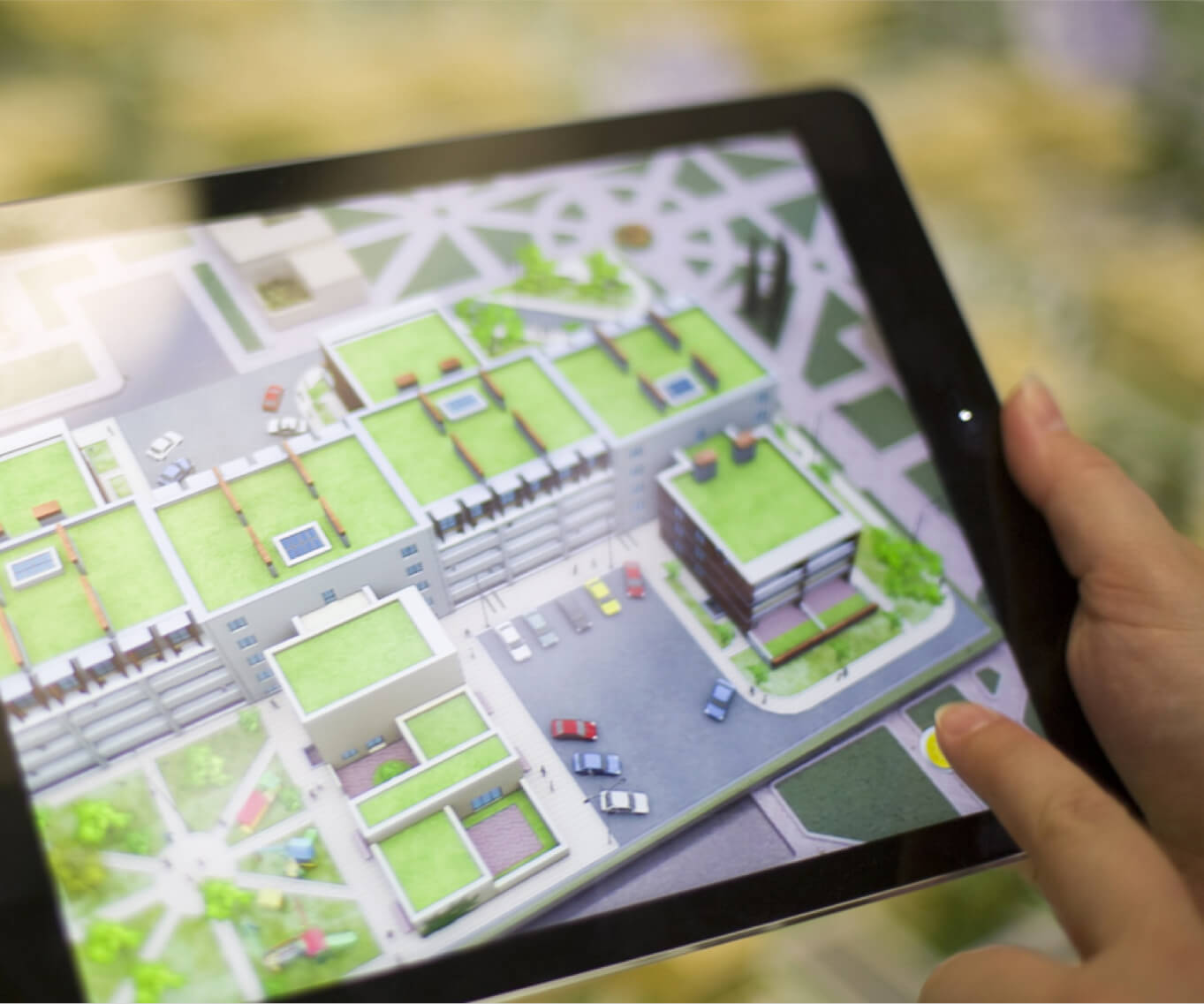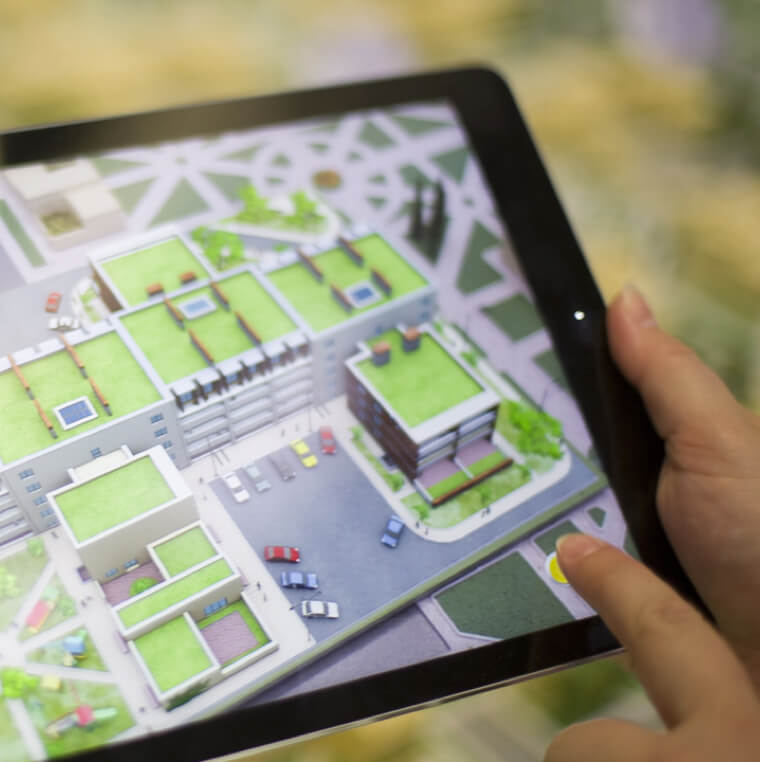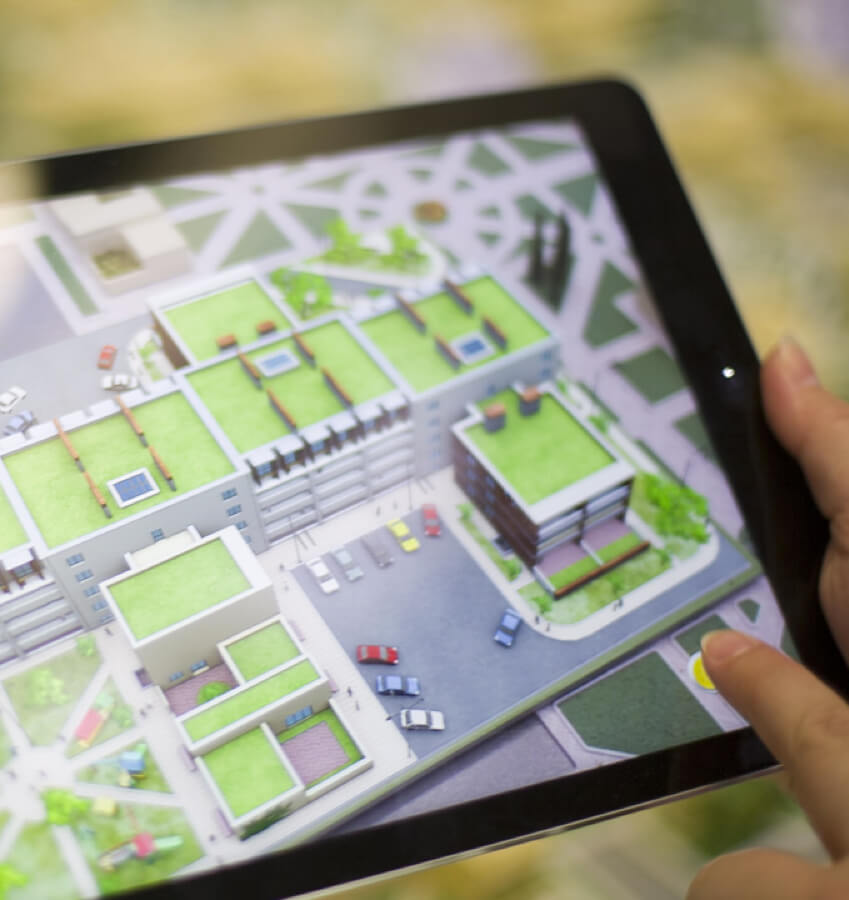 About the project
It is always challenging to present the project briefly and effectively. Every year we are looking for innovative ways, use up-to-date technologies to face this situation and come up with something unique for our customers.
We built an interactive model with Augmented Reality for the Republic of North Ossetia-Alania to make it the core object of the exhibition.
How does it work
The unique residential area was embodied in a circular form with a diameter of 1.8 m. There were 7 unique markers placed on the model and a tablet with a mobile app.
The video wall of 9 PDP panels was placed behind the model with broadcasting the app content on it.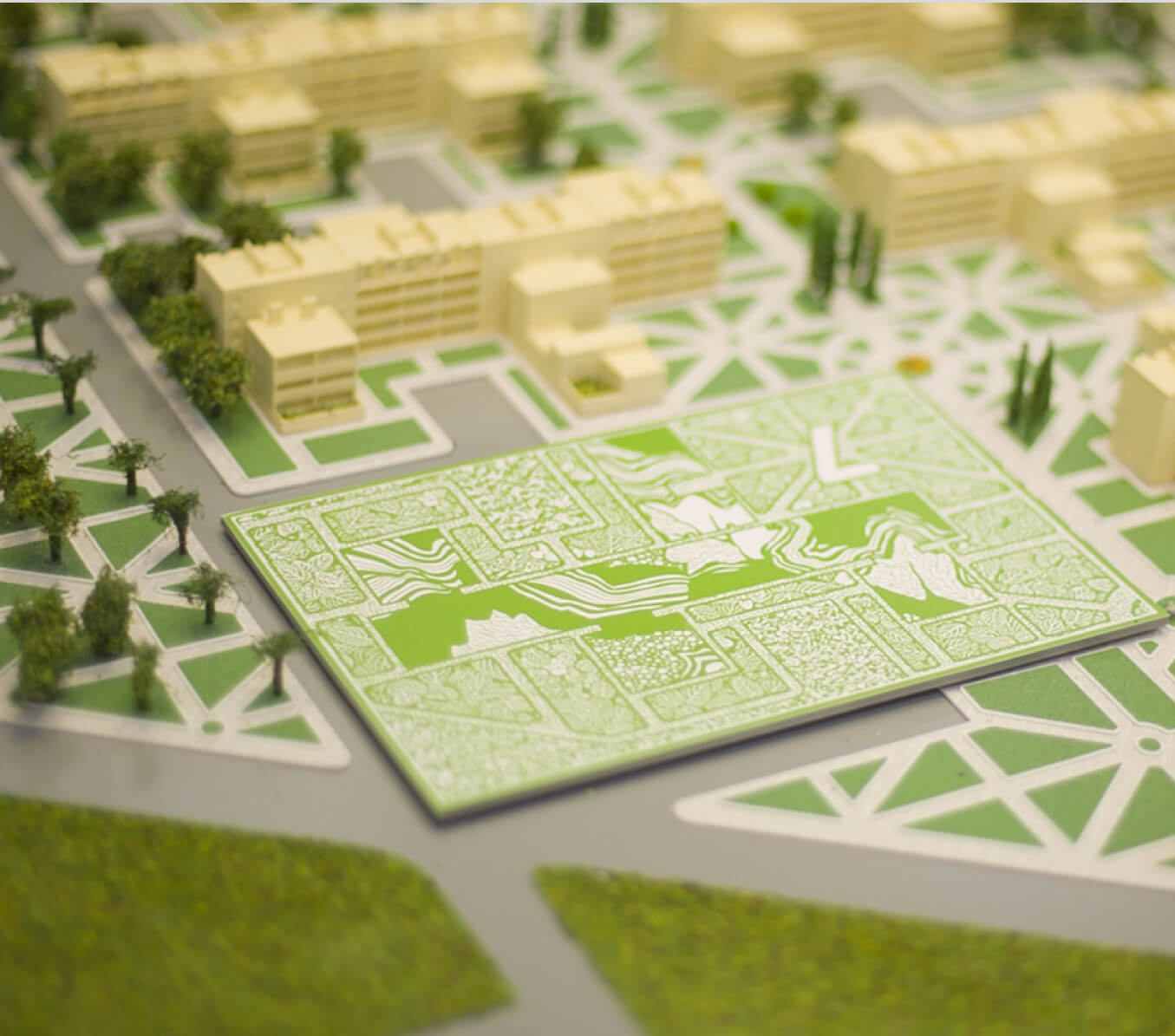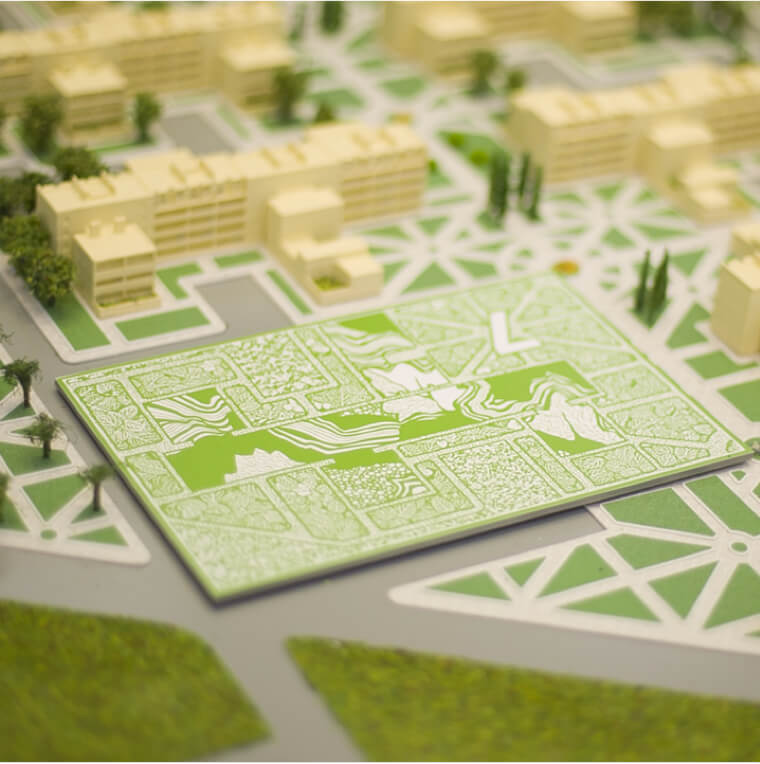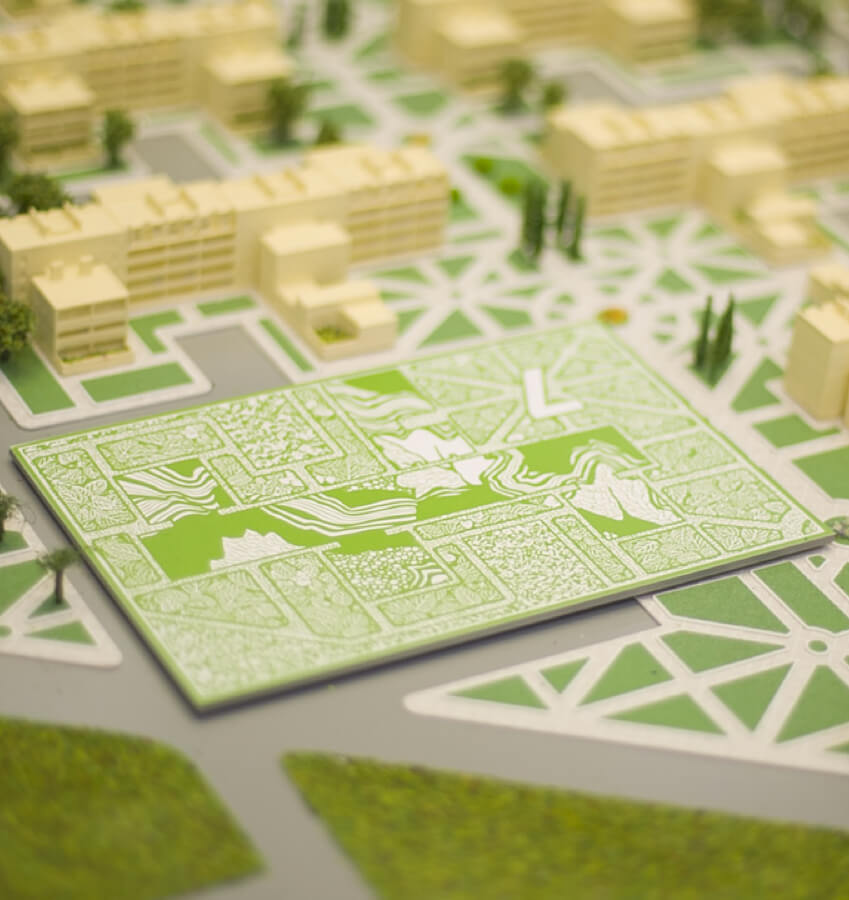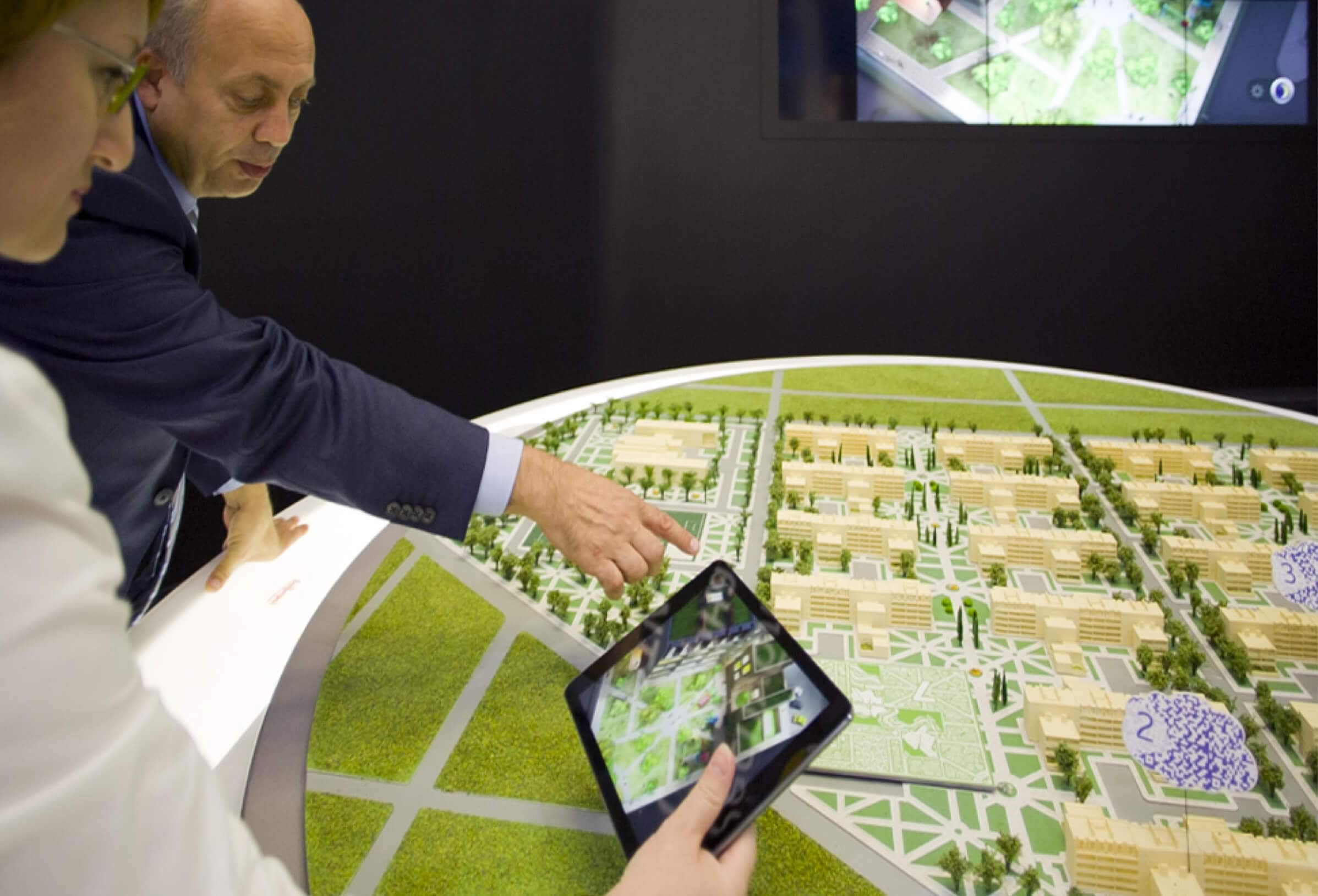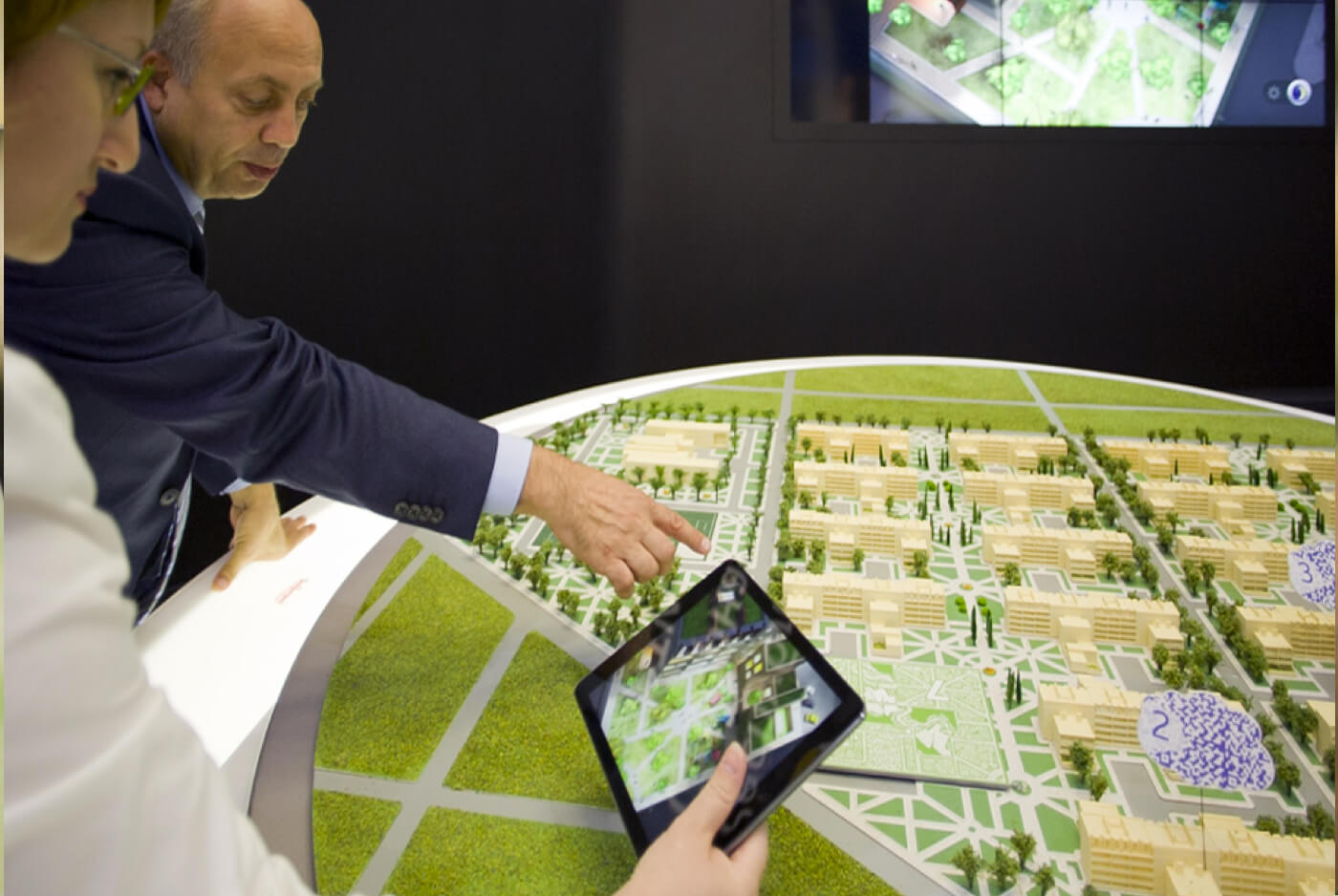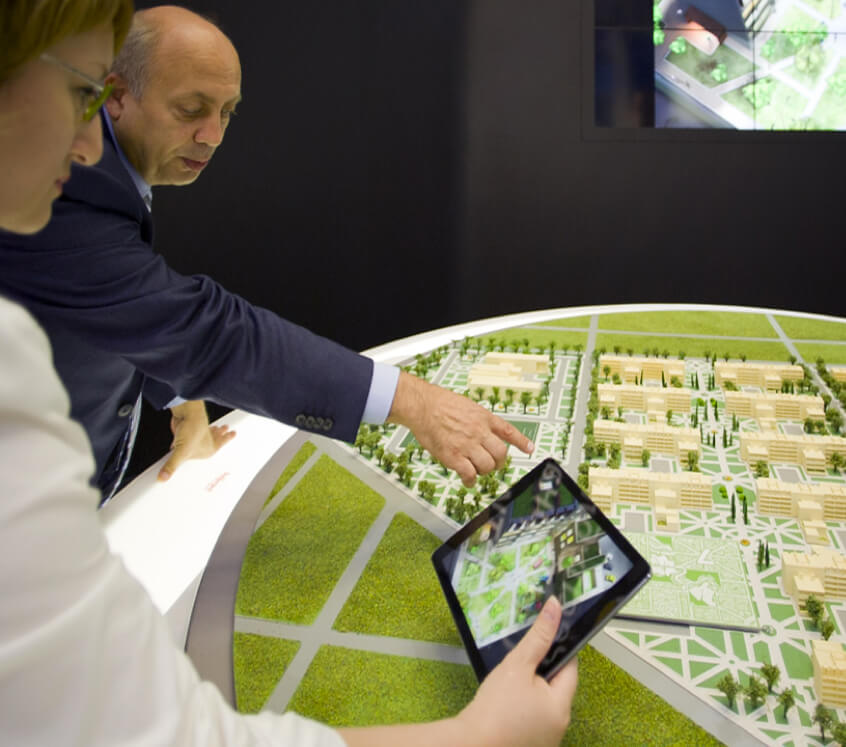 The Republic of North Ossetia-Alania presented effectively the main project of the region to the Prime Minister of Russia and the members of the Government, investors and the media. It couldn't be achieved without an interactive model.
The principle of the mobile app with the model
Marker zones are highlighted on the model:
1— to show a 3D model with animation,
6 — to display key project information.
3D model of the residential quarter with animated cars appeared on the tablet screen if pointing an iPad camera on the first marker zone.
By moving the iPad, the user could view the model from all sides, bring the camera closer to the marker zone and view the details.
The 3D model was created in the "Day" type and the "Night" type.
All information from the tablet was duplicated on the video wall and attracted the attention of forum guests.