Interactive complex with Augmented Reality for the XIII International Investment Forum "Sochi - 2014"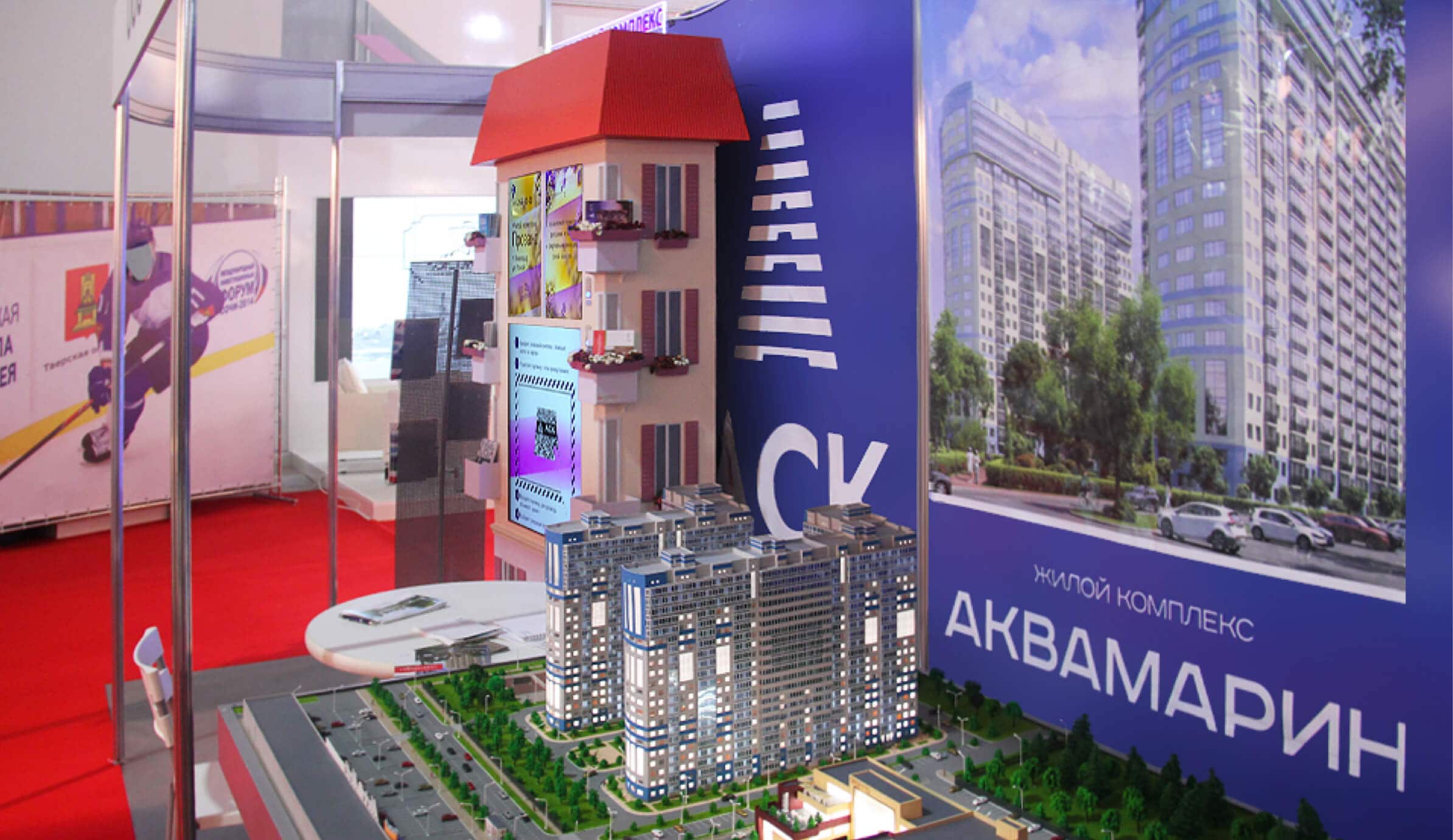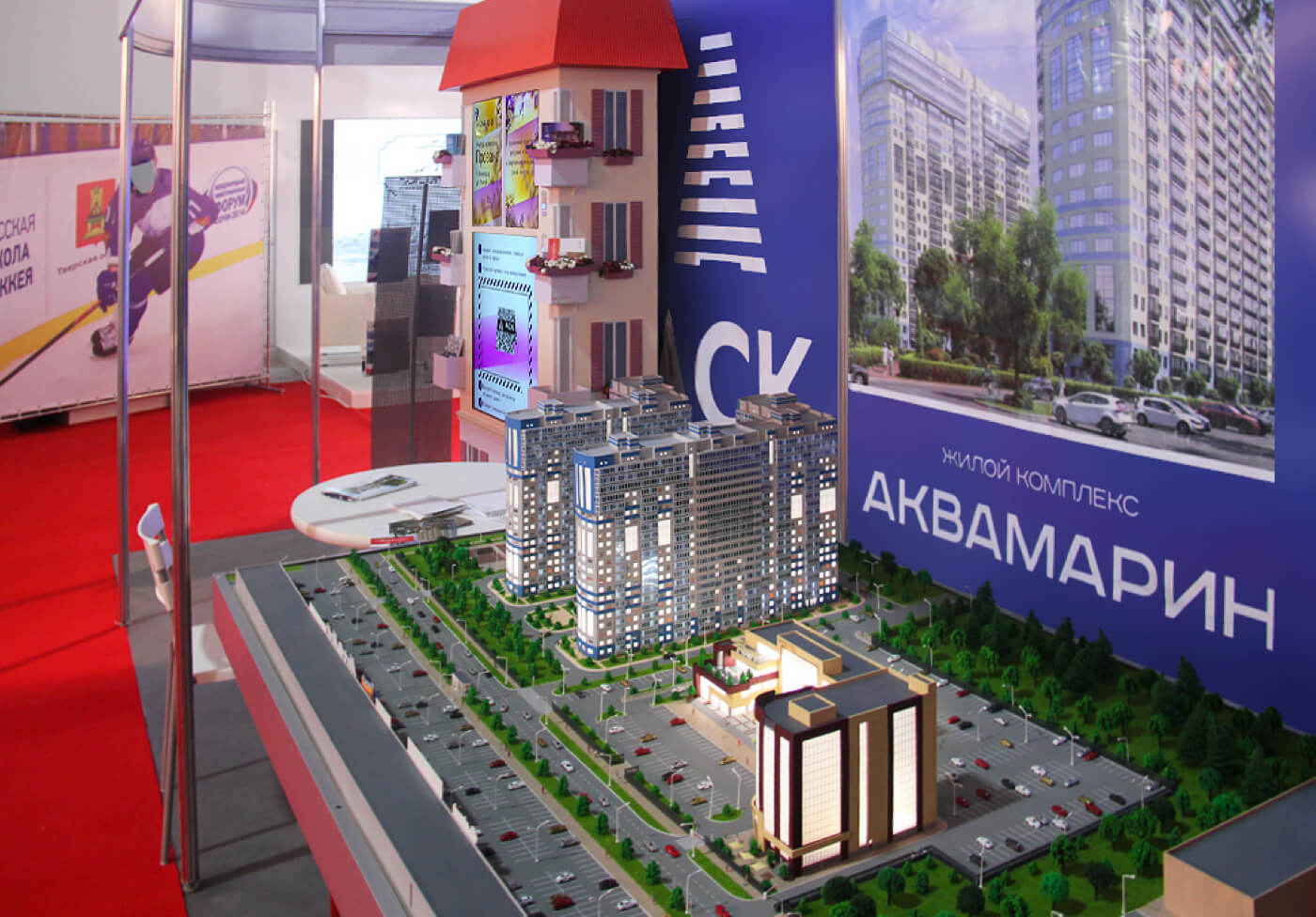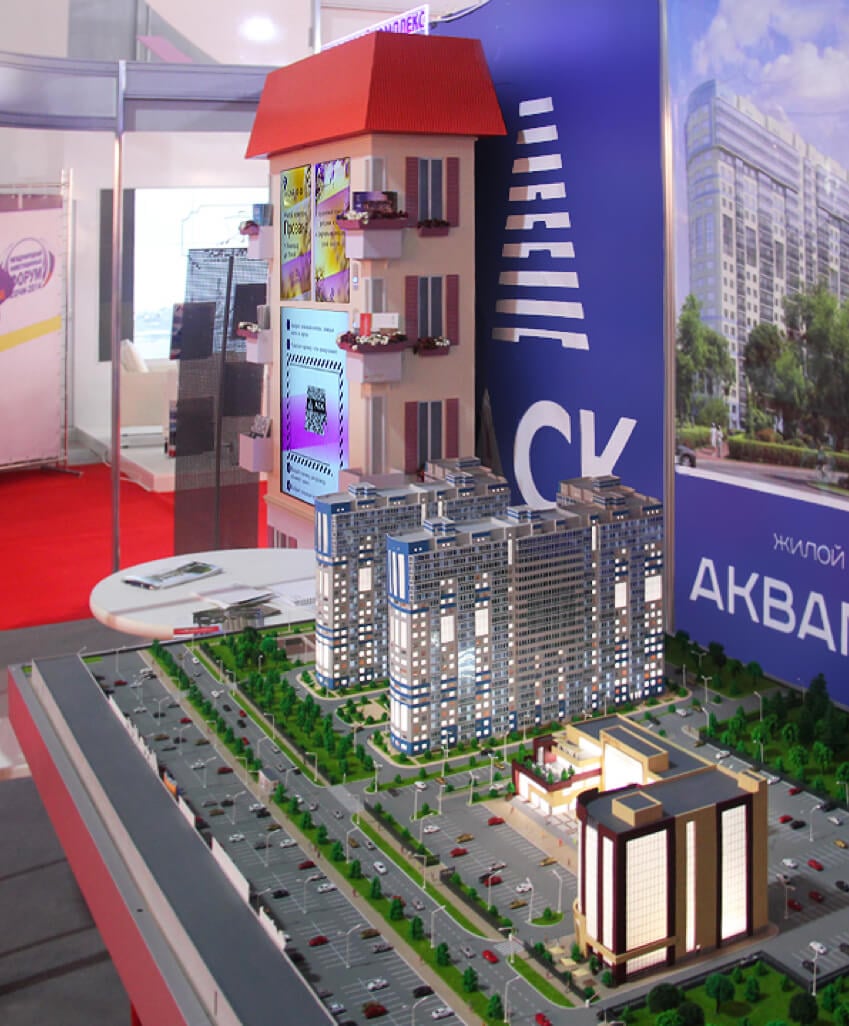 About the project
Architectural models were not suitable to present several residential complexes of the company at the Sochi-2014 Forum. The rent rate is too high and we don't want to make the exhibition stand too huge.
Structure of the complex
We proposed an interactive complex that combines the following elements:
Colorful building in the style of the "Provence" residential complex, housing for placement of the equipment;
Hardware;
Videos presentation for each complex;
With Augmented Reality, there is an opportunity to see in real-time 3D models of residential complexes with a well-maintained area.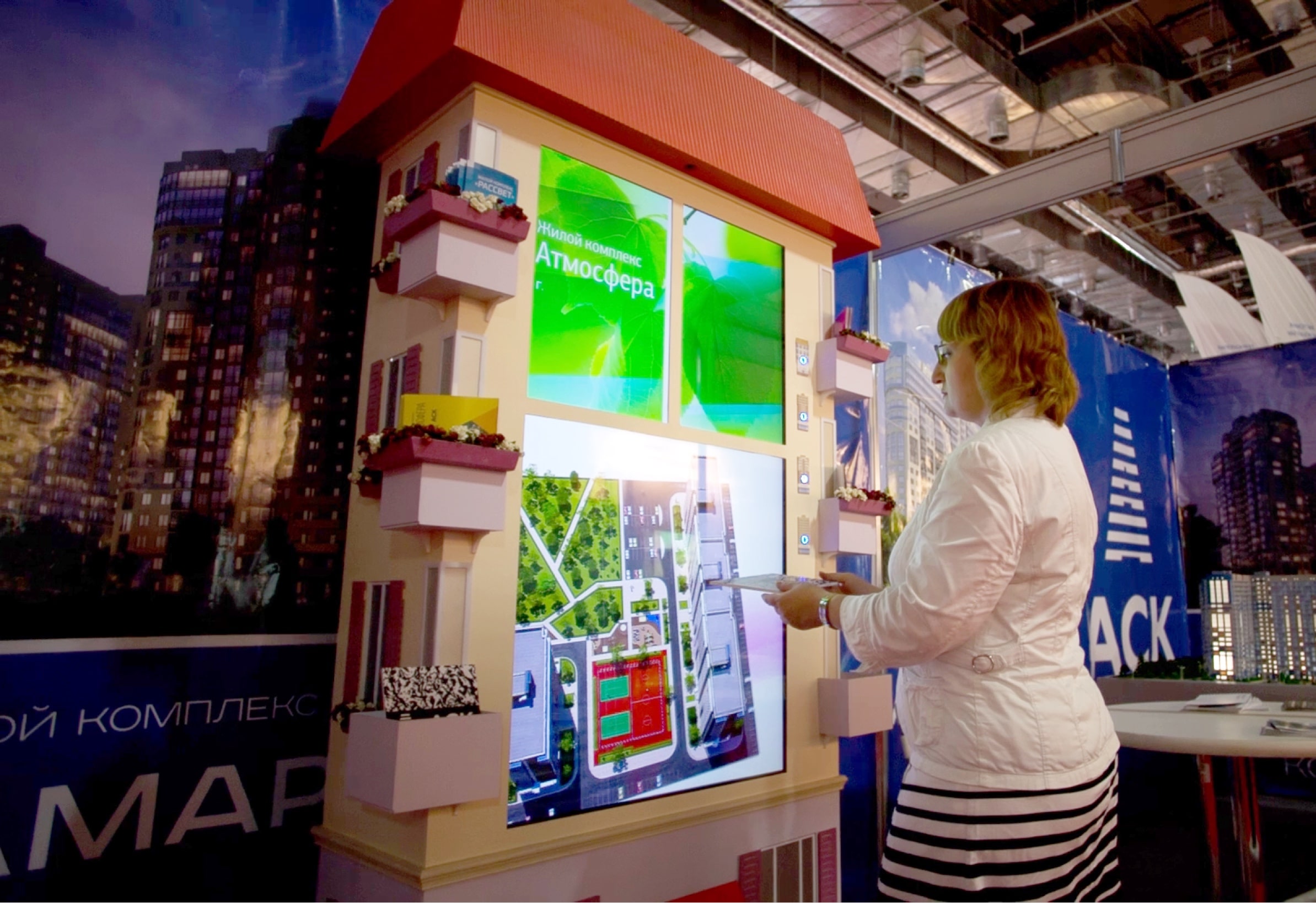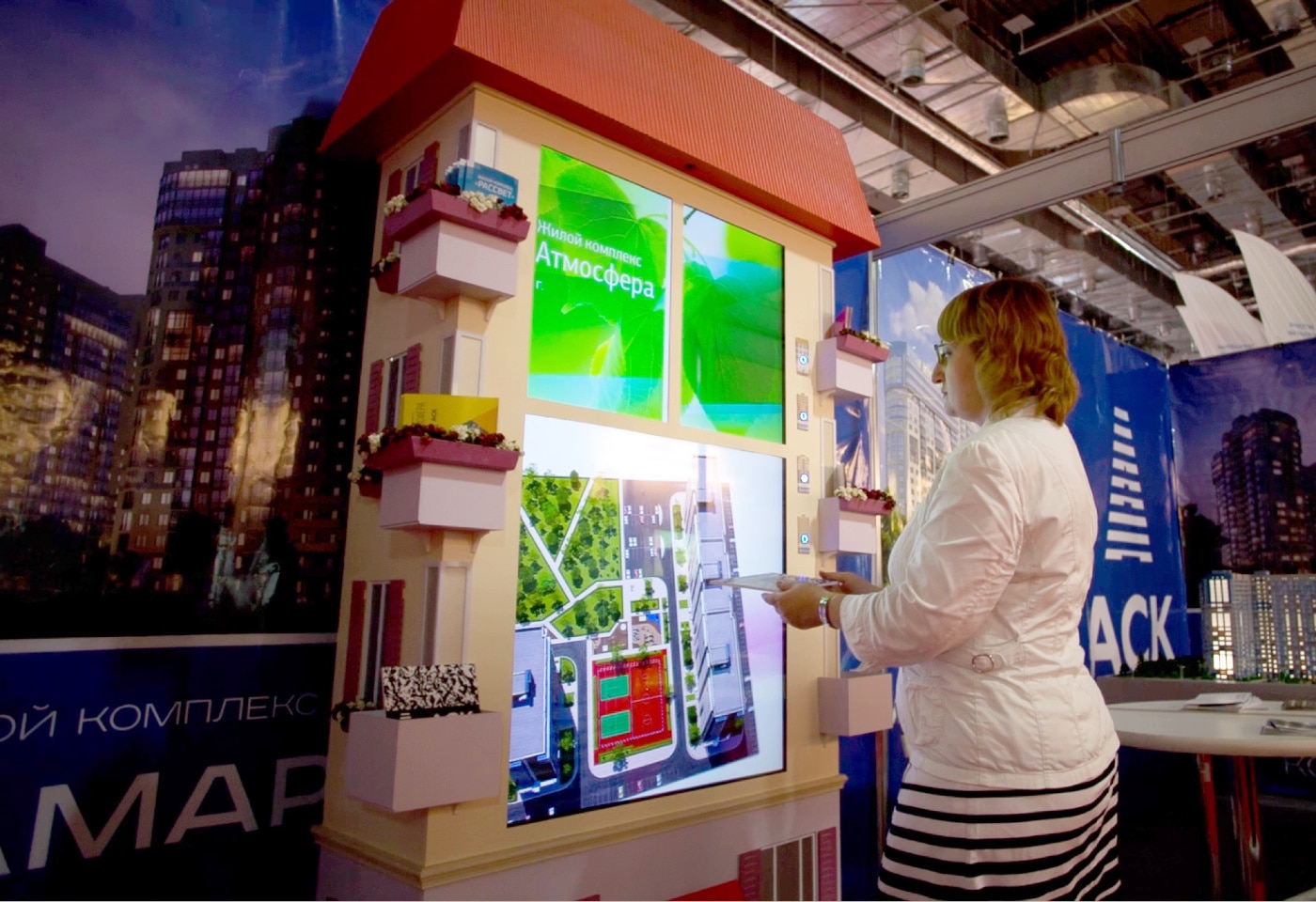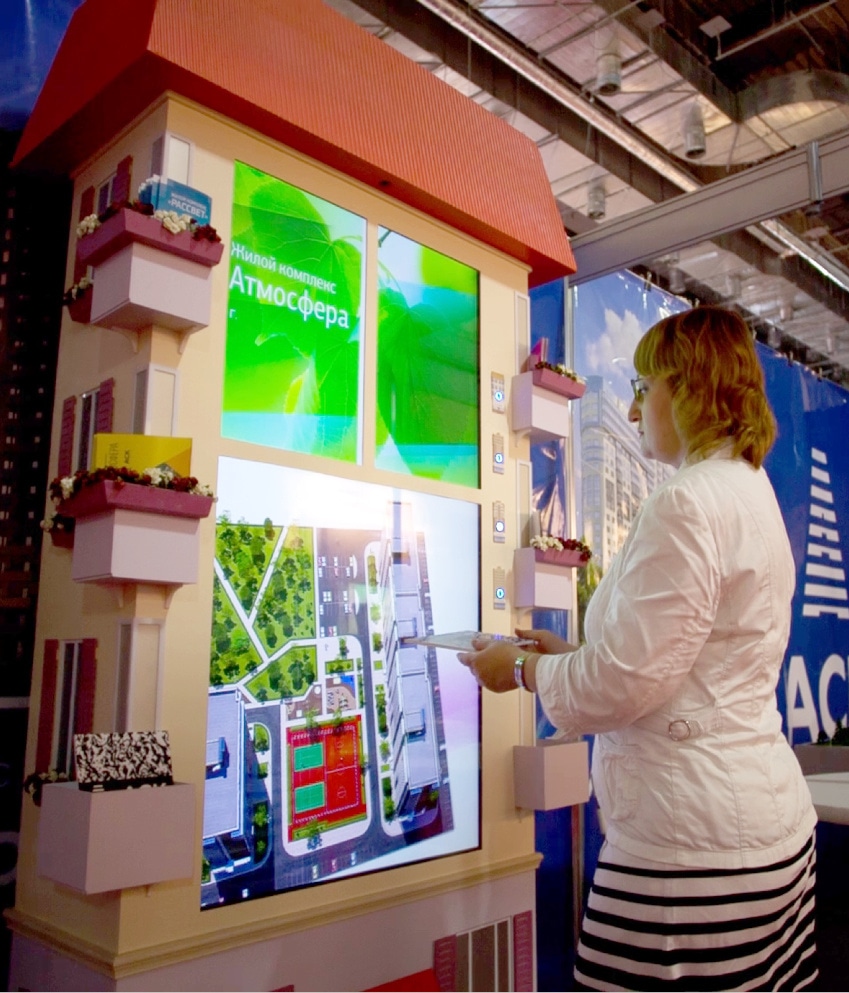 Design development
The presentation switched to the automatic demonstration mode if the complex was not used by visitors for more than 5 minutes.
The building was designed and manufactured by our model department. Web designers skipped the handwork and were involved in facade decoration.
The construction company objects were presented simultaneously due to the unique solution in the presentation of residential objects, the interactive nature, and the colorful styling.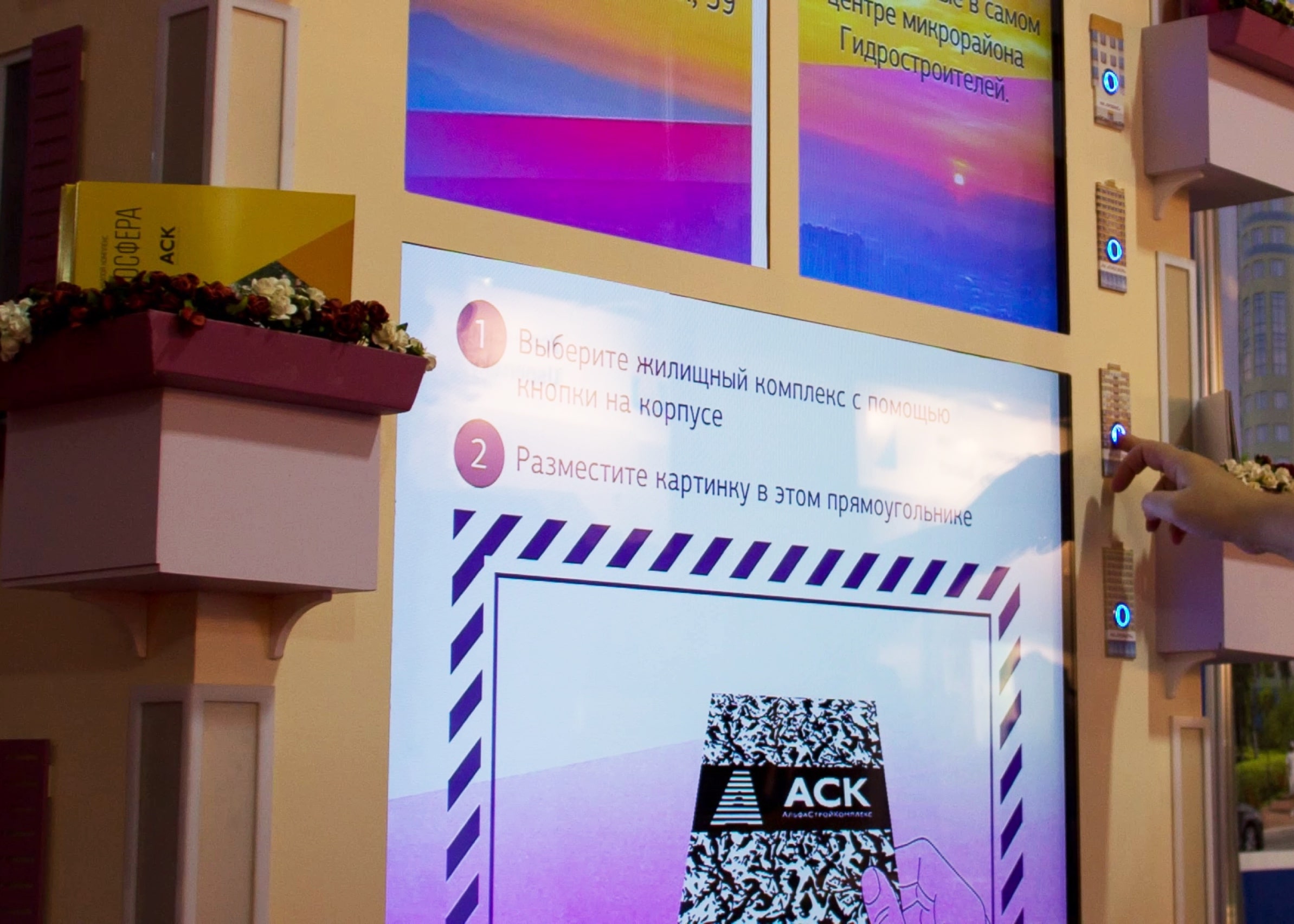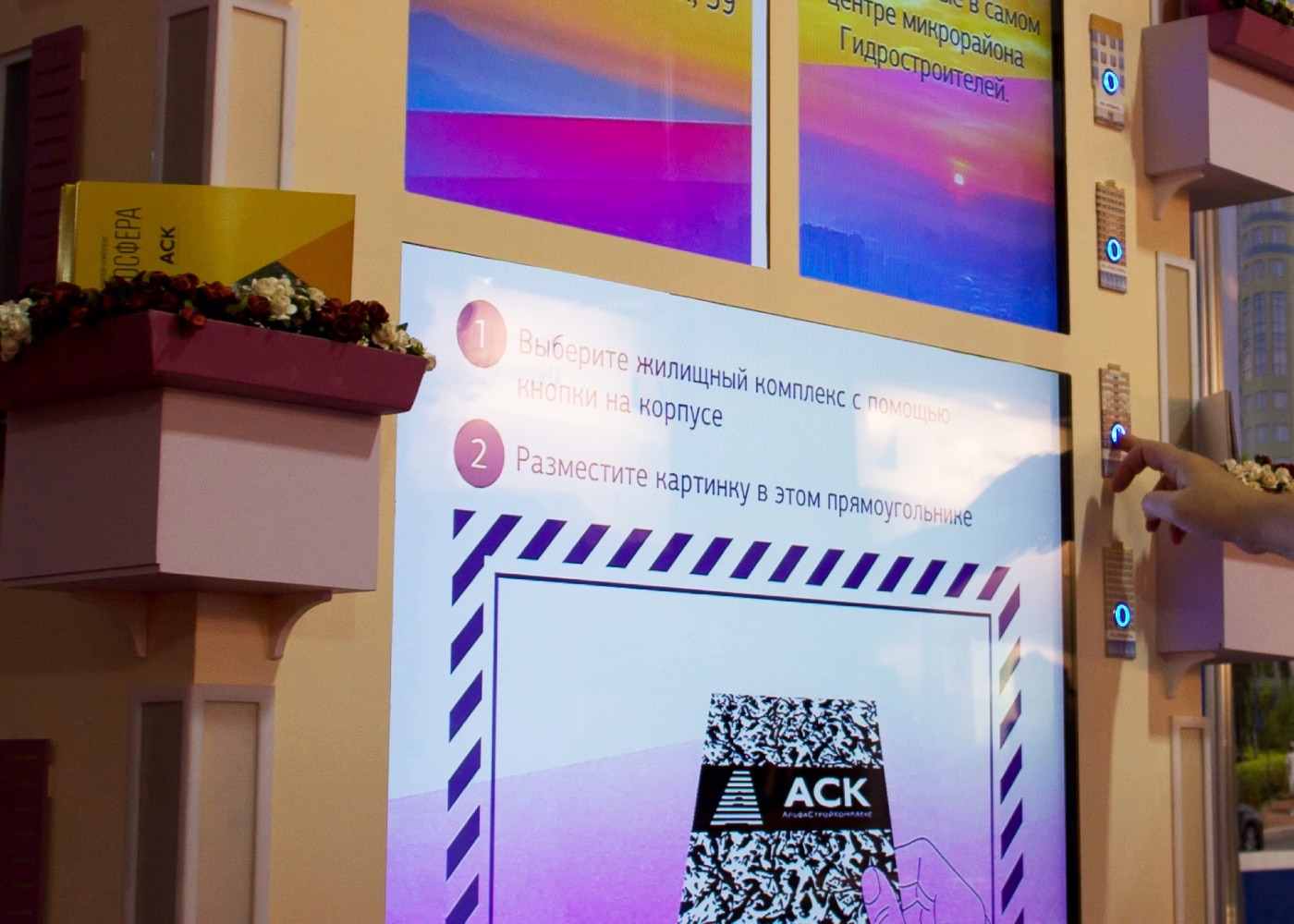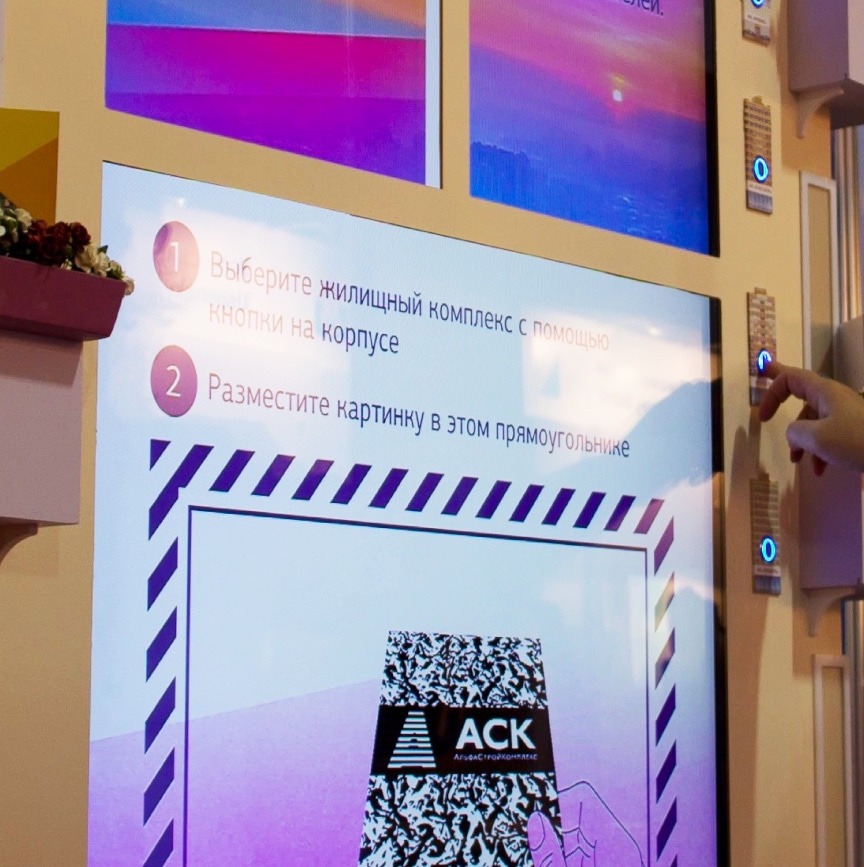 How does it work
During an autonomous operation, a corporate movie was demonstrated in the upper part of the screen and instructions on how to work with Augmented Reality in the bottom were shown.
One can select the residential complex and watch its presentation by using the illuminated buttons on the building:
the advantages of the residential complex were shown in the video at the top of the screen.
you could see from all angles the 3D model of the residential complex at the bottom of the screen with a marker placed in front of you. Markers for viewing 3D models were located on the balconies of the colorful building.