ROSTSELMASH Mobile App with AR, at the International Exhibition of Agricultural Machinery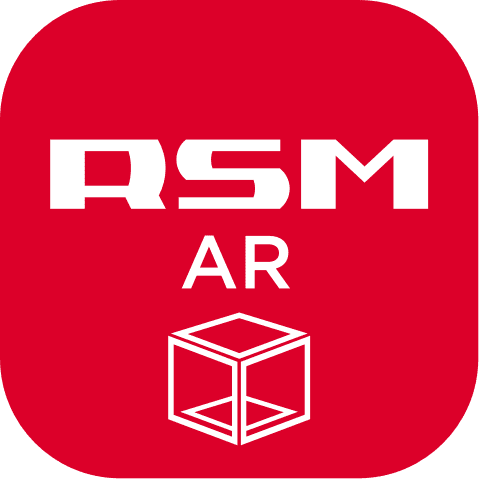 AR Mobile App for Rostselmash for the International Exhibition of Agricultural Machinery
Rostselmash is the most famous agricultural machinery manufacturers in the world. The company presented new products to farmers at Agritechnica-2015 which is the world's leading trade fair and agricultural machinery showcase in Hanover.

The company premiered ultra-productive agricultural machines such as innovative combine harvester RSM 161 with a unique, gentle, ultra-efficient threshing TETRA Processor system; modernized rotary combine harvester TORUM with an impressive potential for seasonal harvesting; an improved high-speed forage harvester RSM 140x; a new powerful high cross tractor VERSATILE DeltaTrack 550 and other innovative technical solutions for modern agricultural industry.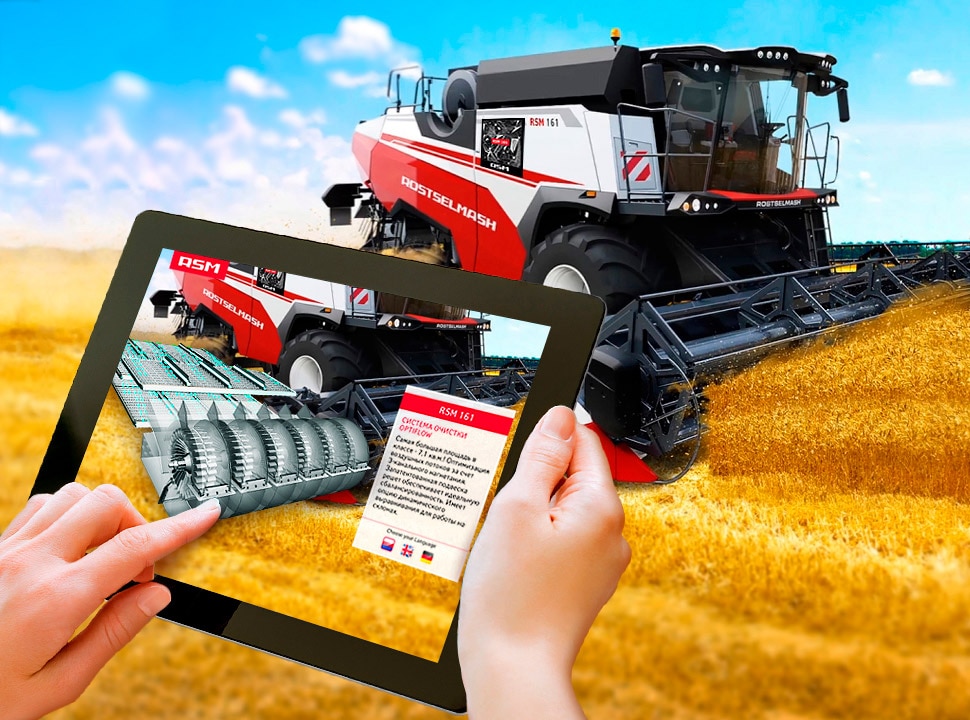 ROSTSELMASH Mobile App
present the advantages of technical parts and assemblies of harvesters with examples of specific models

demonstrate the functioning of unique mechanisms inside the harvester

show the distinctive features of each harvester in comparison with other models
Augmented Reality Technology is a Perfect Tool to Solve These Challenges
The markers with stickers are placed in certain places of the combine harvesters' bodies, the stands with tablets with the app developed by our company are placed next to them. Our staff with the app can demonstrate the latest generation harvesters with a unique system in 3D.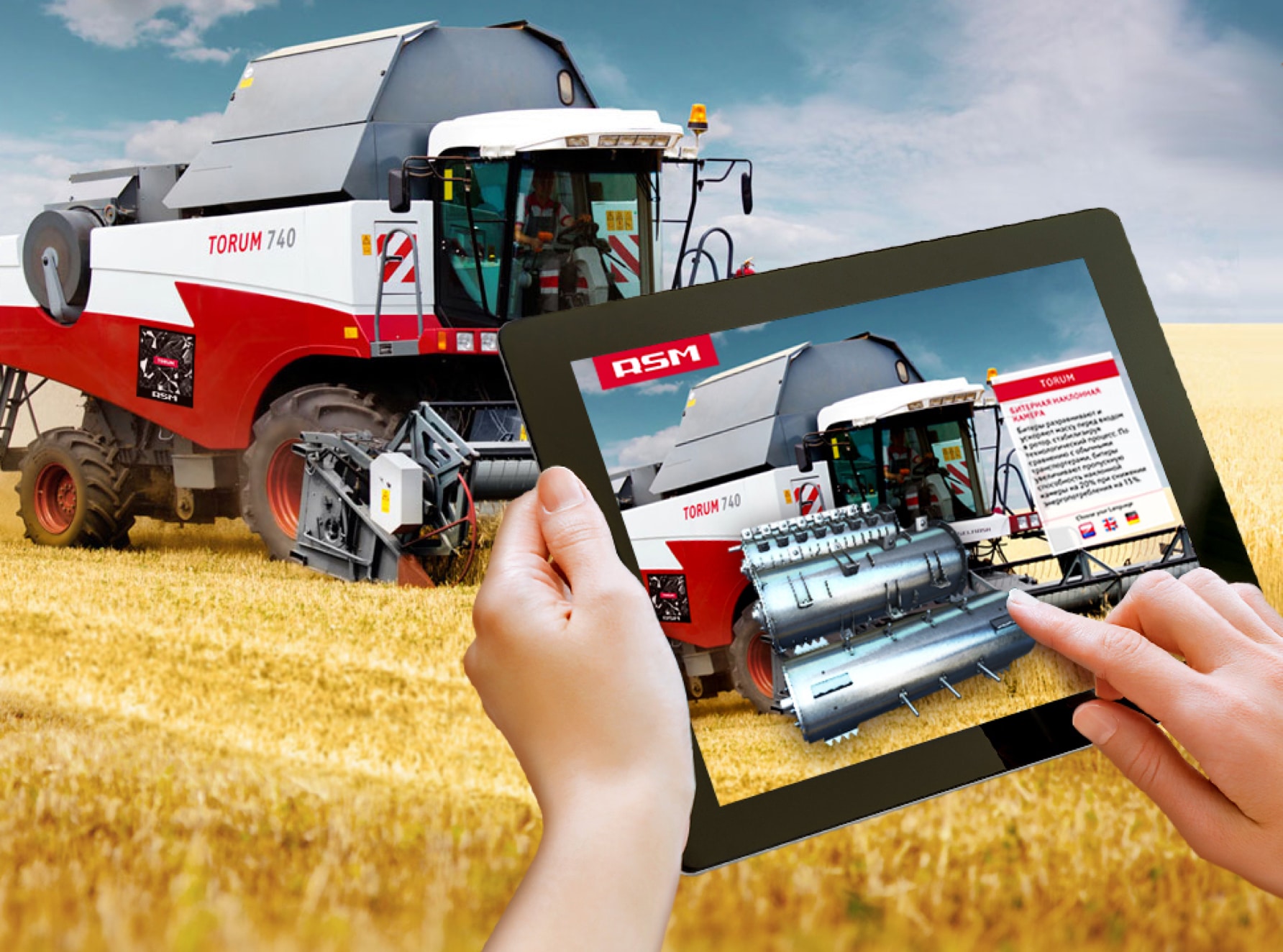 3D Modeling of Combine Nodes
The application is available in 3 languages: Russian, English, German. By pointing the tablet at the marker you can see an animated 3D model on the screen of the highlighted fragment with a detailed description.
The models have been properly designed and optimized for the demonstration on mobile devices in real-time.

As a result, you can see 11 unique units in 3 harvesters.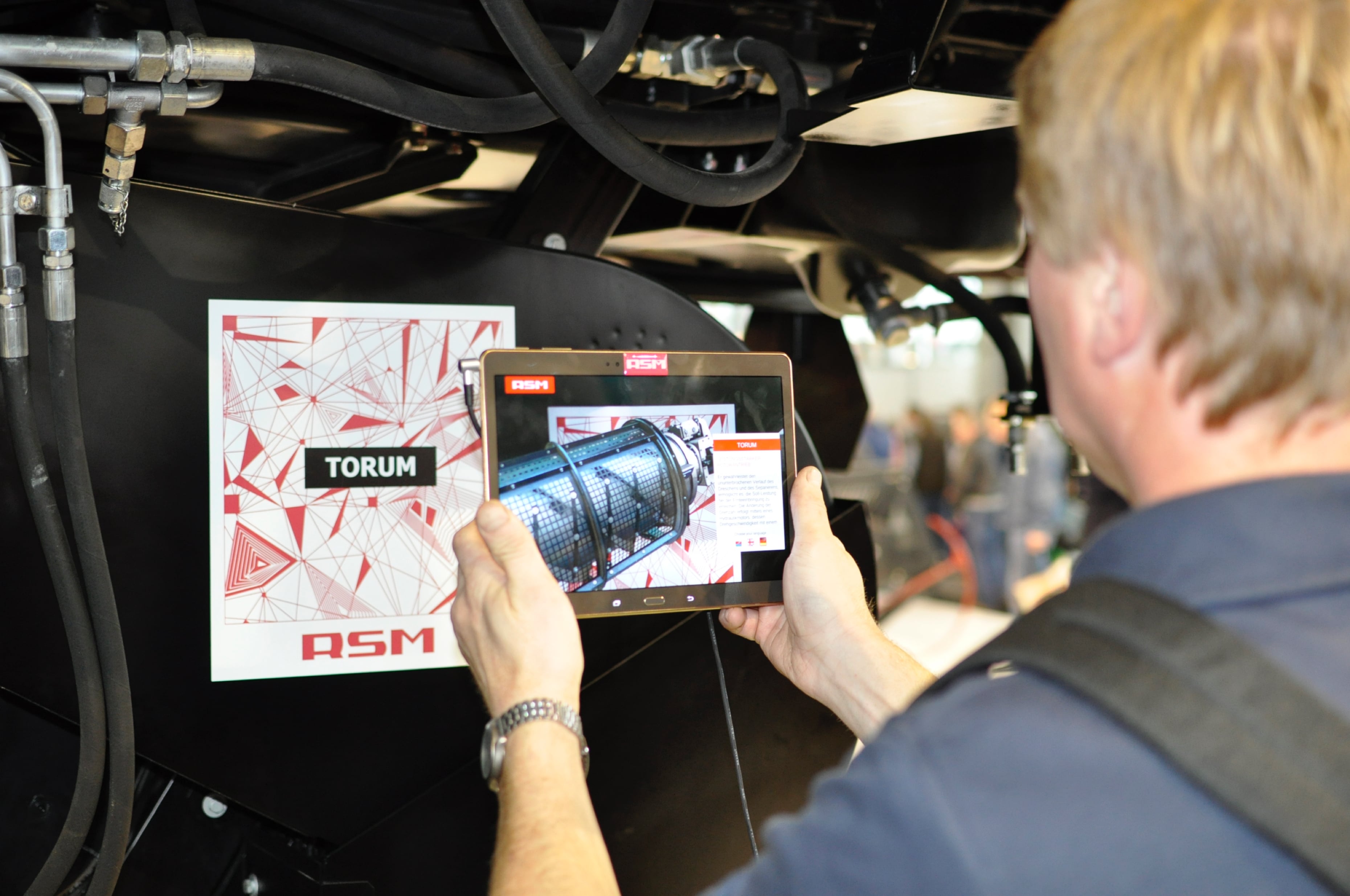 Visualization to Simplify the Learning Process
The company also uses this app to educate its employees in the Corporate Academy in Rostov-on-Don. Annually (from October to May) the company provides training courses for technicians (machinery service maintenance specialists) and sales managers.
The training focuses on learning the design features of the equipment and its competitive advantages. Augmented Reality technology contributes to the preparation of highly qualified professionals nowadays.

We have created 3D video films and a corporate presentation for ROSTSELMASH to be shown at the exhibition.