Interactive Information Complex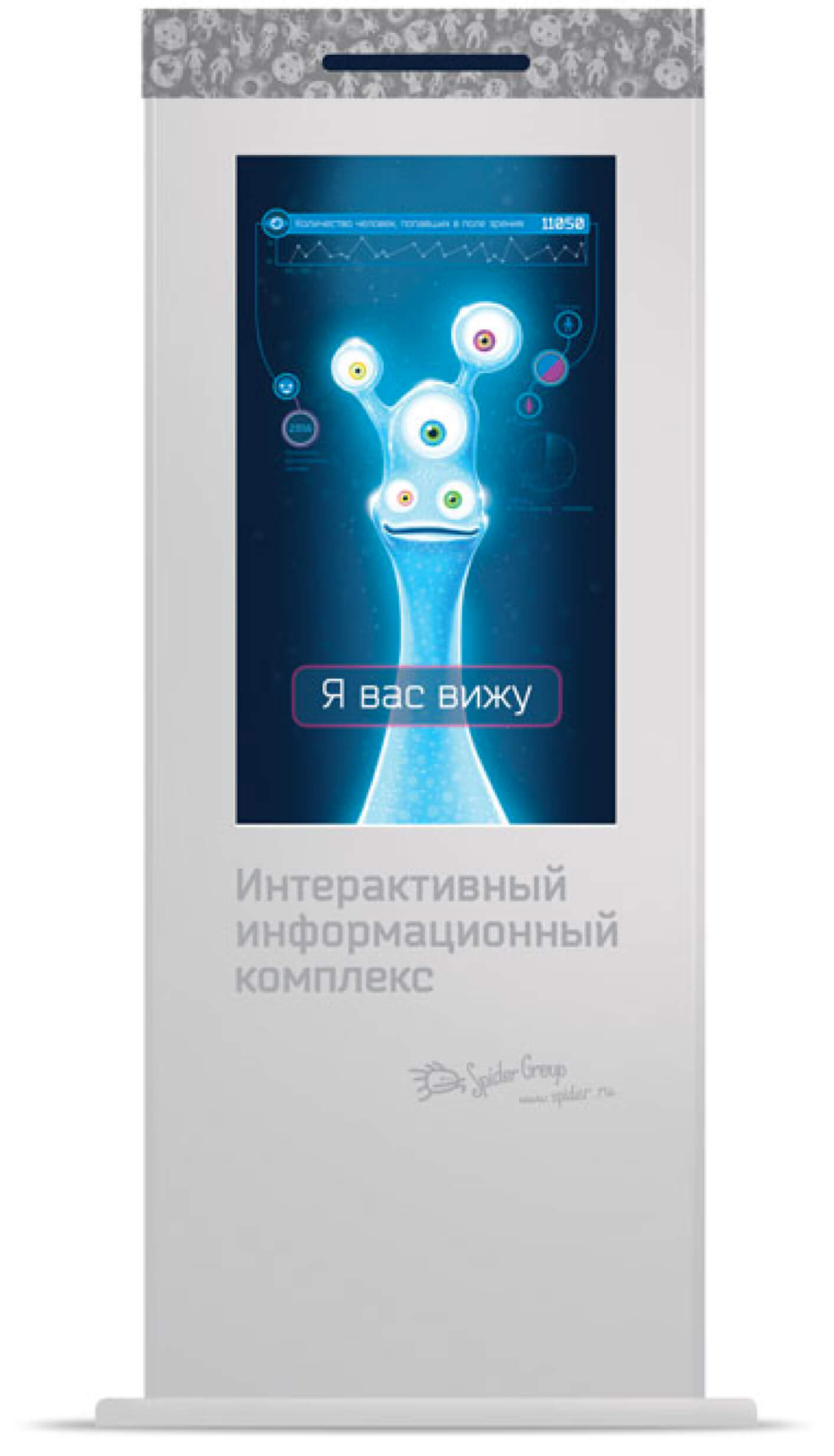 Interactive Information Complex
We presented this interactive complex initially at "Internet Marketing. Practice and expertise" conference.
The interest of the audience to our "artificial intelligence" proved that this technology can be attractive for users and effective for advertisers.
Fields of use
The complex determines the most effective scenario for commercials demonstration depending on how far is the visitor. This complex can be used:
As an online product catalog;
As a virtual fitting room (with Augmented Reality technology);
As an interactive advisor (recommends certain groups of goods and services based on the personalized and recognized information about the user);
To analyze if commercials and photos are effective
(according to the reaction of the visitor, keeping them in the memory of the system).
The complex functionality:
Offering goods when having a dialogue with a user;
Demonstration of personified advertising (based on remembering the faces of users);
Showing game or thematic interactive apps (using the user movements data in front of the complex);
Statistics.
How does it work
Several complexes allow creating an interactive advertising network that interacts directly with users.
Complexes connected with wireless data networks are managed via a single server. It is possible to collect and analyze statistical data, update apps and commercials, to control the complexes operation.