Ecomash Augmented Reality Mobile Application
The Key Objective
The task was to present an automated waste sorting line (and technologies for automated sorting of solid waste) with a capacity of up to 400,000 tons with the selection of secondary raw materials and alternative fuel production from waste (RDF) at the international exhibition "Wasma-2016" in Moscow.
How It Works
How to present the sophisticated equipment and full technological process at the expo when you are constrained in space? The mobile application perfectly faced with this challenge.
With a small marker on the table in the center of the stand and with a tablet in the hands of a sales consultant. It is quite enough to demonstrate a complex facility. By pointing the tablet camera at the marker, you can take a virtual tour of the waste sorting complex, take a look at it from different angles and look through the walls.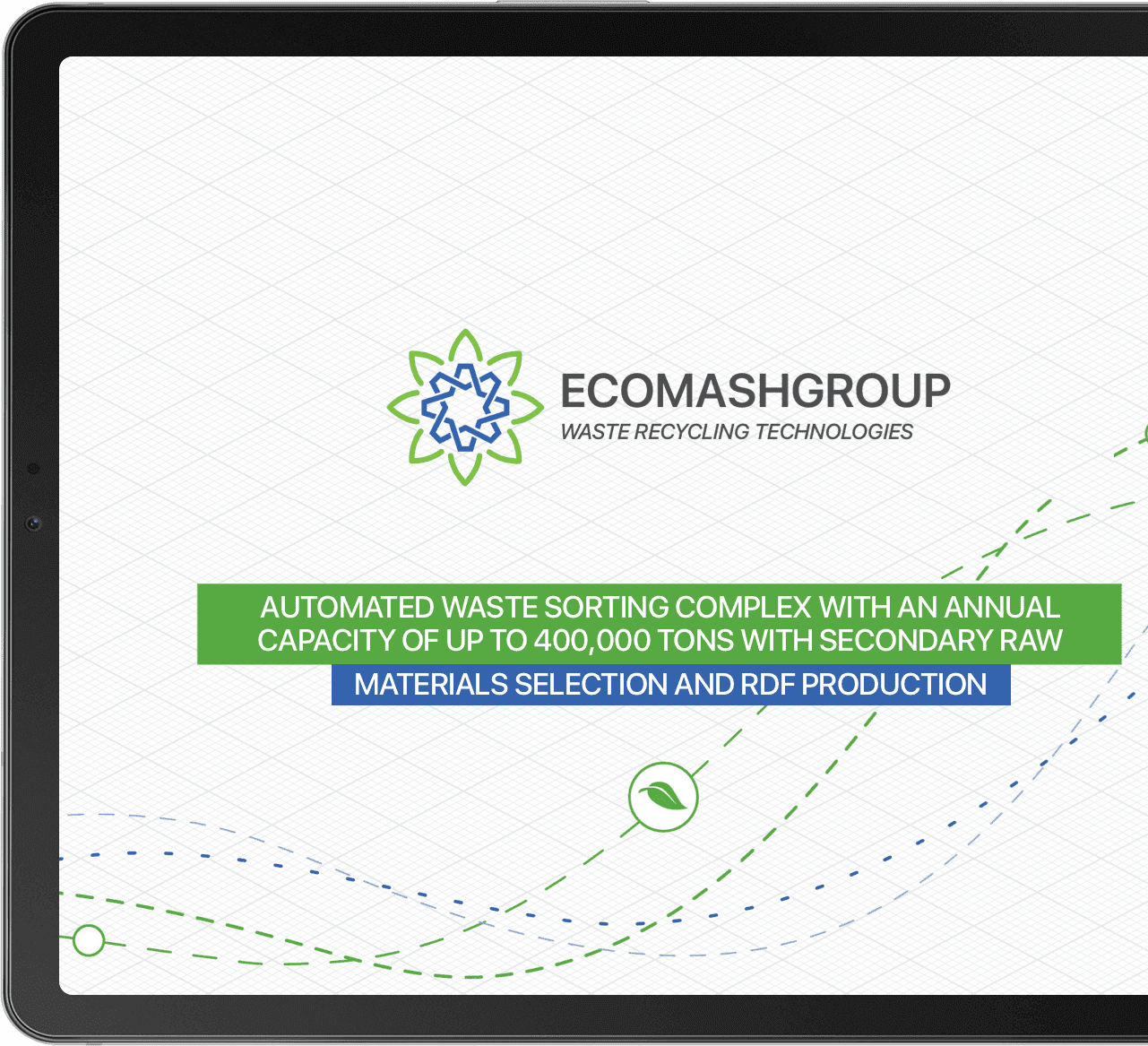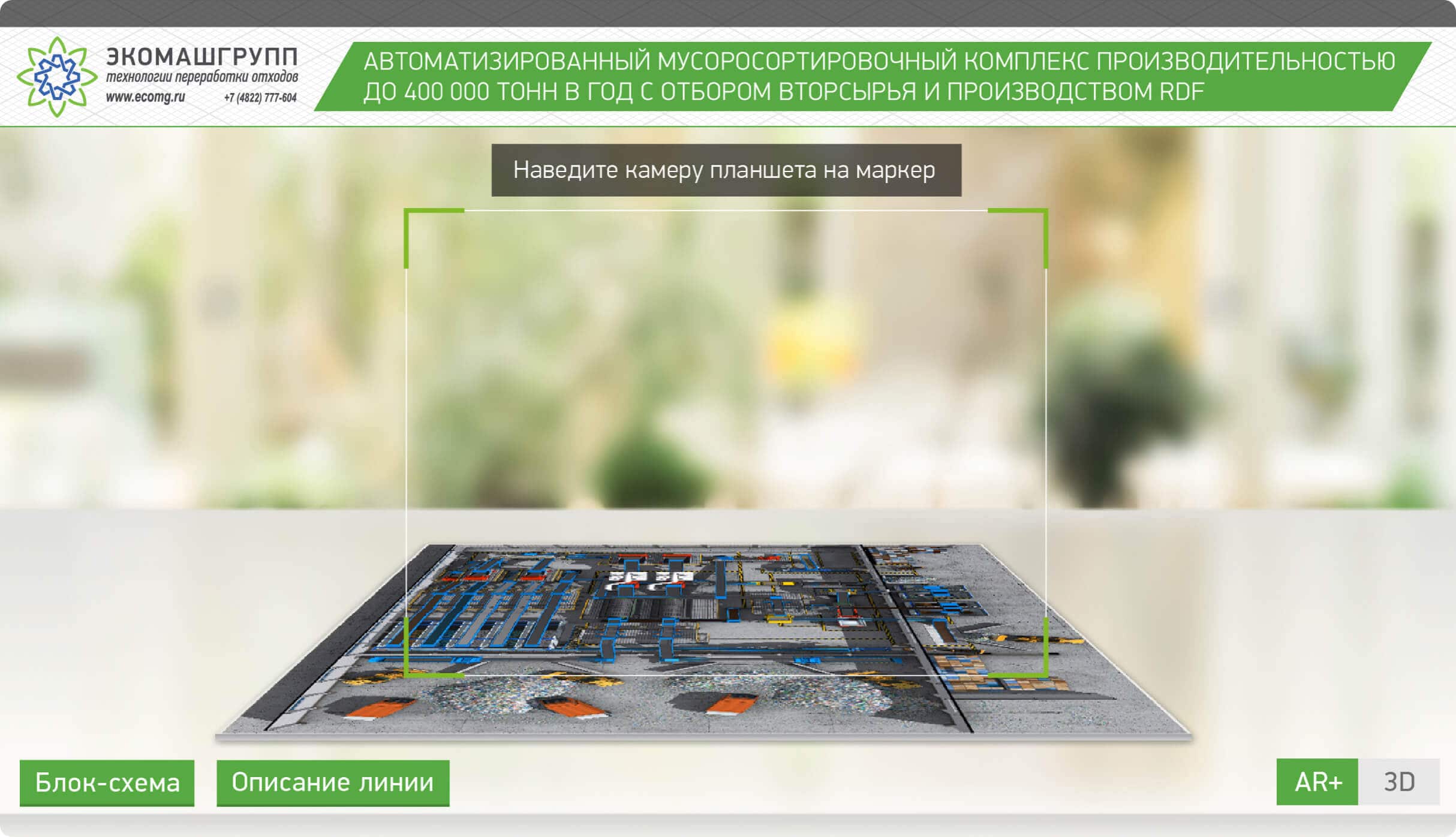 3D Model
The 3D model is carefully designed and optimized for the demonstration on the screen of mobile devices in real-time.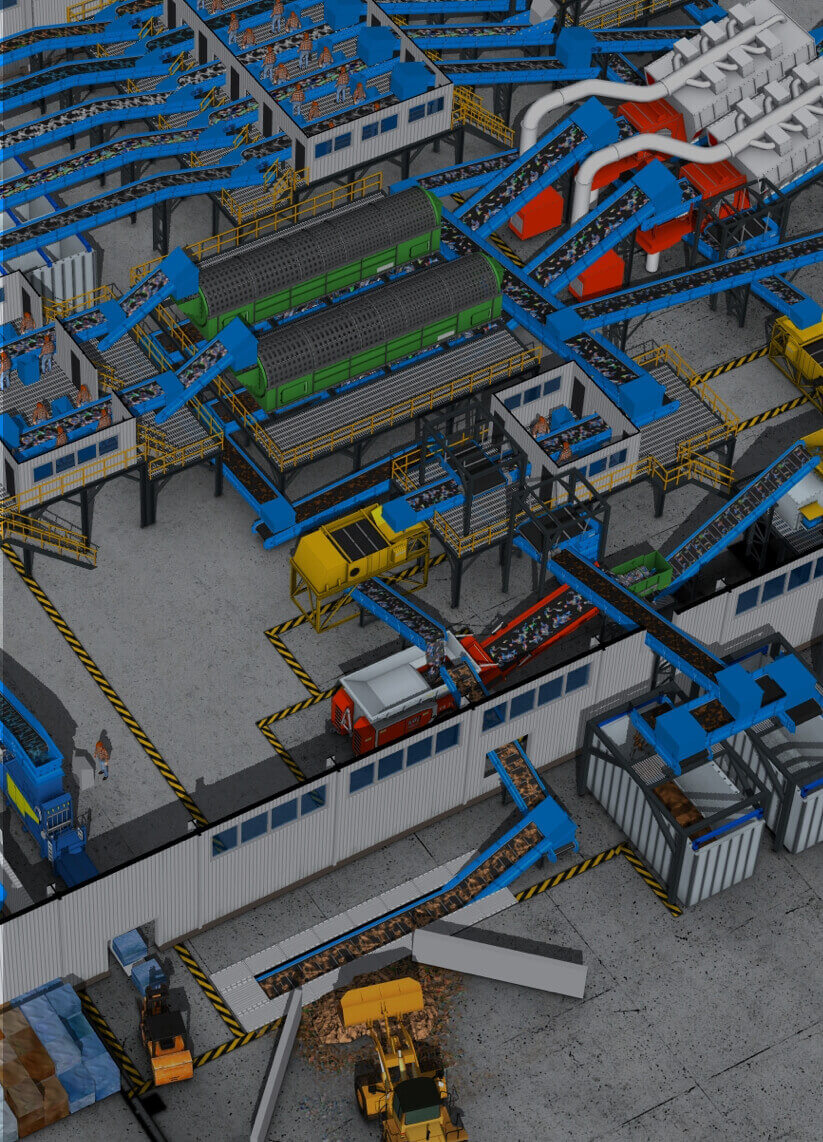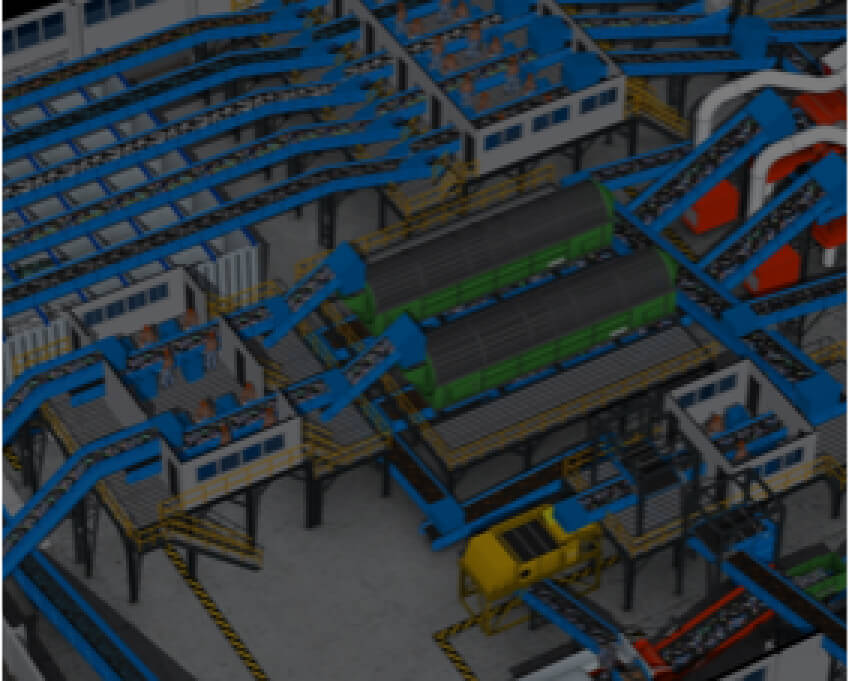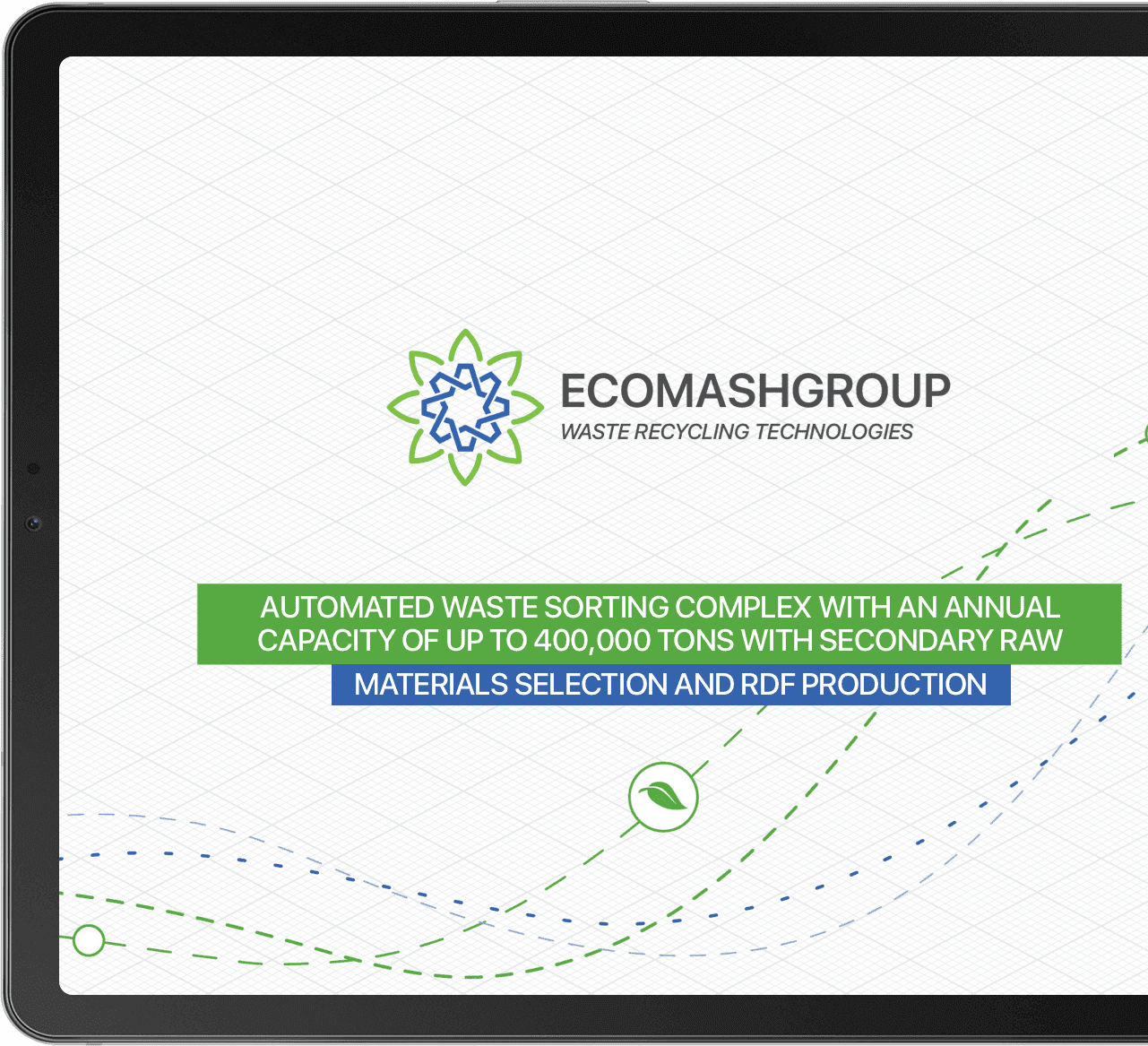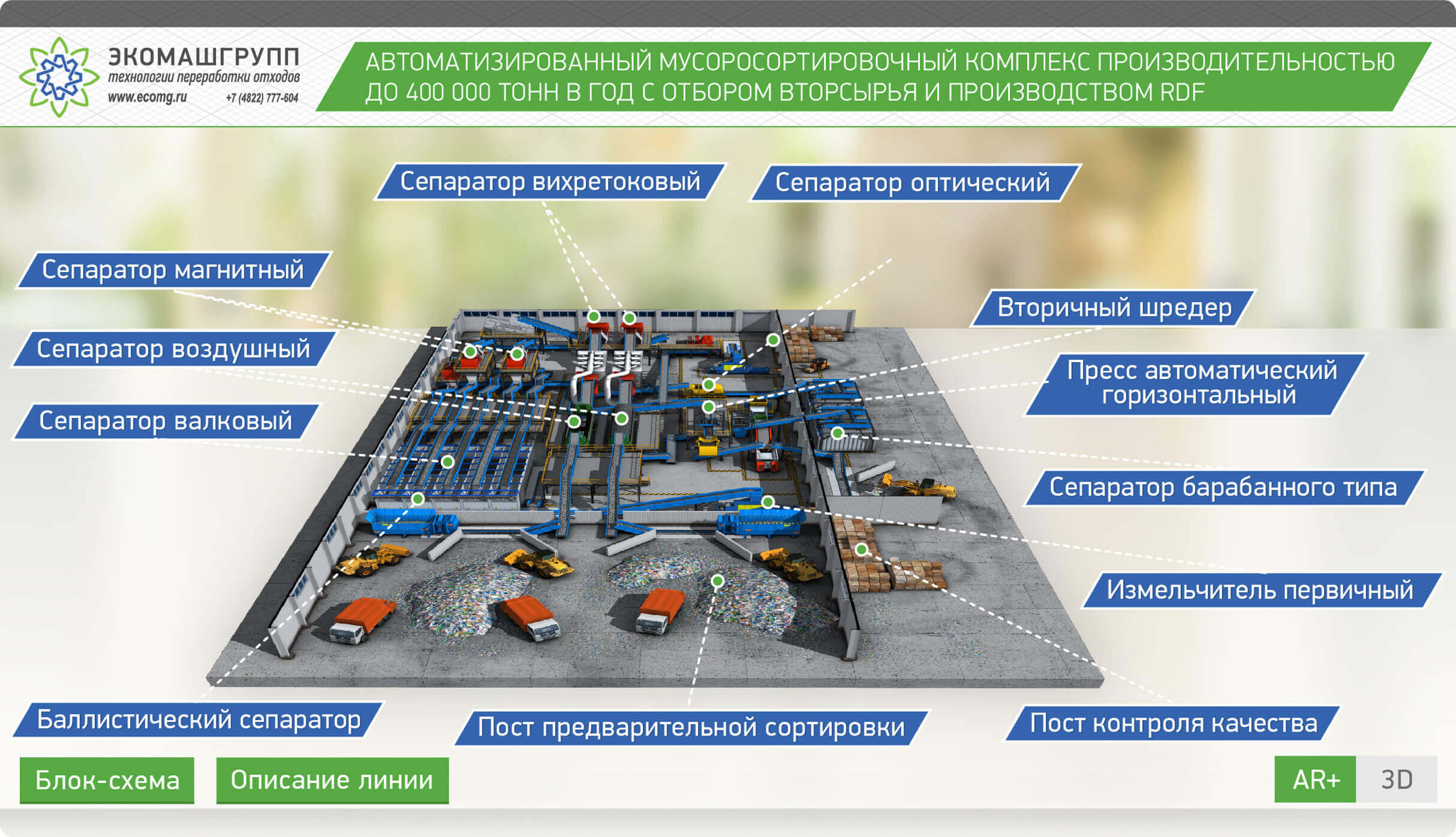 Operating Modes
The application has 2 operating modes: Augmented Reality and 3D mode. The key technological nodes are designated in 3D mode when clicking on the name, a brief description of the node appears. The application provides a line description and a process flow diagram.
Request a password from the equipment manufacturer to get access to the content of the application.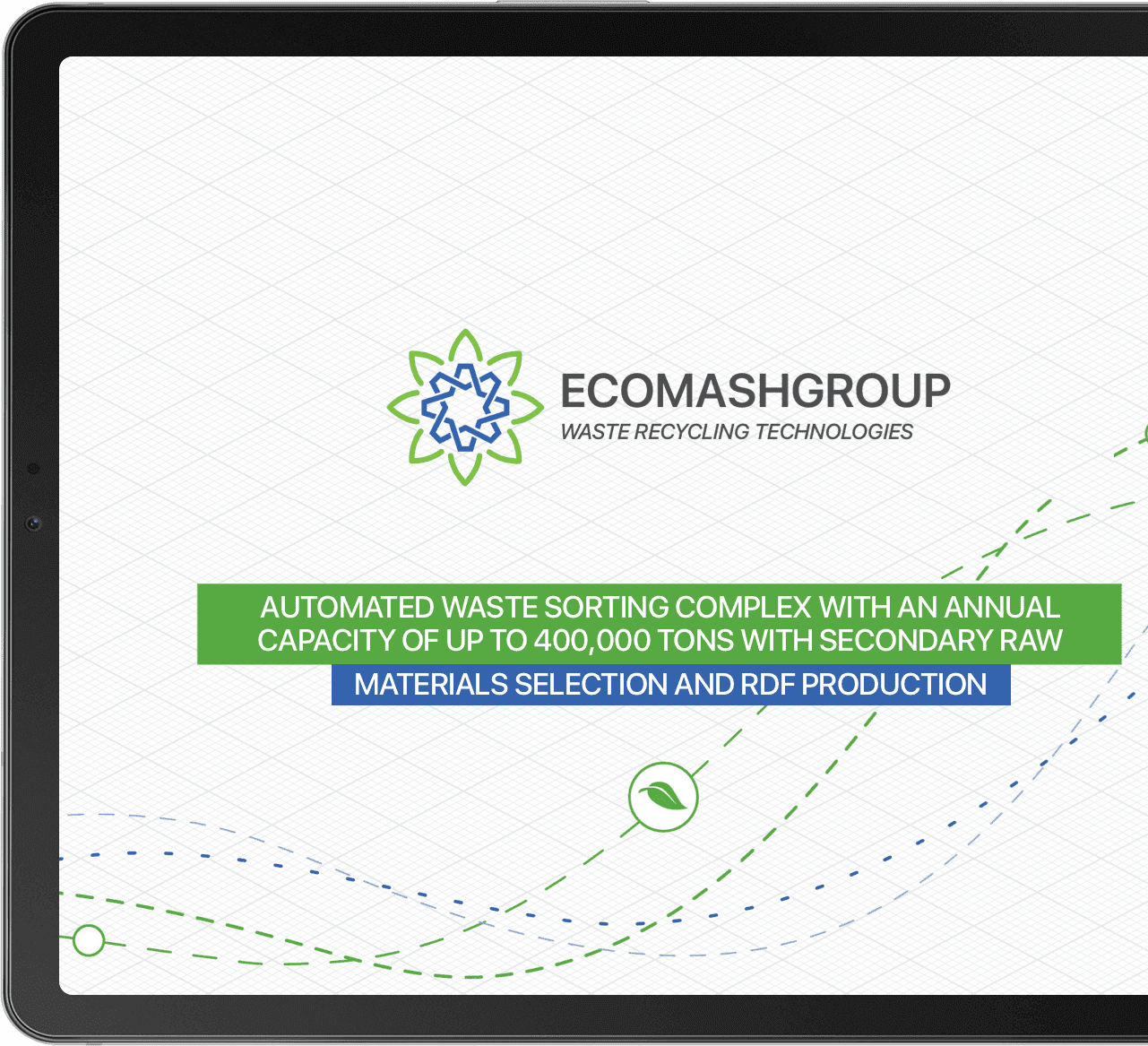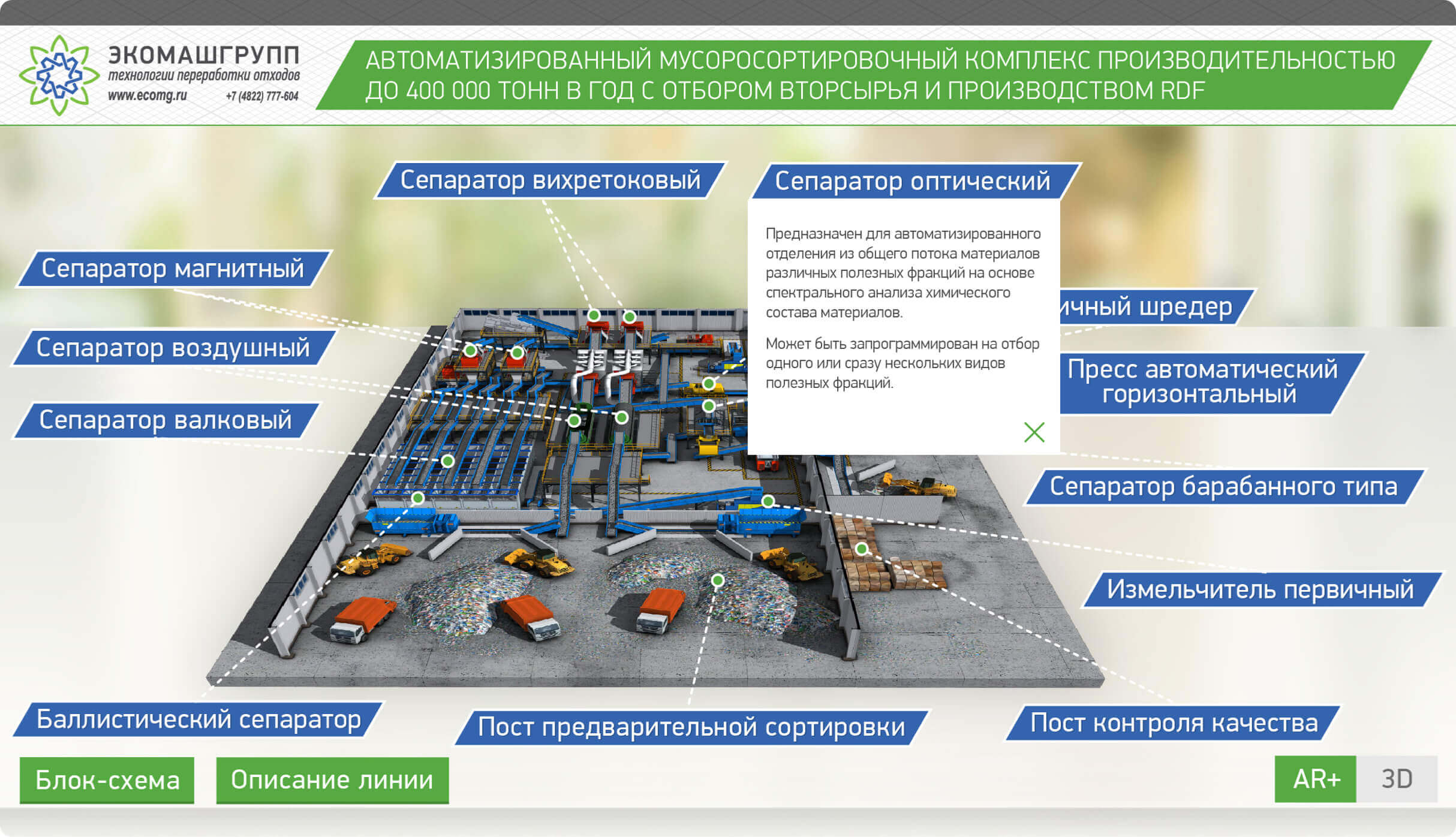 Who is it for
It is a perfect tool for sales managers. Its detailed visualization and an effective presentation features in two clicks let you see a realistic complex right in front of your eyes. It will impress your prospective customers!