Sochi city guide 2014 mobile app with AR for Rostelecom
It was shown at the XI Sochi-2013 International investment forum.
Do you want to stay informed about the city, its restaurants, bars, stores, and other interesting sights or organize your vacation for the period of the Olympics games? For example, choose a hotel, contact and reserve it in advance. It is now more than possible.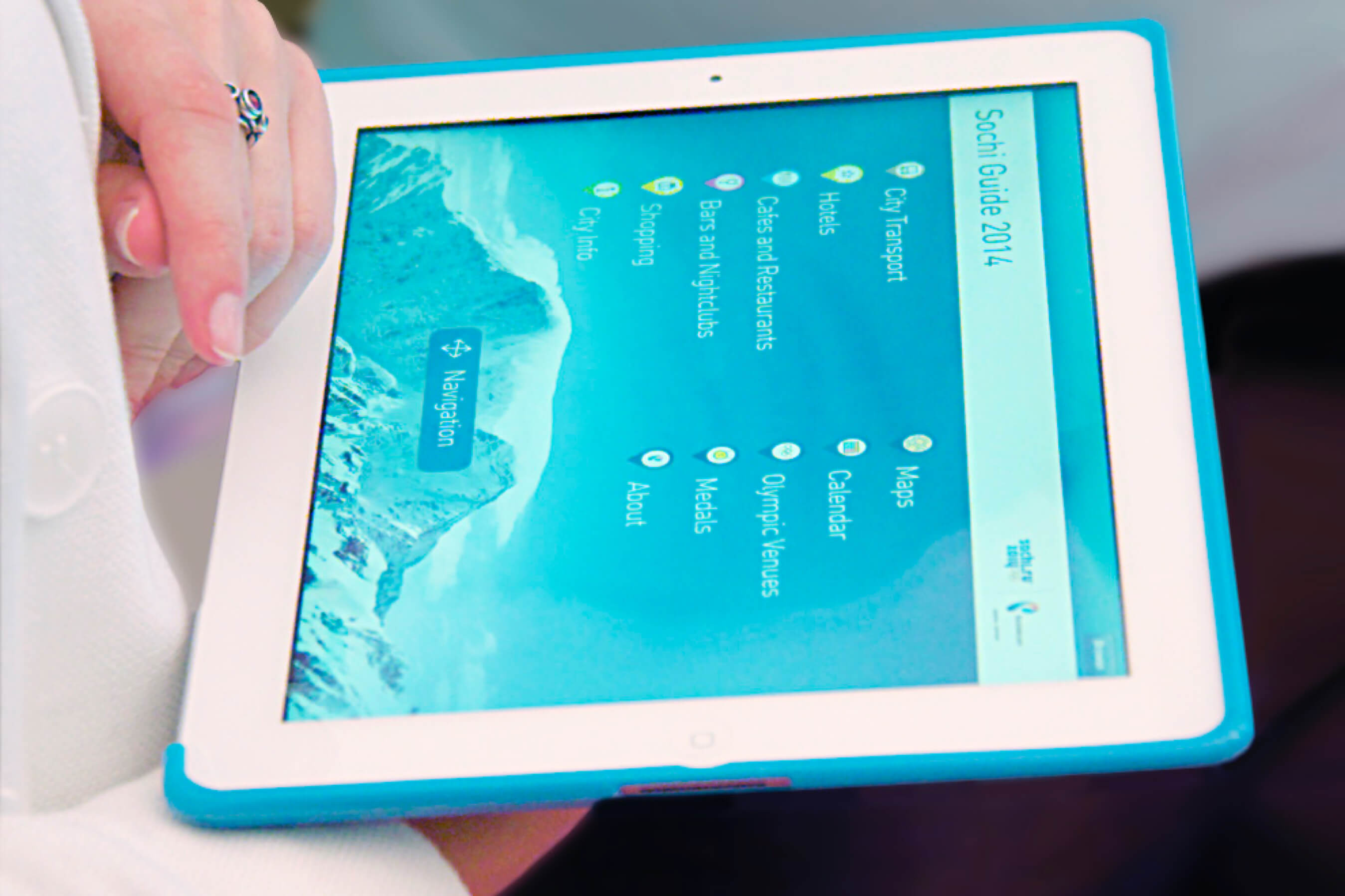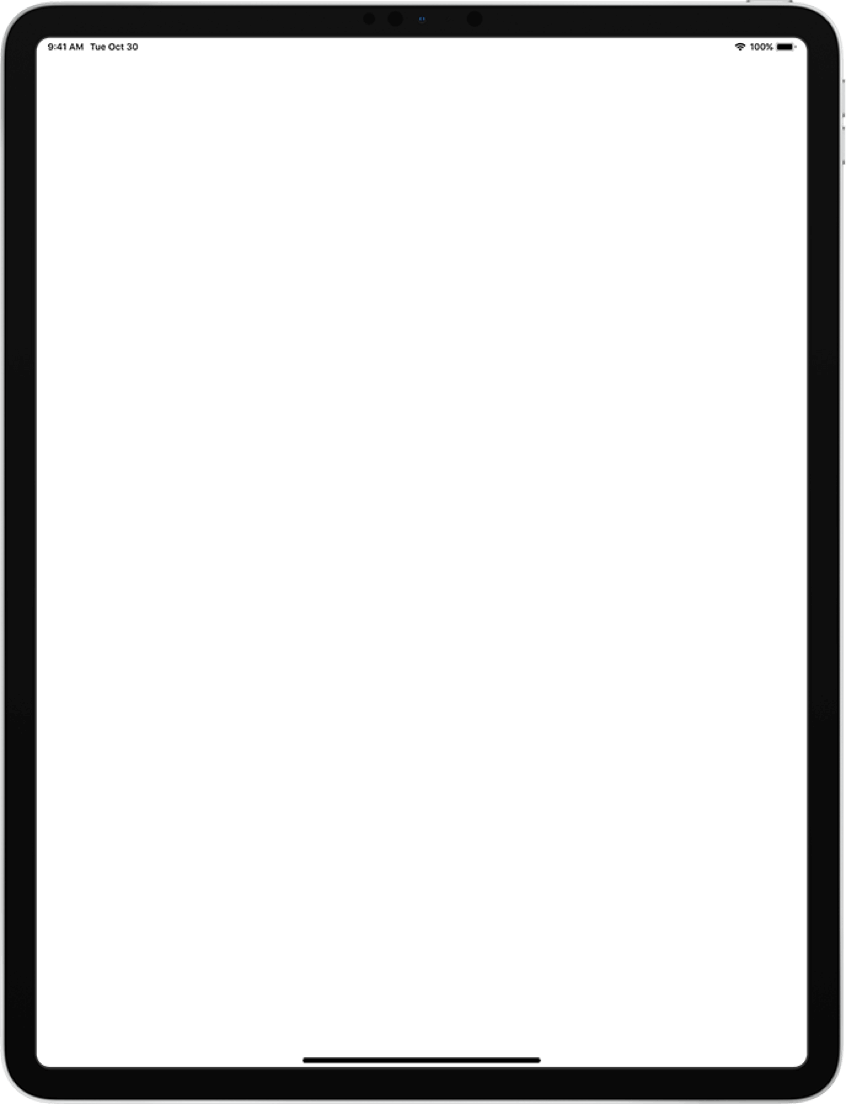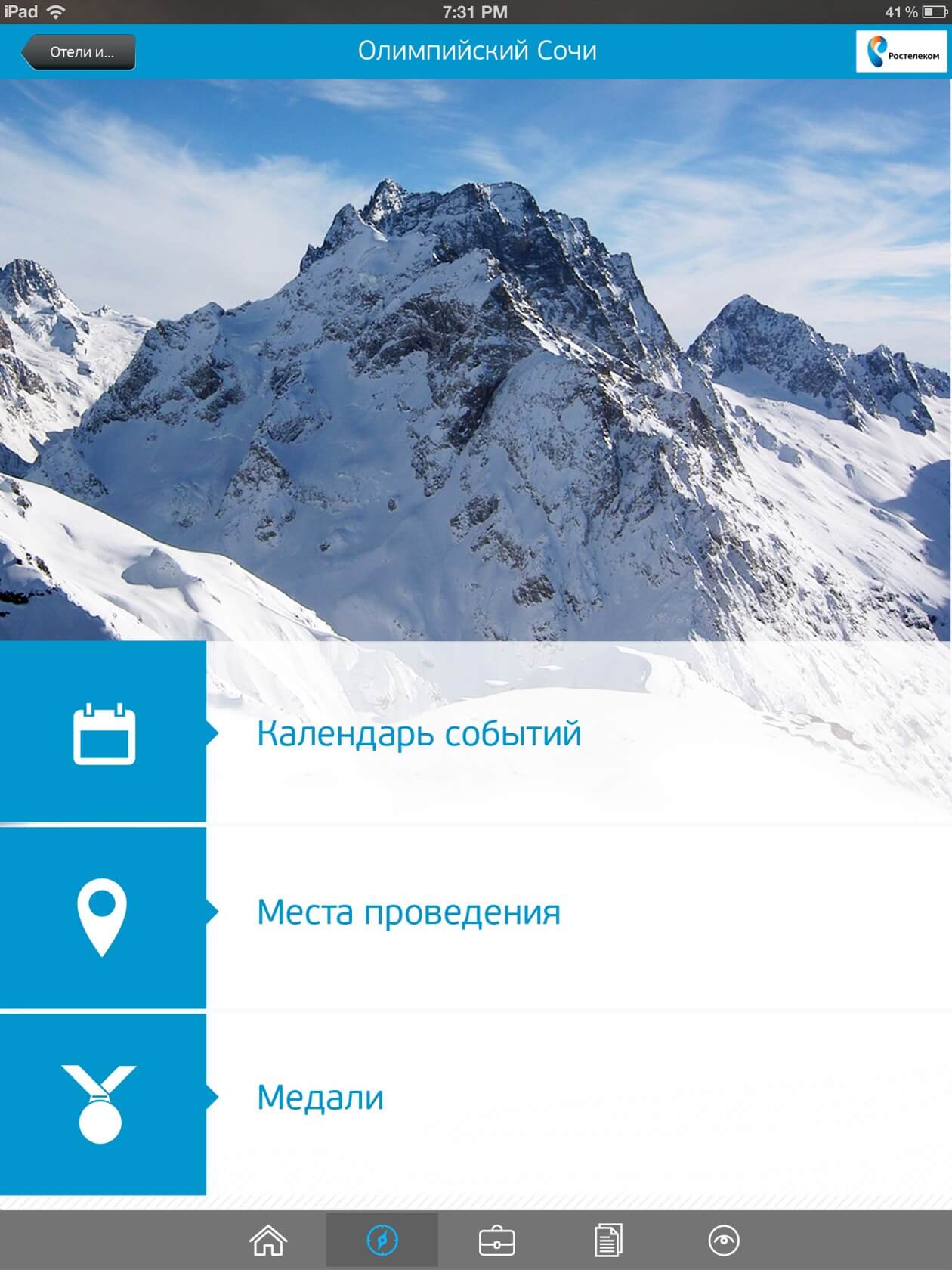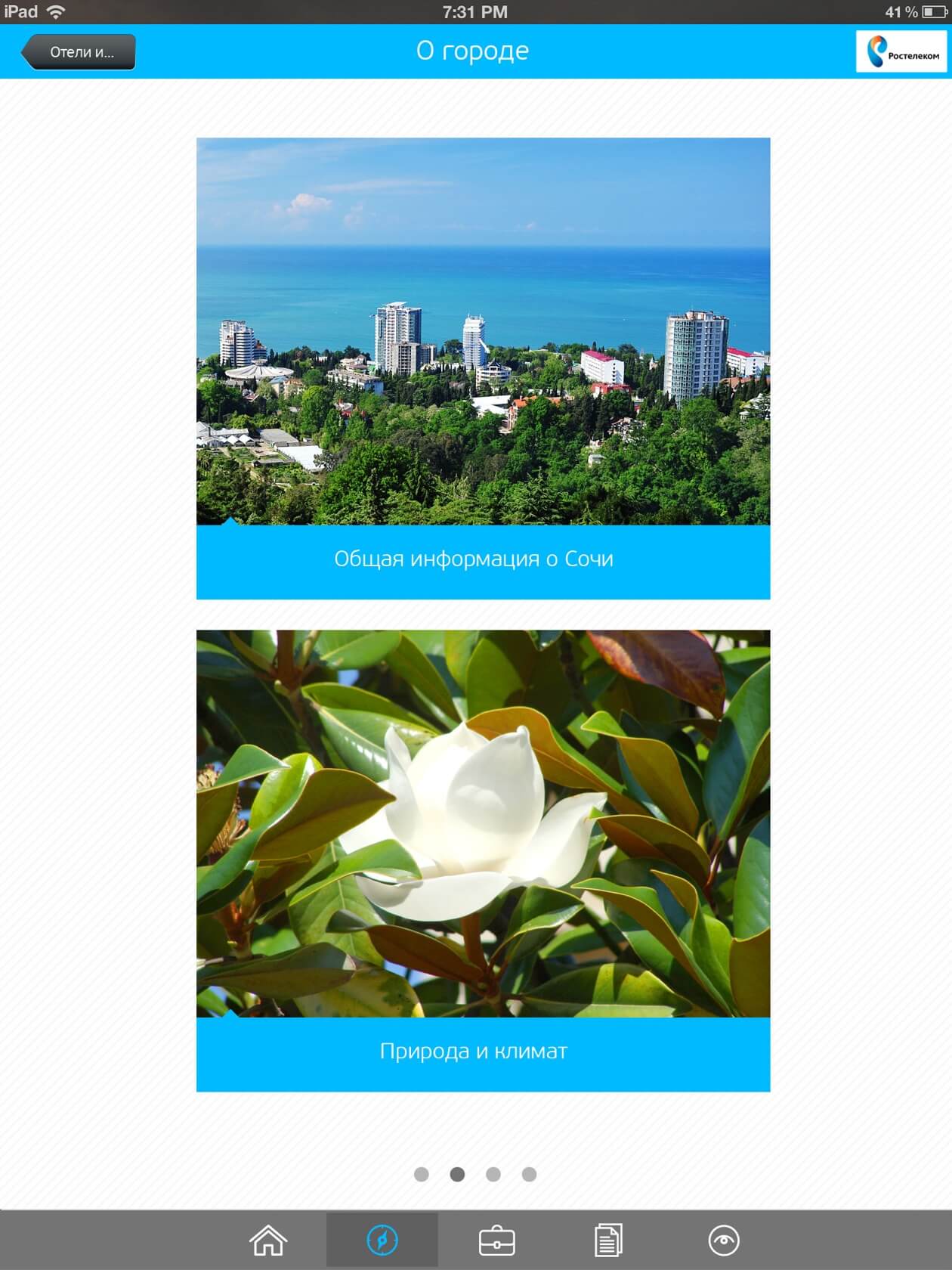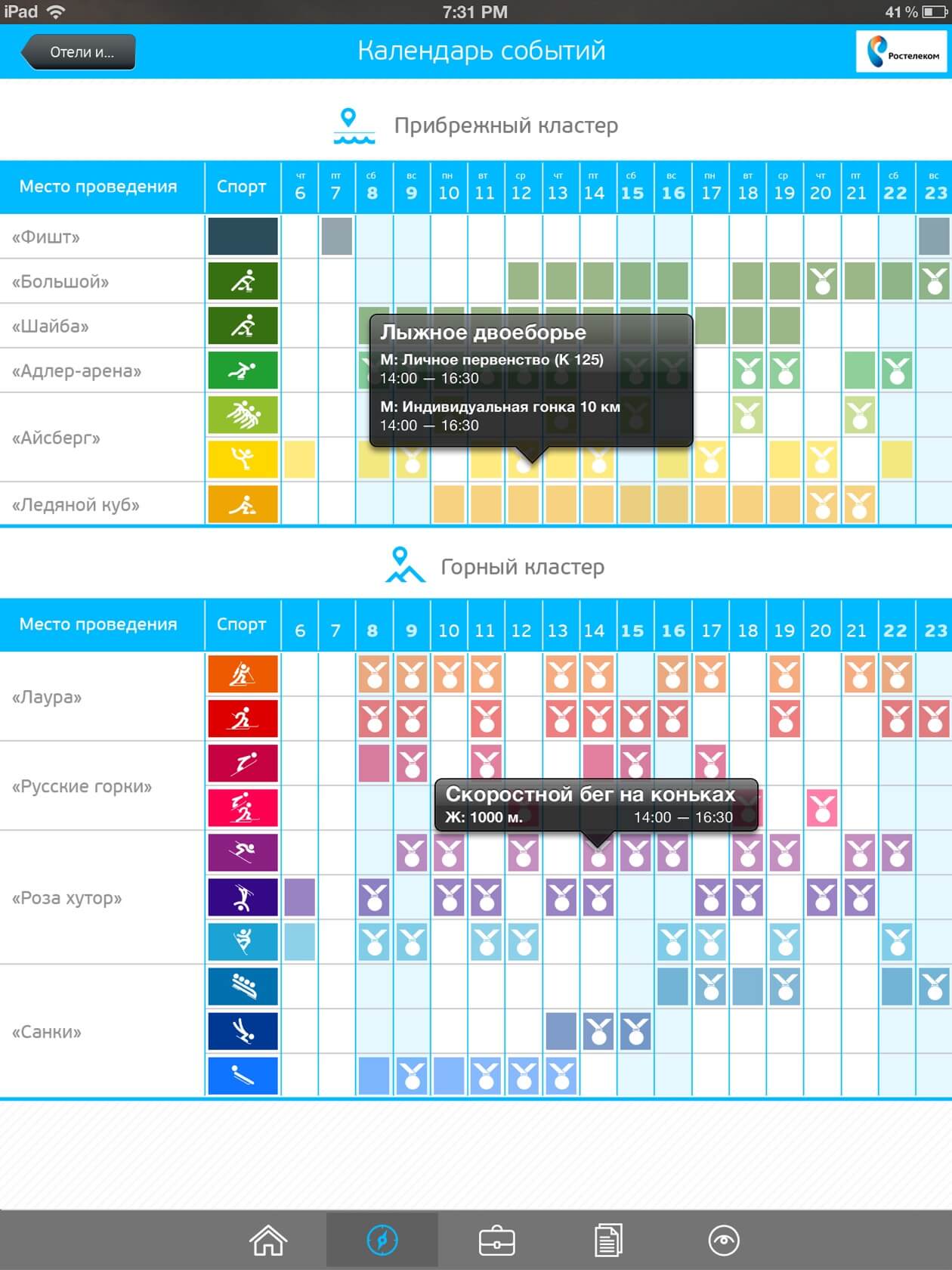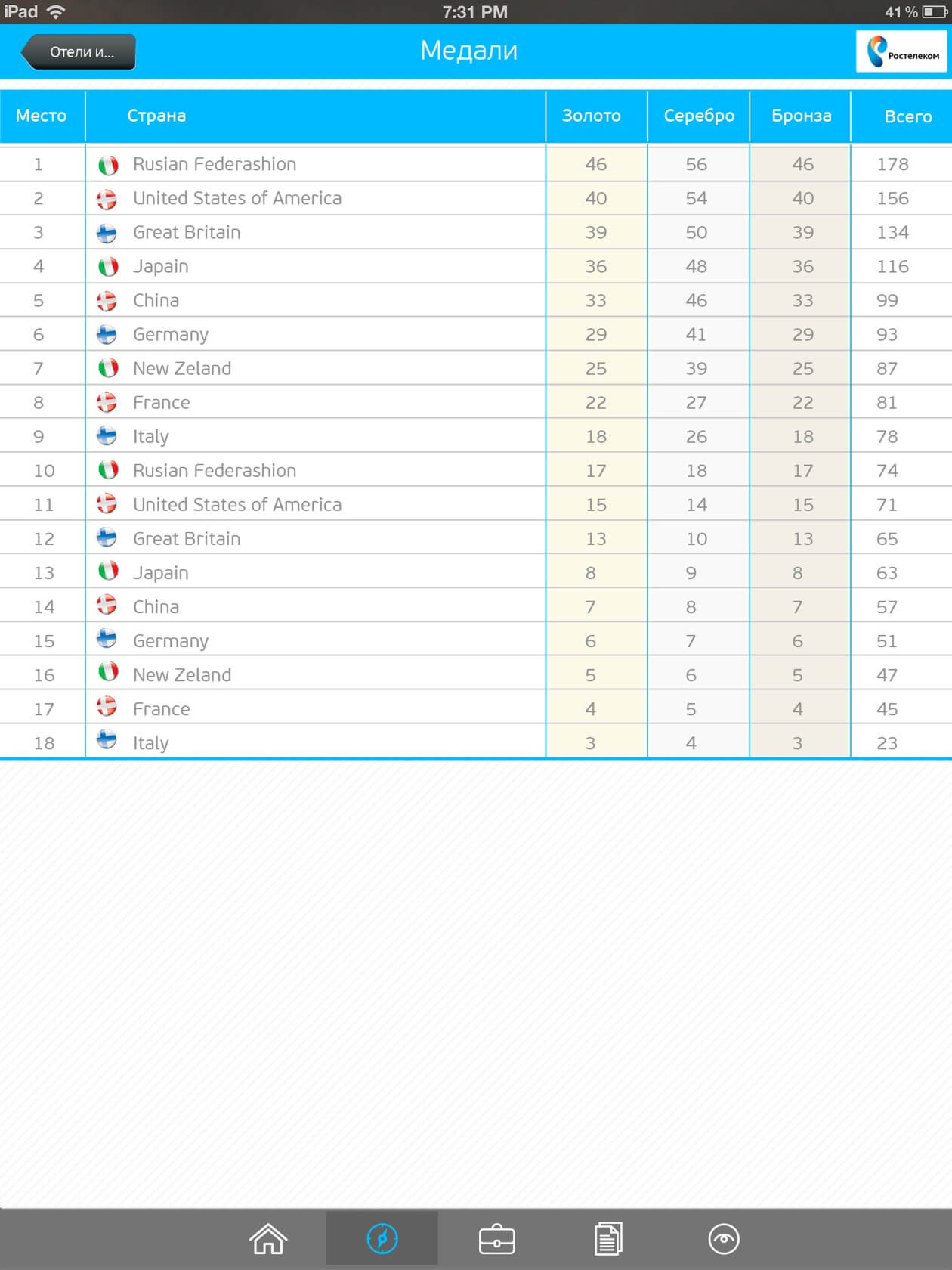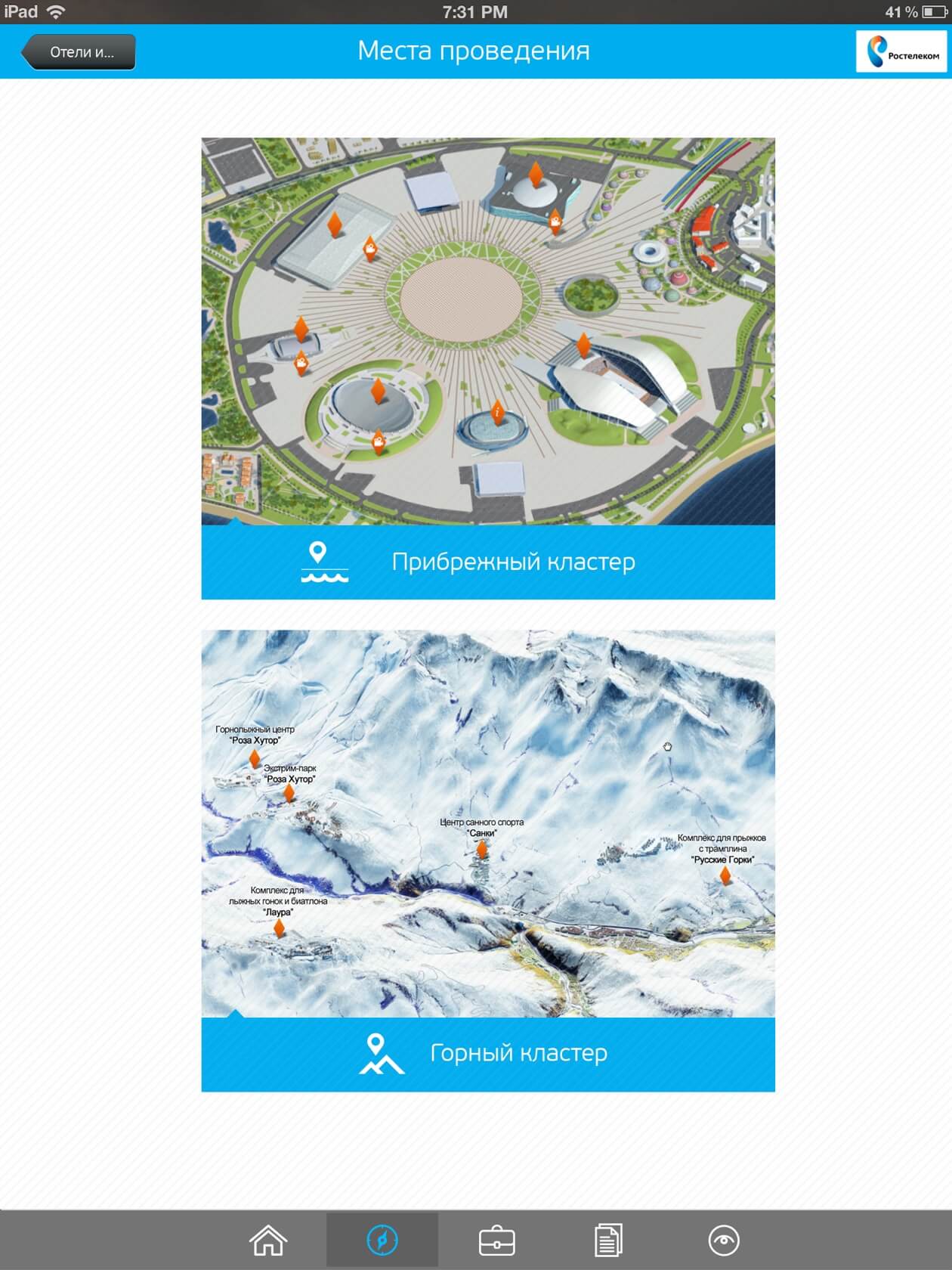 The best part of the Sochi 2014 guide mobile app is applying AR on the terrain.
To put it simply, being near to the stadium and pointing a phone`s or a tablet`s camera at it you will see hints such as stadium`s sectors, how to find an ATM, where is another nearest Olympic stadium from your current position.