Nutrilon-Progress Mobile App with Augmented Reality
Nutrilon-Progress Mobile App with Augmented Reality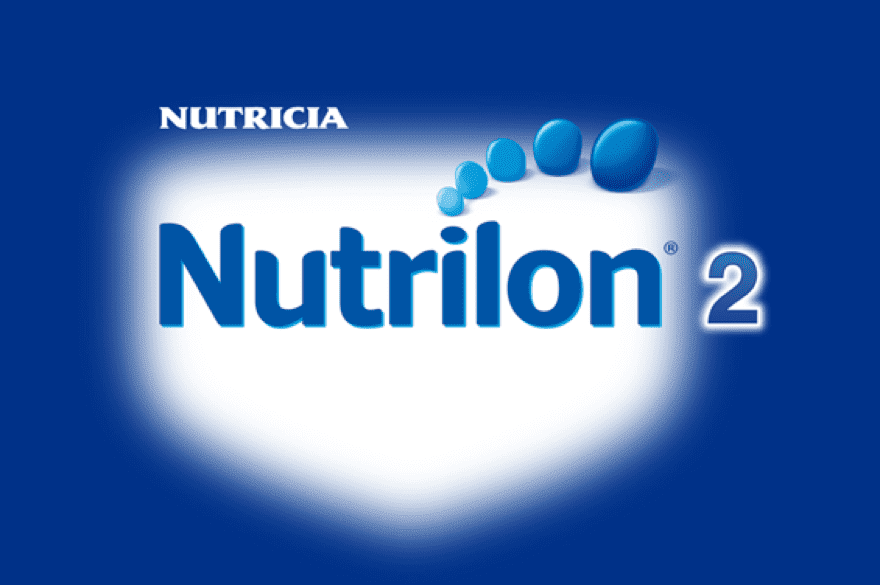 Nutrilon-Progress Mobile App with Augmented Reality
When buying baby milk or Nutrilon kid`s nutrition you can "look into the future" with the entertaining "Nutrilon-Progress" app.
You point the phone camera on the product package. You will see a real little miracle.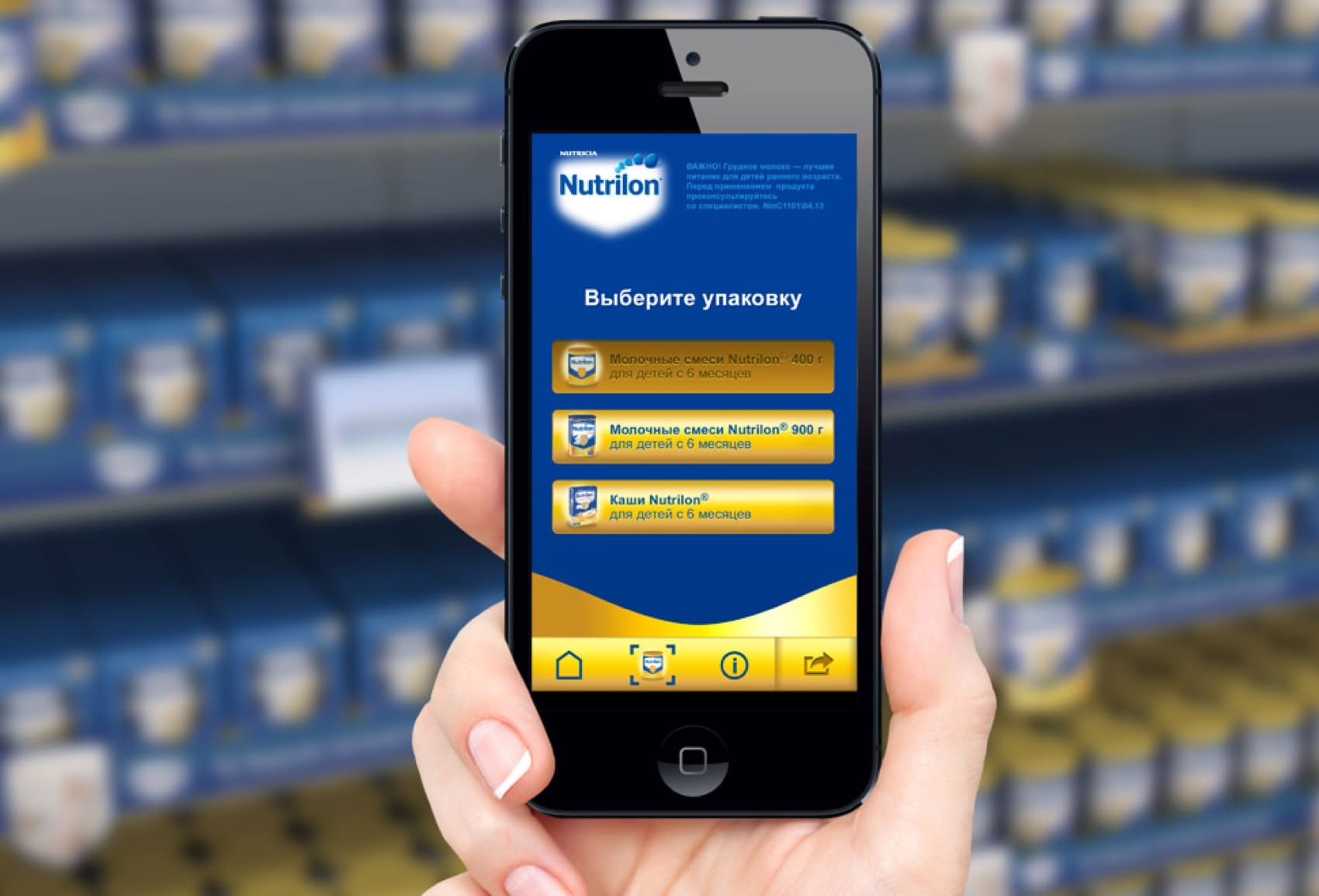 A miniature ballerina begins to perform her dance on the jar of children`s nutrition.
After watching it, you can share the information with your friends through social networks or go to a website presenting progressive child development techniques.
Nutrilon-Mirror Interactive complex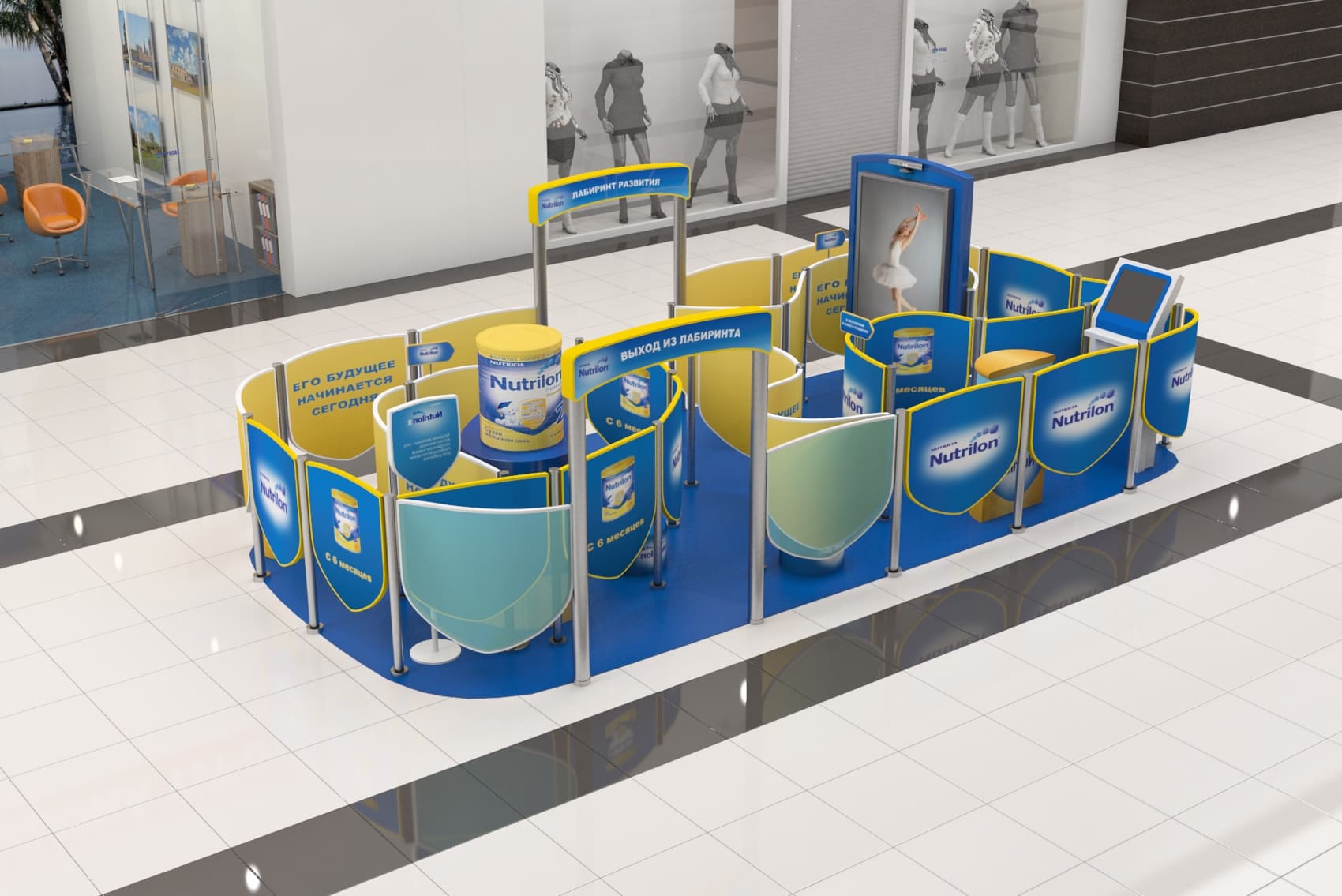 We designed and manufactured a promo game zone for shopping malls and developed interactive complex "Nutrilon-Mirror". You can try and demonstrate your dancing skills. The interactive ballerina on the screen mimics the movements of the audience.
The projects were completed as a part of the new Nutrilon advertising campaign.