Arboretum Guide Mobile App with Augmented Reality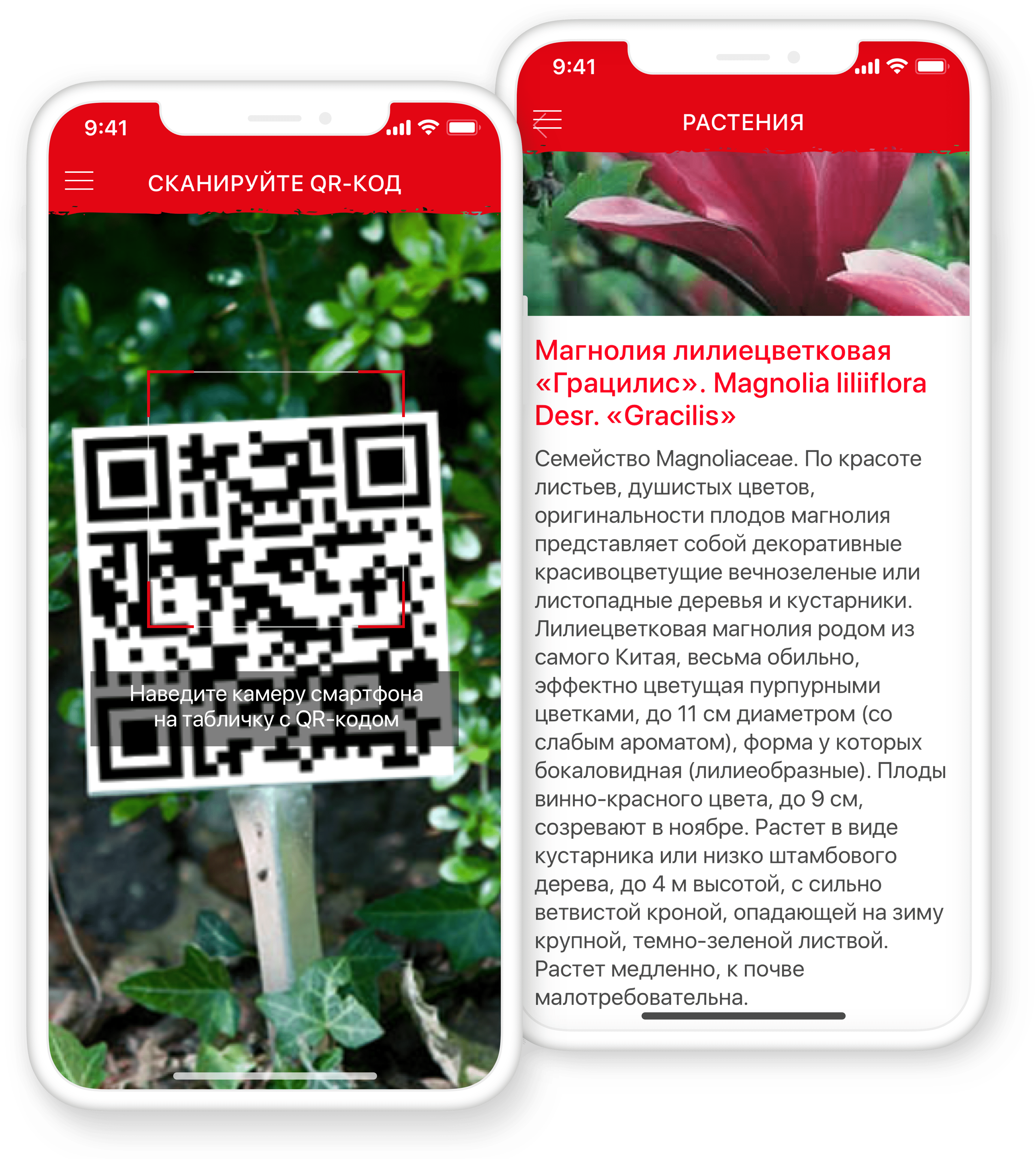 Park Tours
Three exciting tours through the park are offered in the app. You can navigate the area with an interactive map and an audio guide provides you with profound knowledge about the sights.

Information about several hundred species of plants presented in the Arboretum is provided in the app. Point the smartphone at a QR code plate to get comprehensive information.
Virtual Animals
Children are the ones who are excited about a unique app feature with displaying virtual animated animals living in the Arboretum. With Augmented Reality technology you can see various animals, watch their behavior in their natural environment and take pictures with them.

A push-notification in the app informs about AR that can be applied when you approach the animal's habitat. There is a great variety of modern-day animals in the park. Moreover, real dinosaurs are presented in the park as well.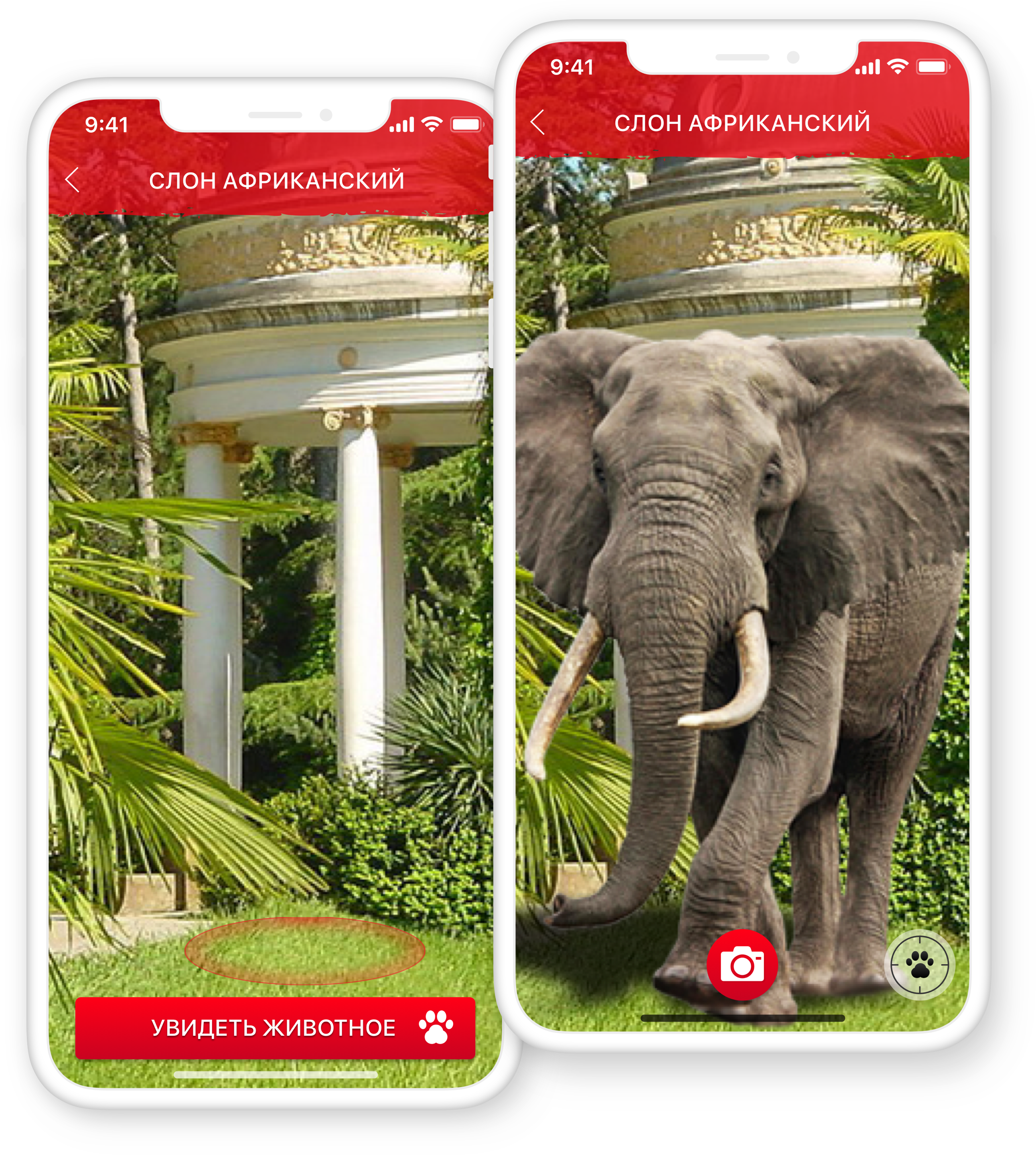 All you need to know about the park
There is a bunch of useful information in the app about the park itself like open hours, ticket prices, policy on conduct, contact details. You can also read the history of the park and how its unique collection of plants and species was created.
You can test the app and see virtual animals anywhere even being outside the Arboretum. Open the app, go to the "Park Objects" section, select any animal from the list and point the camera at any horizontal surface. And now a cheetah growls or a zebra jumps in front of you!