AR-Bubbles Augmented Reality Complex for Krasnodar City Council Meeting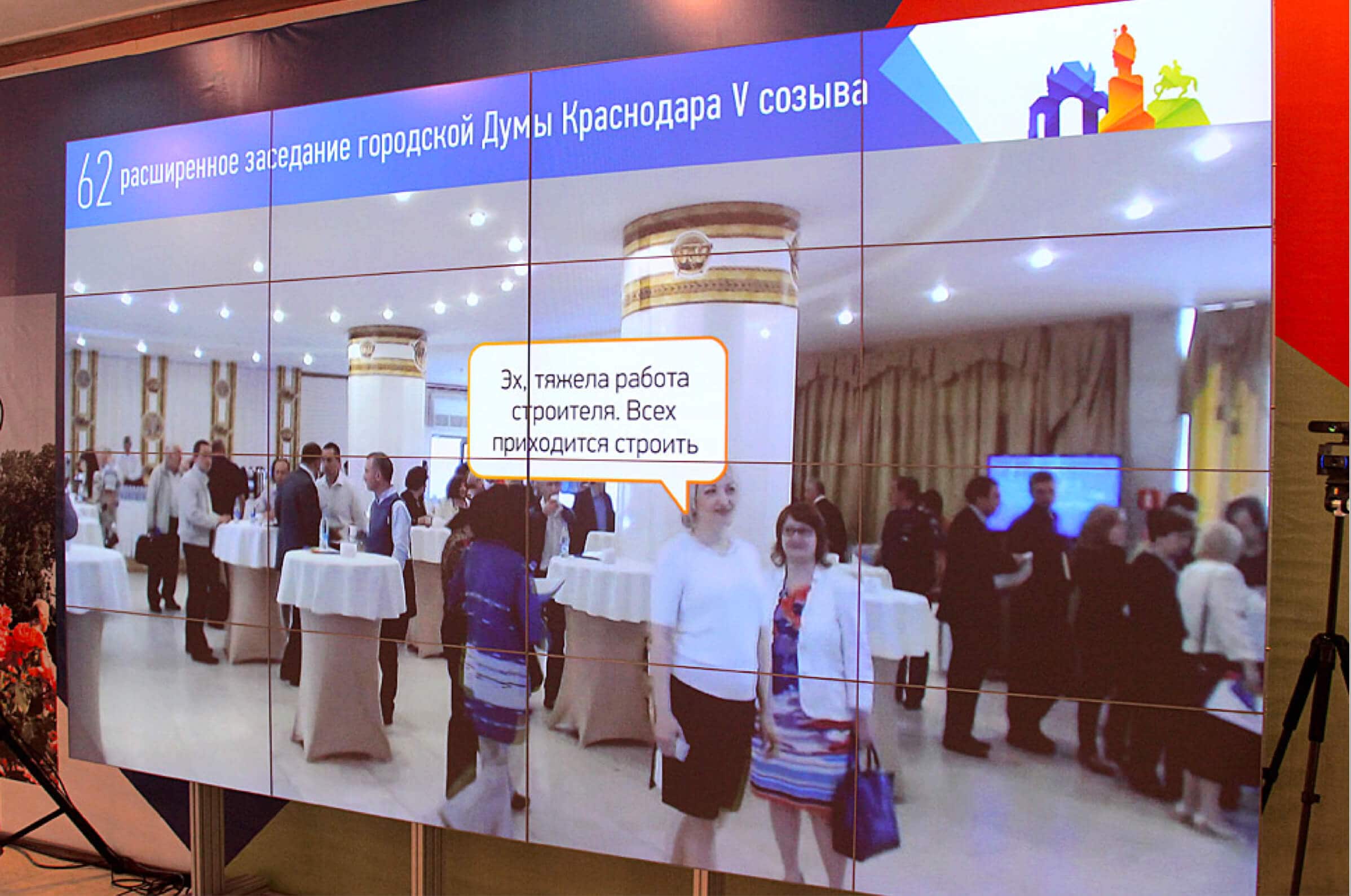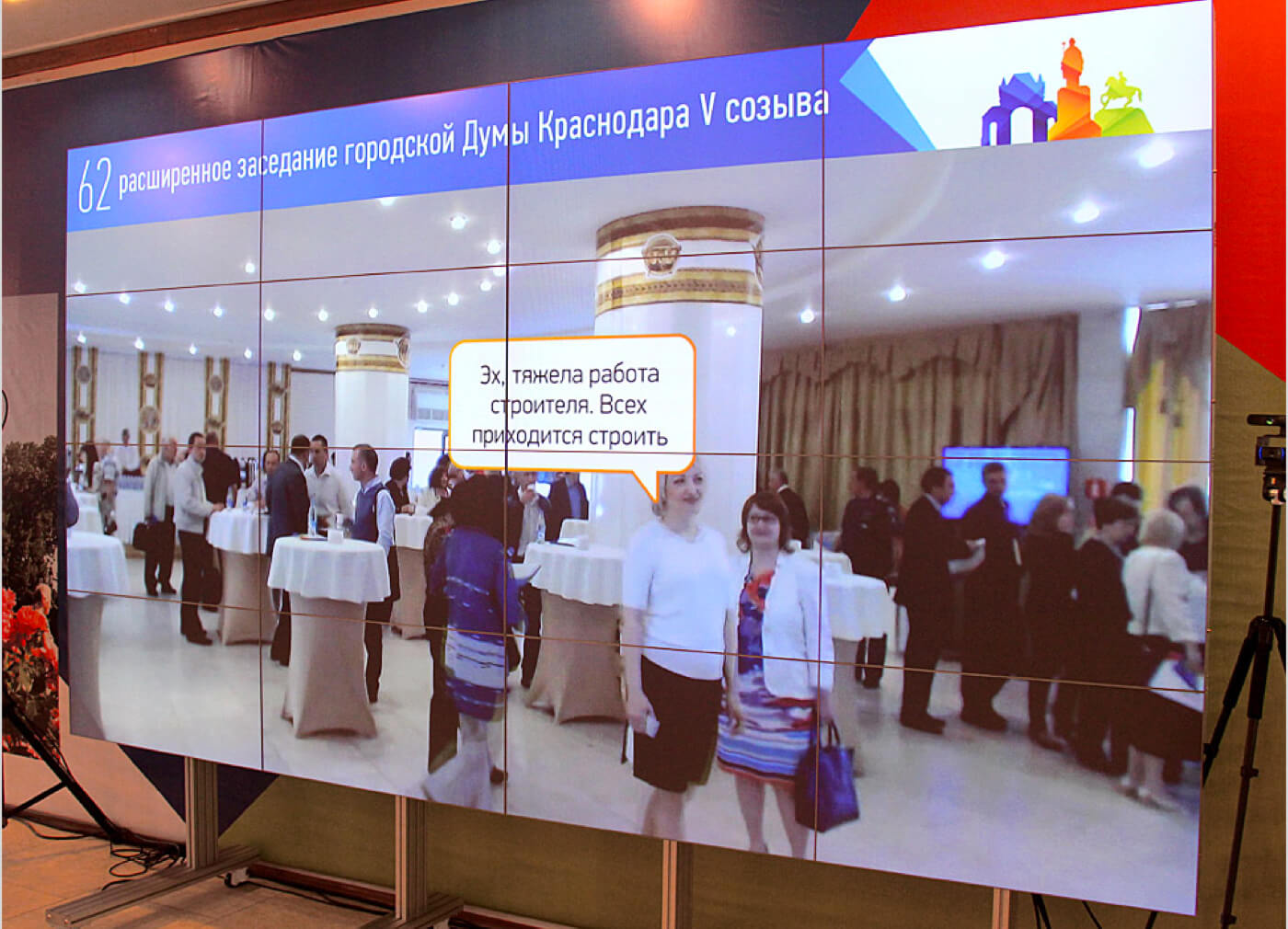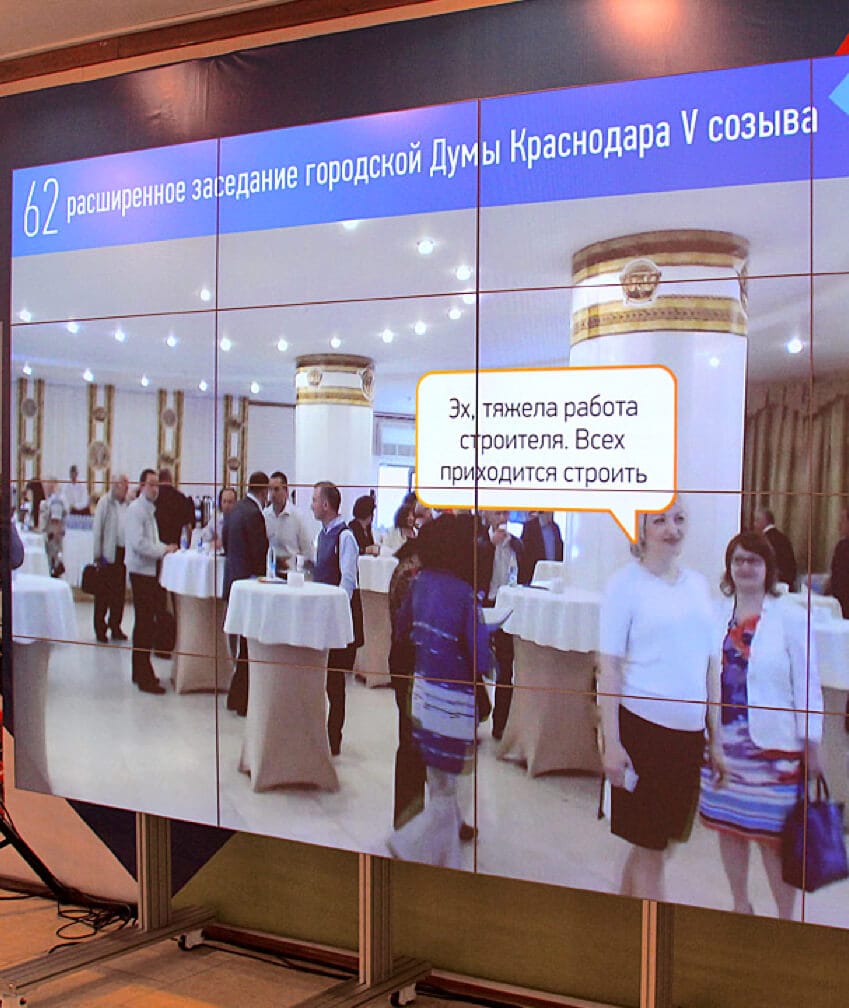 The project objective
To present the Krasnodar Administration performance results of 2013 in a creative way for the guests and event participants before the beginning of the event.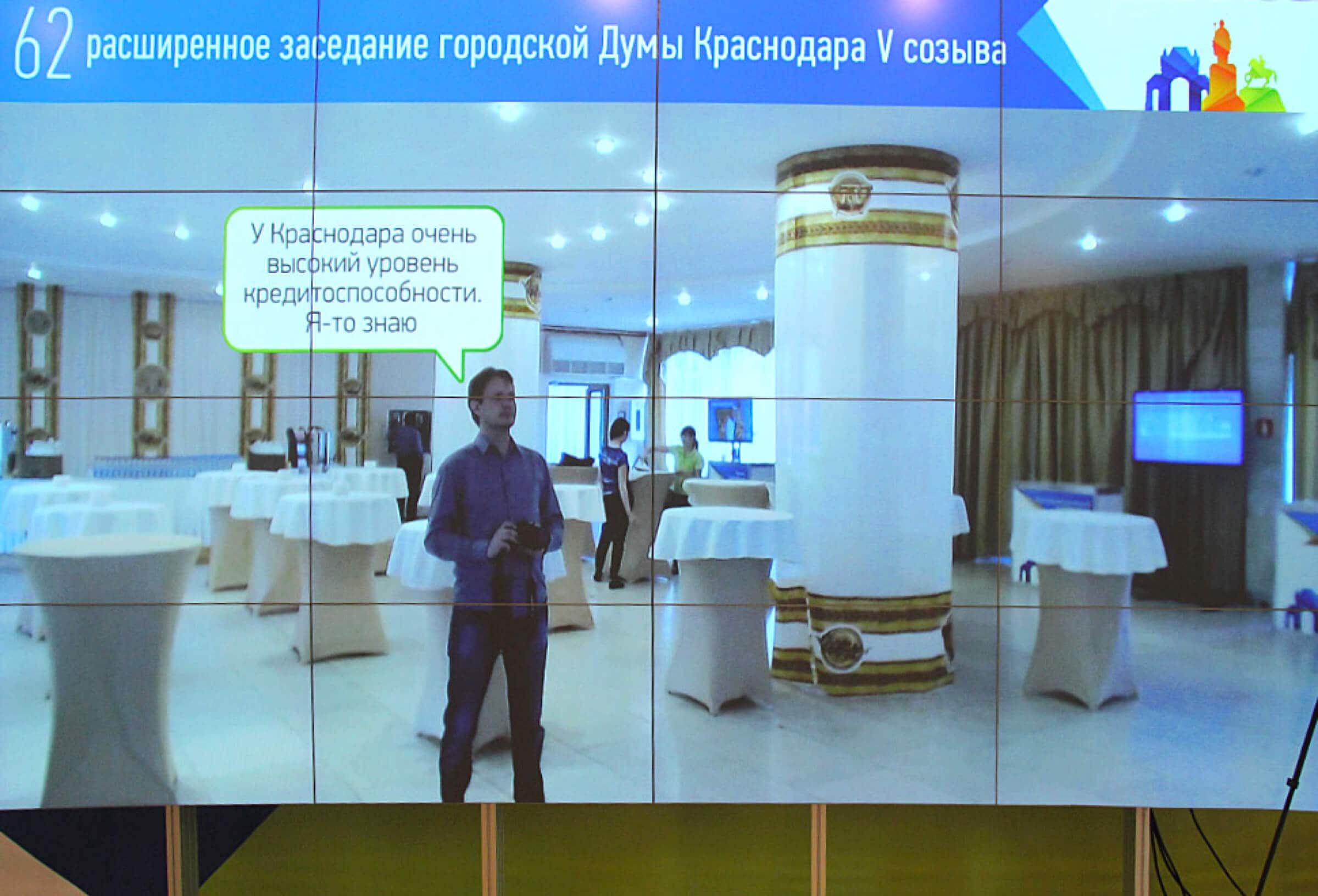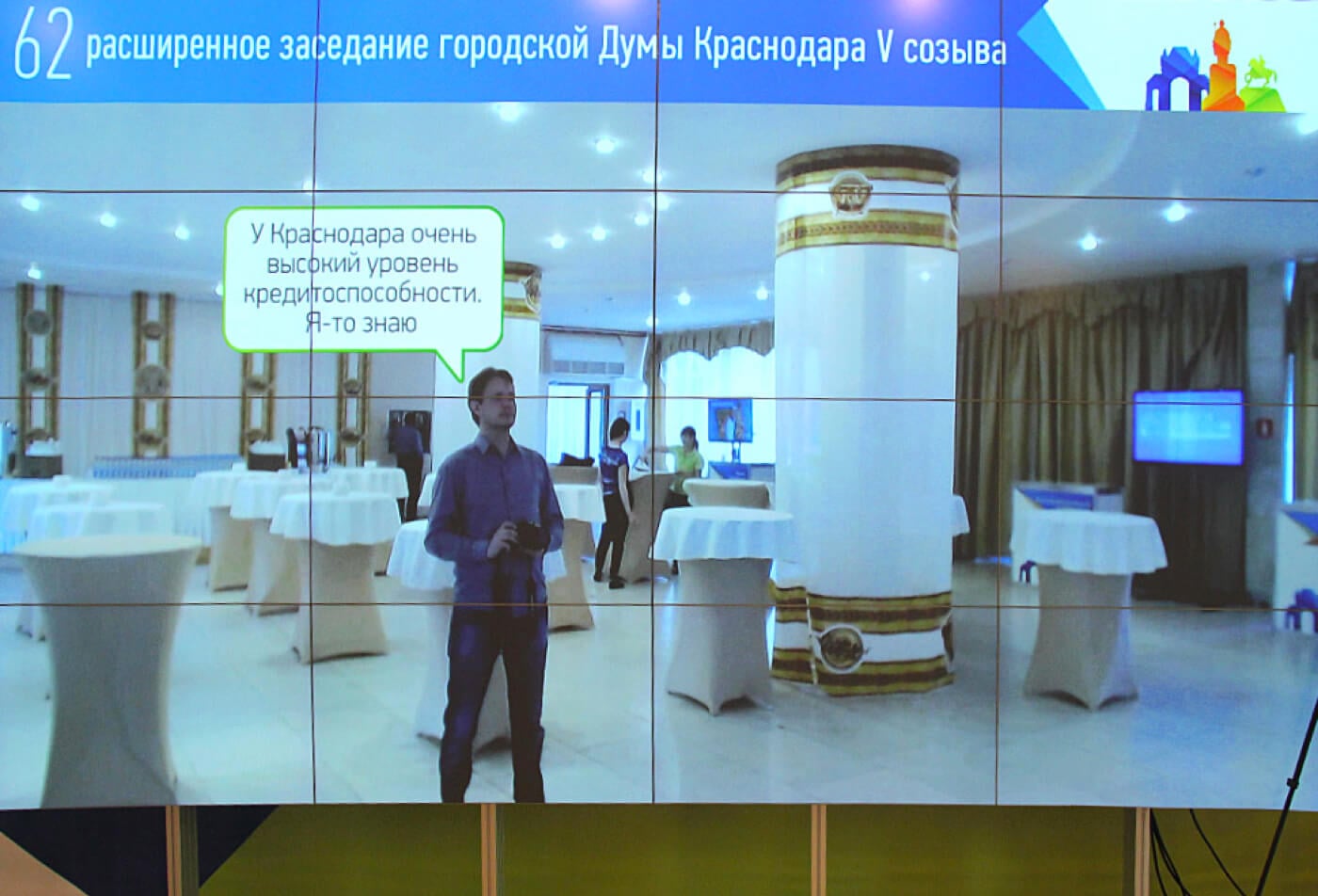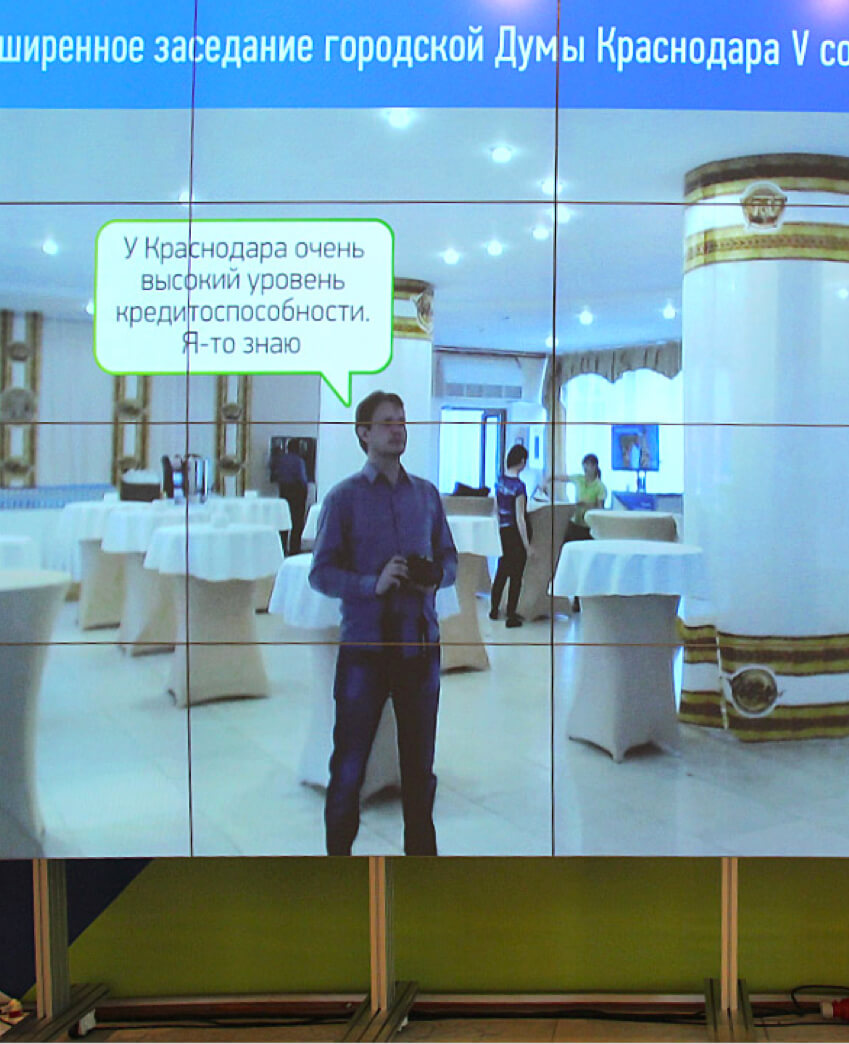 Result
A split-screen of 16 seamless panels was installed with our AR-Bubbles branded Augmented Reality complex.
People passing by the split-screen got on the webcam that was broadcasting the video images on the screen. Their "thoughts" showed up above the guests.
The "thoughts" visually presented the city key indicators and achievements in 2013. This AR complex always evokes positive emotions among visitors. No one can pass by their image without paying attention. The "thoughts" with a humorous connotation always reinforce the impression.
AR-Bubbles complex was decorated in the identity of the event.