UI and UX design of the app to control the construction of a facility for Gazproektengineering

UI and UX design of the app to control the construction of a facility for Gazproektengineering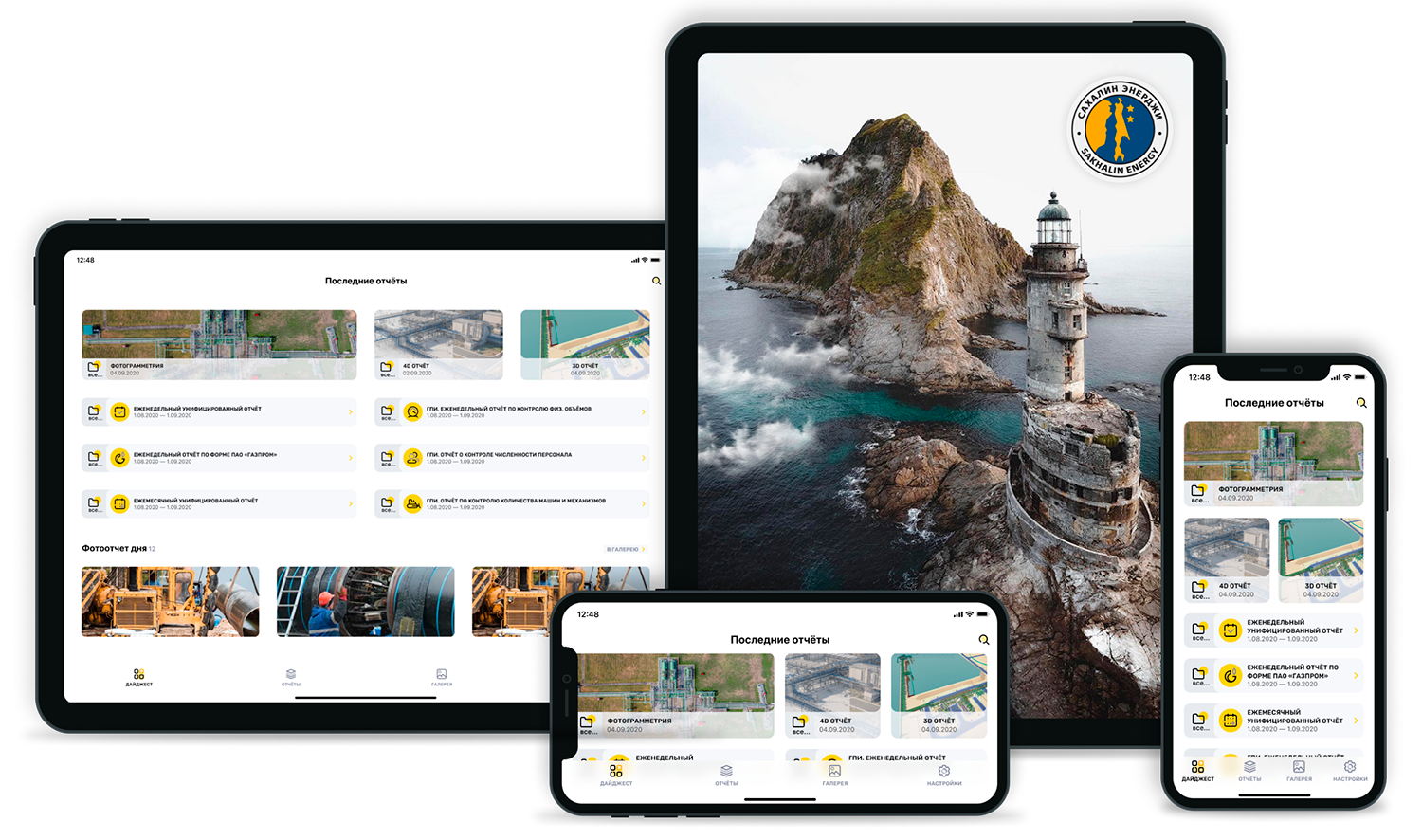 Designing a mobile application for monitoring the construction of an object by the management on tablet computers and smartphones for the company "Gazproektengineering".
Objective: to provide project management with up-to-date documents, models and photos from the web portal in a form that is optimal for a quick study.
One of the main requirements of the client was an adaptive design for iOS tablets and smartphones in horizontal and vertical orientation.
The main page offers a digest of reports and end-to-end navigation through all types of documents in the archive. Files can be downloaded to the device for the study even if mobile connection is poor.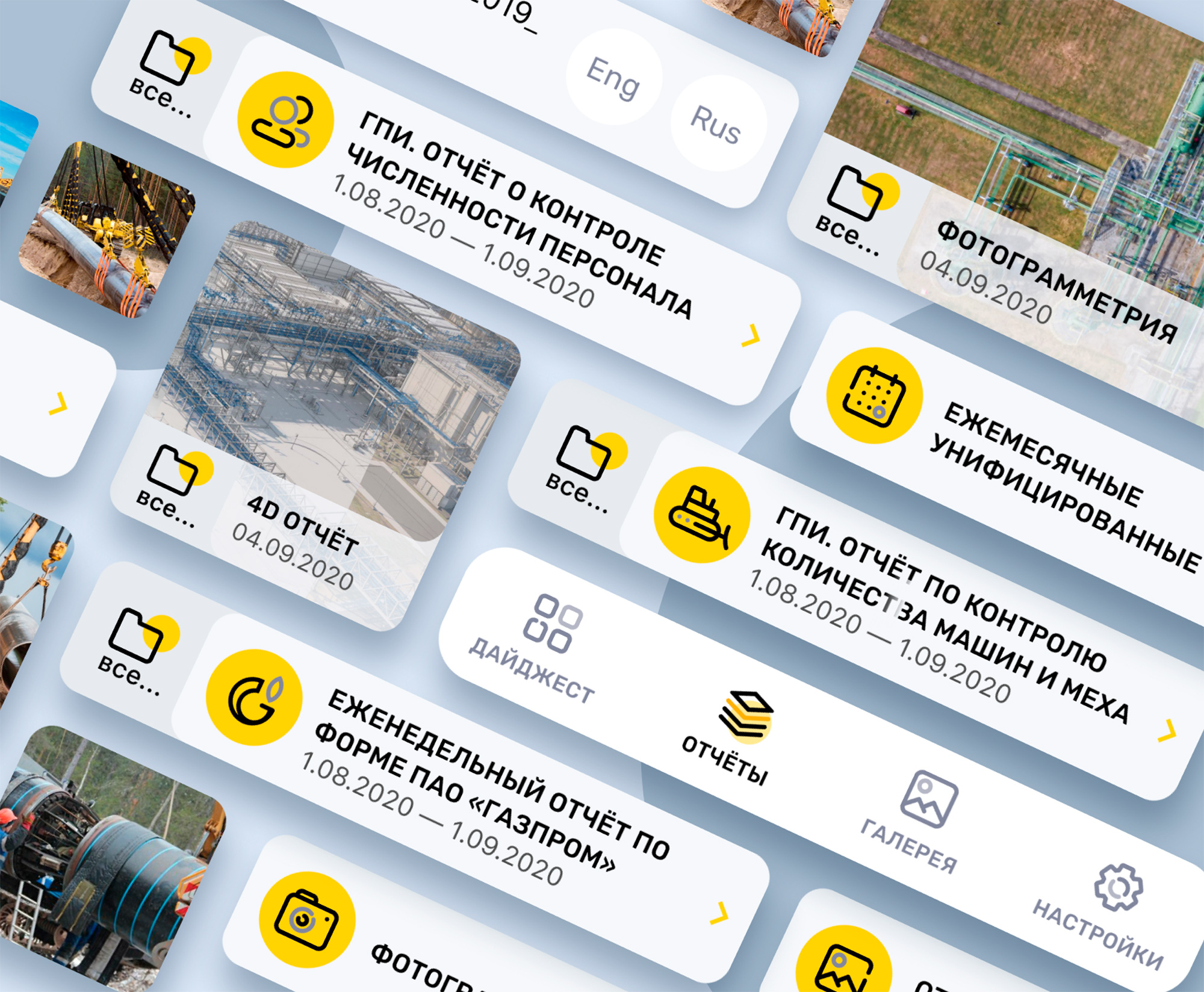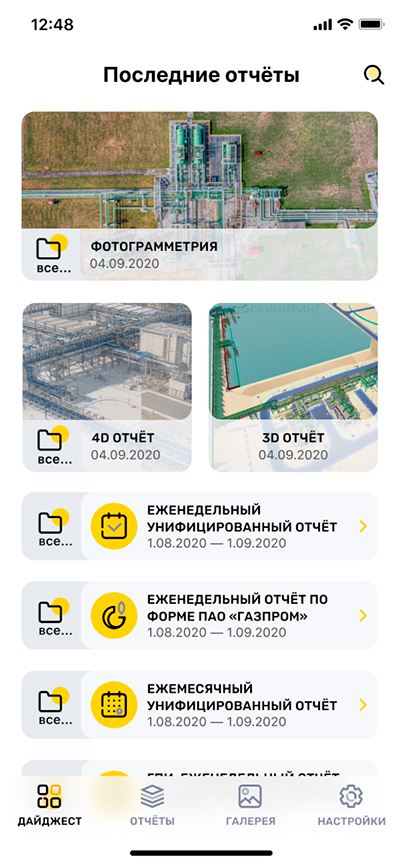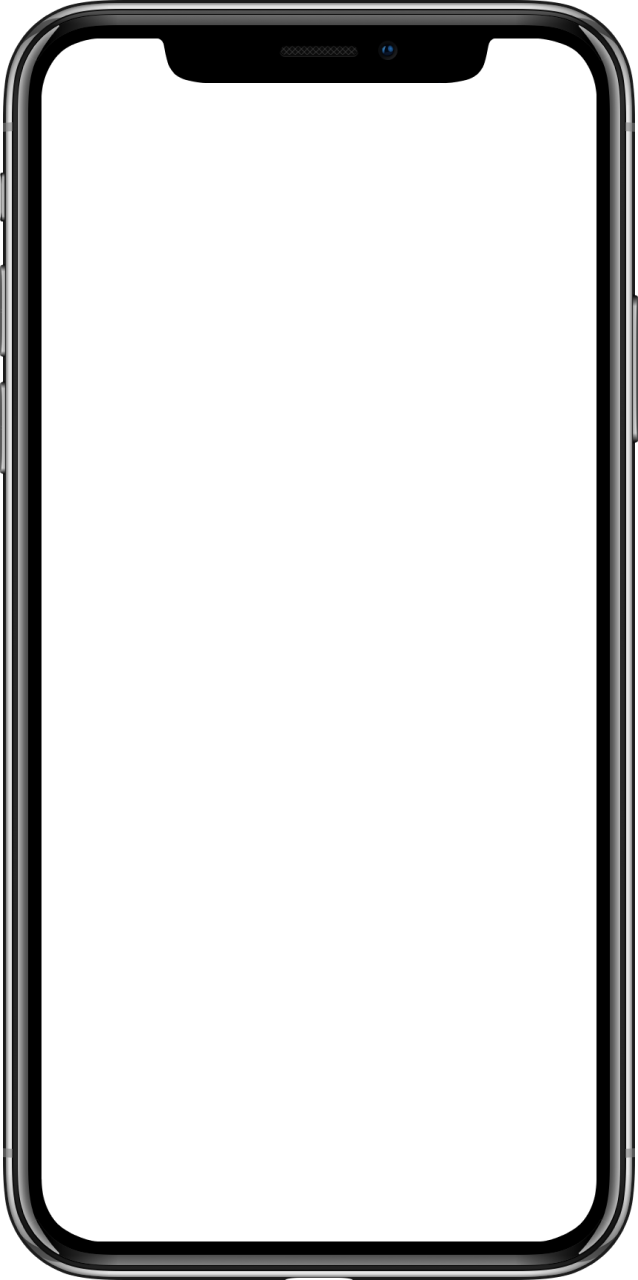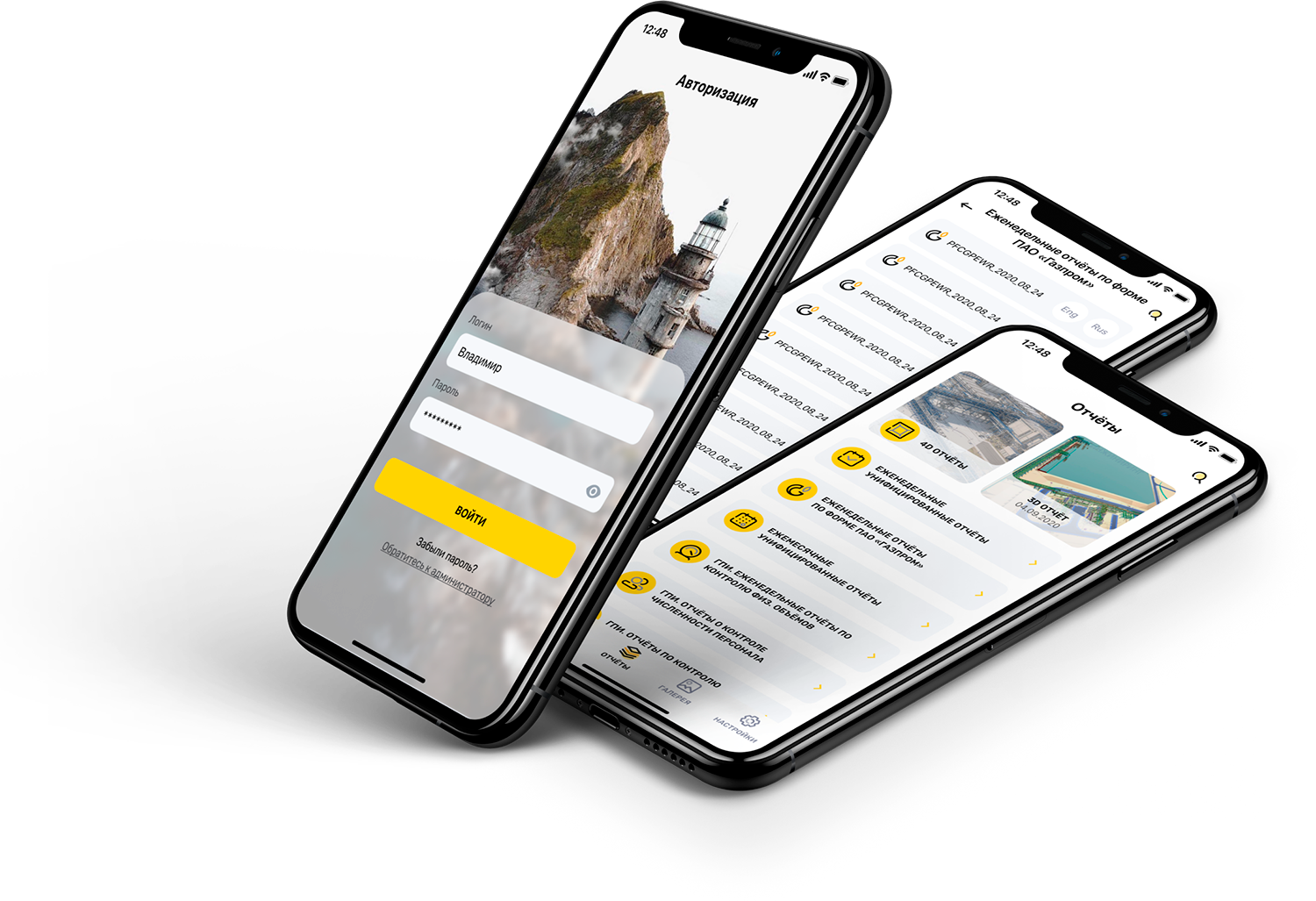 Confidentiality
To access the reports, the user undergoes mandatory authorization. In order to improve convenience, it was required to be able to log into one account on multiple devices.
Reports
The application has the following types of reports:
photogrammetry
4D report
3D model
weekly unified report
monthly unified report
weekly report
headcount report
report on the number of machines and mechanisms
report on the photo of the working day
You can view the documents in Russian and English. Language switching is available in the document selection interface and within a document.
The application-wide search engine sorts the results by report type.
Settings
The settings menu allows you to:
download reports to the device
change the language of the documents
display reports regardless of language
Switching between Russian and English is available in one tap. The primary language depends on the device settings.
Documents saved locally make it possible to take them not from the server, but from the device, for autonomous work. Language preferences help you display documents in a specific language or all available languages.
Fonts
Colors