Touchscreen application "3D configurator of energy sources" for Rosatom Overseas
Touchscreen application
"3D configurator of energy sources" for Rosatom Overseas
The task —
is to present modern energy sources and advantages of nuclear energy to the participants of the International Forum ATOMEXPO 2016 in a visual and playful way.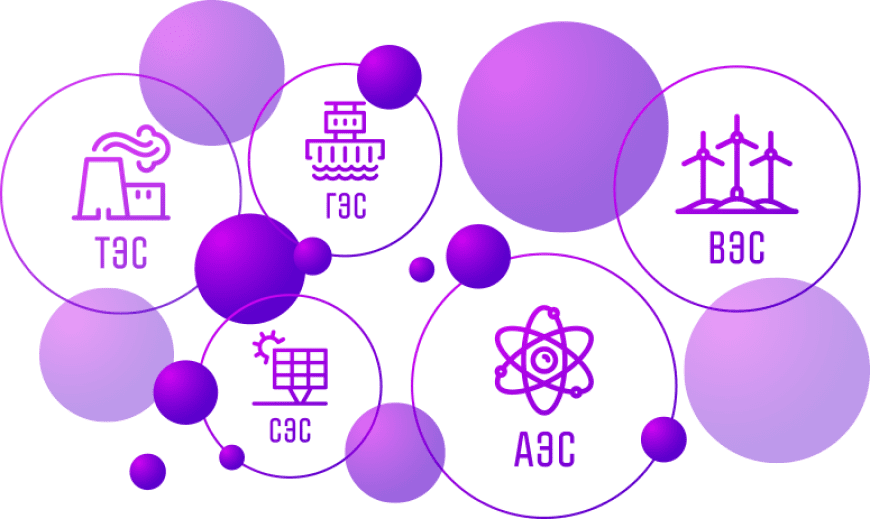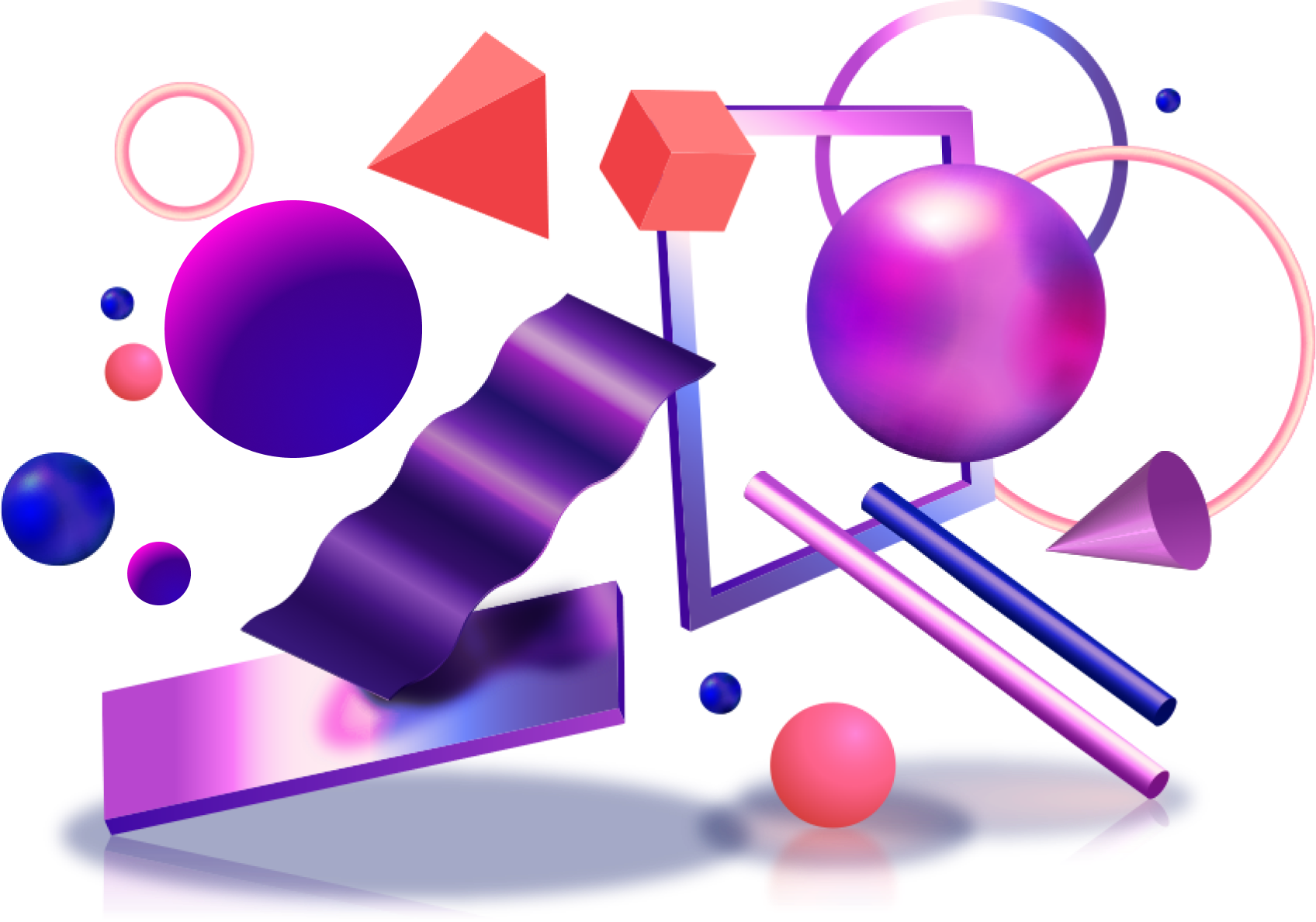 3D configurator of energy sources
The 3D configurator provides five types of energy sources. Сhoosing a source triggers space transformation: the landscape, objects and other environmental conditions change. For each type of energy source, you can see useful information with visual tables and infographics.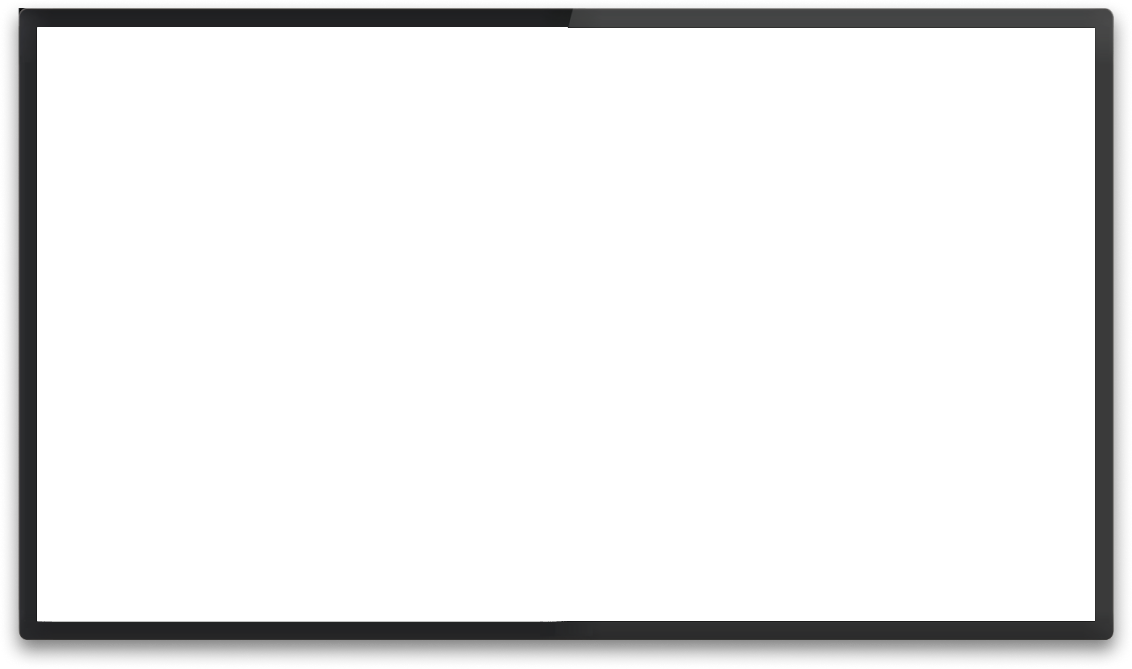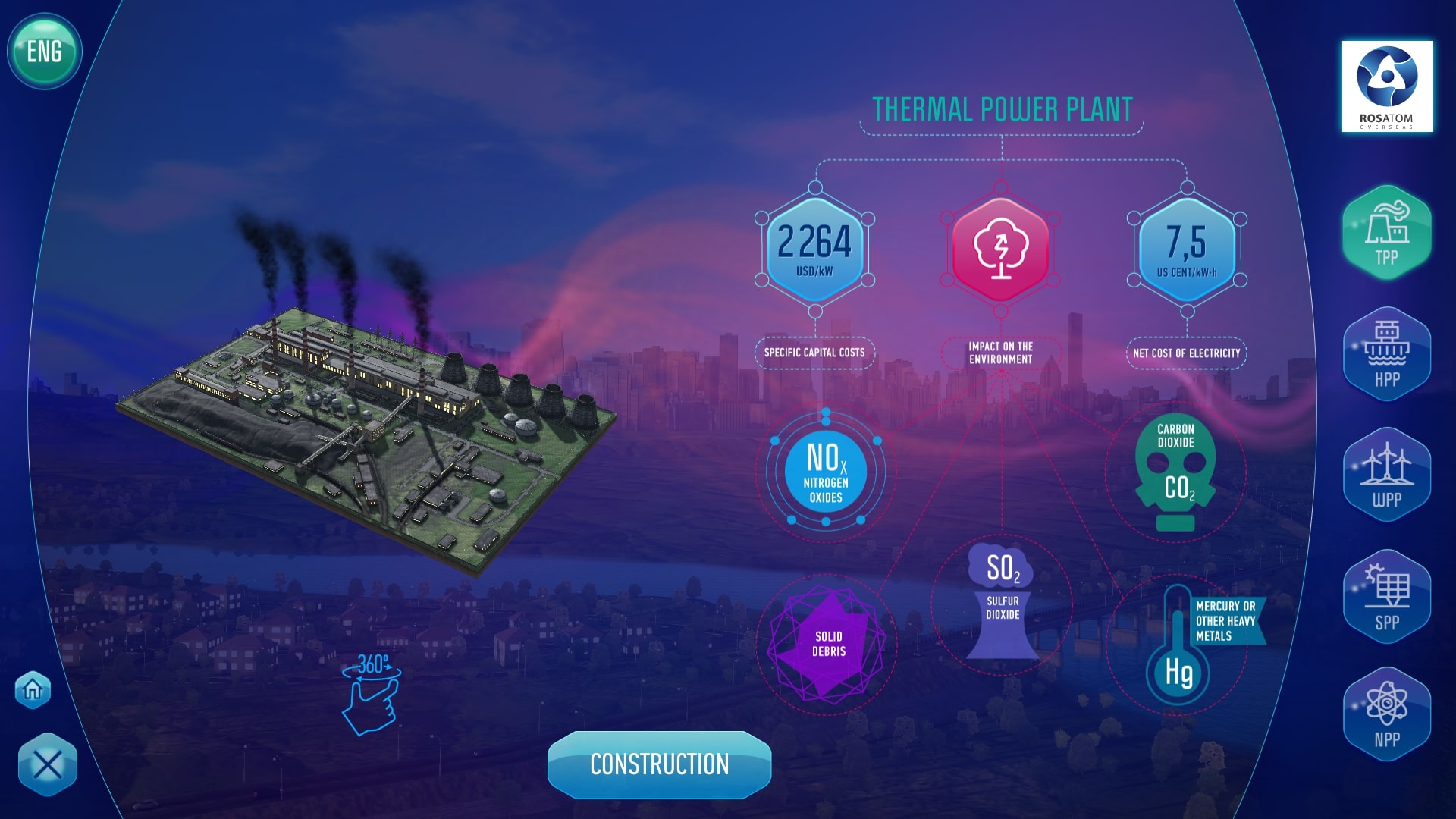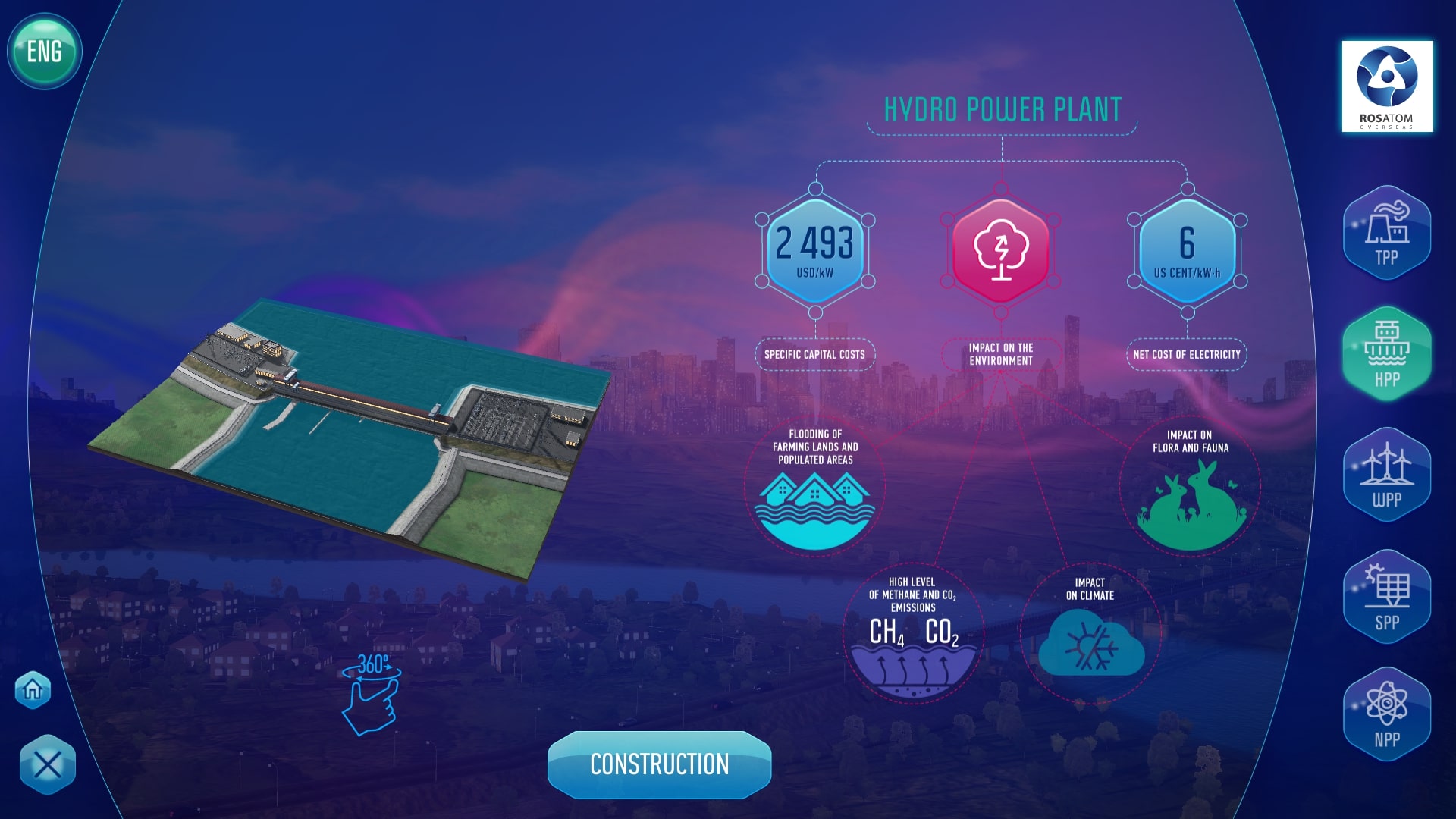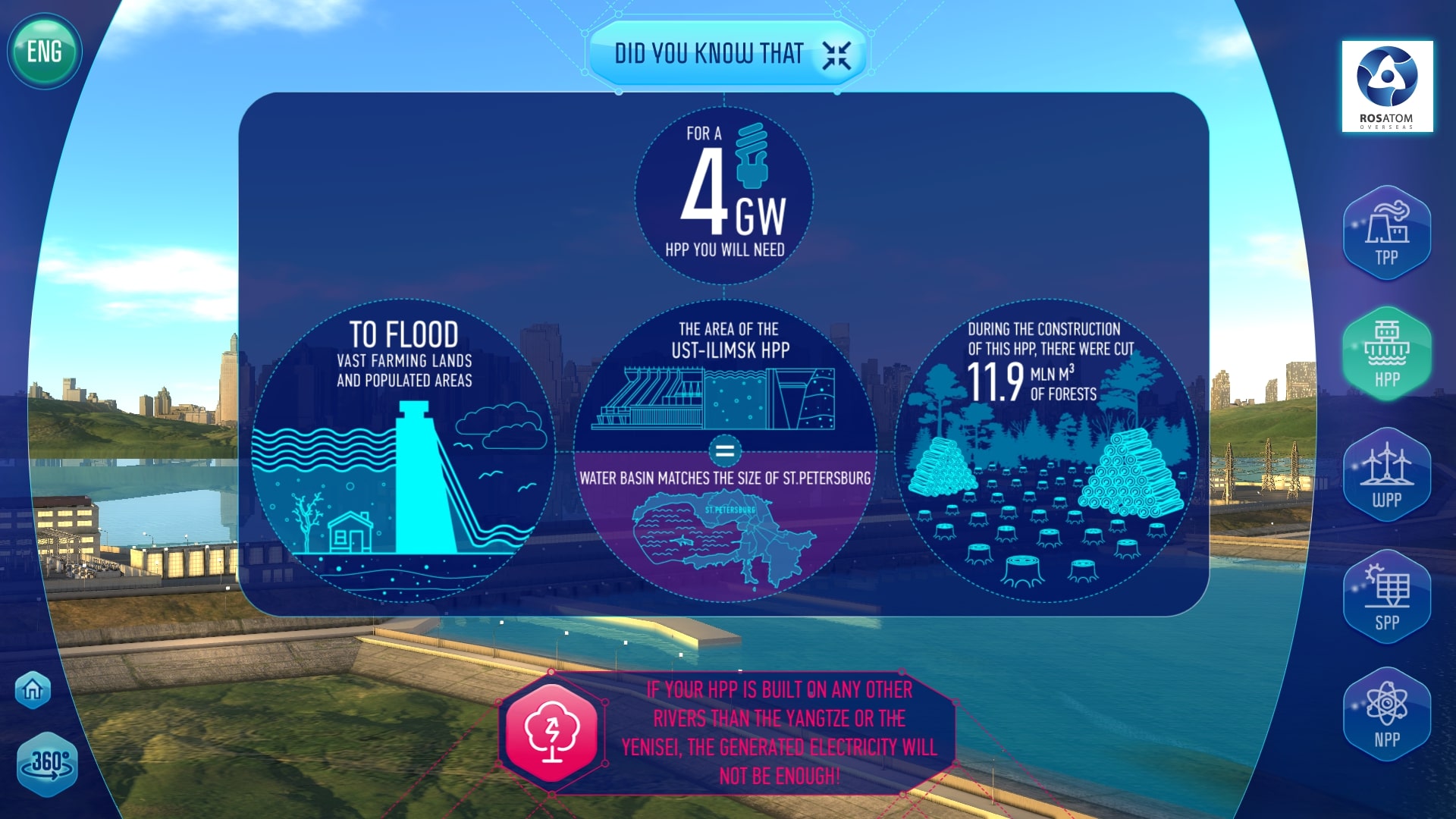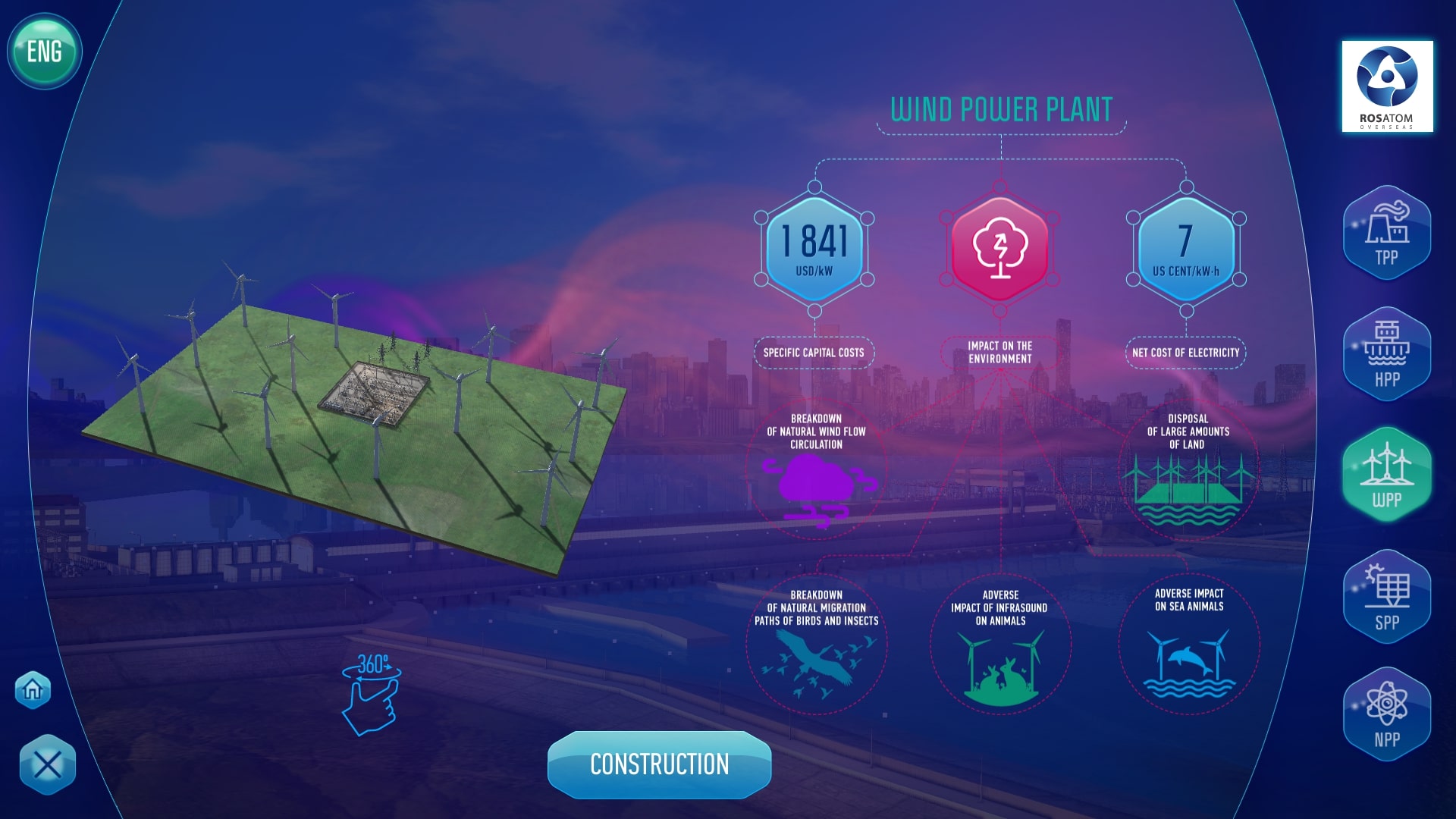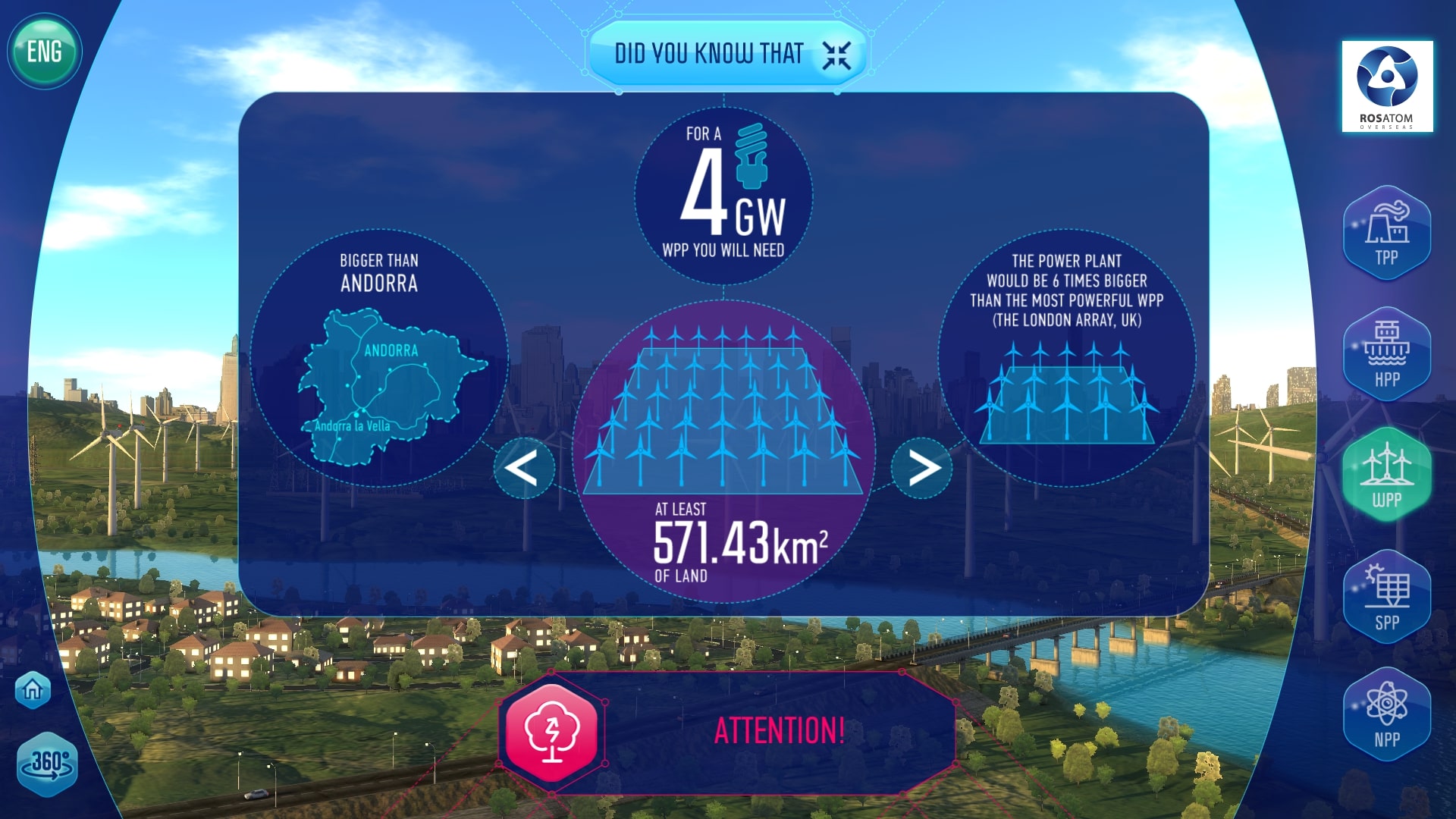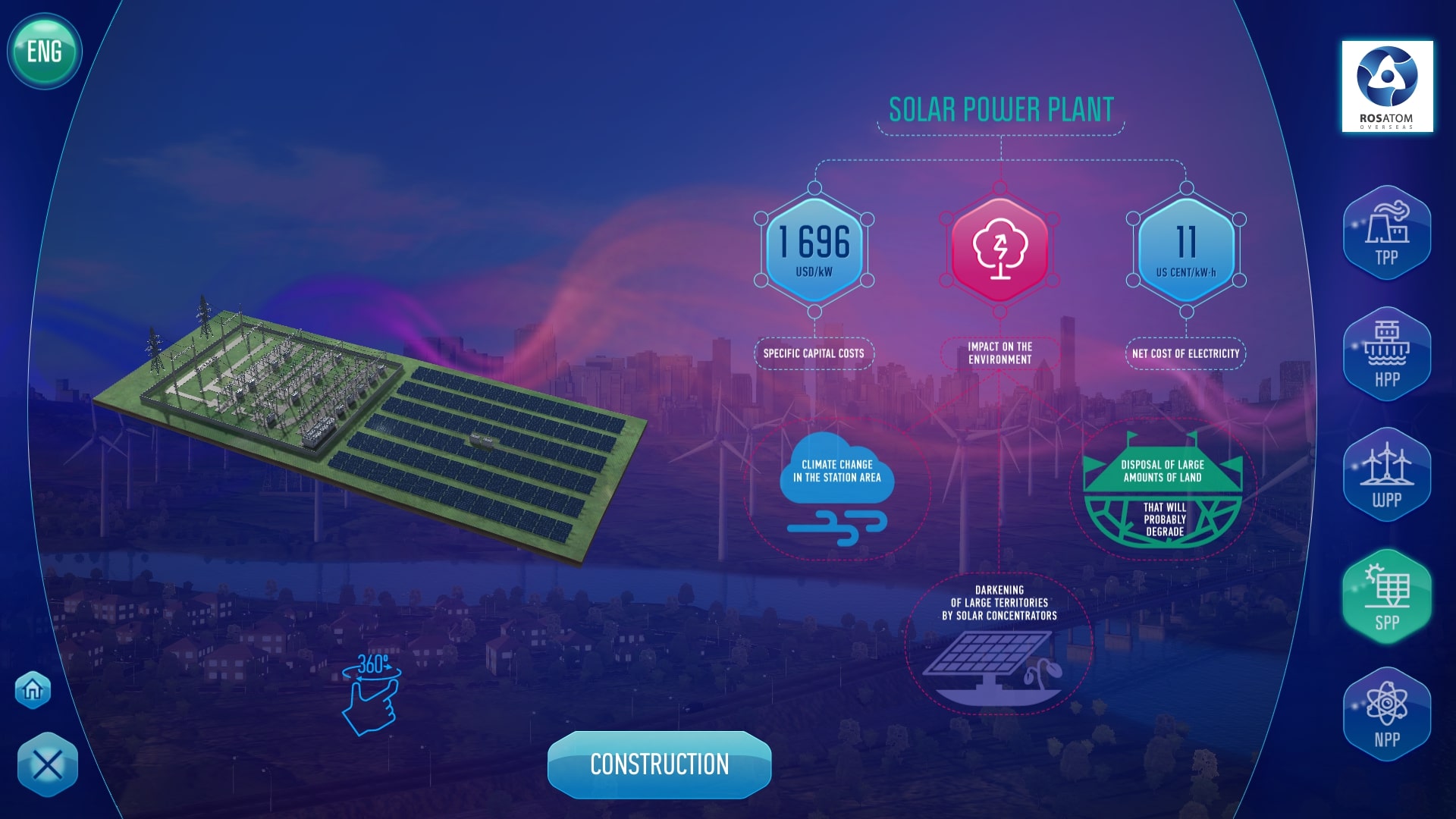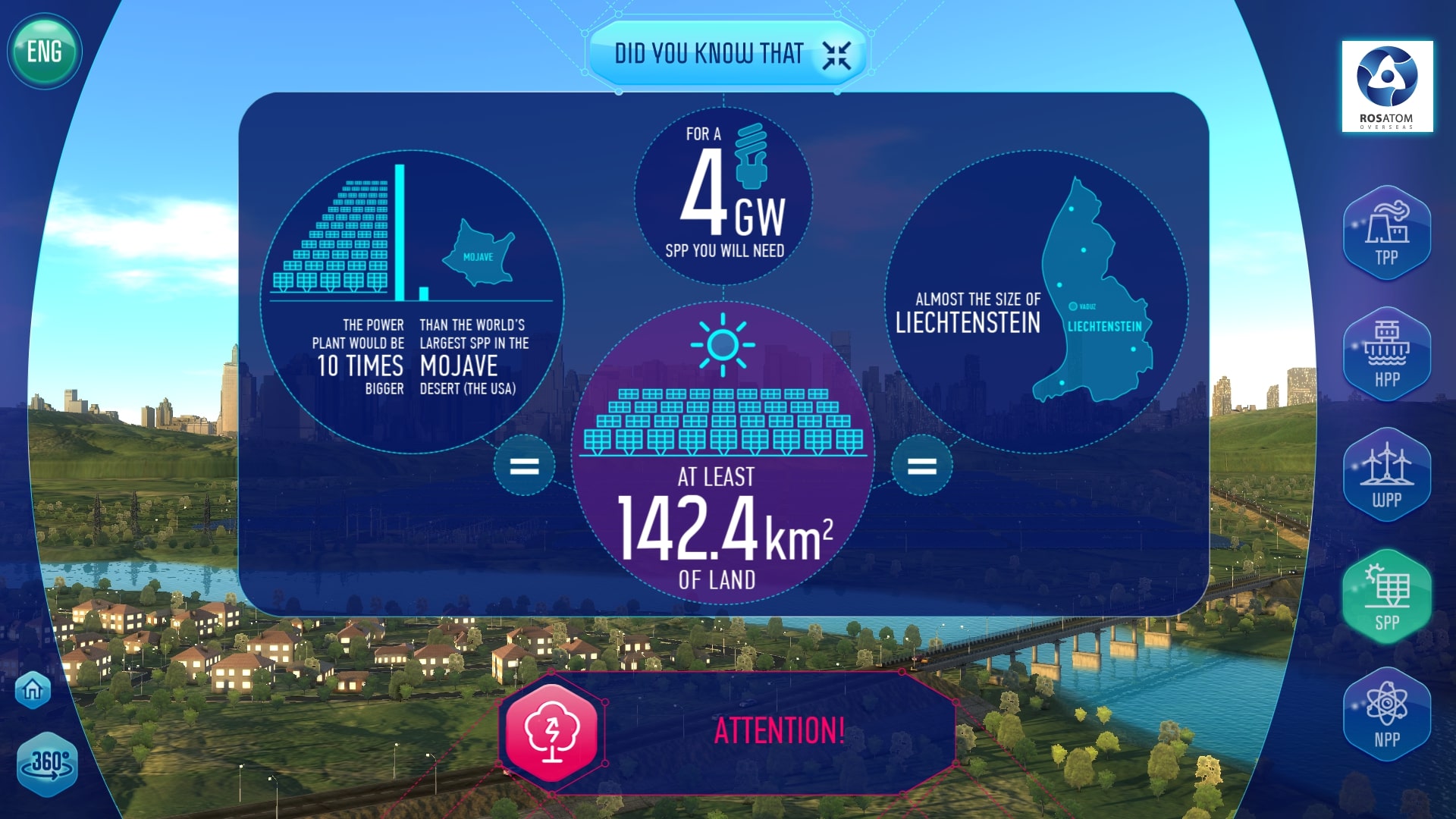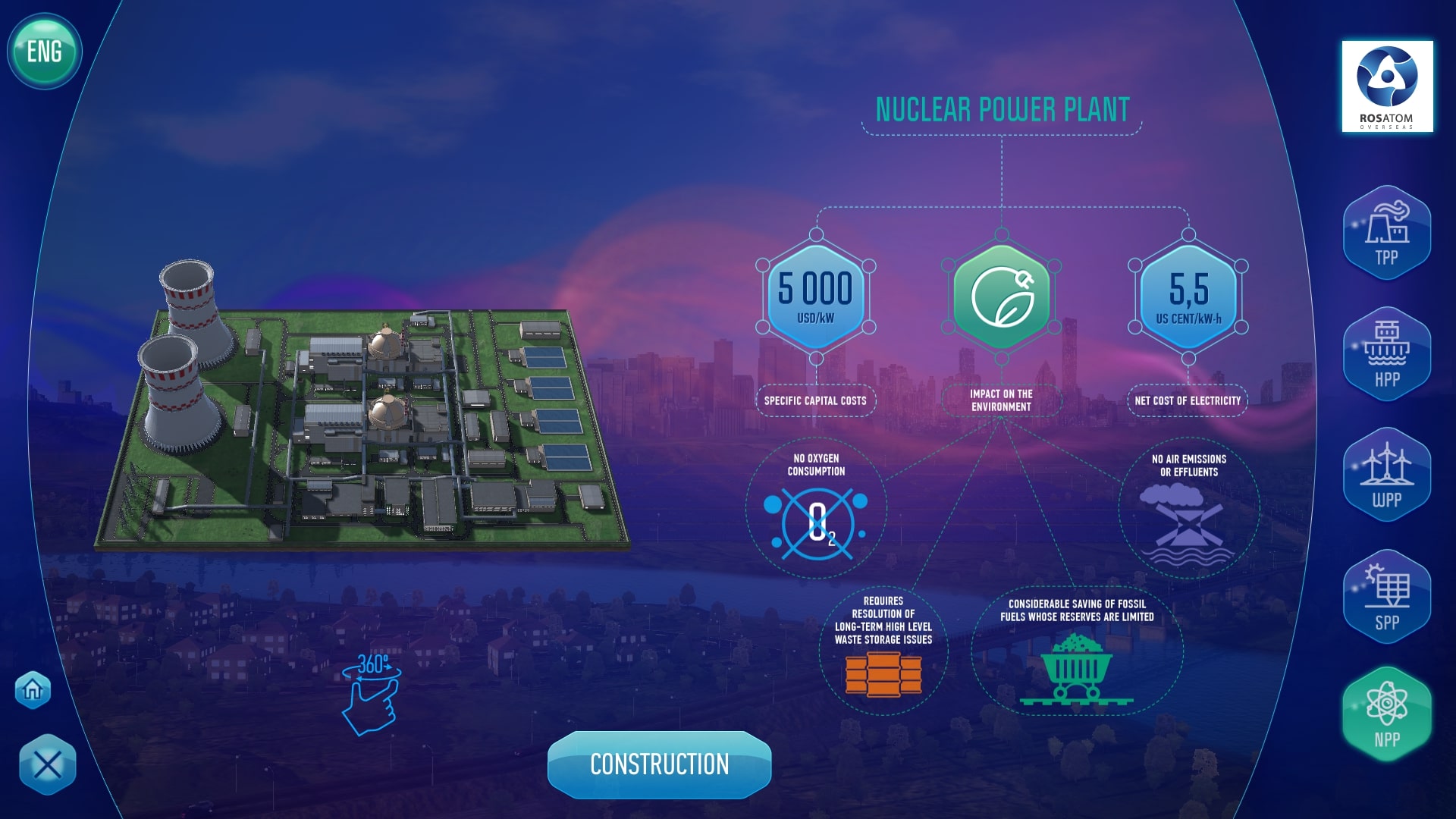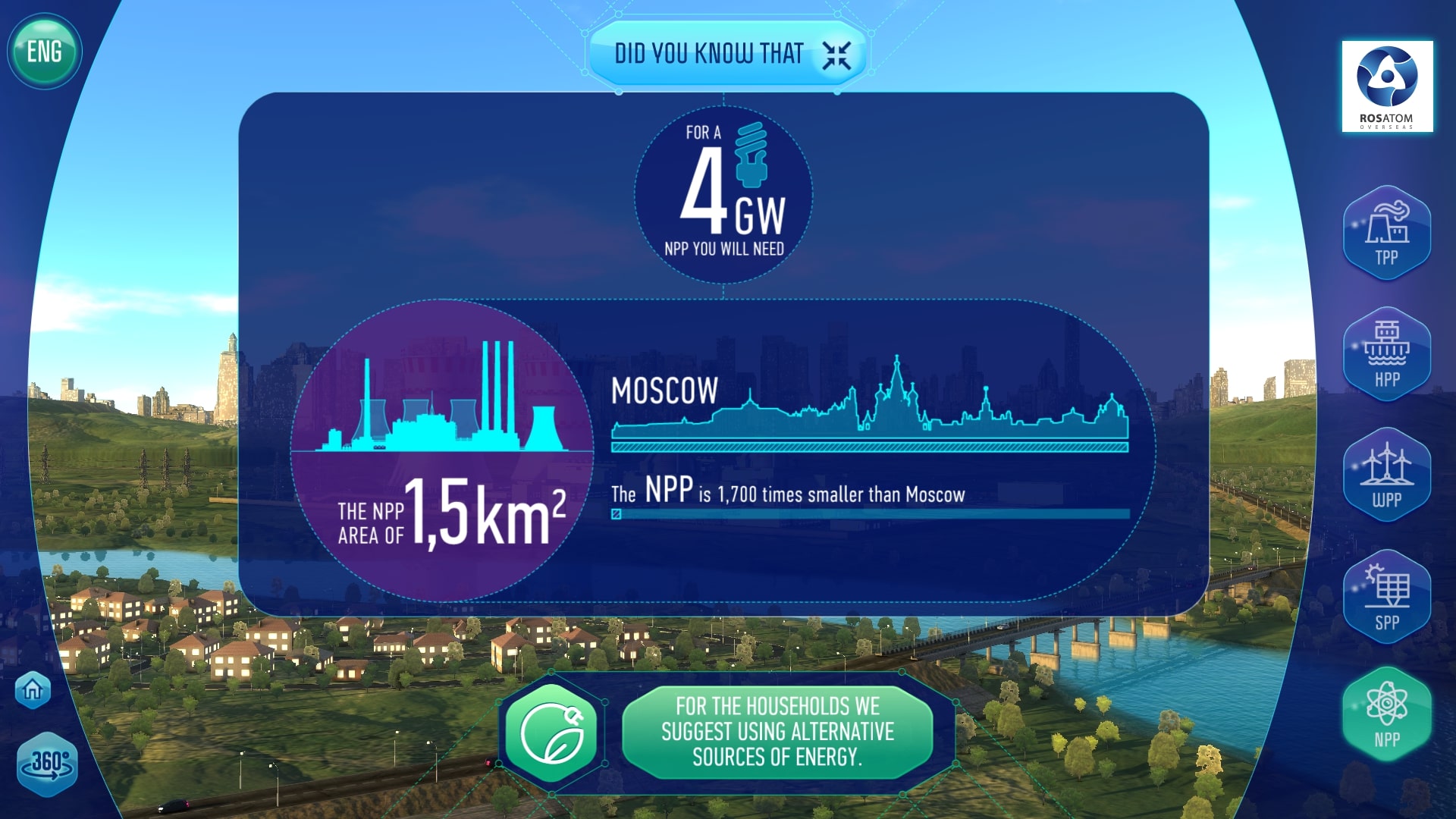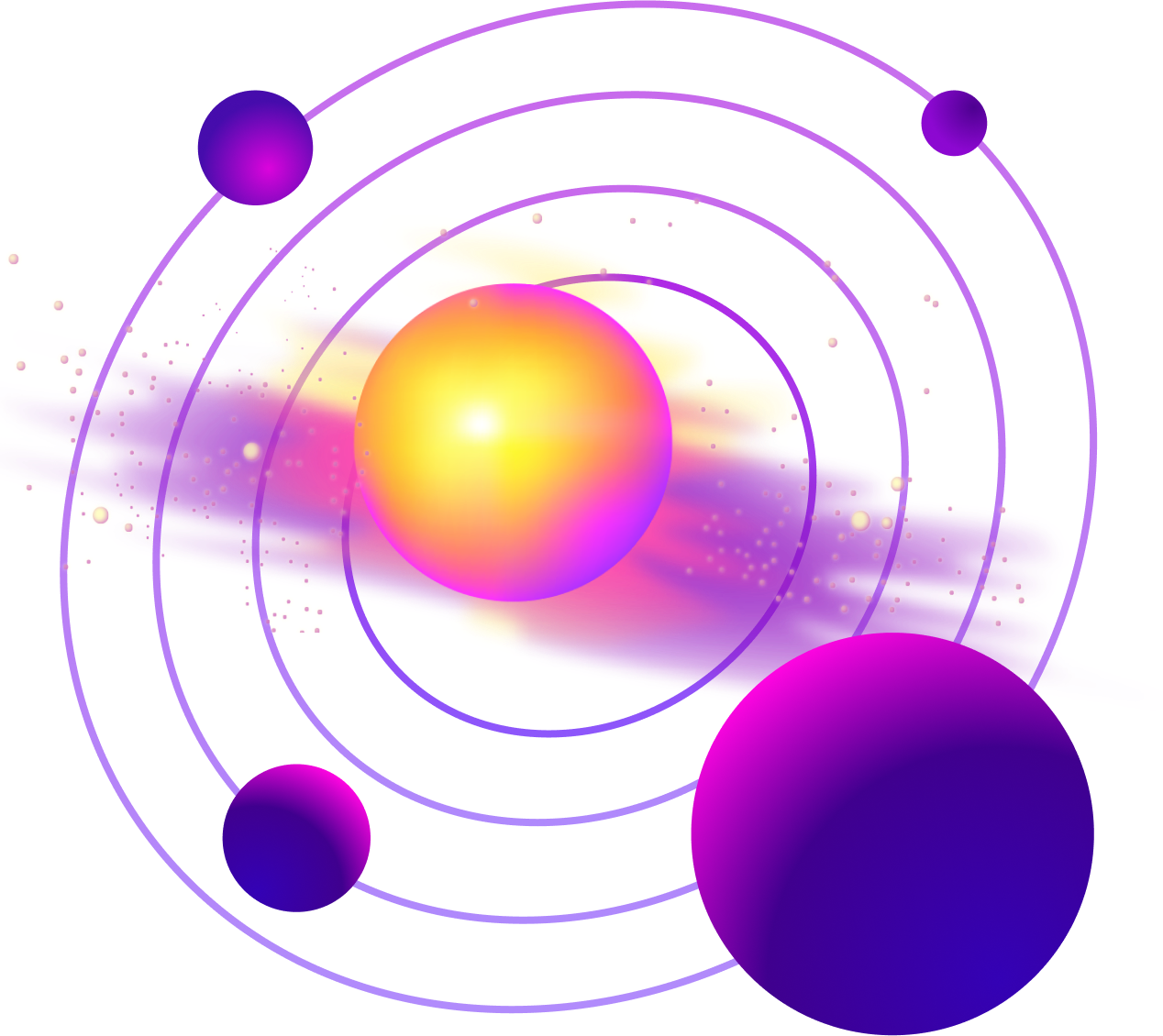 3D graphics and visual effects
We had implemented a lighting system with daily cycles. It allows you to change the time of day or night, speed up the simulation and observe cloud movement in Timelapse. Visual accuracy is provided by the Daylight System and highly detailed object modeling. Users are pleasantly surprised by detailed terrain maps, reflections based on realistic physics, simulation of atmospheric processes.
The picture is complemented by the modular illumination of the city, which which allows to light up the individual segments of the model, as well as turn on the night illumination of 3D objects — windows, lamps, car headlights, signal lights on high-rise buildings.
Multilingual interface
The application interface works in four languages: English, Arabic, Spanish and Russian.
Presentation mode
The application has a presentation mode: all five types of energy sources are recreated in the 3D layout. Depending on the type, space transforms in real time, and then the application gives you the list of pros and cons of each energy source.