Landing page for the Gritsy mobile app
Landing page of the Gritsy – social network for athletes
Even services with only mobile apps need web representation. People should be able to familiarize themselves with them before downloading software from stores. Having a site also improves the app metrics, because it gets more people who are familiar with the service and make a conscious choice.
Gritsy social network for athletes helps you learn the purpose of its creation, its philosophy, and the opportunities it provides to community members.
From start to finish, the landing page accompanies you through the project features, following the spectacular visual app style. Each small section of the gritsy.app easily tells its own story without being overloaded with information.
For instance, in the section with the main functions, a user will simultaneously learn about the social social network features and see what the different pages of the app look like.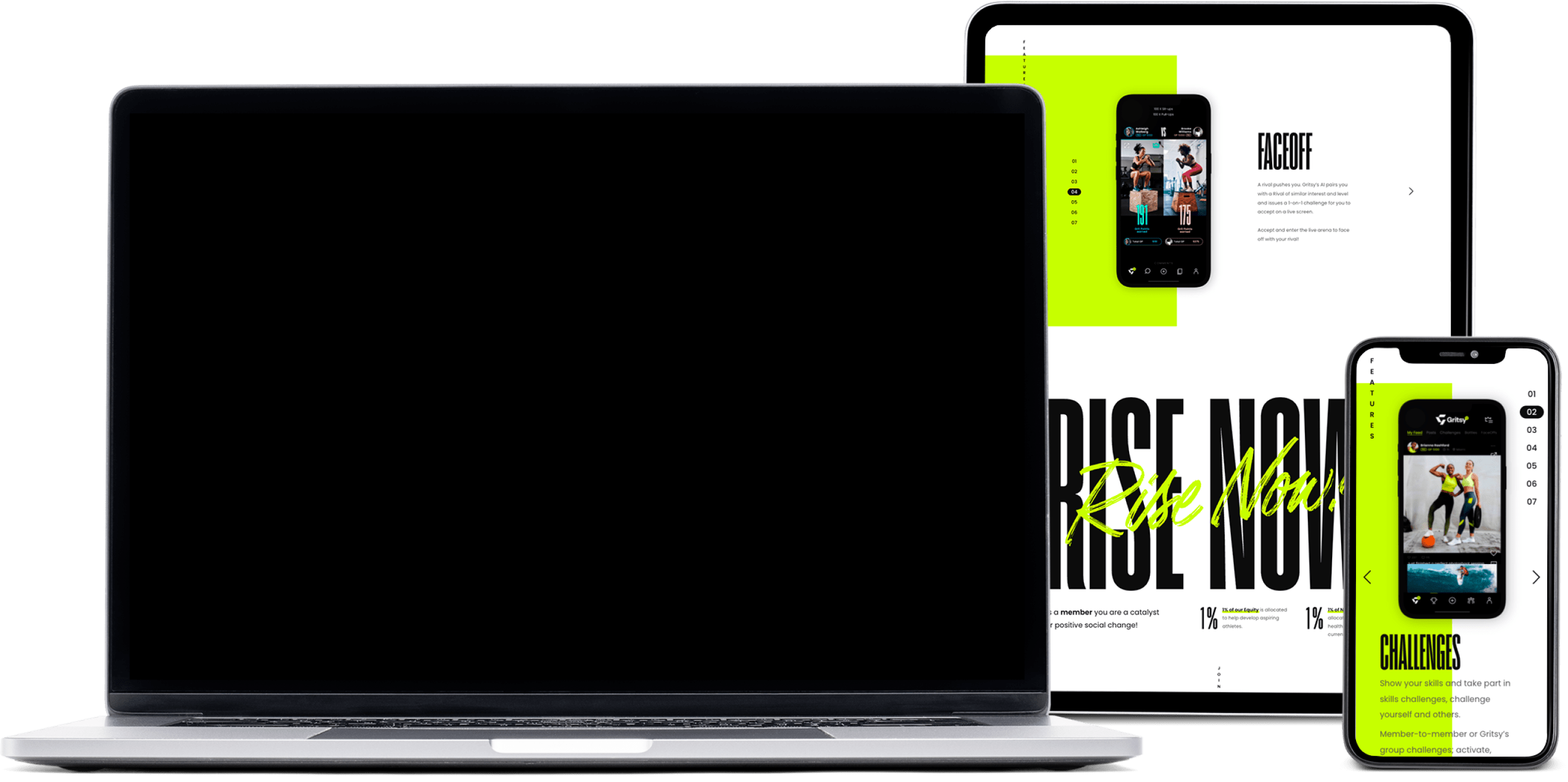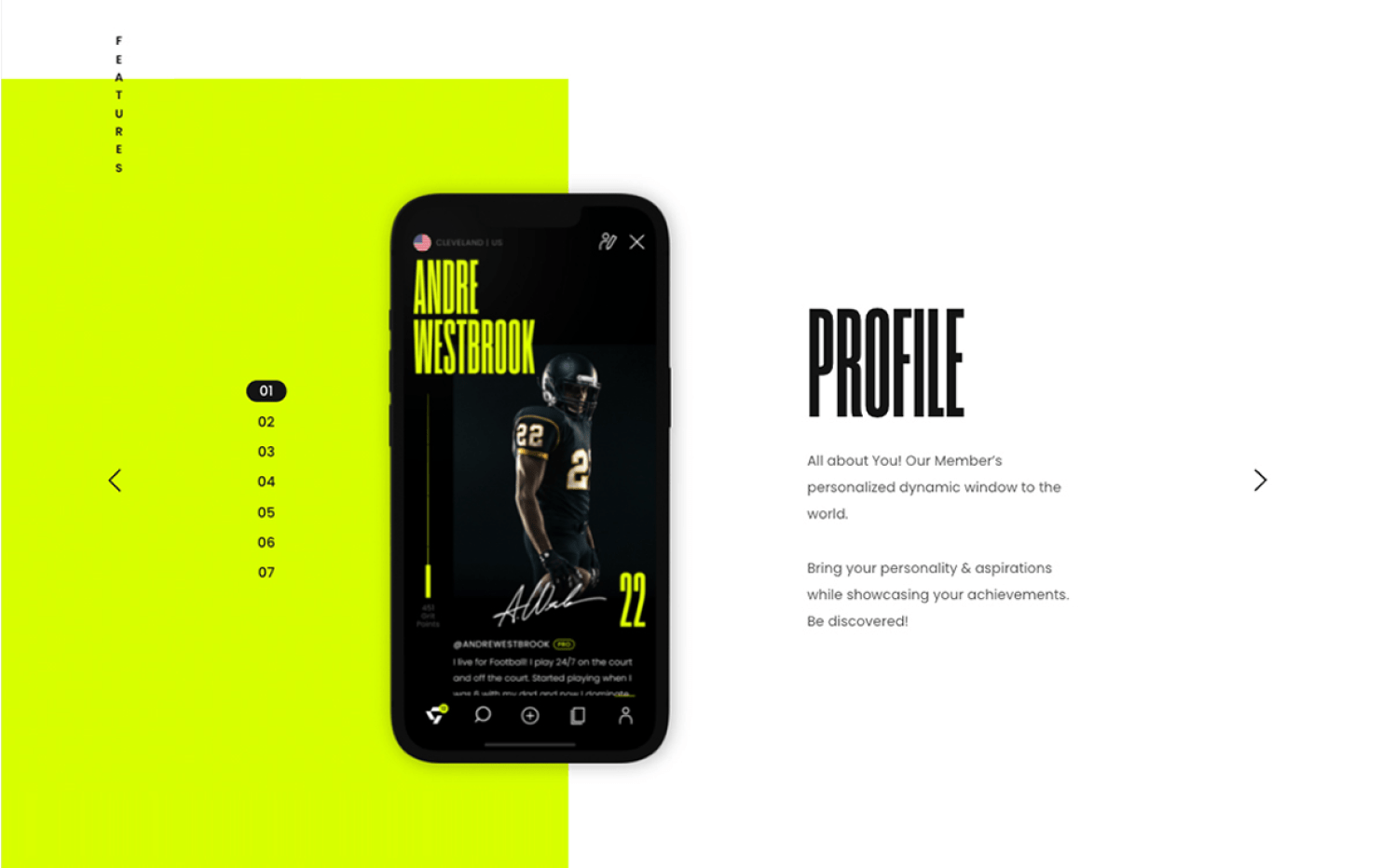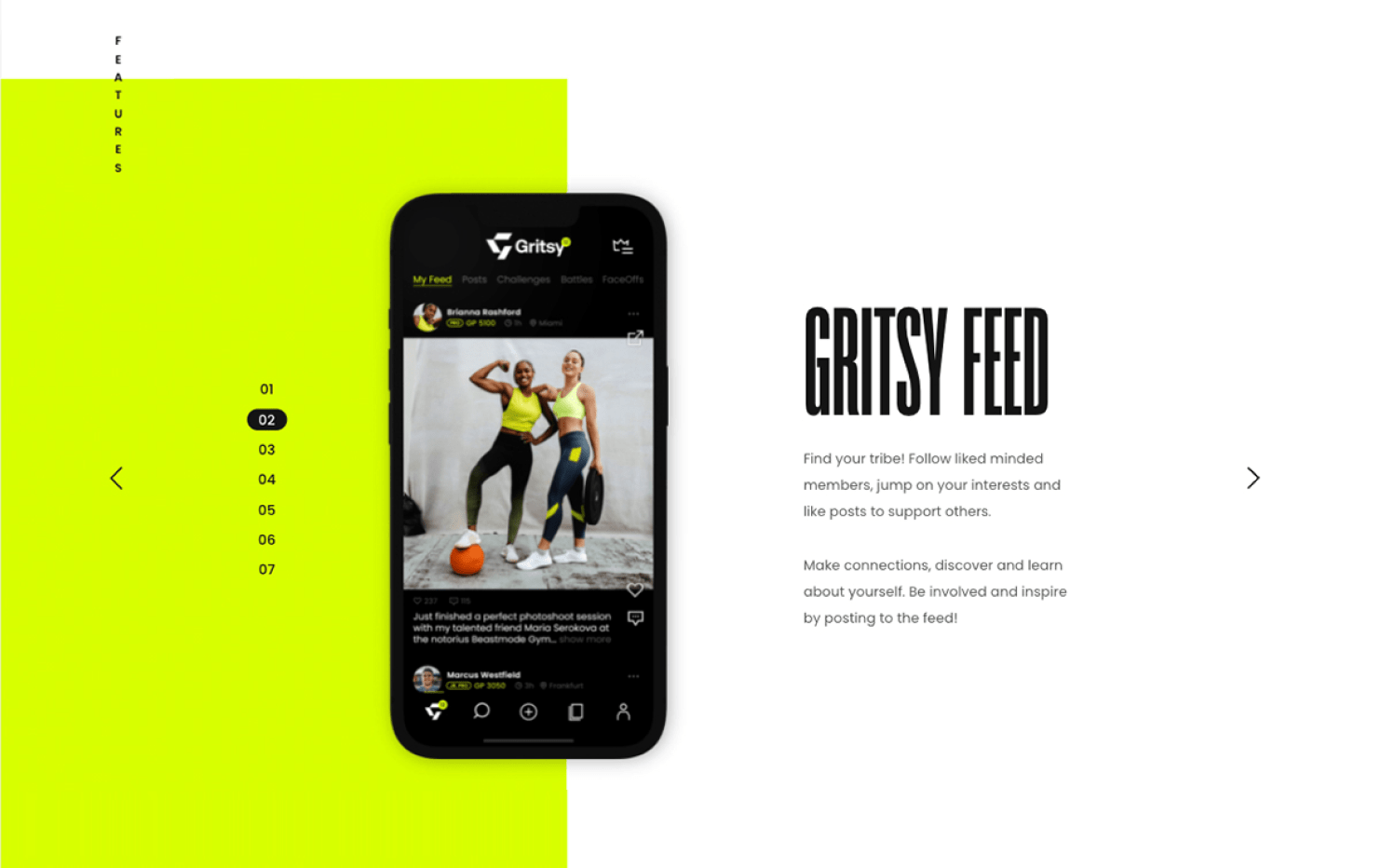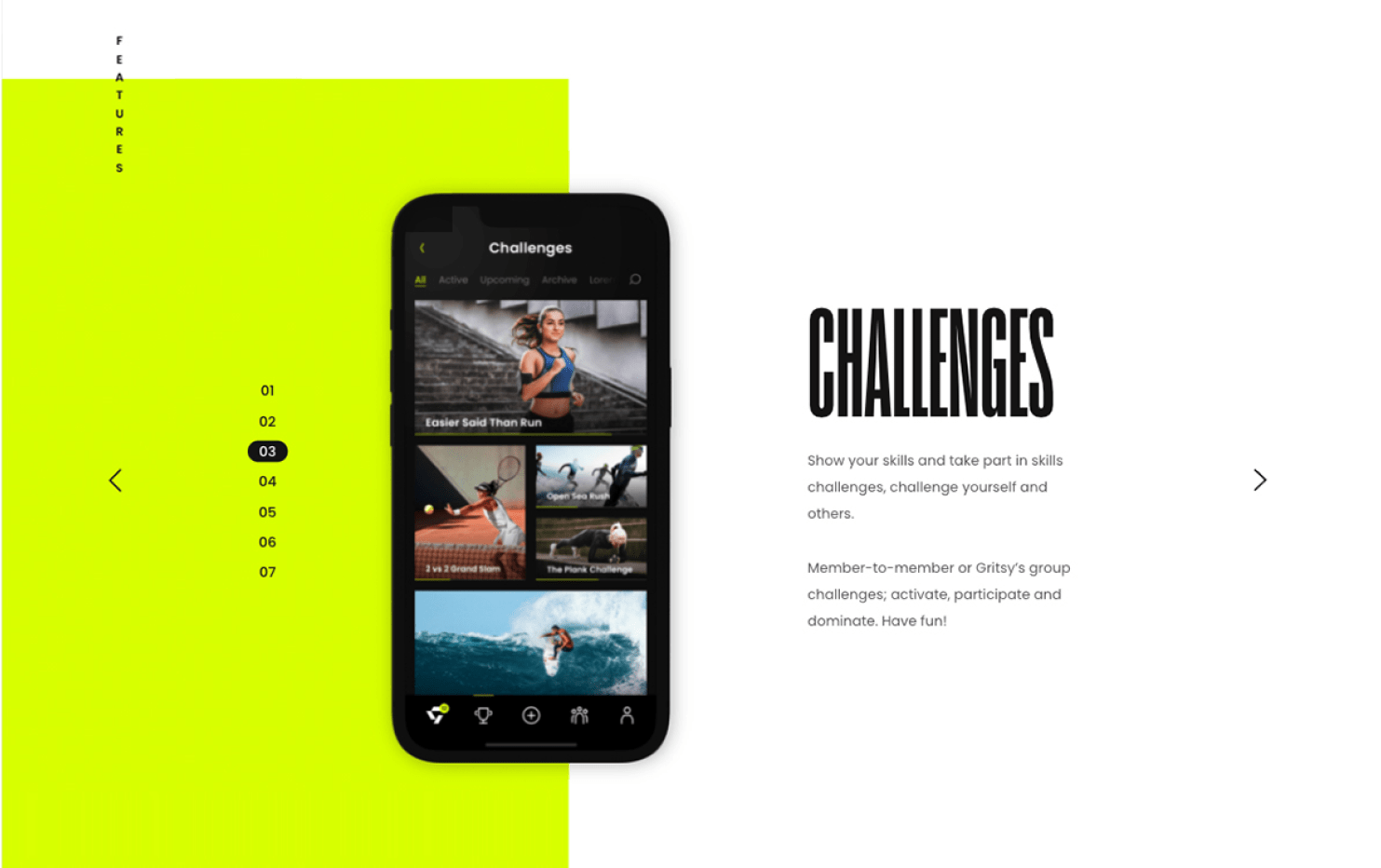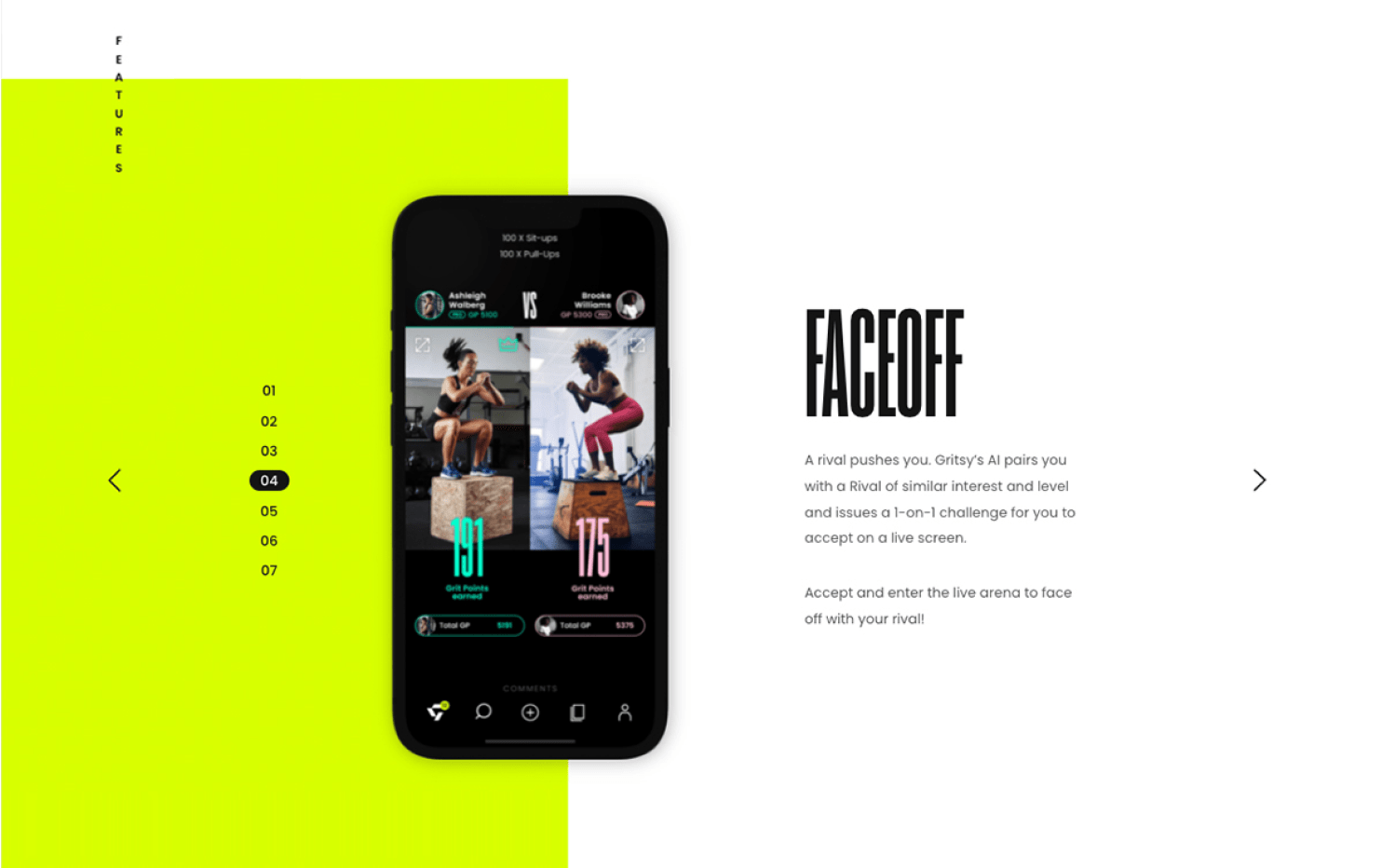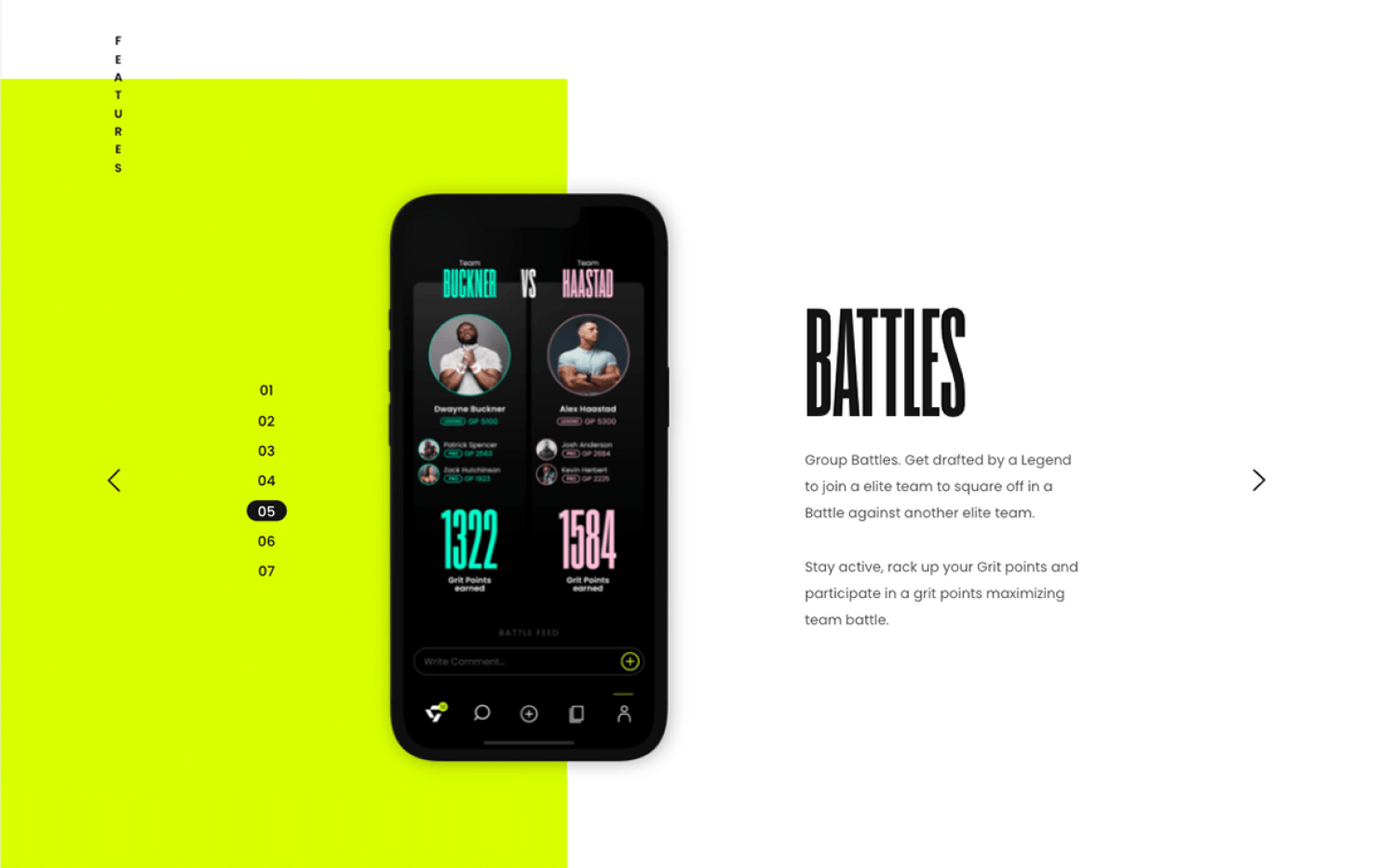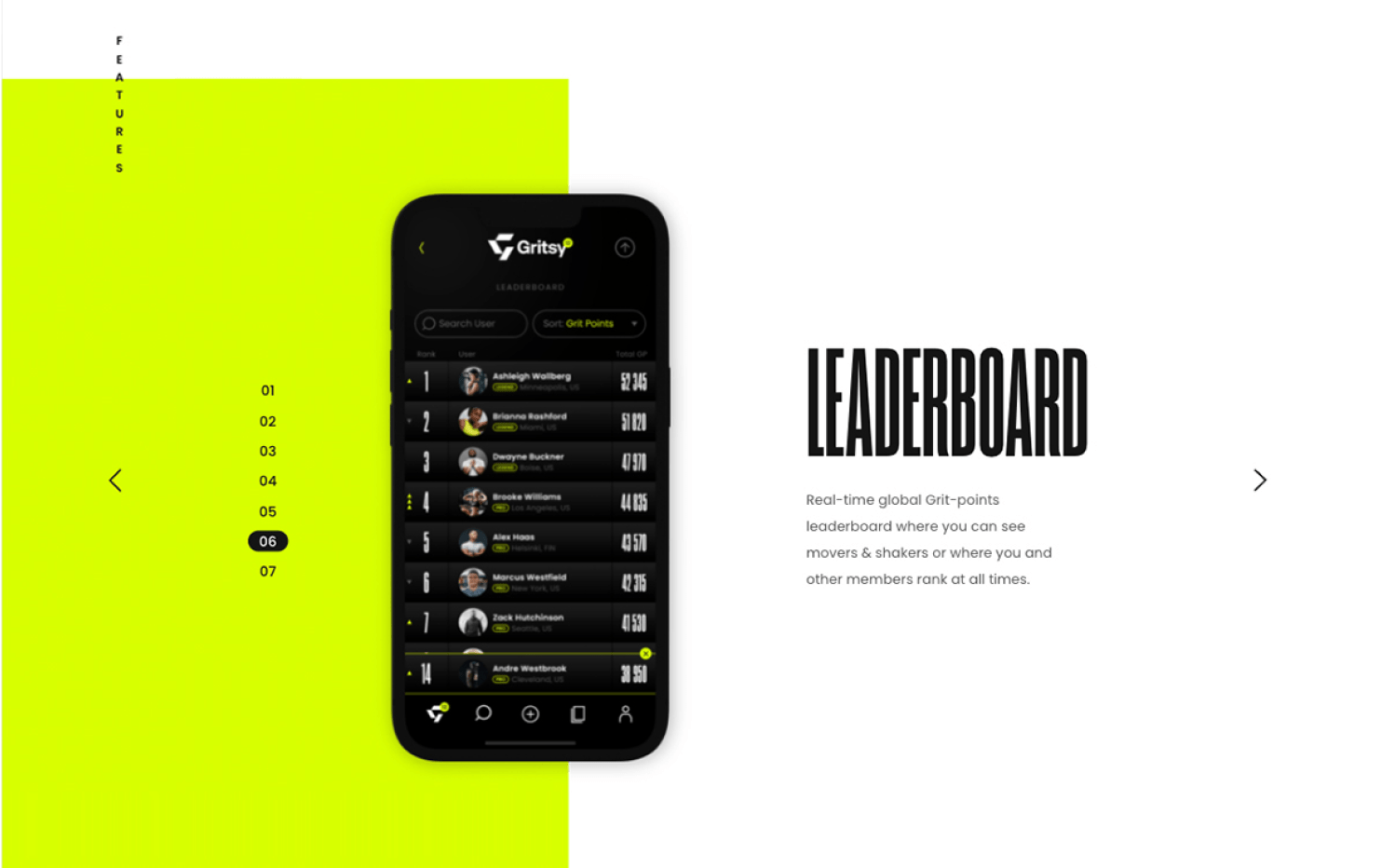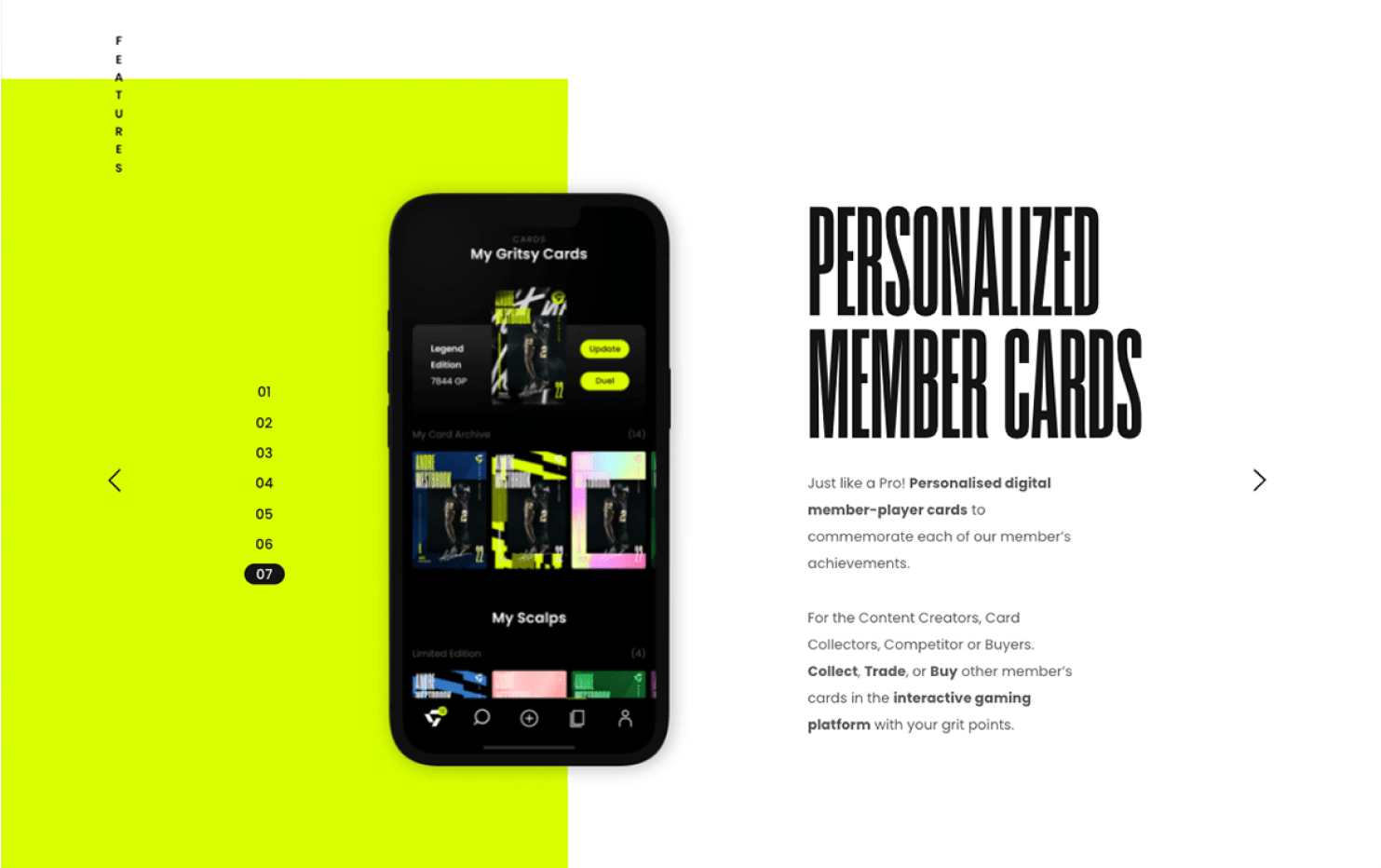 Gritsy is the business focused on important social causes, such as safe health promotion, networking and supporting professional athletes.
The company devotes part of its capital to the development of sports and to solving the problems of athletes with mental health problems. The founders of the project call mutual respect and empathy the core values of the community. Spider Group is pleased to be able to support such an initiative.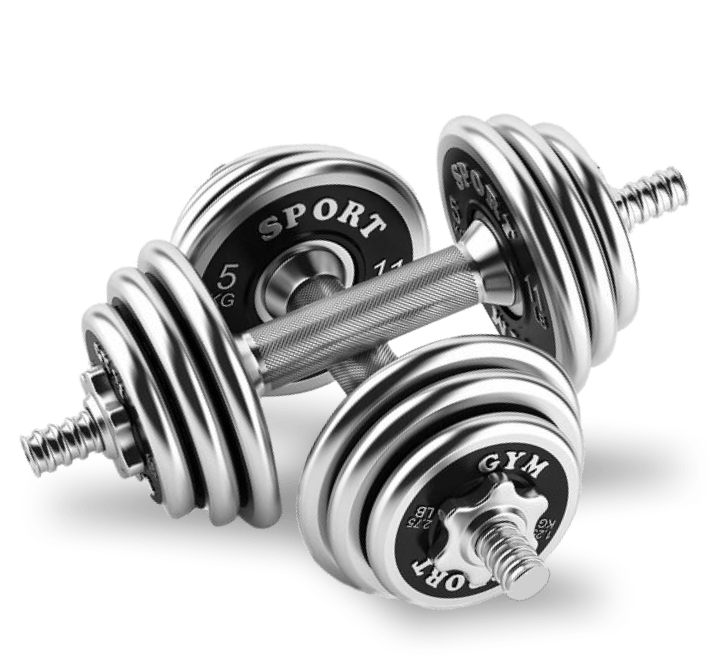 The landing guests are able to see a countdown to the app release, to subscribe to the project news and even reserve a username.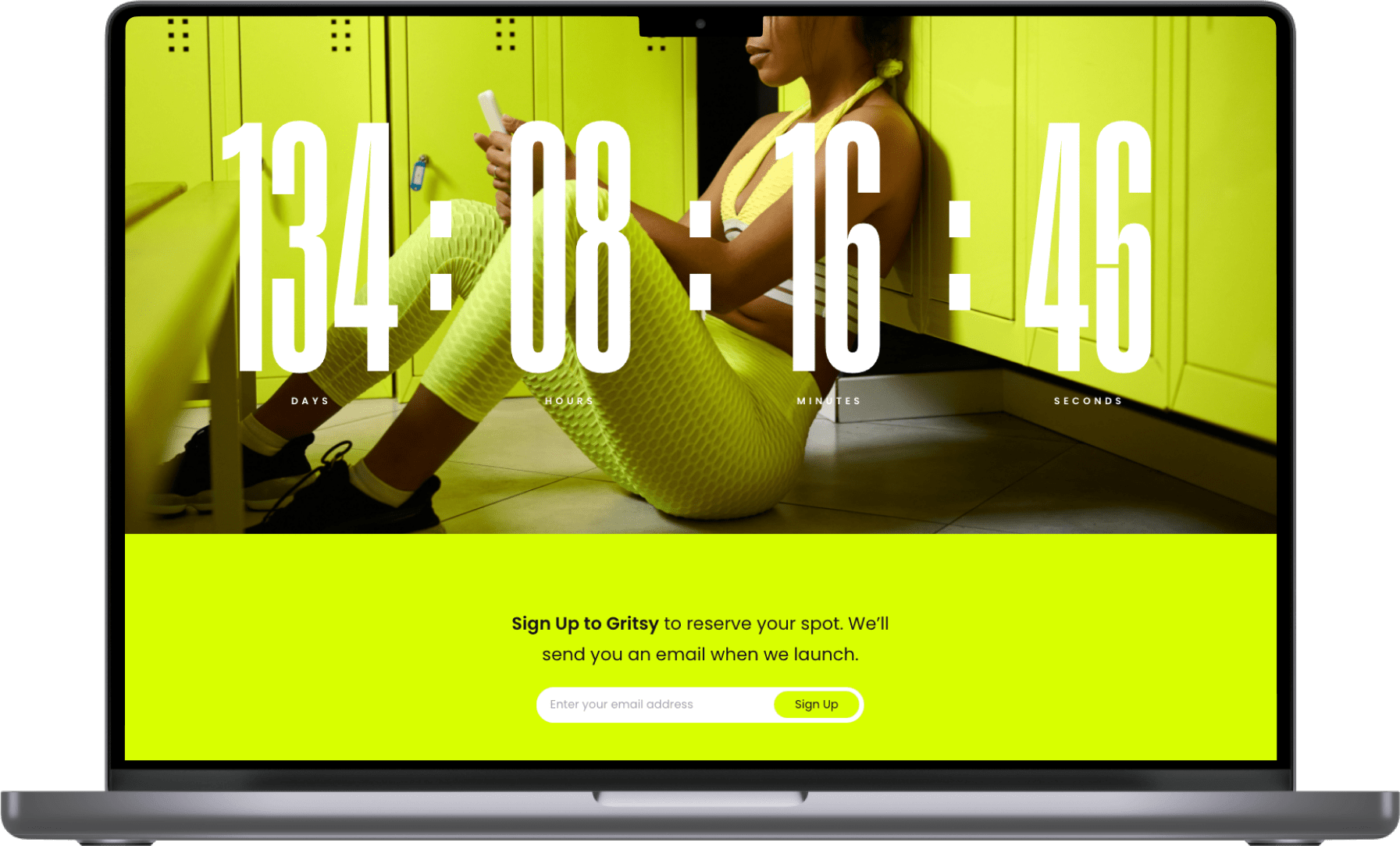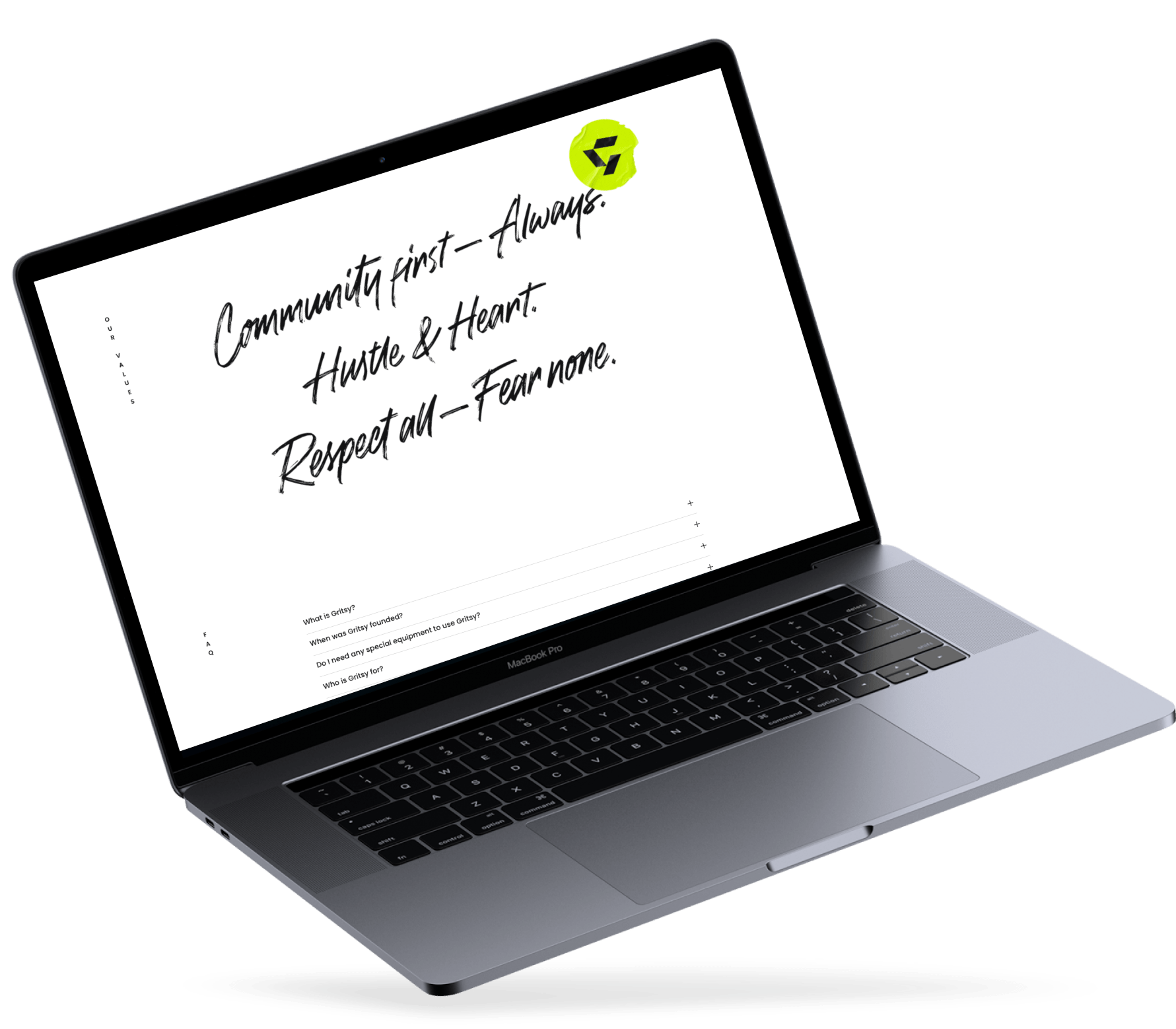 An extremely important part of the open communication with future users is the FAQ. Here the Gritsy authors talk in detail about the service through the prism of questions asked by the community.
A spacious section with a downloadable logo for bloggers and journalists, links to Gritsy's social accounts, a site map, and contacts rounds out the landing.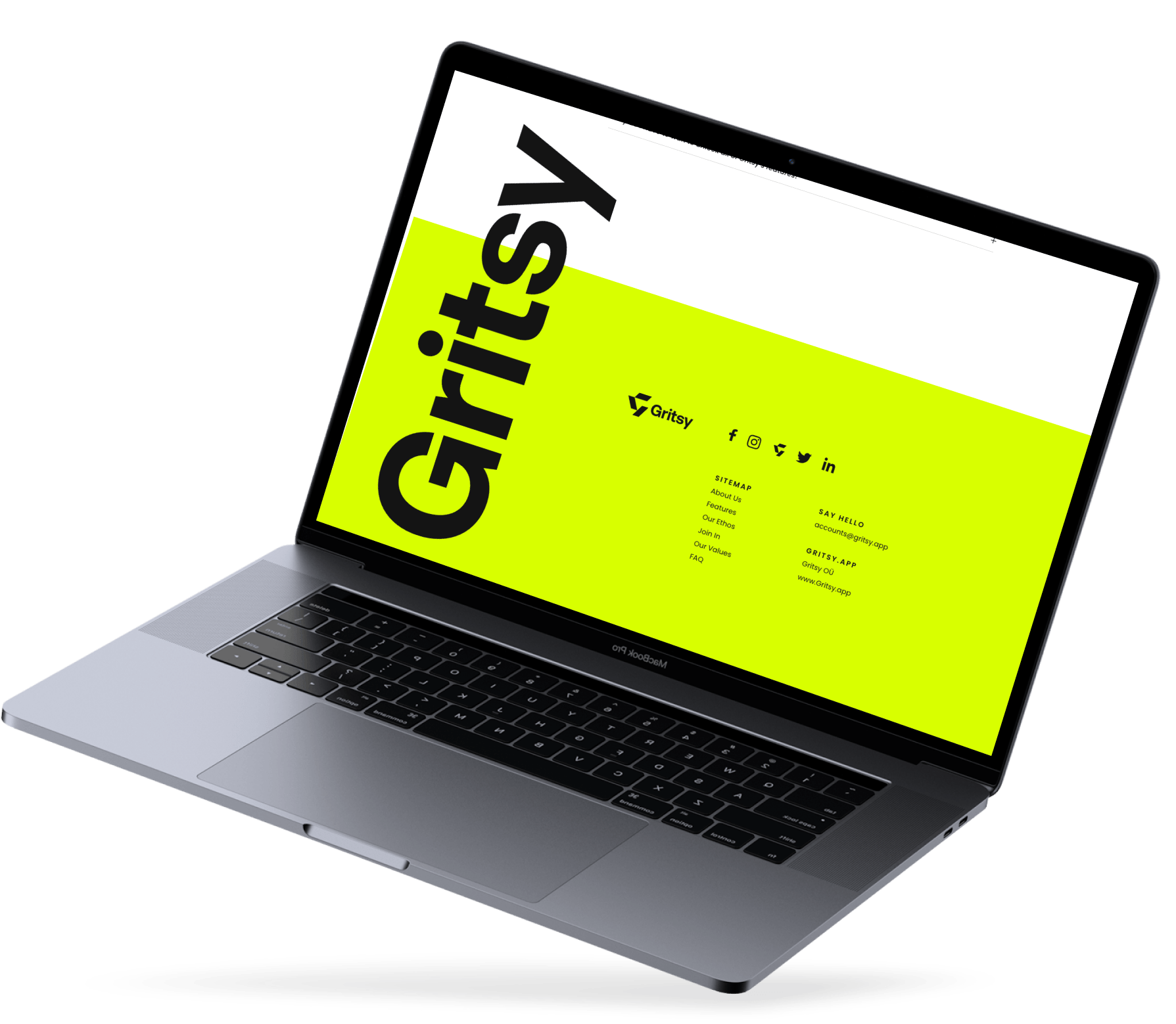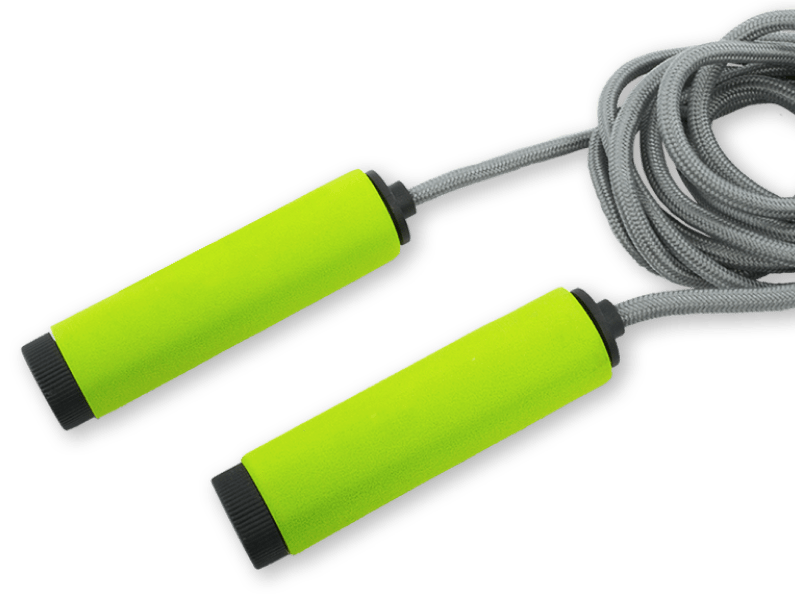 The landing's design is provided by the customer.
Fonts
Design statistics
Management — 4 hours
Frontend — 24 hours
Development team
Project manager — 1
Frontend developers — 2