Mobile application Road mutual assistance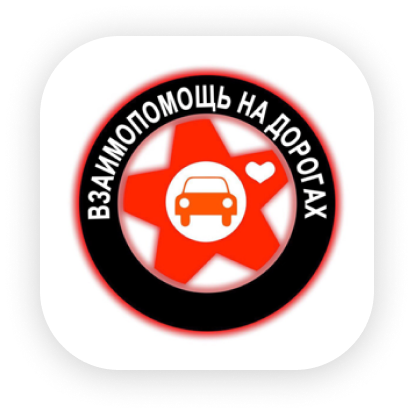 Road mutual assistance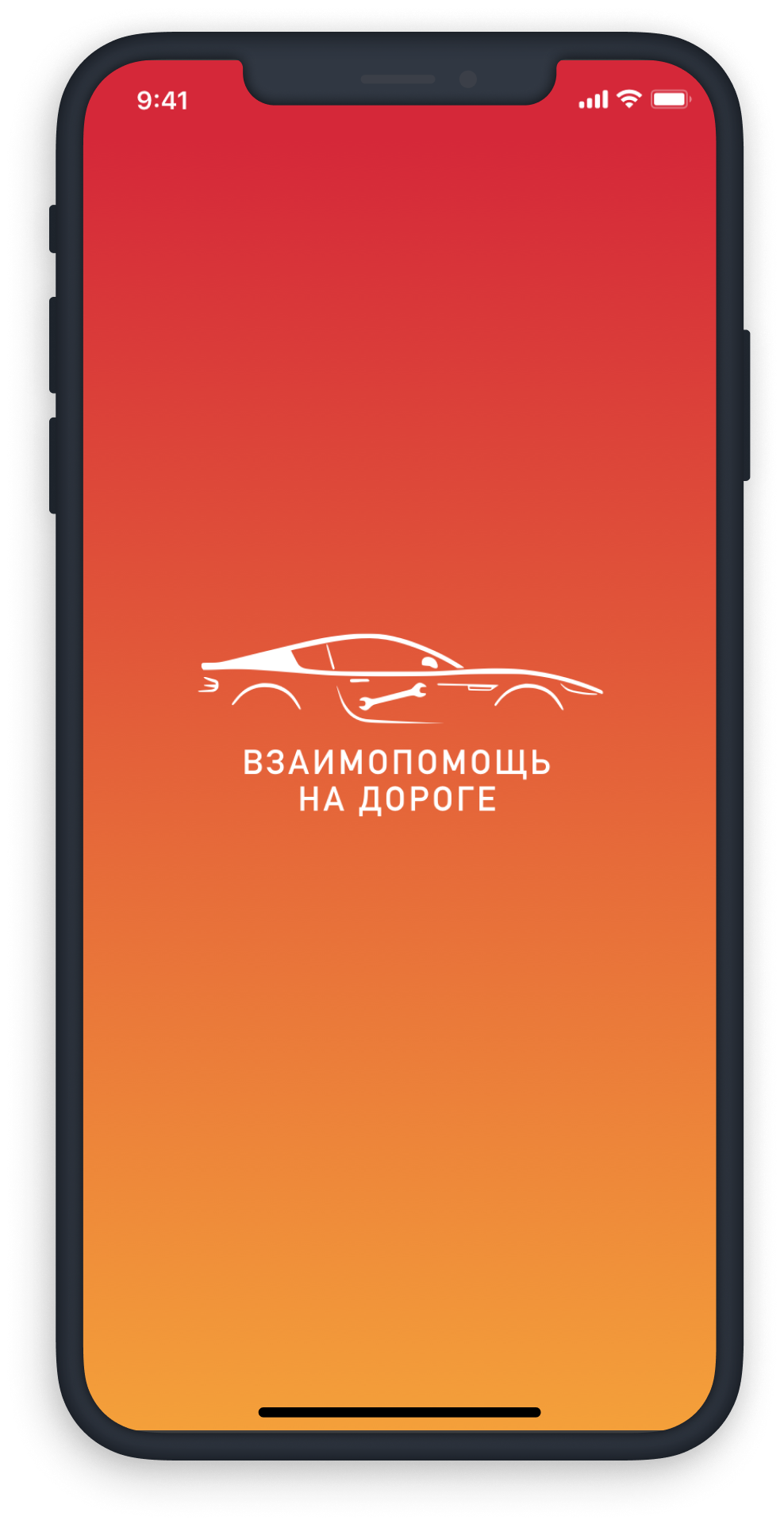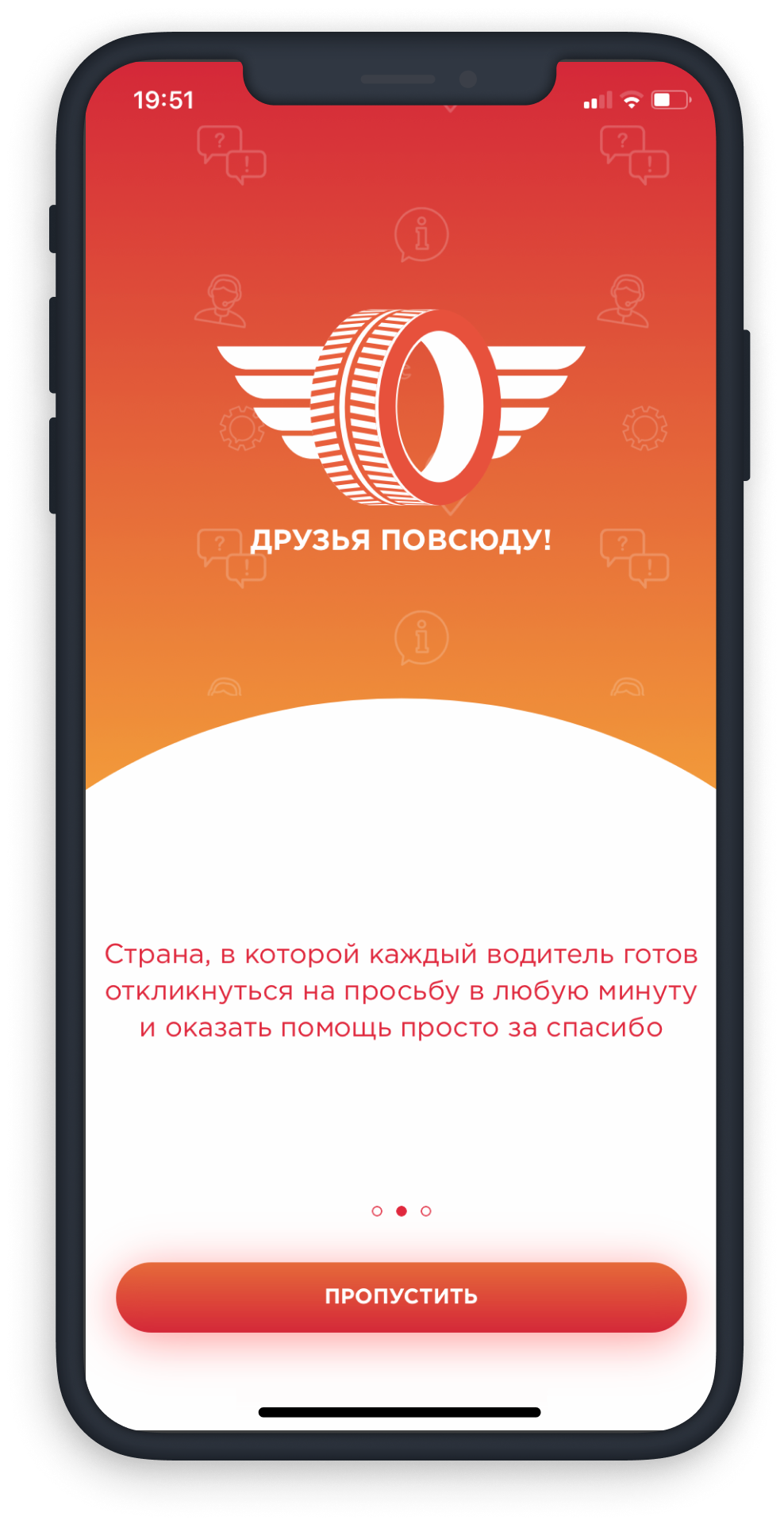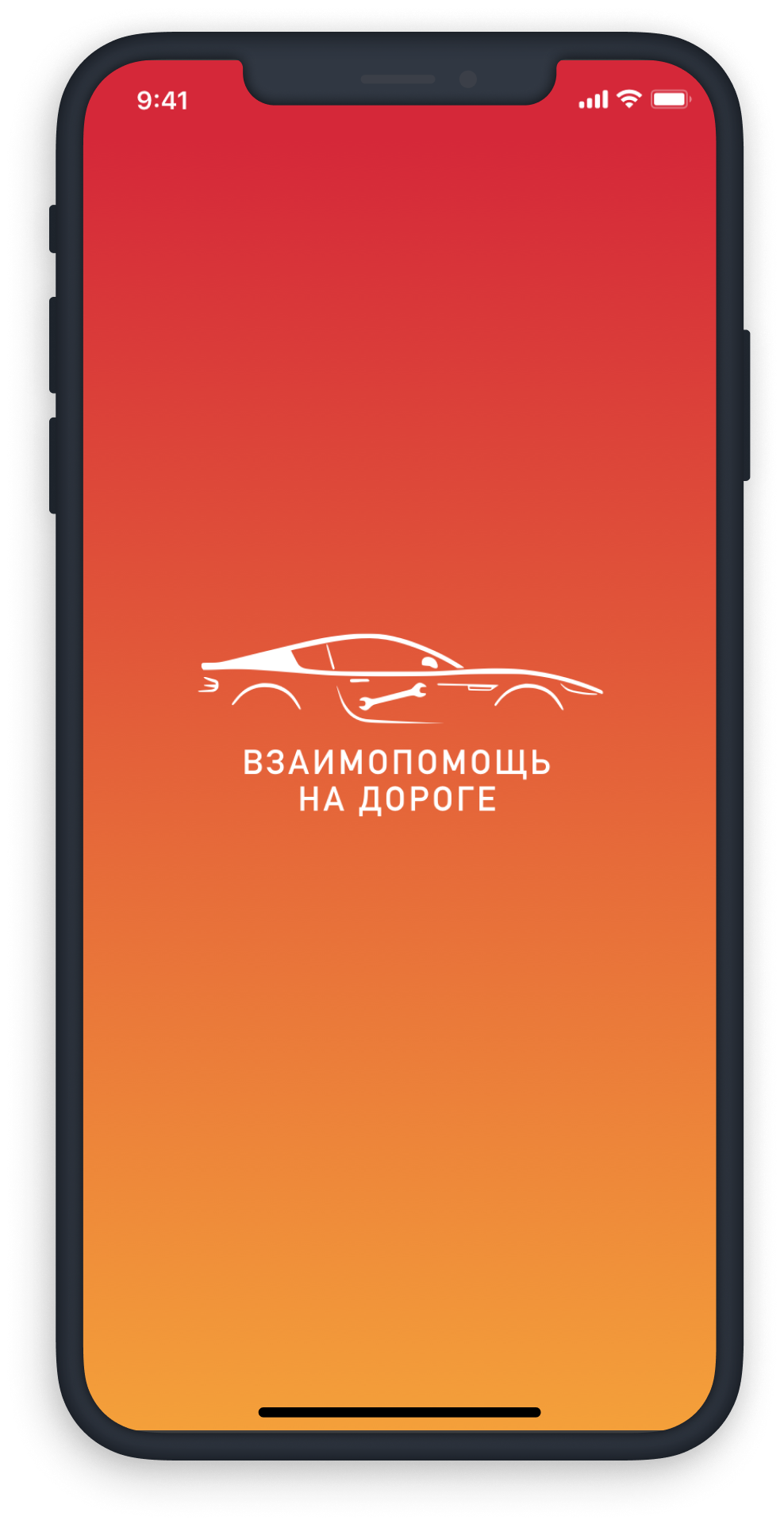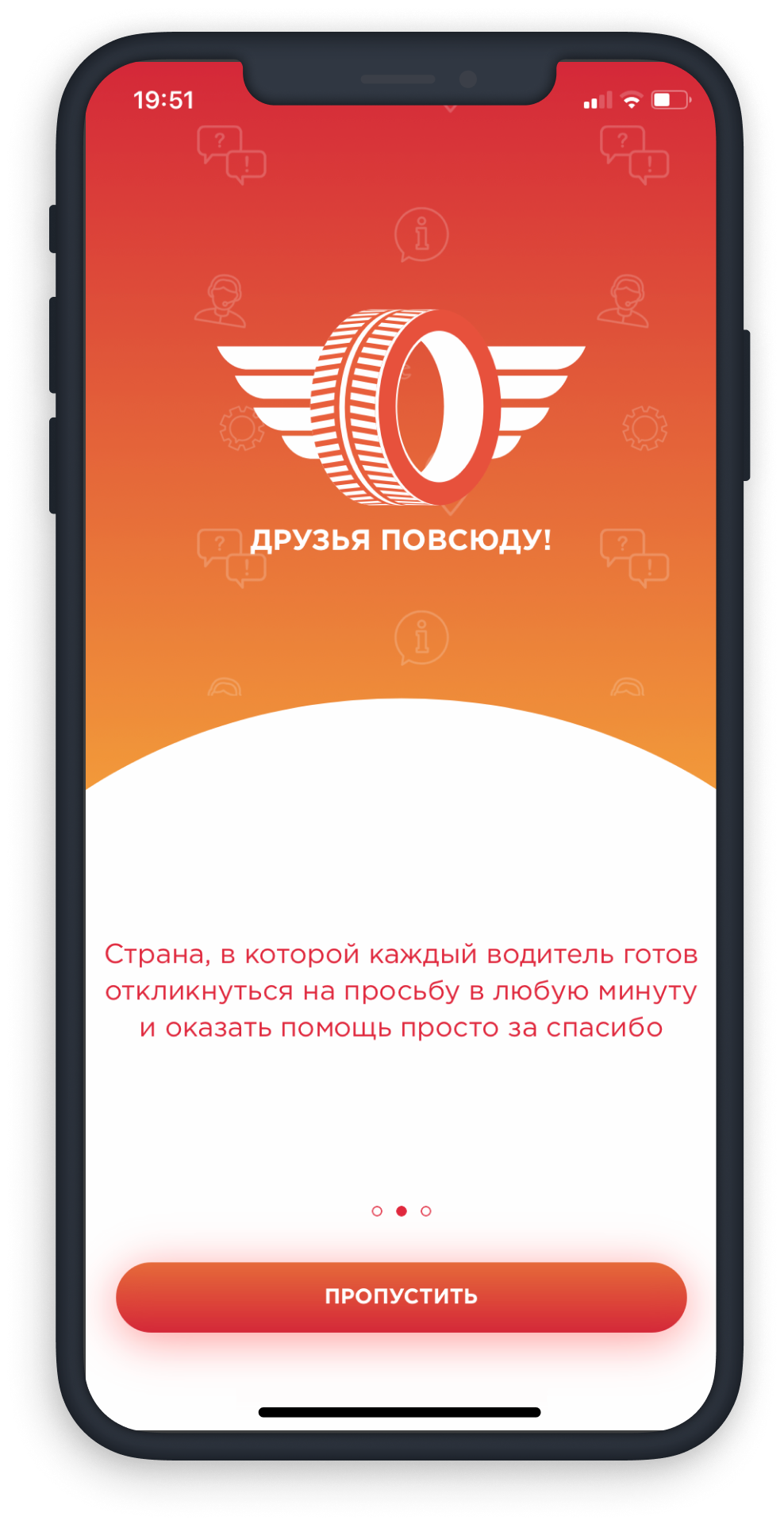 Road mutual assistance
Road mutual assistance
— is an application of a close-knit community of drivers which are ready to help each other in any situation. Flat tire? Low battery? Your car is conk out? Just describe your problem and tell the community where you are. You can get help and help other people.
The customer provided Spider Group with its own design concept, which formed the basis of the application design. Our developers have implemented the software part, integrated all the necessary API solutions, created apps for Android and iOS. They also supporting these apps to the present.
Safety
Road mutual assistance brings together good drivers through Russia. Each user registers with a cell phone number and is verified for compliance with the entered data. This ensures the safety and ethics of cooperation.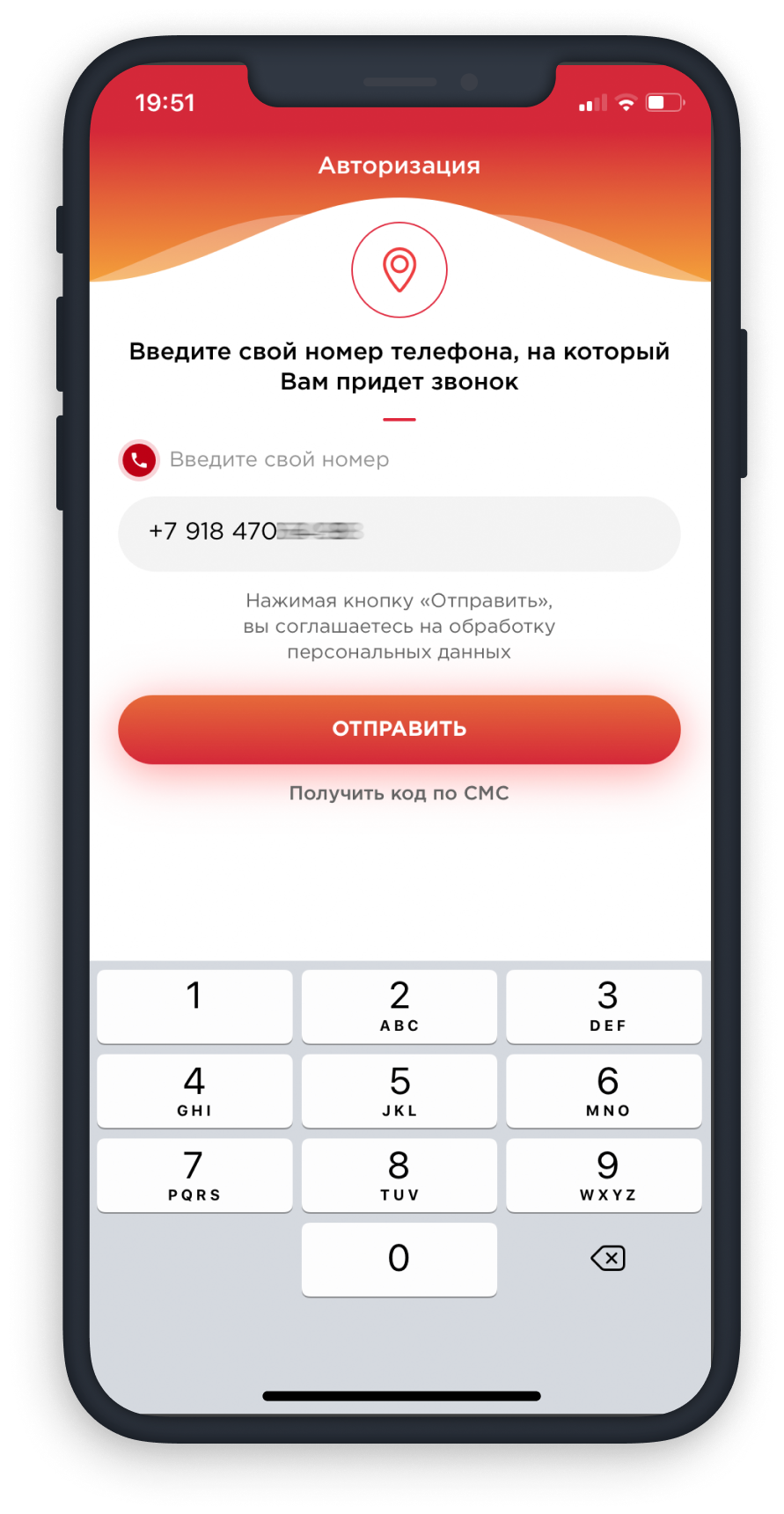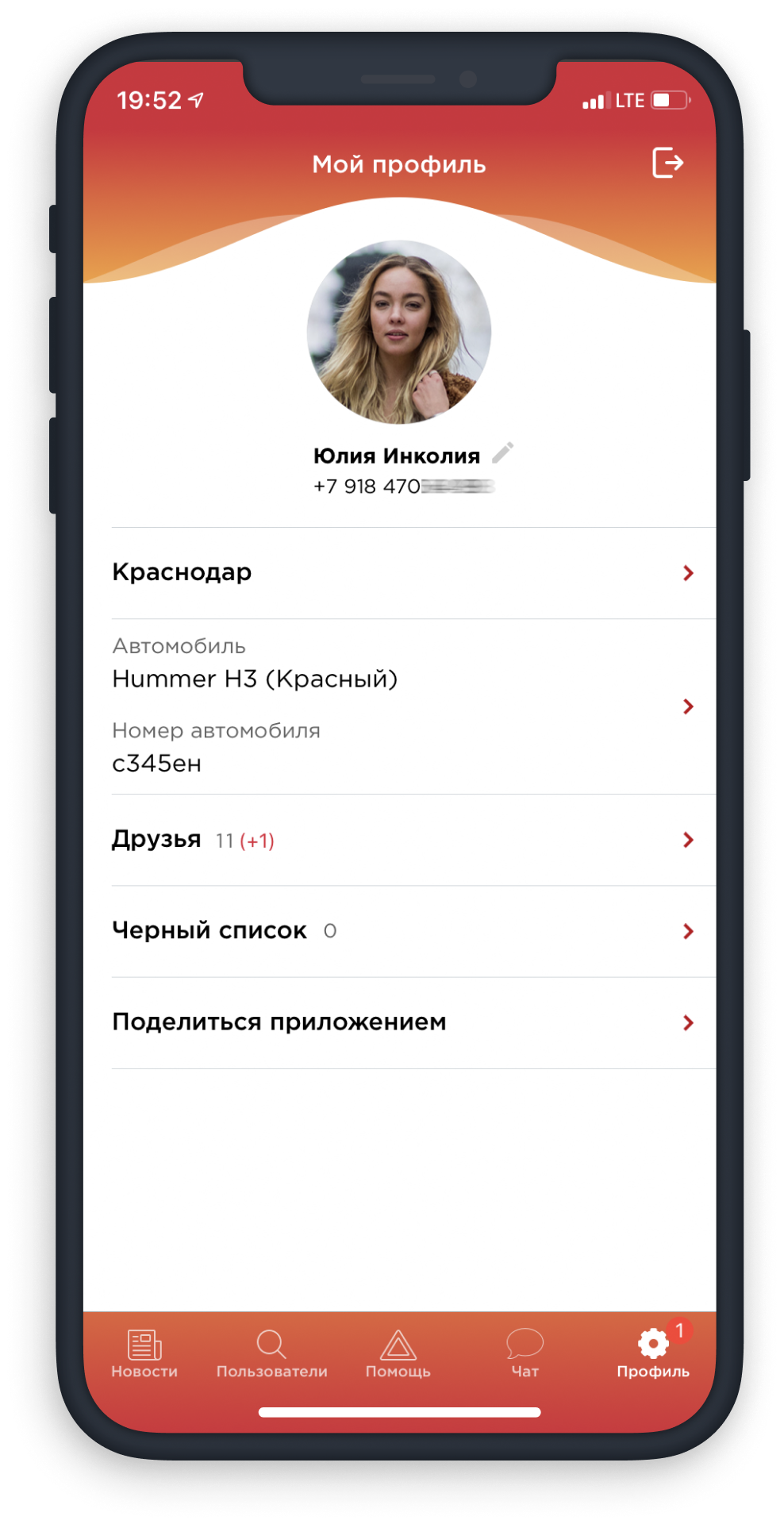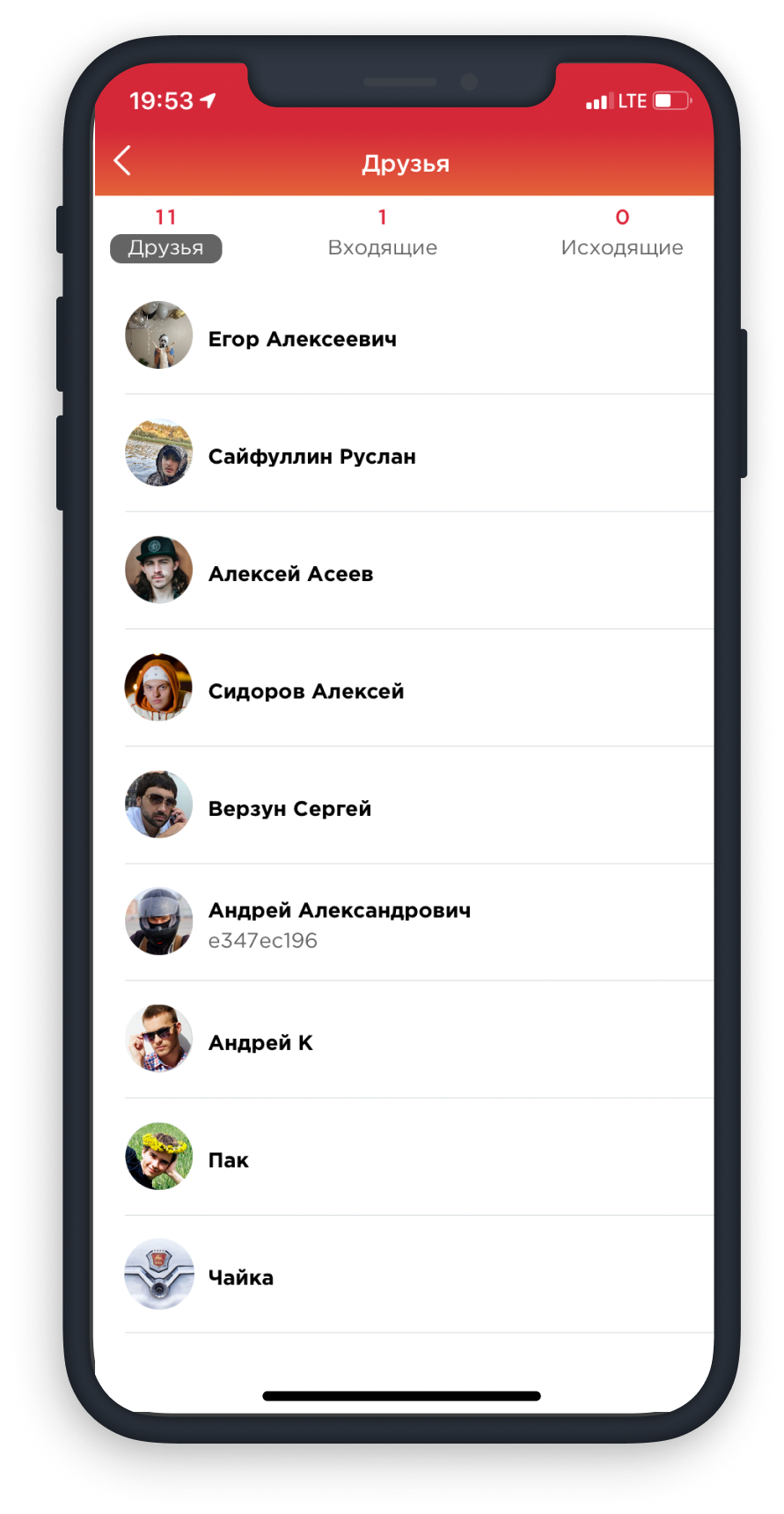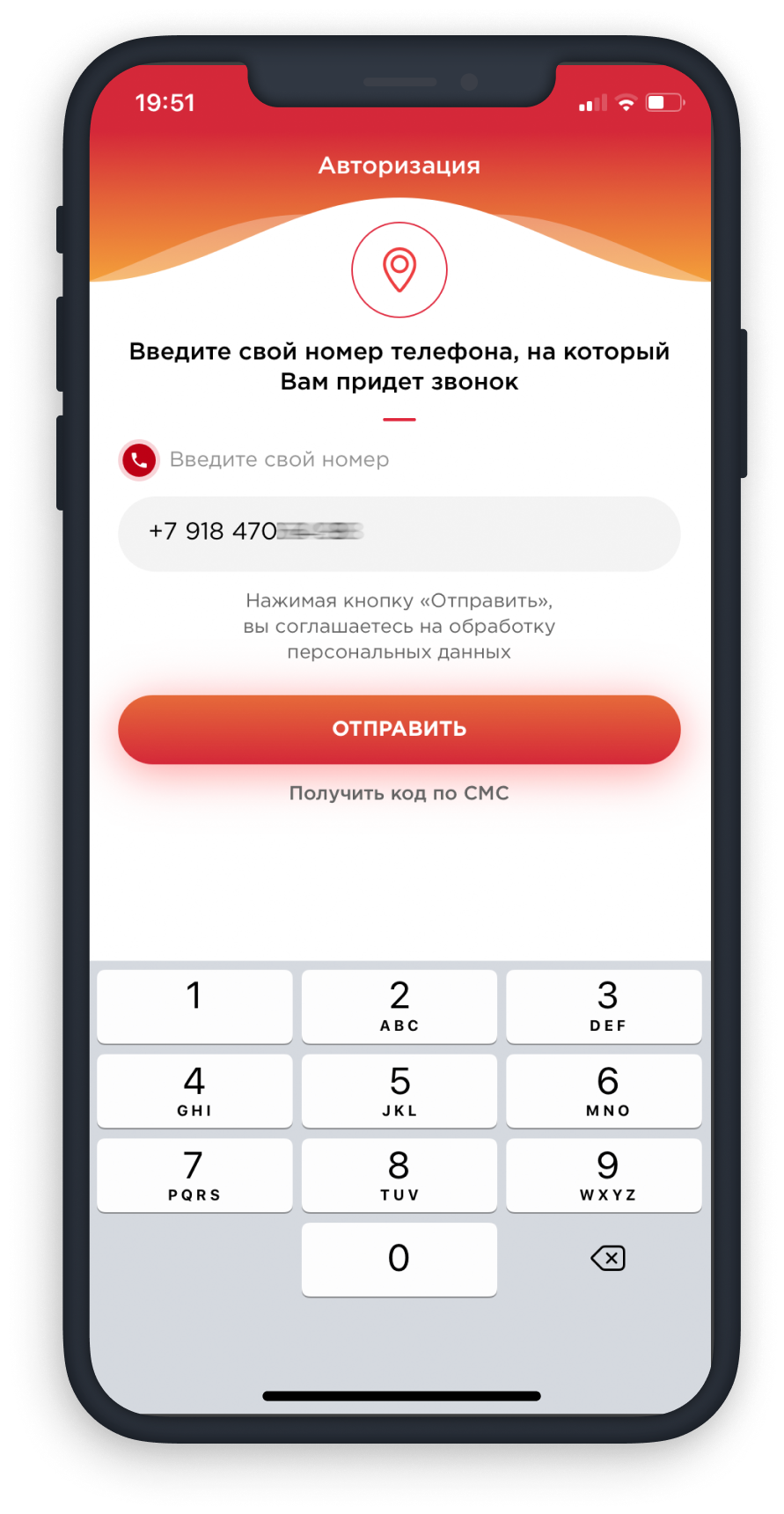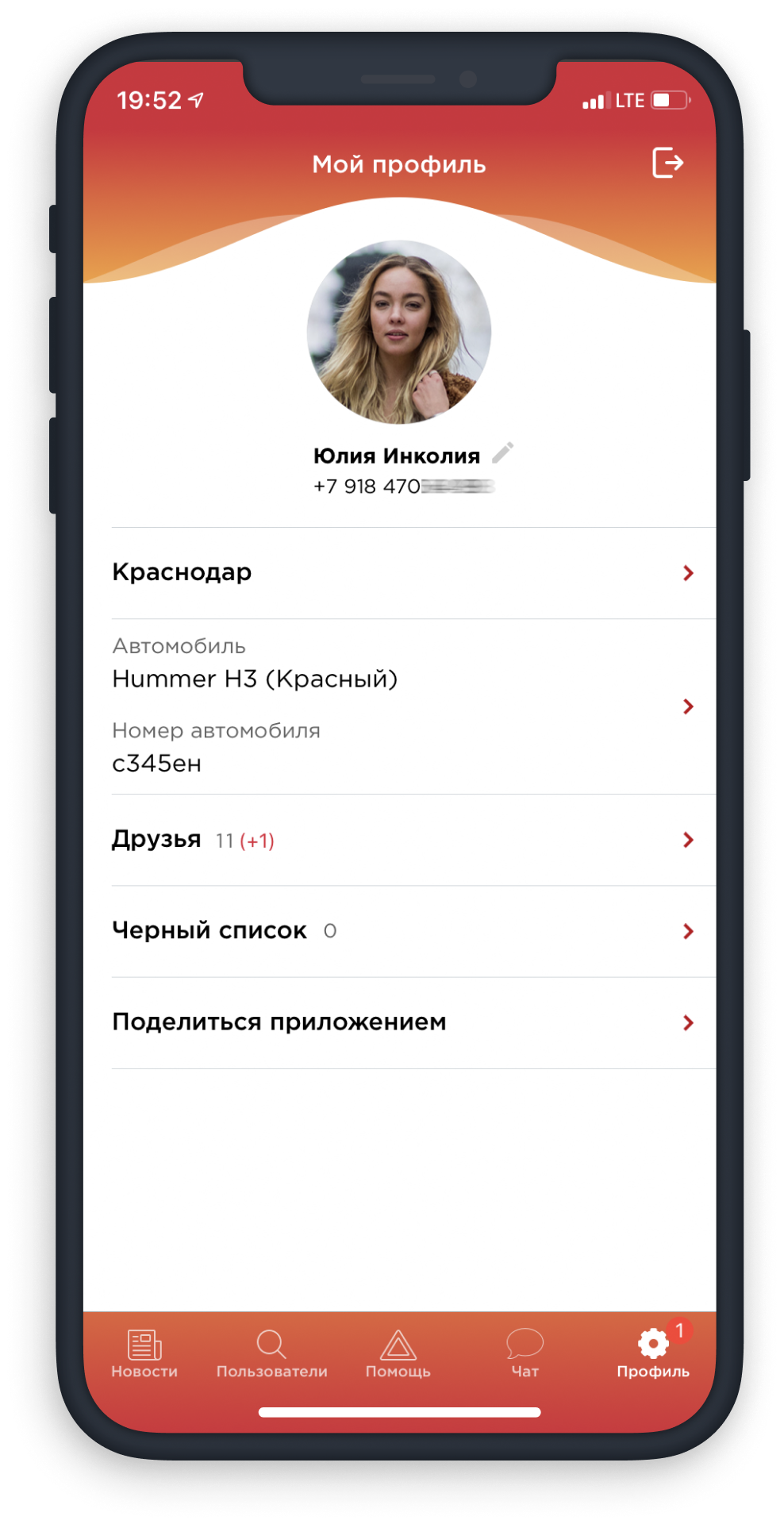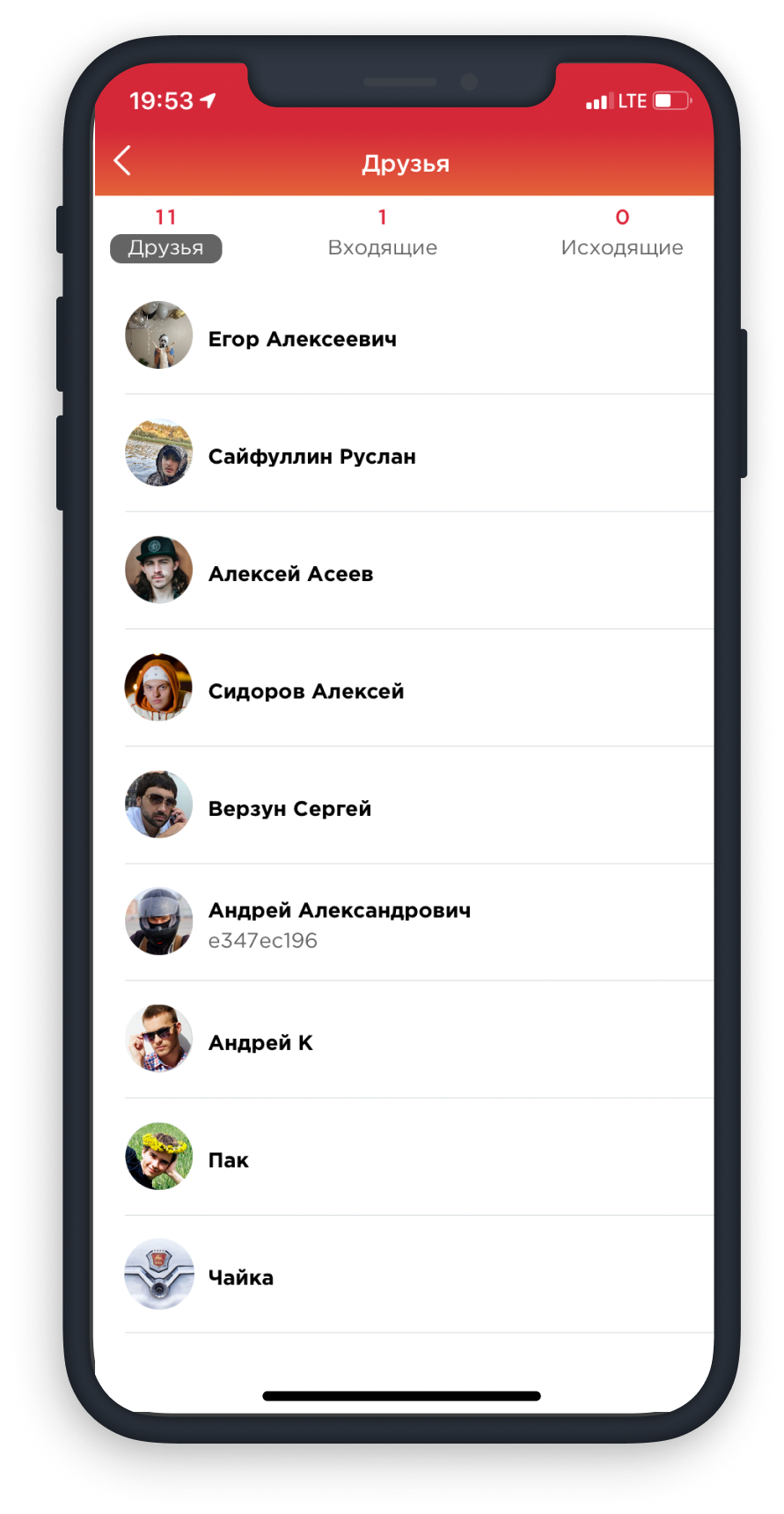 Help
On the main screen you will find a menu with access to all functions. In the center there is a button named "Need Help" and designed like an emergency button. You will not overlook it and you will not miss, even if you are in real trouble.
The main function of the application is to get help in an emergency. You just need to:
1
Indicate your exact location on the map (you will be found even outside the city)
2
Briefly describe the problem (for example, "The battery is exhausted, need to jump-start")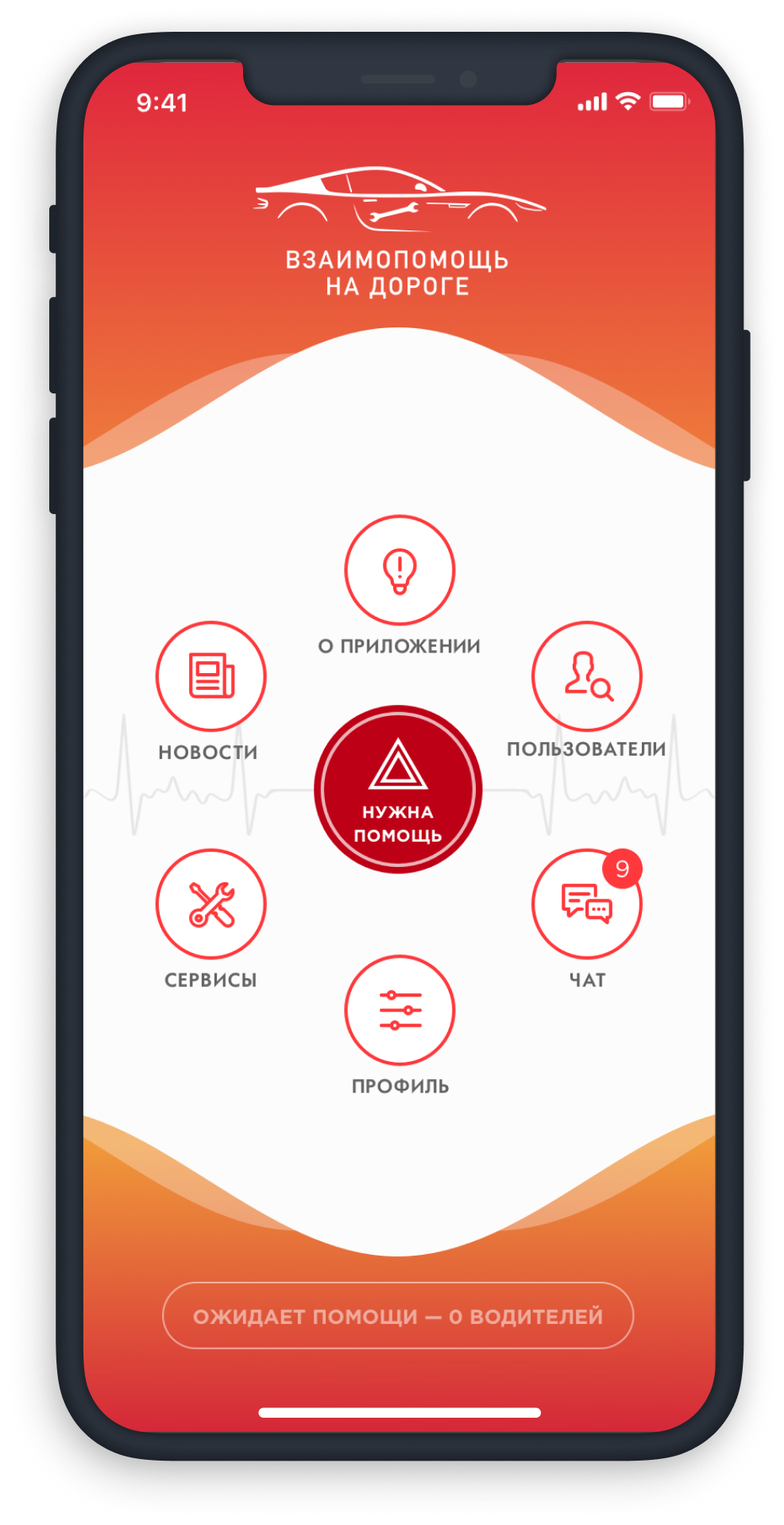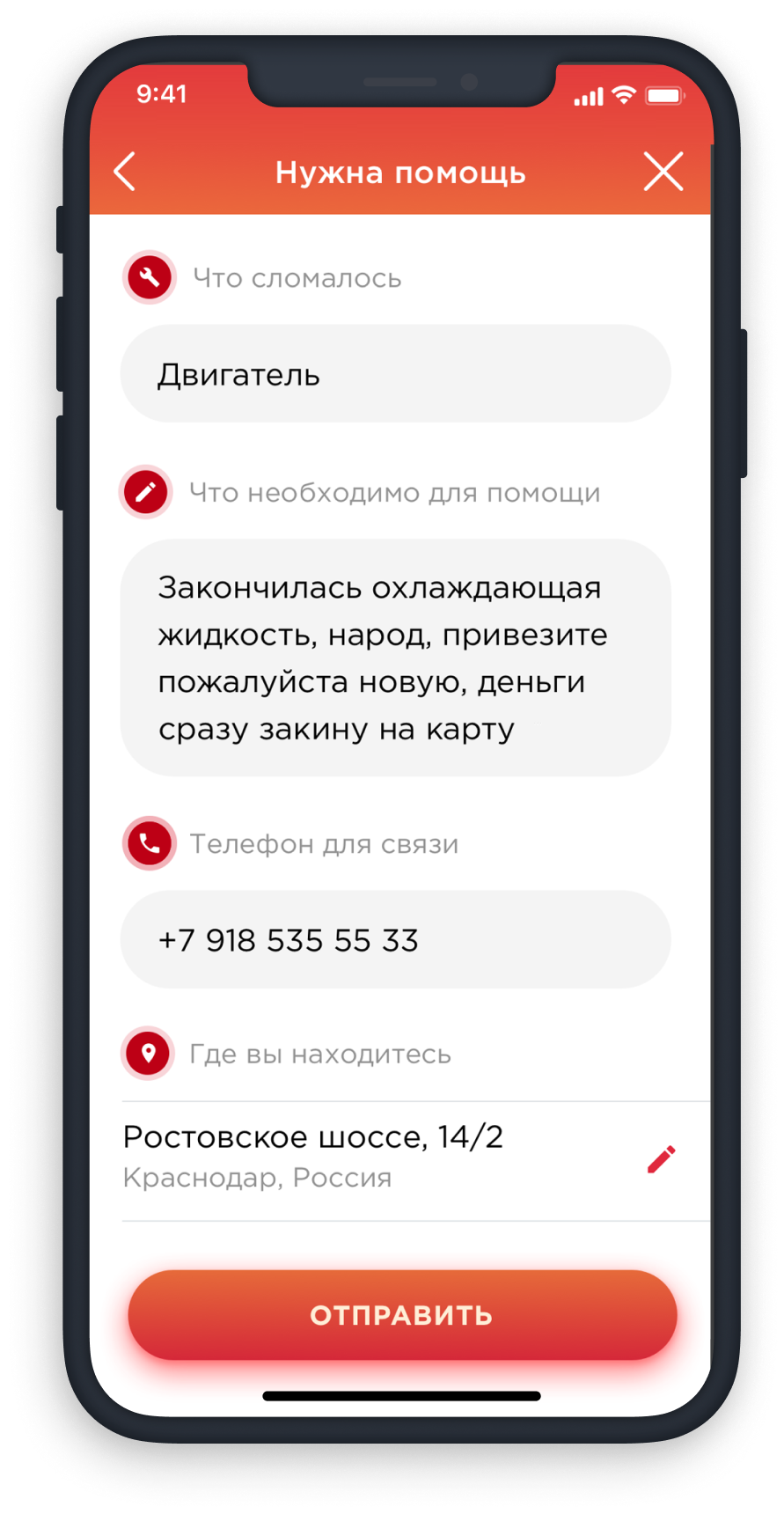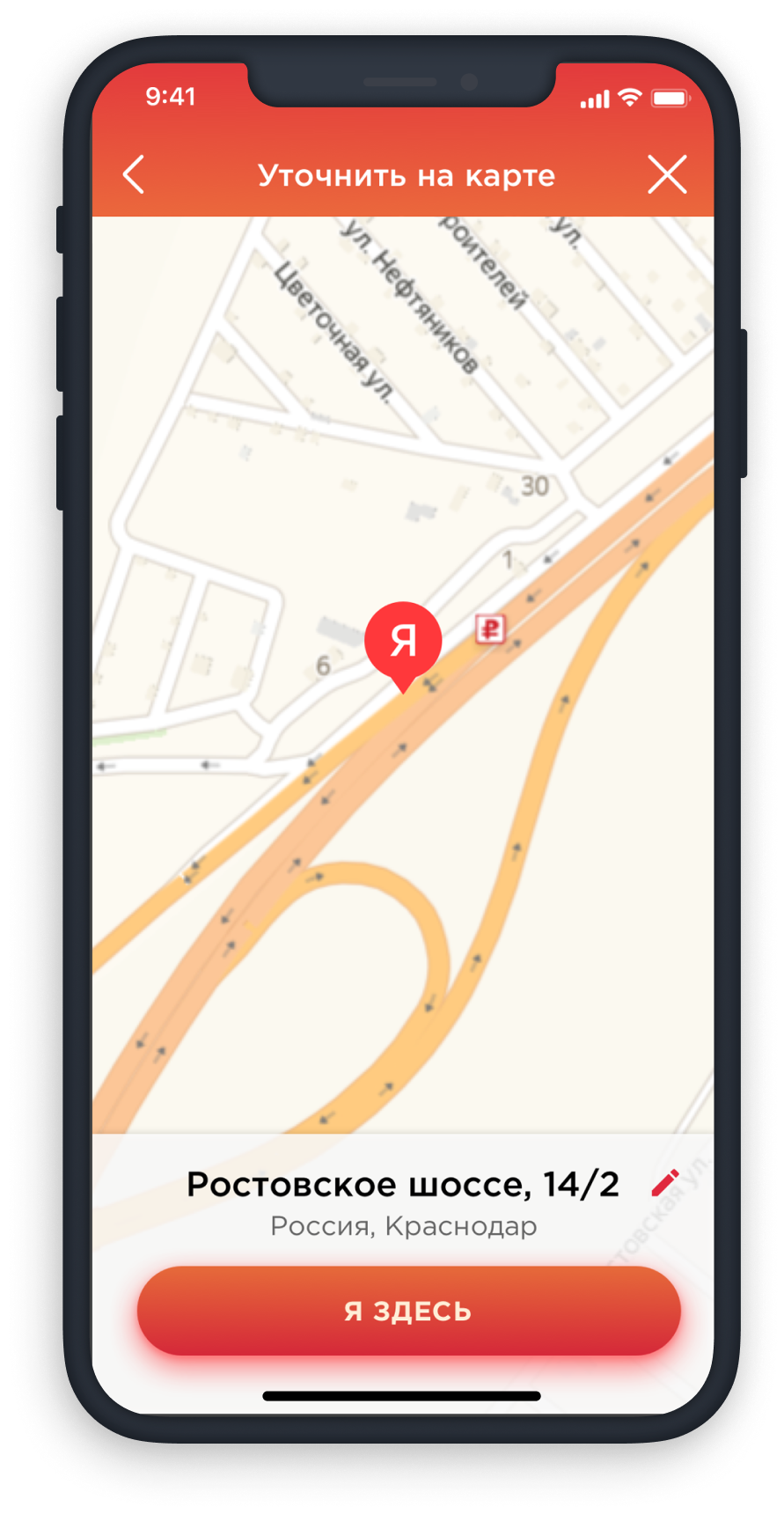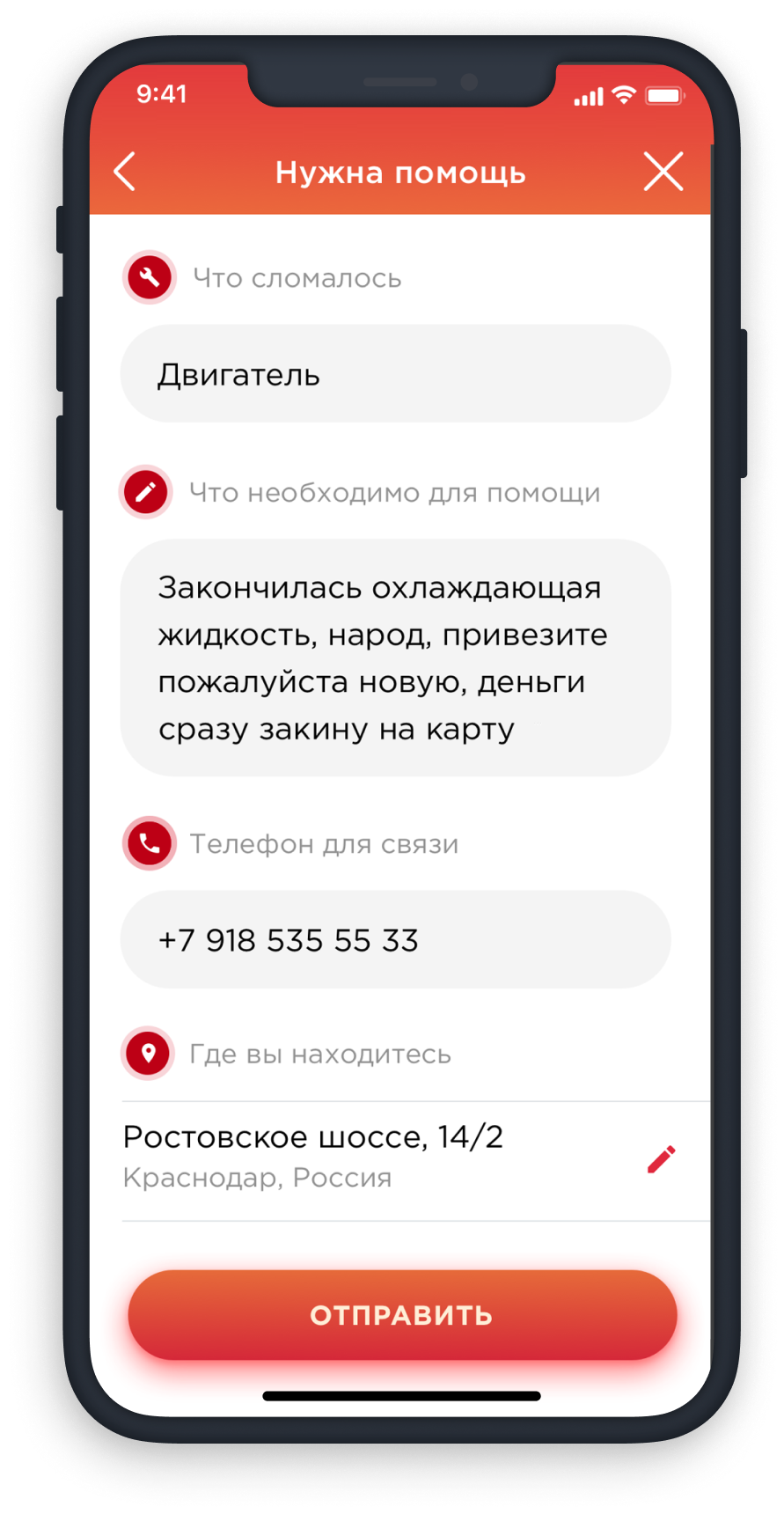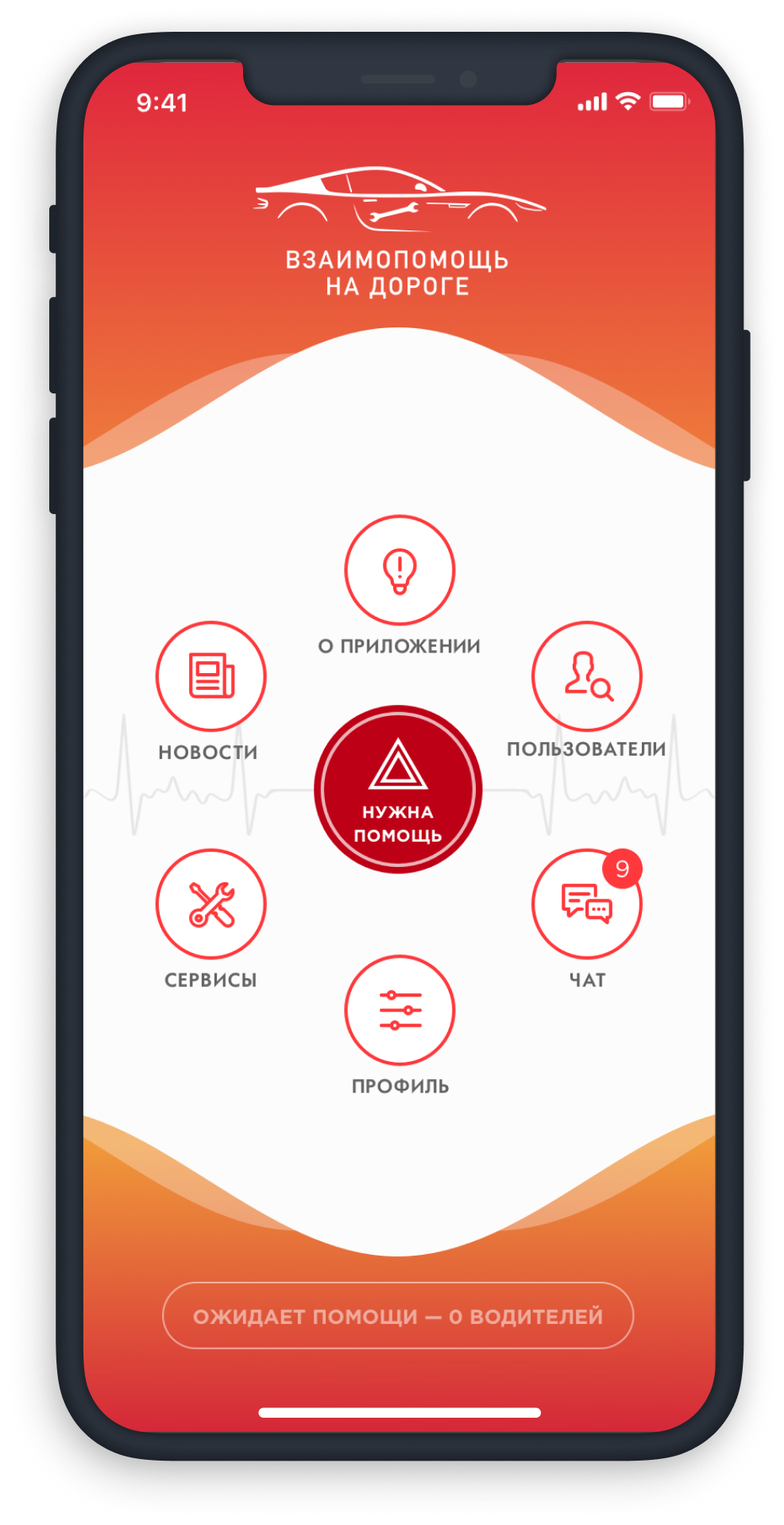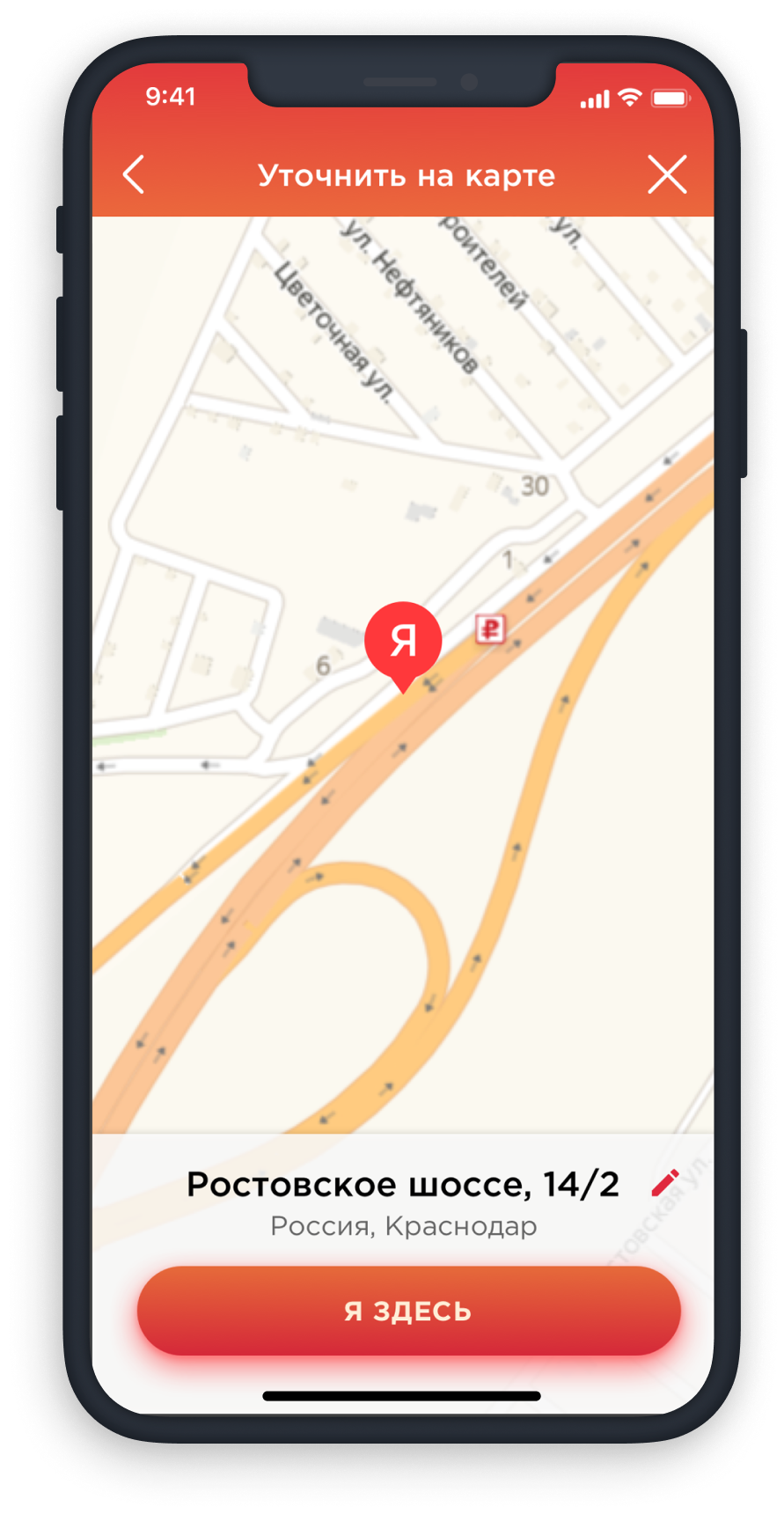 Communication
There are buttons around the "emergency button". They are responsible for the following functions: showing information about the application, news feed, additional services, editing the profile, chat and list of users.
In the Users section, you can search for the right people. The search works not only by name and surname, but also by car number. Found a friend? Now you can write him in the chat.
If you like some person, add it as a friend to stay in touch. And if you do not want to continue communication, you can add the user to the black list. He will not bother you anymore.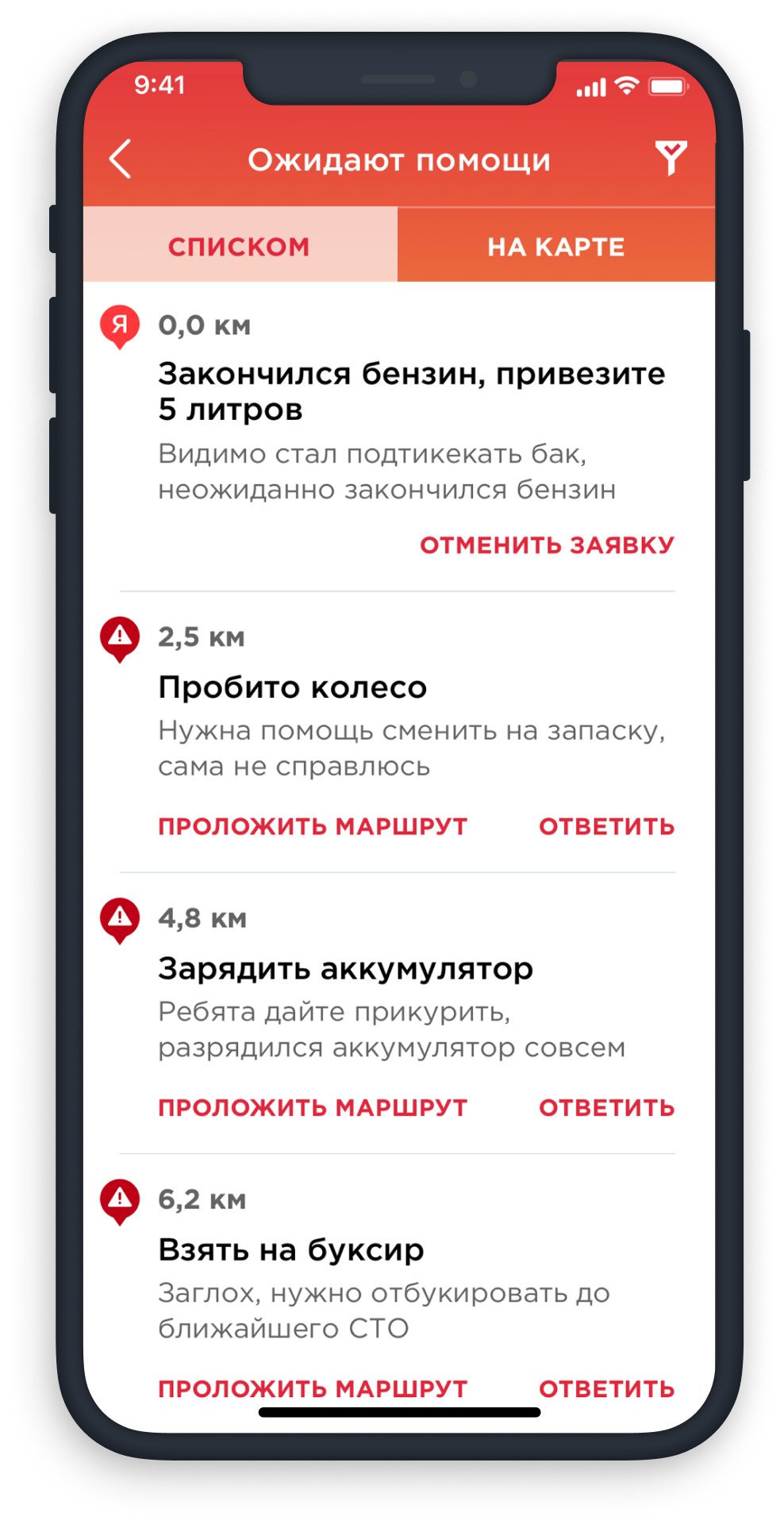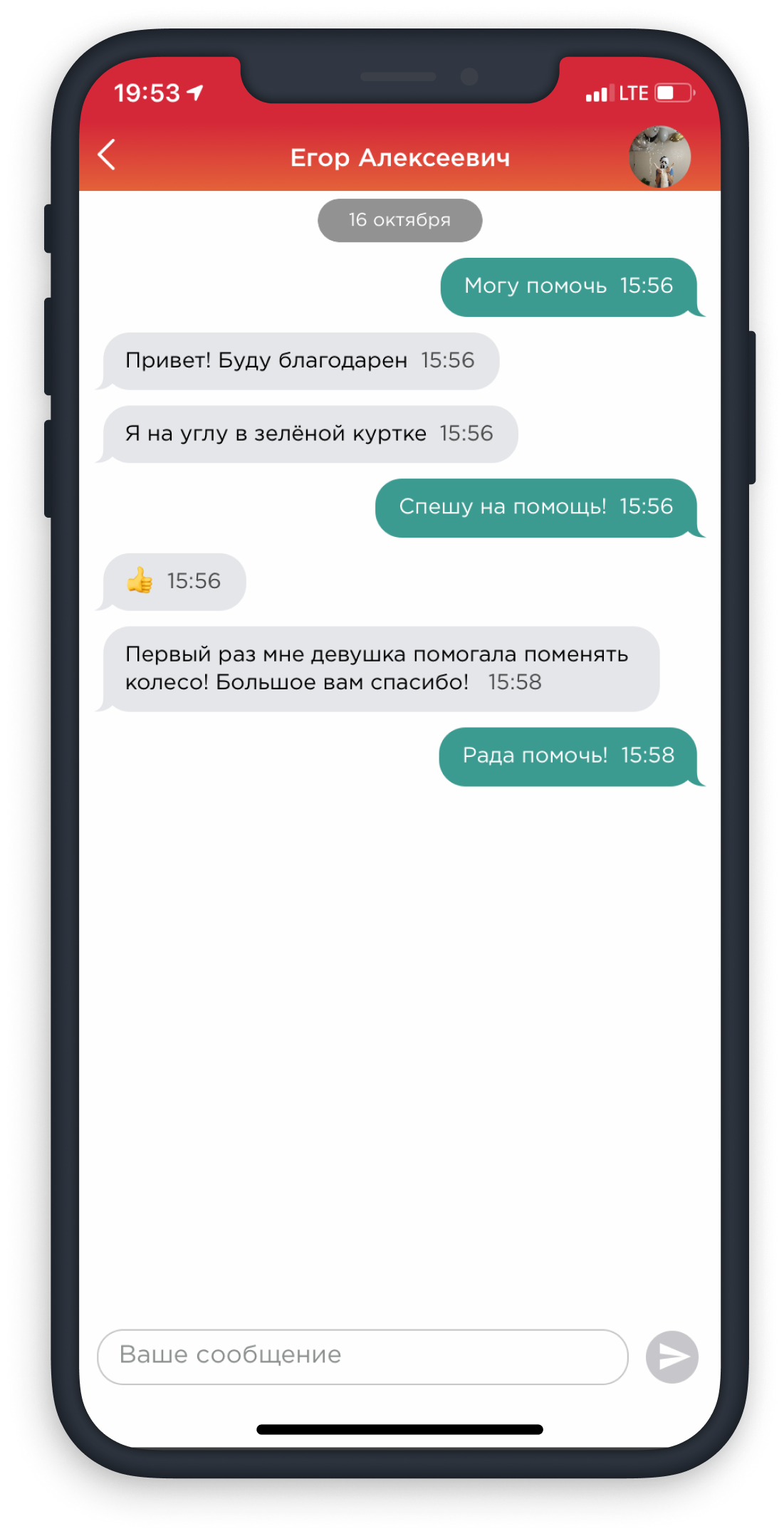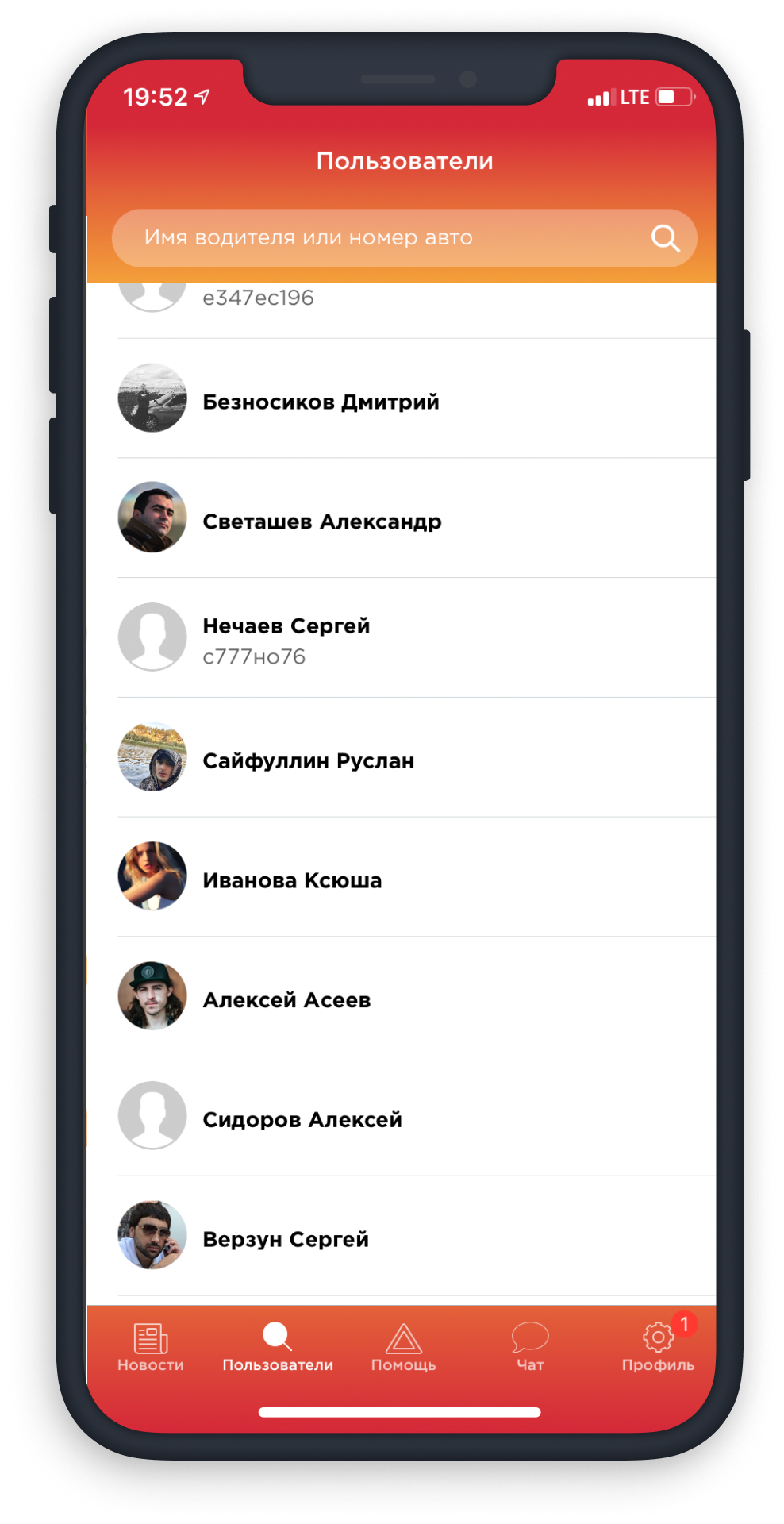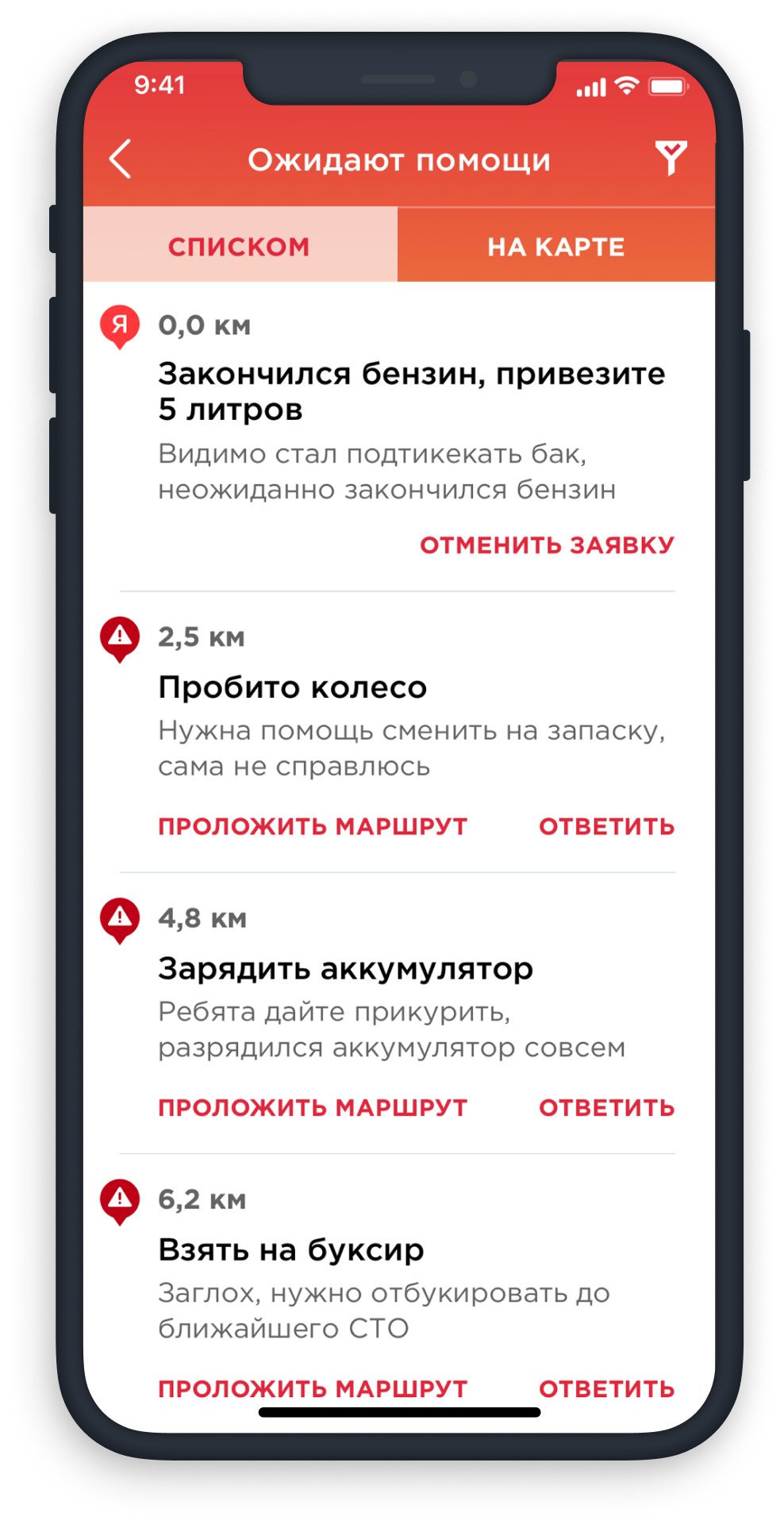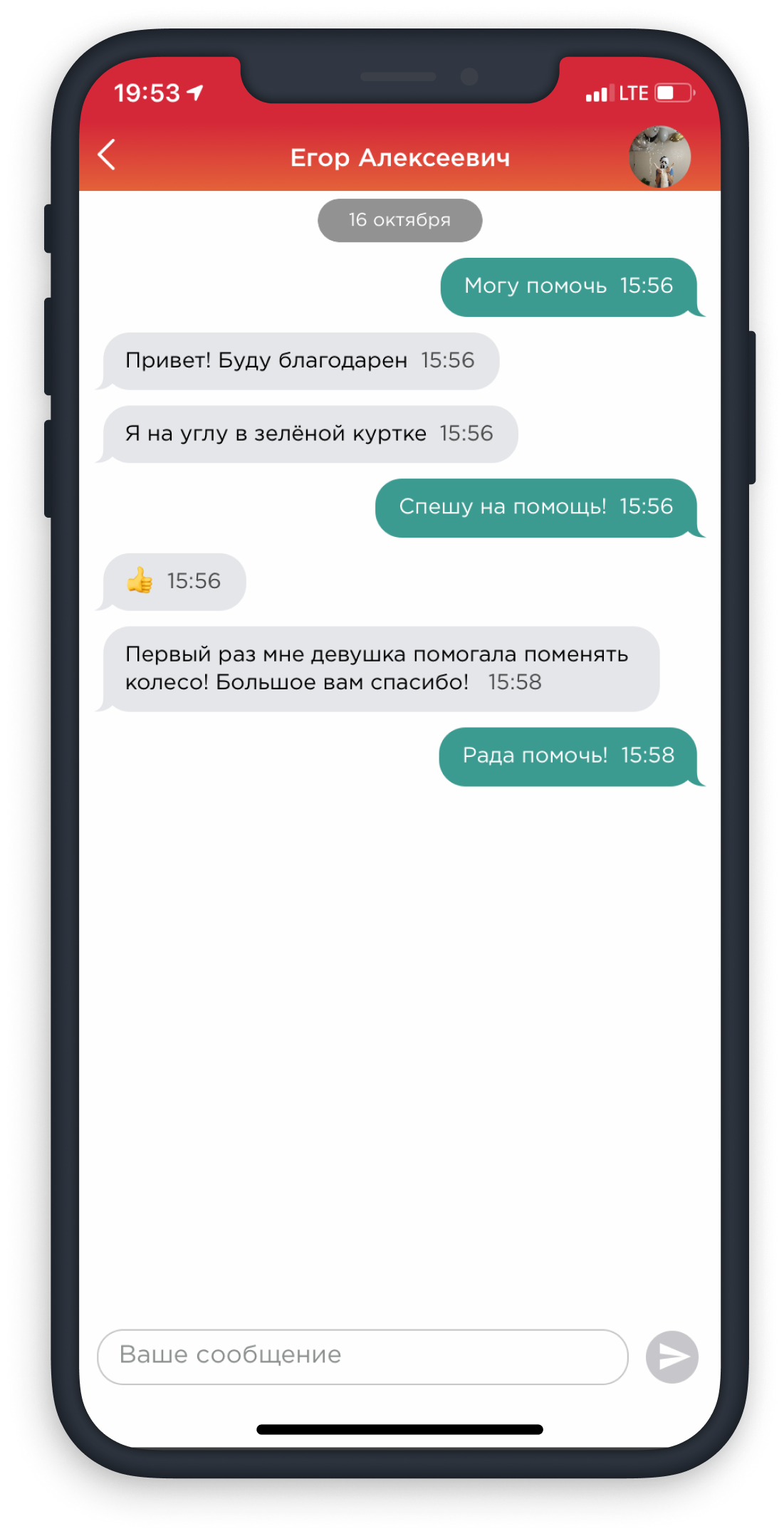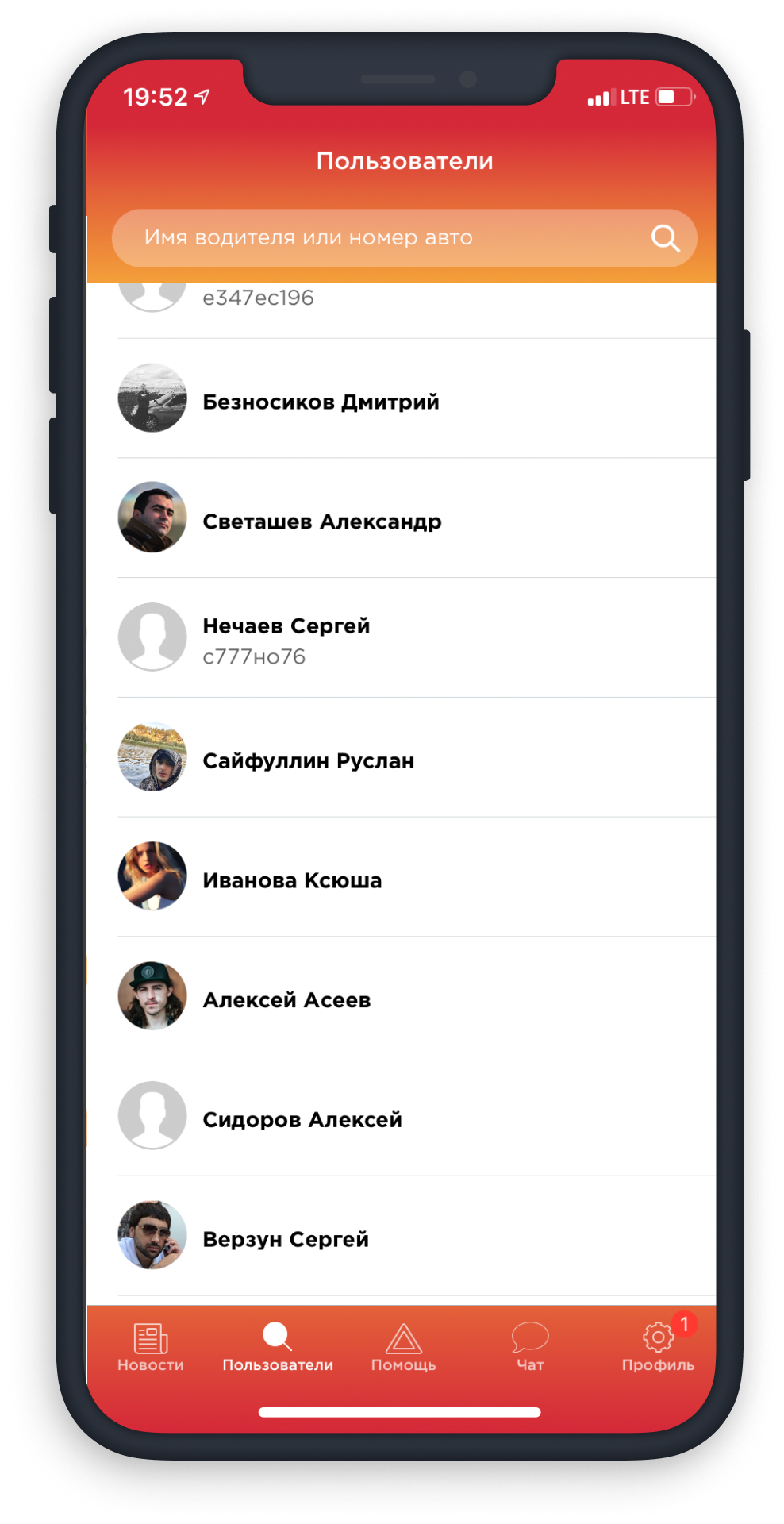 News
Pending help, go to the news section. Recent publications of the automotive market will help to pass the time.
Be kinder, support each other! Today you will help someone, and tomorrow people will unselfishly come to help you.