"KLYUCHAVTO" car dealer mobile app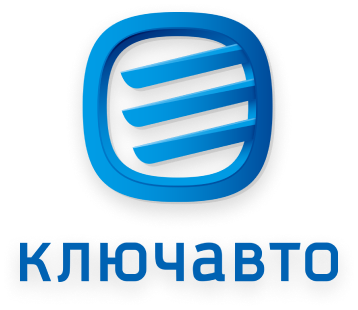 "KLYUCHAVTO" car dealer mobile app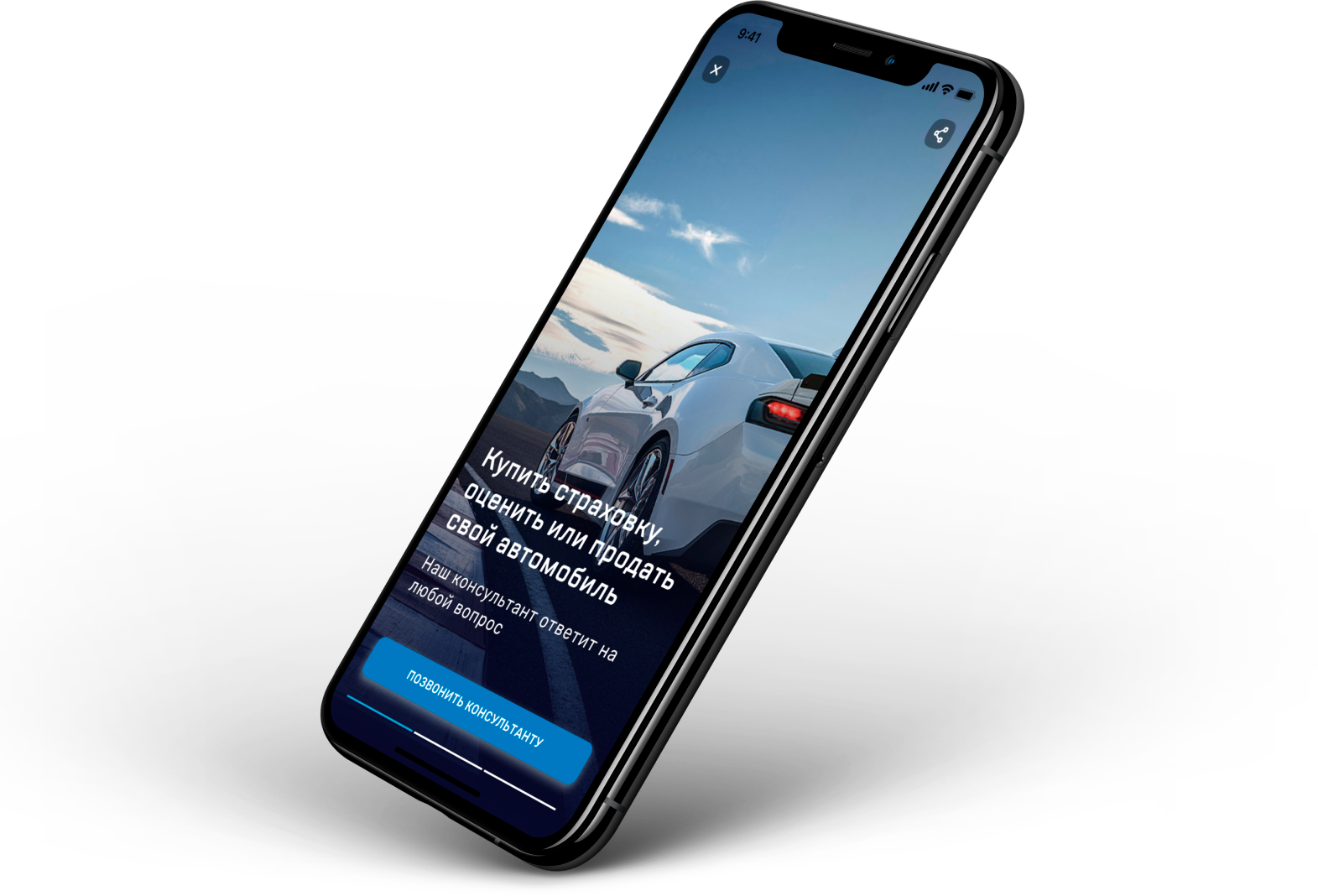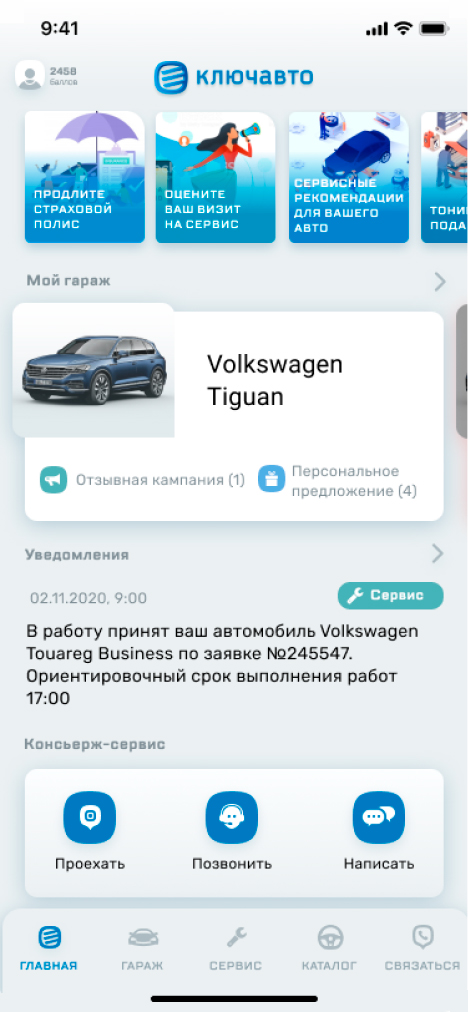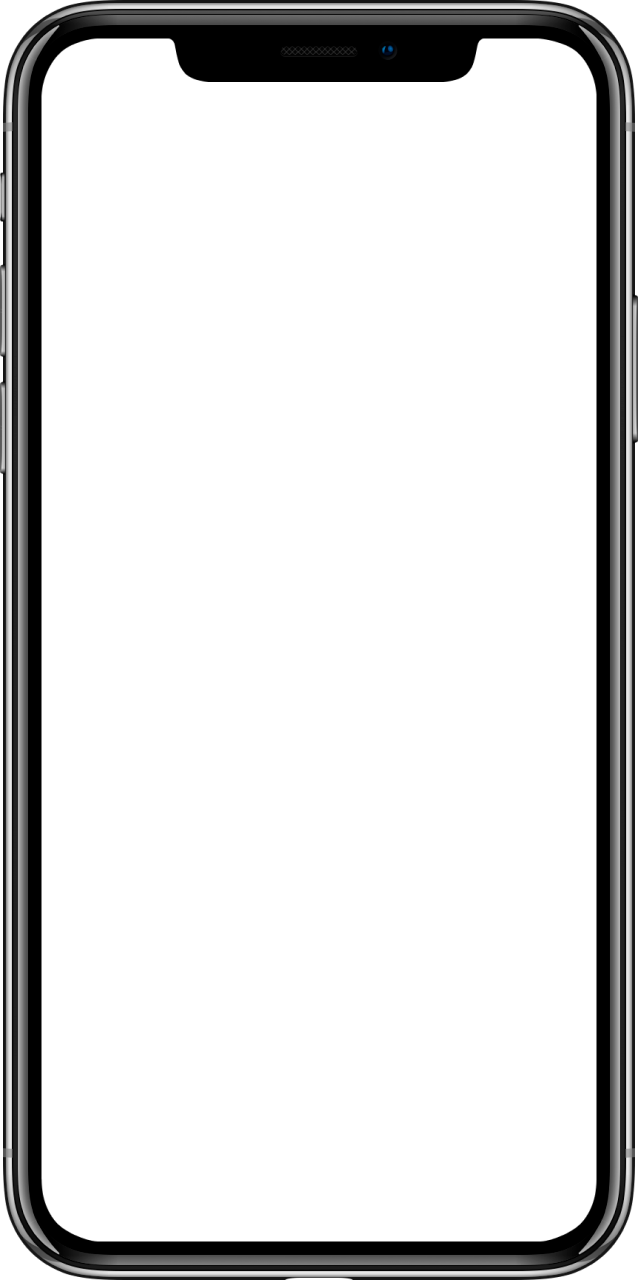 The KLYUCHAVTO dealer network includes 83 branches and is represented in major cities of five federal districts of Russia. There are about three dozen car brands in the asset of the dealership.
This is the vast organization that is faced with the need to create a new, more convenient point of attraction for customers. At the same time, it was necessary to combine digital systems of dealerships for automated service delivery and communications around the application.
Preparation
Spider Group started by formulating requirements with the company's employees together. Requirements development and interface designing took more than two months.
A technical feature was distributed data storage for dealerships. Developers centralized information flows, providing users with up-to-date information and a comfortable response.
Entry
Simple registration and user authorization are the key to a positive first impression. The new interface reduces the entry threshold for clients.
In accordance with modern standards, the input is implemented using biometric data, and in case of absence or failure of sensors by PIN-code.
Customer profiles store personal data for seamless communication with company employees.
The user can edit them as desired.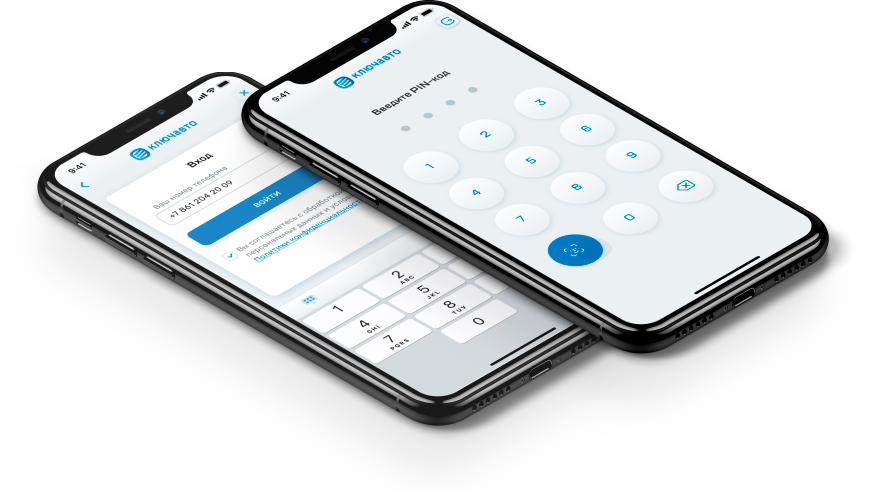 Garage
In the "Garage" section, we have collected detailed information about all the customer's cars with their service statuses and notifications. Here also come offers for dealer and service services.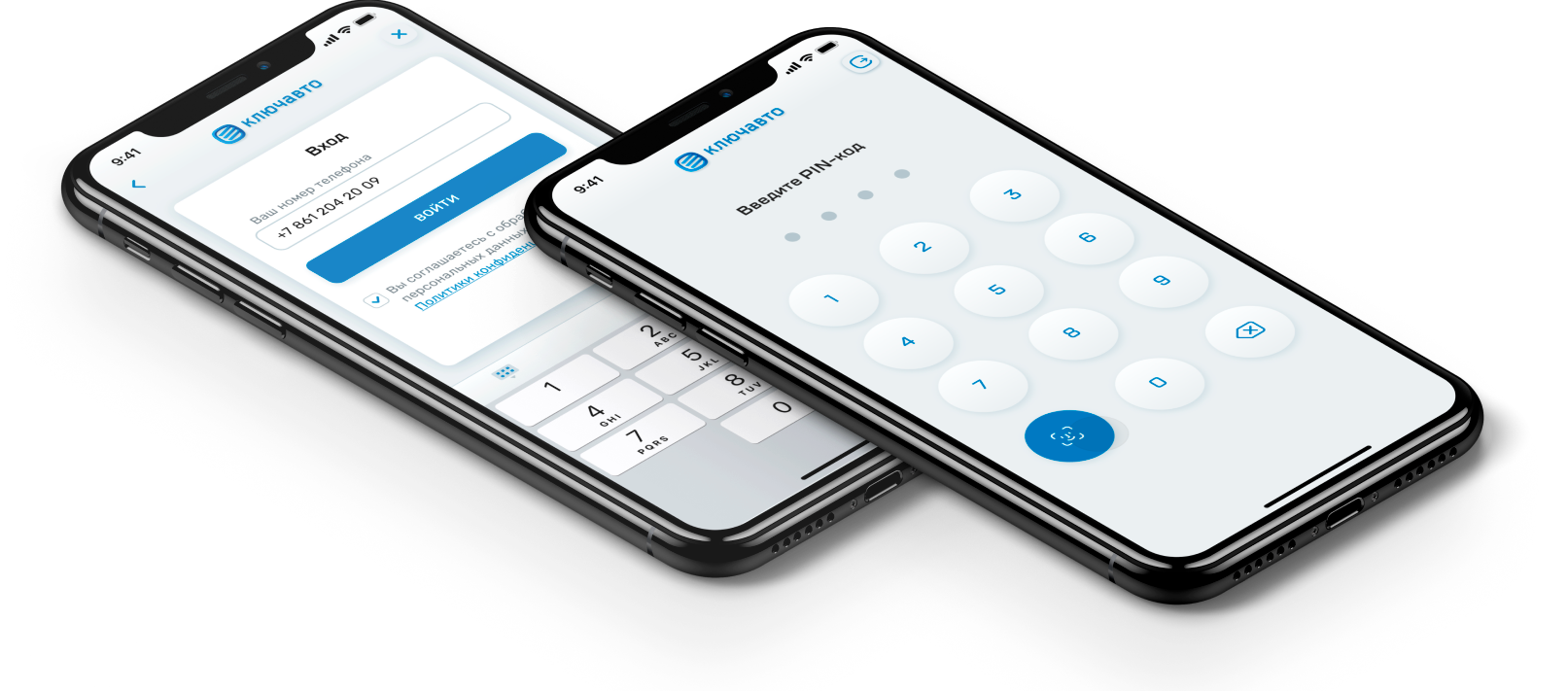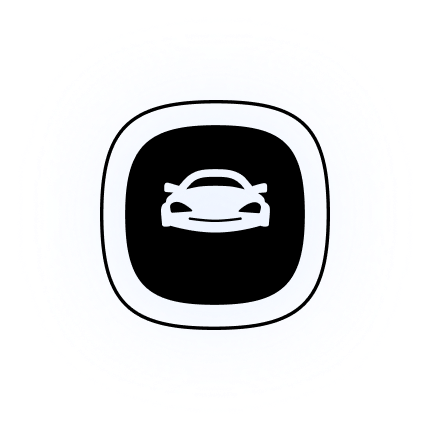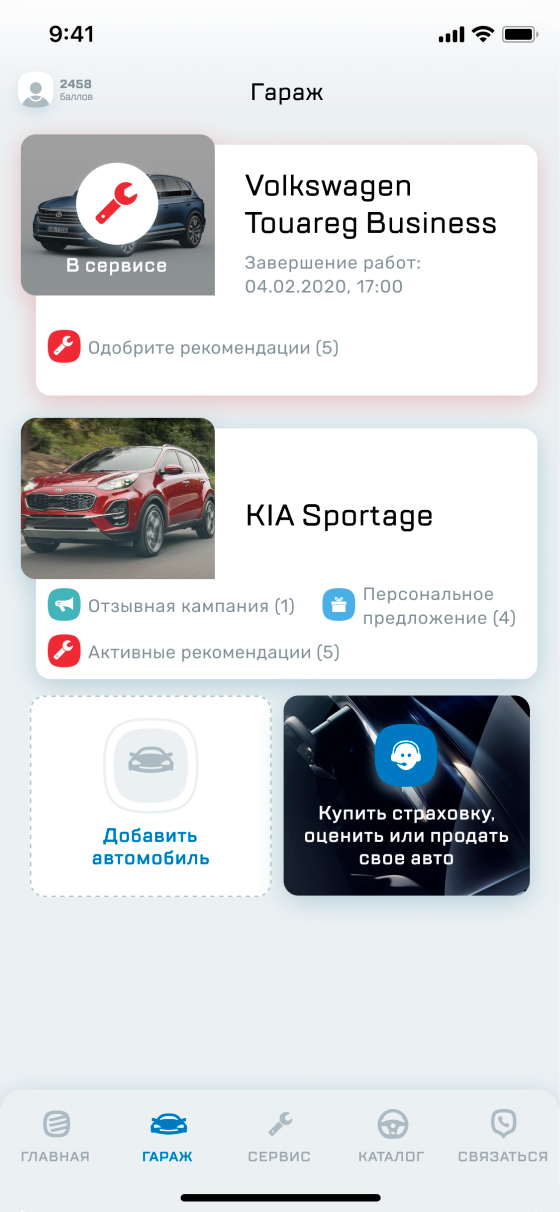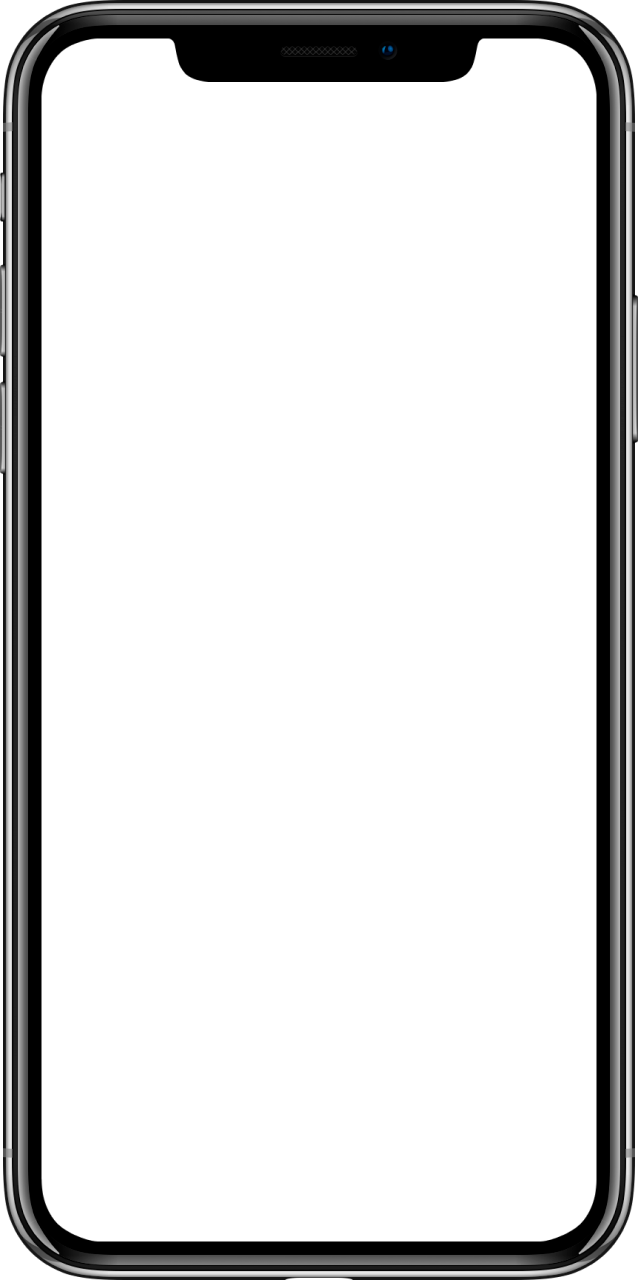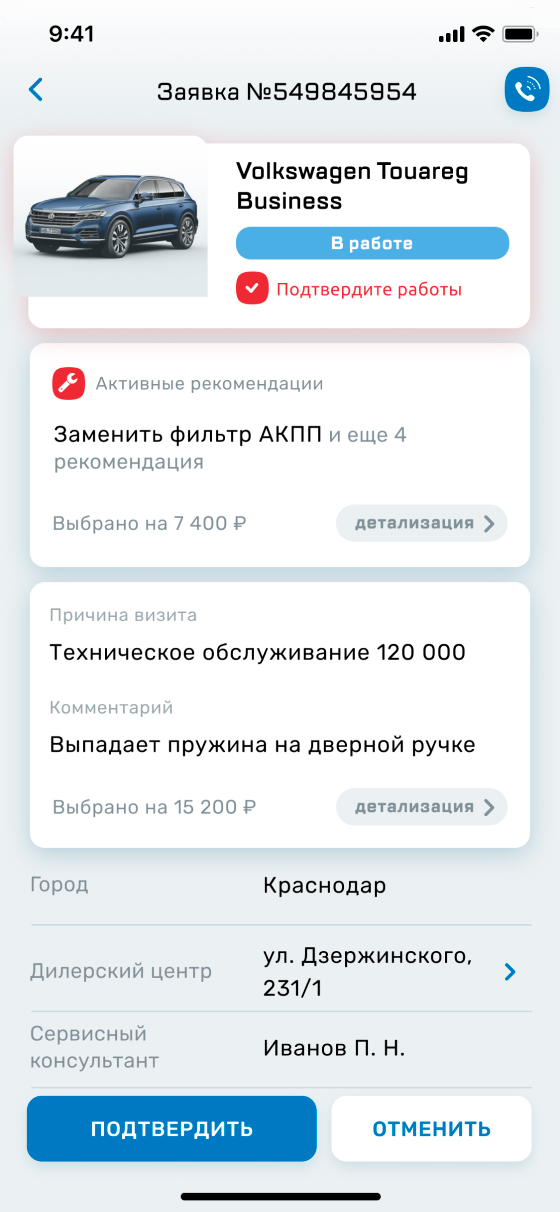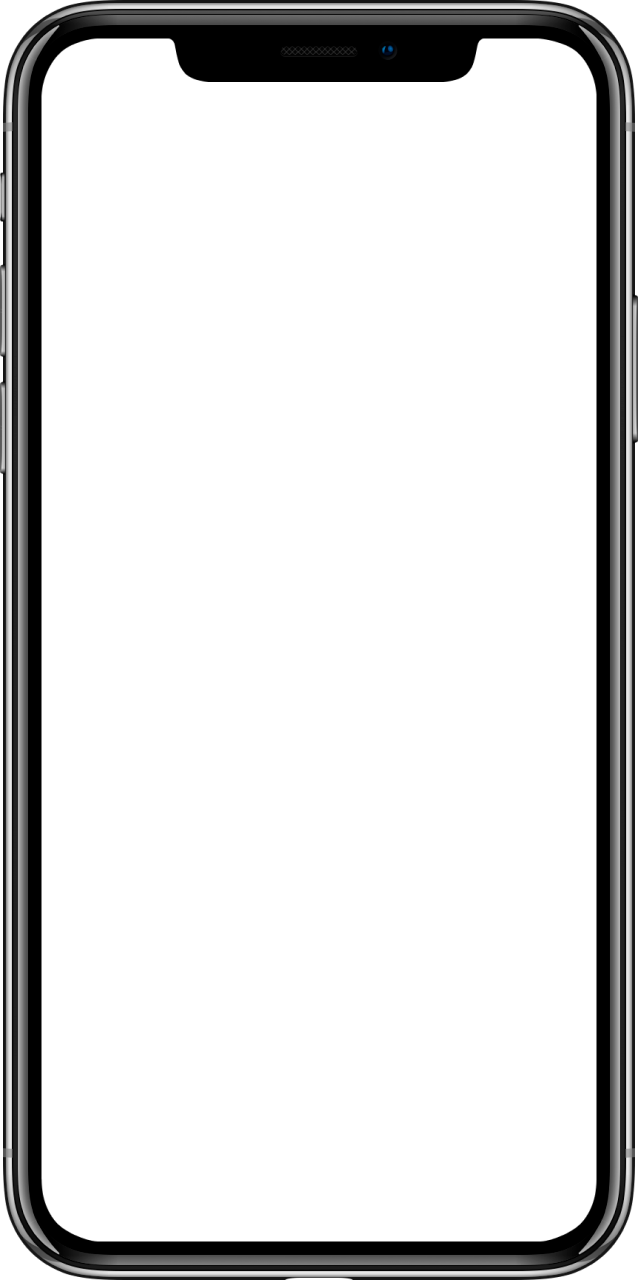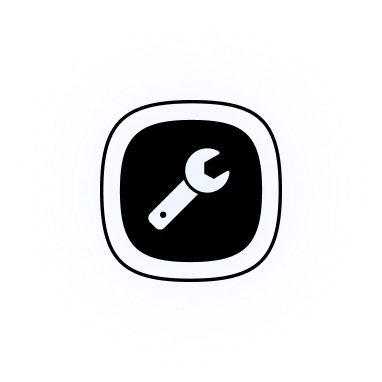 Service
We have digitized the services of engineers and reduced the load on the call center. Do order a service and get suggestions from specialists, and then agree on a task list and pay for them. And all this for each car in the Garage.
We have combined a complex set of different request types into a coherent information flow between the client and the dealer.
Loyalty
Forget about physical loyalty cards: now you have a digital card right in the app. It will show the status and points with the entire history and help you navigate the loyalty program. This is a reward for trusting the dealer.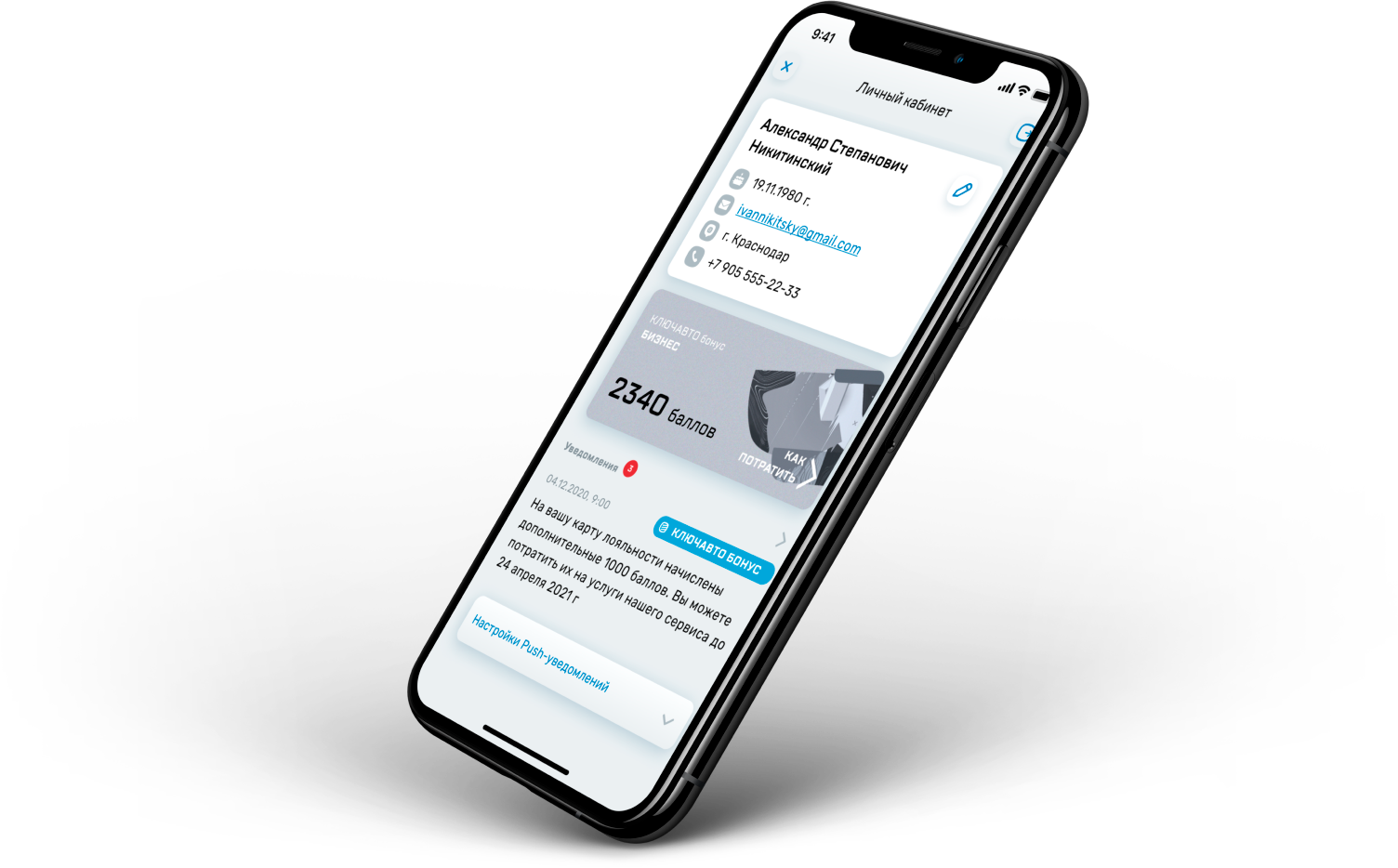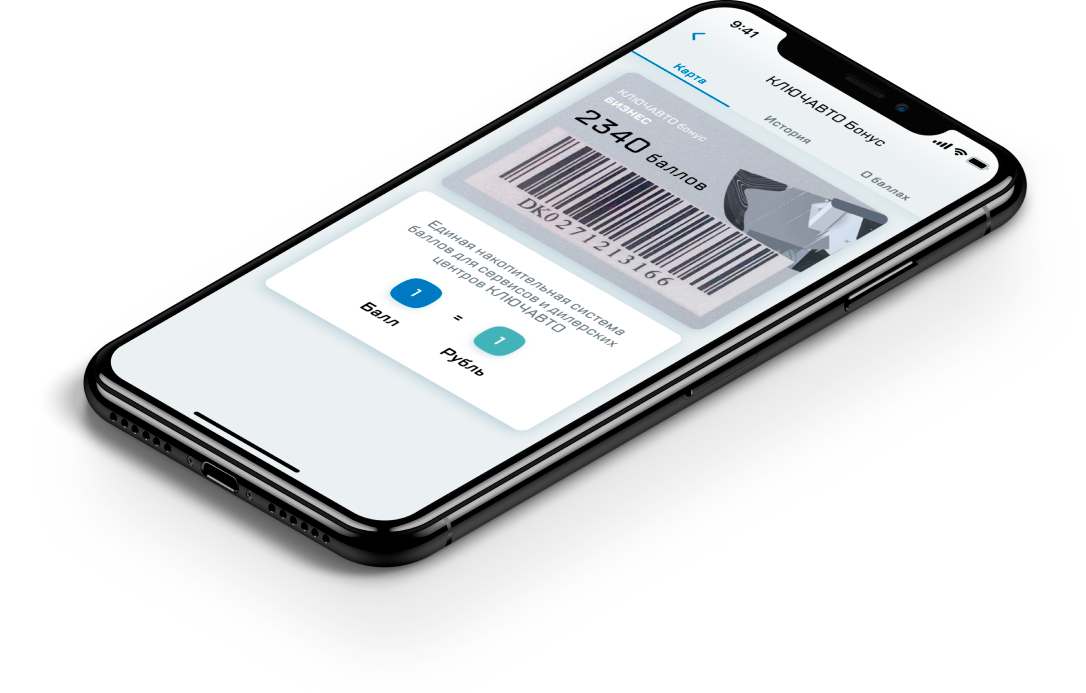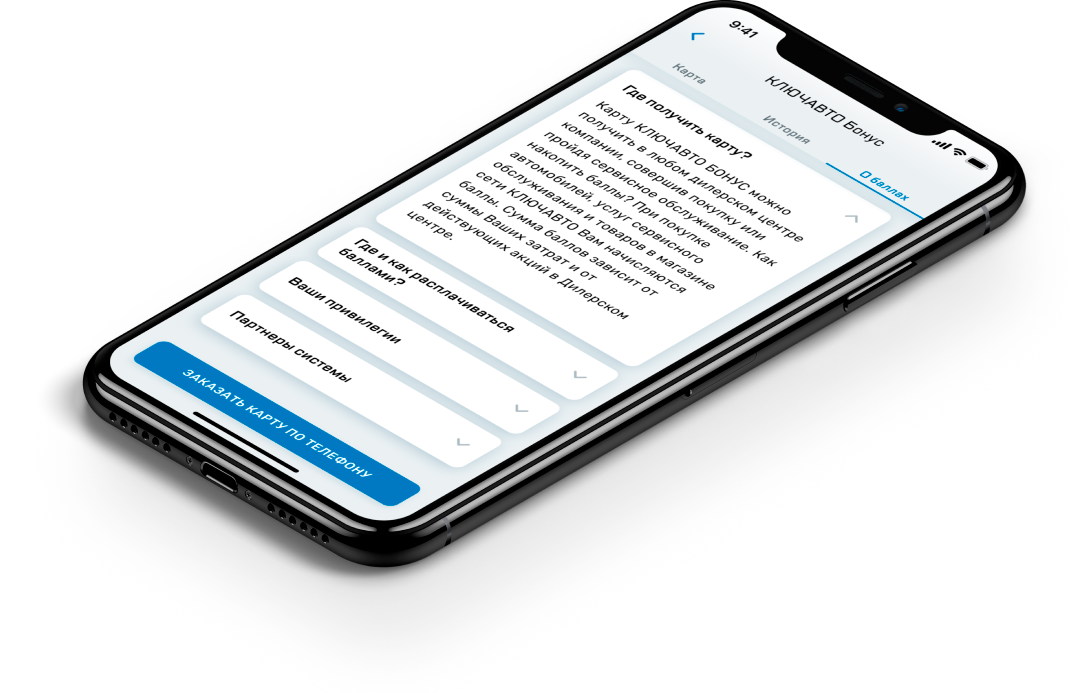 Potential errors of the system and operators won't lead to accidental write-offs, because each operation is protected by SMS confirmation.
Car catalog
All cars on sale are available in the catalog. You can select new or used ones, and filter results out in detail to find your next "sweety pie". Test drive and booking are available for all cars.
Any other questions? The consultant will be happy to answer them.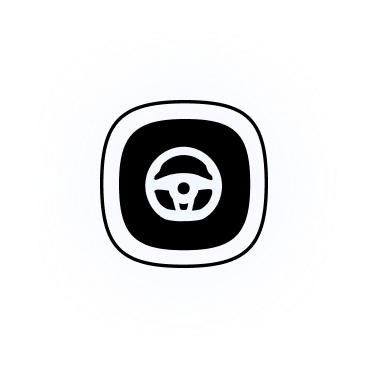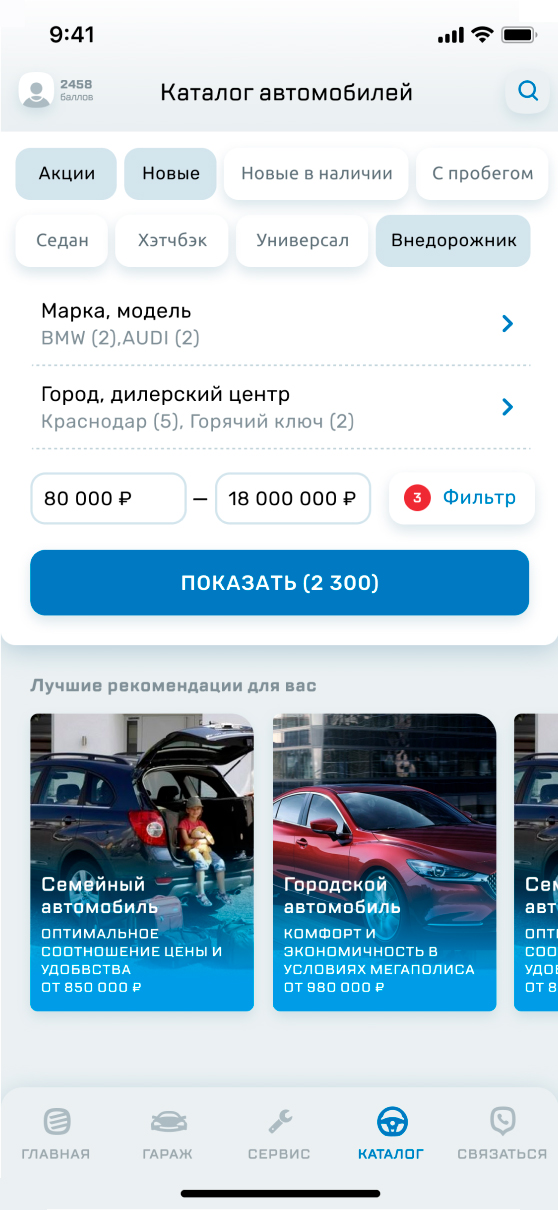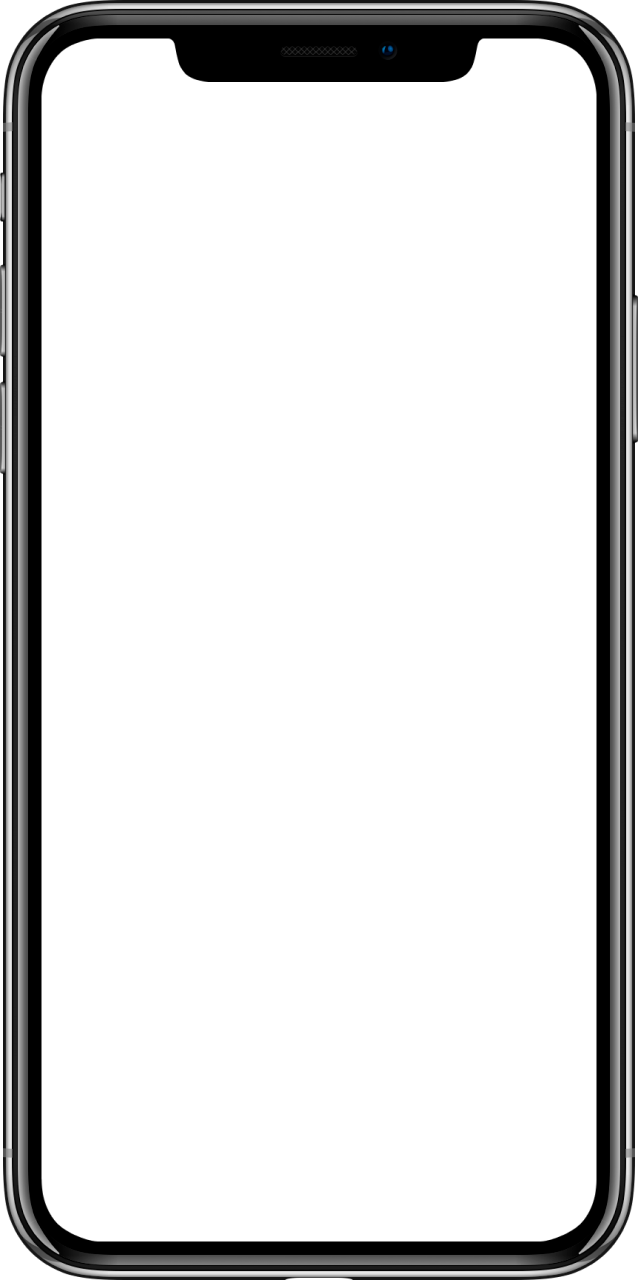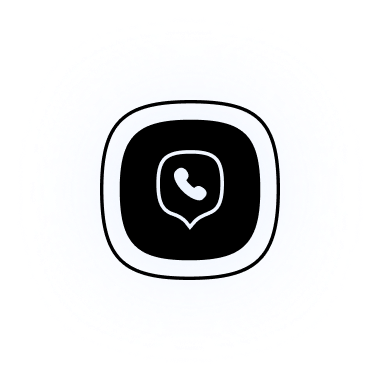 We don't forget offline
Sometimes it is more convenient to make purchases individually. For this purpose, there is a "Dealerships" section. All information about the company's representative offices is available here with maps, contacts, filters by brand and city. The built-in evaluation of the centers helps KLYUCHAVTO improve the quality of service.